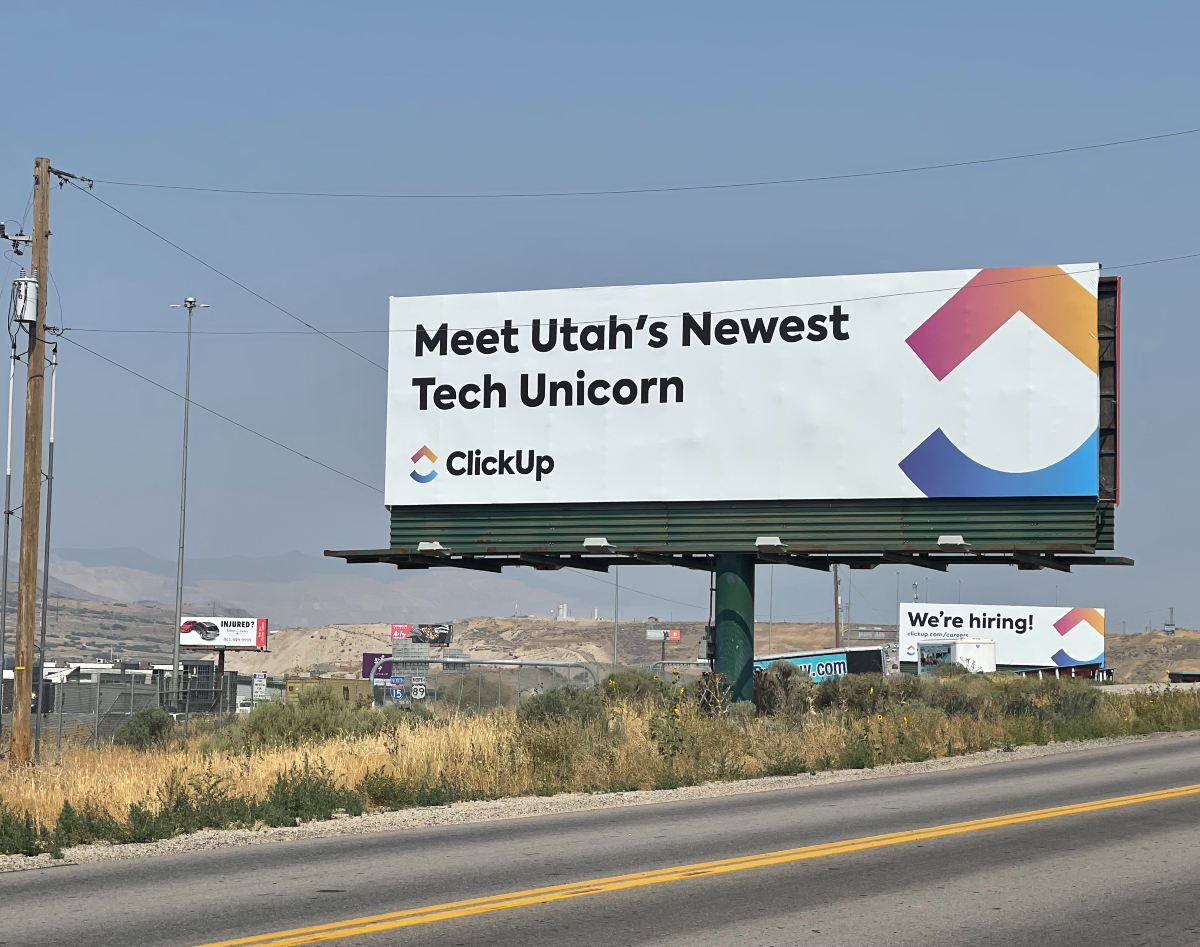 "Utah's Newest Tech Unicorn" or California Unicorns Coming to Utah?
UPDATE: ClickUp has now announced it is opening a new office in Utah, which will serve as the company's second headquarters, with plans to hire 100+ new employees over the next 6-8 months. Company representatives say they're currently evaluating offices in Draper, Sandy, and South Jordan.
Billboards are eye-catching by design. Some are better than others, and a boggling number are unclear on who or what is being promoted. But driving North on I-15 as you approach the Point of the Mountain, North of Lehi and South of Draper, due West of Entrata, Purple, and Cabela's, there are a pair of billboards that are very clear on who is promoted.
"Meet Utah's Newest Tech Unicorn — ClickUp," followed in the next billboard by, "We're hiring!"
So far, nothing unusual here. I-15 is rife with tech billboards, and competition for tech talent is always high. But one detail makes this pair of billboards puzzling.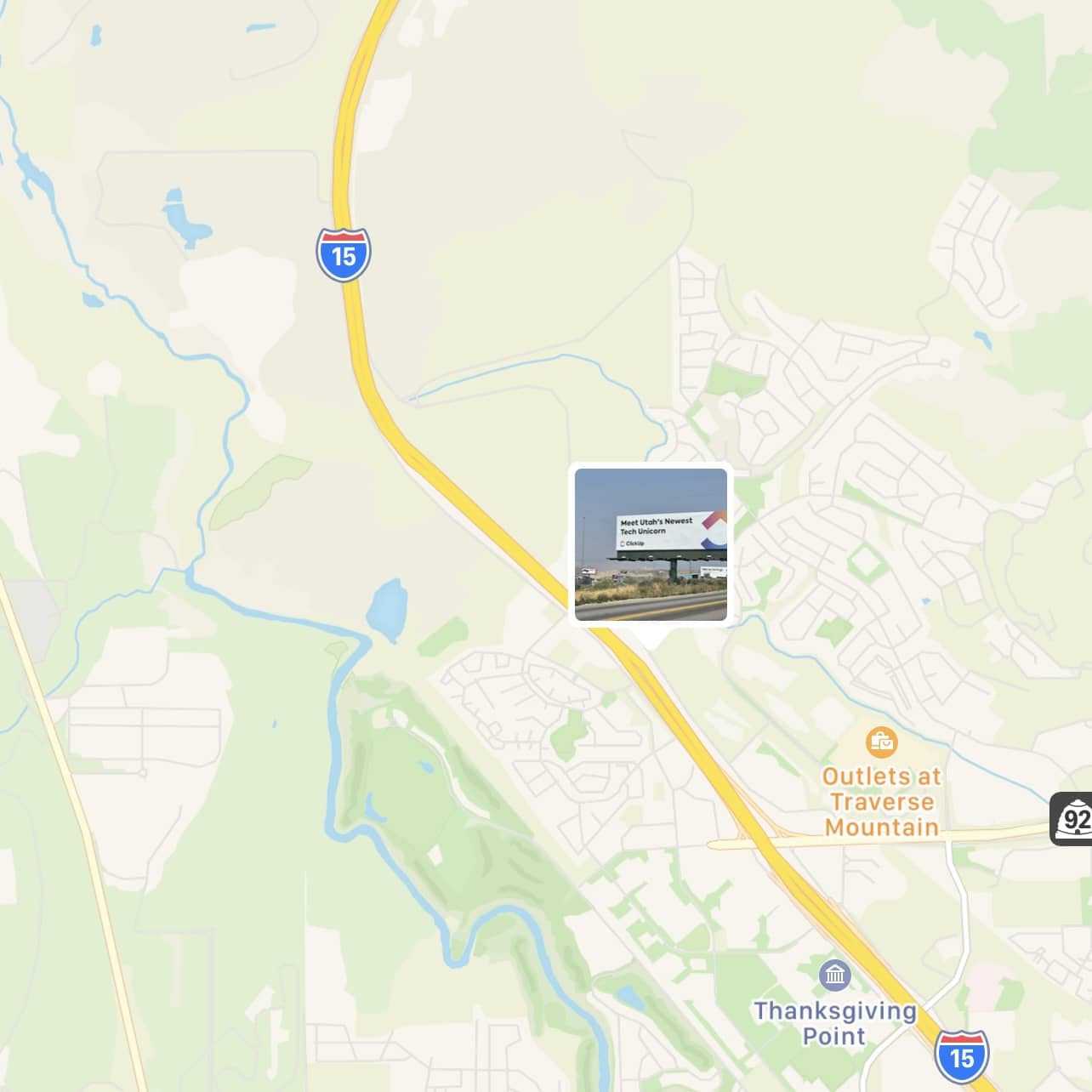 At TechBuzz, we make it our business to know what's happening in the tech and entrepreneurship scene in Utah. So for a Utah tech unicorn to pop up with nobody on our team having heard the name, is strange to say the least.
ClickUp is a productivity management suite that ties together numerous workplace tasks and communications channels. "One app to replace them all" is the bold claim at the top of their landing page. But scroll to the bottom, and the footer is equally as clear;
"ClickUp — San Diego"
Other easily accessible sources confirm San Diego as ClickUp's hometown.
Crunchbase, Angel List, and the LinkedIn "About" page for ClickUp all confirm San Diego as headquarters.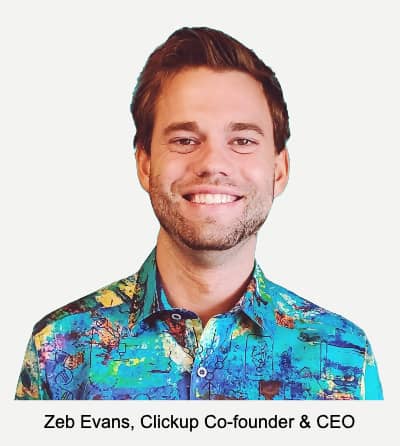 Co-founder and CEO Zeb Evans lists San Diego as home on his LinkedIn profile, Twitter account, and Facebook account. Posts on his Instagram account confirm the same.

Does ClickUp have Utah investors? According to Crunchbase, ClickUp has raised a total of $137.5 million from Georgian, a Toronto-based late-stage venture firm, and Craft Ventures out of the San Francisco Bay Area.
Does ClickUp have any ties to Utah at all?
We reached out to ClickUp's Senior PR Manager Eric Lammerding to find out.
"We do not currently have any investors in Utah," said Lammerding via email. "Our founders (Zeb Evans and Alex Yurkowski) are not from Utah, but our Head of Sales, Matt Bauman, is a Utah native and was actually a captain on the BYU football team. Matt has been one of the main people on our team involved in our expansion in Utah."
Lammerding himself is based in Los Angeles.
Of the 27 open positions listed on LinkedIn for the company, five are listed as Utah-specific positions, with another five listed as being in the Salt Lake City Metropolitan Area or remote.
LinkedIn also lists ClickUp as having 374 employees total. Of those employees, 26 are listed in the Salt Lake area, with 10 more in Provo. Lammerding cited a smaller Utah headcount at 30. Using the larger number, that's less than 9.6% of ClickUp's workforce. Contrast that with the company's 137 employees in San Diego, and 29 in San Francisco.
By comparison, Jetblue has 899 employees in the greater Salt Lake area, and 191 more in Provo. That's 1,090 of their total 12,063 headcount, or 9% of their workforce — as a percentage, slightly less than ClickUp.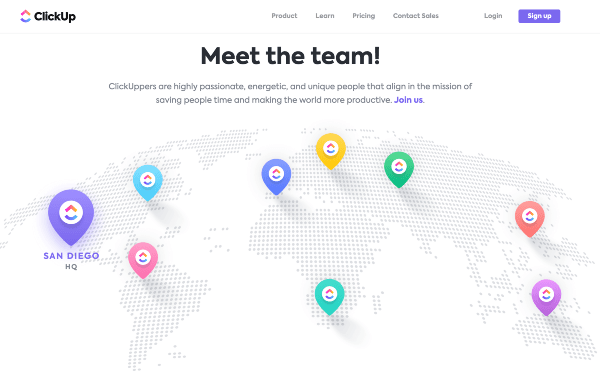 Does anybody think of Jetblue as "Utah's Newest Aviation Unicorn"?
You may be asking, "Does any of this really matter?" On its own, maybe not. This is part of an effort by ClickUp to recruit in Utah, which is great. Competition and growth are something TechBuzz will always support.
But is this a one-off anomaly, or is it part of a broader trend? For years Facebook, Ebay, Microsoft and other tech giants have expanded operations to Utah. And while we've seen many Utah companies pose as Silicon Valley startups in the past, this is the first time we've seen a California startup, one with nine figures in funding and unicorn status, pose as a Utah startup.
In February, the Milken Institute ranked the "Best-Performing Cities" in the country across a variety of economic and quality-of-life factors. Provo-Orem took the top spot, supplanting last year's winner, San Francisco. Salt Lake and Ogden both joined the top ten list for larger cities, with Logan and St. George making the top ten for smaller cities. See TechBuzz coverage here.
Utah was one of only two states that saw employment growth through the 2020 pandemic, thanks in large part to the tech sector. See TechBuzz coverage here.
ClickUp may be part of a coming trend, as Silicon Valley (and California broadly) loses its luster, and Utah shines all the brighter.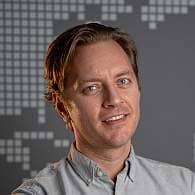 About the Author