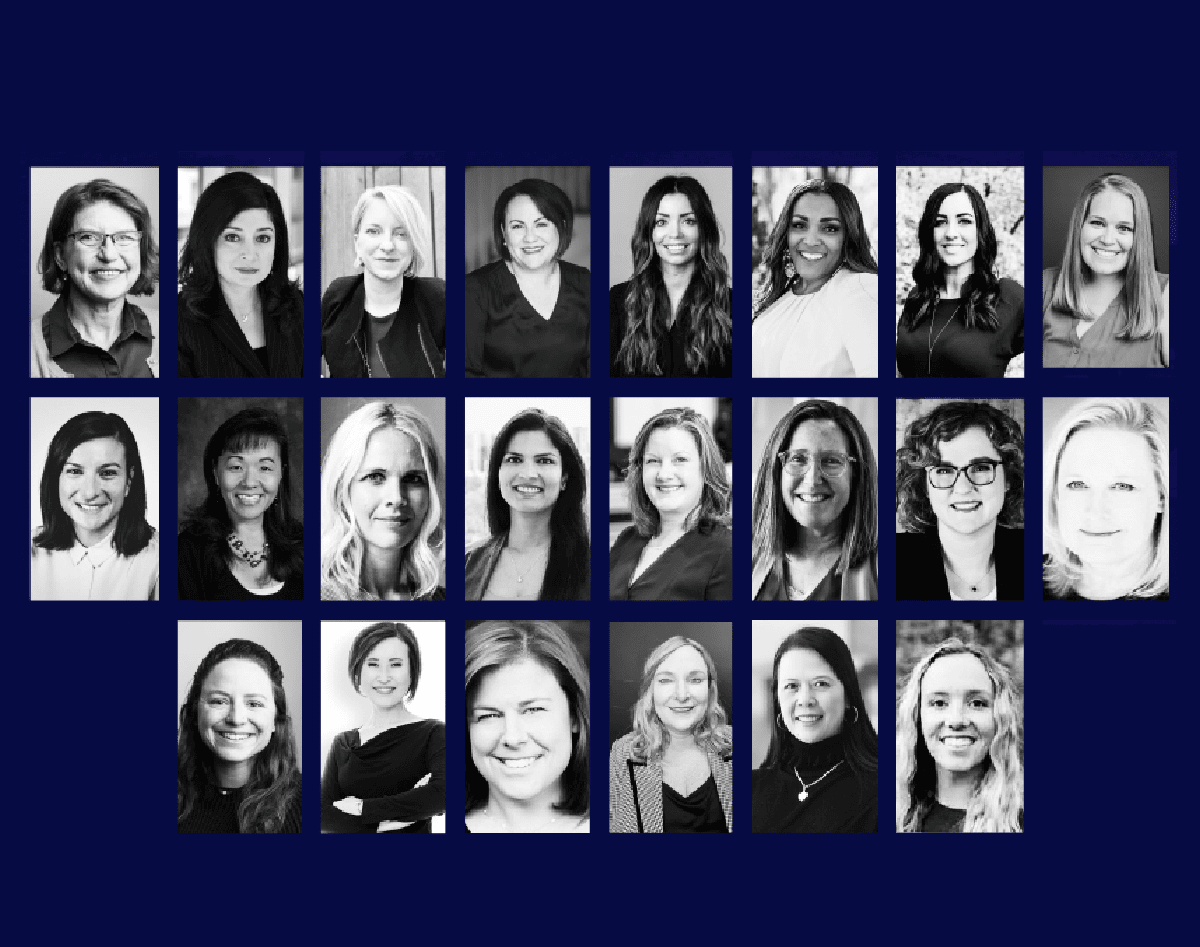 22 Finalists Announced for Women Tech Awards' 15th Annual Celebration
Today the Women Tech Council, a national organization based in Salt Lake City focused on the economic impact of women in the technology sector, announced the 22 finalists for the 2022 Women Tech Awards.
Celebrating their 15th year, the Women Tech Awards bring visibility to technology-focused women who are creating new technologies, leading technology companies, driving innovation, and inspiring the tech community. Through these recognitions, the Women Tech Awards have accelerated the careers and professional pathways of hundreds of women and organizations throughout the tech sector, and created a positive impact on the industry as a whole.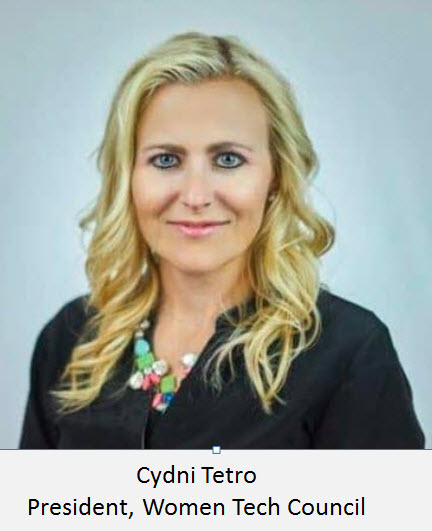 "In 15 years, we've seen the undeniable power that comes from recognizing the work and impact of women who are leading the technology sector, some of whom have never had formal recognition for their groundbreaking work," said Cydni Tetro, president of the Women Tech Council. "Giving visibility to these deserving women has rewritten the trajectory of our entire technology community, from innovations and new products to companies and leadership teams, and recognizing this year's finalists will accelerate that impact even further. This is the platform where women can see who they can become "
The Women Tech Awards has elevated and celebrated the innovations, contributions, and leadership of hundreds of individual women in technology, and raised the visibility of the far-reaching impact of women in tech as a whole. This platform has also helped inspire thousands of high school girls and other women to choose STEM paths and careers.
TechBuzz sat down with Tetro and many of the 2022 judges to learn more about this year's pool of finalists. One of the themes that came out of the conversation was multi-dimensionality of this year's finalists and how much they give back to their local communities.
"As a Women Tech Awards judge for the past few years I am struck by not just the professional resumes of this year's finalists but how these women are contributing to the community," says Rob Rueckert, partner and co-founder of Sorenson Ventures and partner at Sorenson Capital, a repeat Women Tech Awards judge, and TechBuzz Advisory Board member. "It is incredible to see how this year's finalists have spent so time building a career and giving so much back to the community in so many different ways. This 2022 pool of finalists are particularly multi-dimensional and have accomplished so much in their lives beyond a career."
"These awards lift up and inspire an entire generation of women," says Sujatha Sampath, Ph.D., Senior Engineer and Process Owner at Micron Technology, a previous awardee, and one of the 2022 judges. "Our collective power can change trajectories of these women. These women at the top pull a whole bunch of people up with them...they are uplifting society as a whole."
Previous awardee, Seraphine Kapsandoy, VP of Population Healthcare and Clinical Operations at Centene Corporation, pointed out, "You don't just wake up one day and say 'I'm a CEO,' right? Rather, its a journey of struggles and crucial moments that are highlighted in the lived experiences of women who need to be told by mentors that this can be done." Seraphine added, "These awards give women the opportunity to mentor other women and demonstrate that this path is not impossible. We can say to the rising generation of women leaders, 'let me give you a lift up and help you get to where you need to be, because I too was given help in my career by a mentor.'"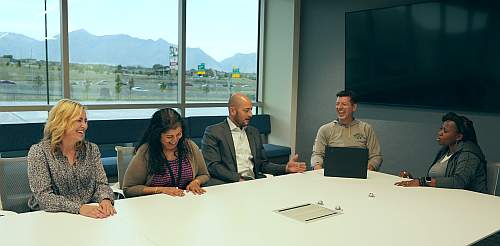 This year's judges, four of which are pictured above with Cydni Tetro, include:
Karl Sun—Lucid
Rob Rueckert—Sorenson Capital
Derek White—Galileo
Catherine Wong—Domo
Heather Conlan Katz—Goldman Sachs
Seraphine Kapsandoy—Centene Corporation
Sujatha Sampath—TI
Jennifer Smith—Zions Bancorporation
Dan Hemmert —Utah Governor's Office of Economic Opportunity (GOEO)
Finalists were selected based on professional achievements, industry experiences, business leadership, and personal accomplishments. Judging for the awards was conducted by a panel of leaders in Utah's technology community.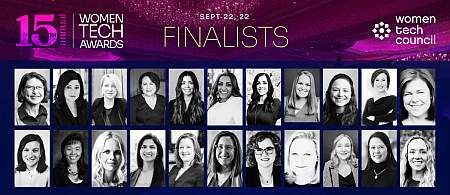 Listed alphabetically by first name, the 2022 Women Tech Award finalists are as follows:
AJ Brau — CEO, Wander
Alexa Kalandiak — Mechanical Engineer, PassiveLogic
Amy Frampton — Head of Marketing, BambooHR
Amy Jo Moore — Design Engineering Director, Northrop Grumman
Anesha McCormick — Director of Product, Pluralsight
Hau Moy Kwan — Associate Professor of Computer Science, Salt Lake Community College
Heidi Anderson — Chief Information Officer, Prestige Financial Services, Inc.
JaeLynn Williams — CEO, AirMethods
Julia Silge — Data Scientist & Software Engineer, RStudio PBC
Katie Neilson — Co-Founder & President, Assure
Kirsten Timms — SVP Biomarker Discovery, Myriad Genetics
Kiva Allgood — CEO & President, Sarcos
Krista Pappas — VP Enterprise Applications, TalkDesk
Kristina Yamada — Computer Science / Information Technology CTE Education Specialist, Utah State Board of Education
Manu Sood SVP Platform Delivery & Operations, AvidXchange
Melanie Robinson — CEO, WEBB
Natalie Birrell — SVP Engineering, Entrata
Pallavi Ranade-Kharkar — Director of Research Informatics and Precision Health, Intermountain Healthcare
Sarah Wiley — VP Product Development, Hightop
Steph Couzin — VP Strategic Finance & Business Operations, Lucid Software
Sunnie Giles — General Partner, Lane VC
Travis Anna Hallstrom — Co-Founder & Director of Marketing, PassiveLogic
Award recipients will be announced and honored September 22, 2022, at an awards luncheon at the Grand America Hotel in Salt Lake City, starting at noon. The 2022 awards will be presented by Divvy, Domo, Pelion Venture Partners and Vivint.
Tables and tickets for the awards can be purchased at www.womentechcouncil.org.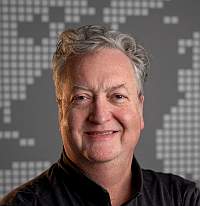 About the Author