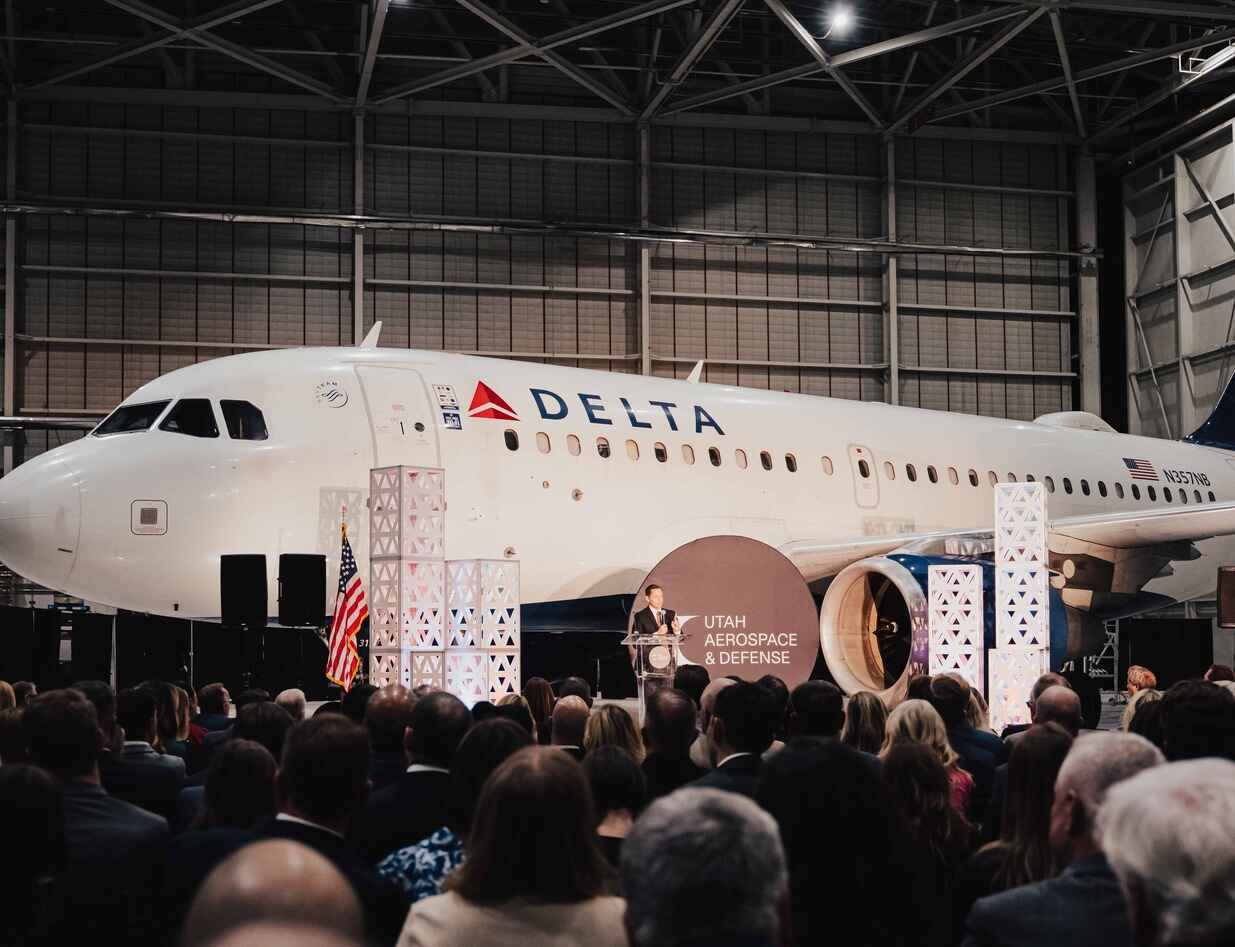 47G Appoints Clark Cahoon as VP Cyber & Digital Transformation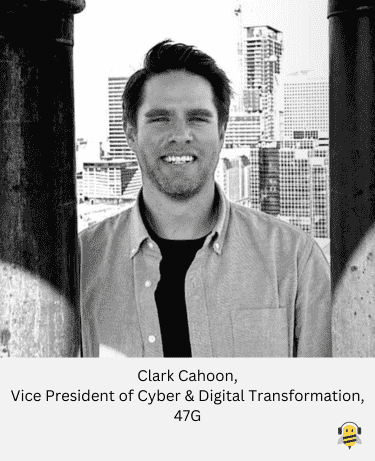 47G has appointed Clark Cahoon as its Vice President of Cyber & Digital Transformation. A well-known and experienced professional in Utah's tech industry, Cahoon is tasked with spearheading 47G's strategic initiatives to keep Utah at the forefront of transformative cyber, digital and artificial intelligence (AI) innovations.
In his new role, Cahoon will collaborate with public and private-sector stakeholders to advocate for favorable policies and regulations that support industry priorities. He will represent Utah's industry in regional, national and international collaborations, helping to establish Utah as America's Deep Tech Frontier.
47G is the new brand of the Utah Aerospace and Defense Association that was dramatically unveiled on October 12, 2023 at the Delta Hangar amid a large crowd, displays of missile mockups, and actual aircraft serving as a stage backdrop. As covered last month by TechBuzz, 47G "pays homage to both Utah's pioneers who settled the region in 1847 and to the test pilots who shattered records to experience nearly 47 g" said Aaron Starks, 47G President and CEO.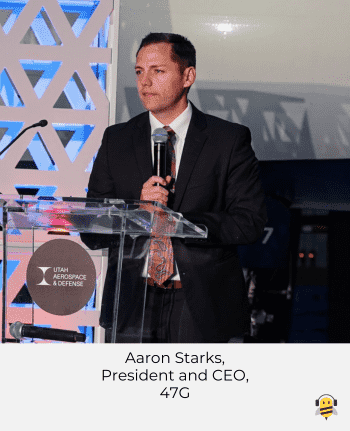 "Utah's cyber industry is robust and built on a foundation of innovation and entrepreneurship. At 47G, we are building a strong team of subject-matter experts with deep industry experience and Clark is a true embodiment of that," said Starks, about the Cahoon appointment. "He will be instrumental in leading our organization's efforts to advance the industry and the resources provided to it. We are thrilled."
Cahoon comes to 47G from Salt Lake City government. During his time at the City as their senior technology and innovation advisor, Cahoon helped establish "Tech Lake City," an initiative focused on attracting and retaining companies in the health and tech sectors. Prior to his work at Salt Lake City, Clark worked at the Utah's Governor's Office of Economic Opportunity where he served as the Life Science Industry Director and Technology Commercialization and Innovation Program (TCIP) Fund Manager. TCIP provided competitive grants to early-stage companies across a variety of industries to accelerate product commercialization.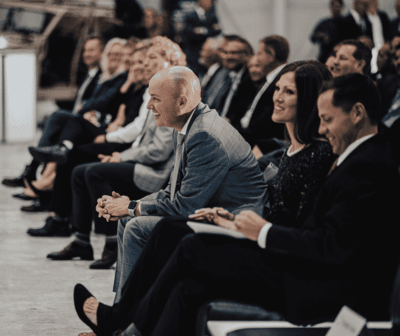 Cahoon's experience includes driving technological advancements and fostering economic growth on a global scale. Through his work as an international trade specialist at the World Trade Center Utah, Cahoon guided small and medium-sized businesses in entering global markets by helping them navigate complex international rules and providing advice on logistics, marketing, legal matters and finance.
Cahoon holds a Bachelor of Arts in political science, with an emphasis in conflict resolution from Brigham Young University–Hawaii.
For more information about 47G visit its website or its Youtube channel.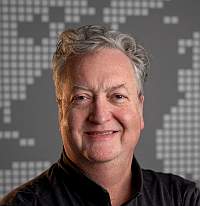 About the Author