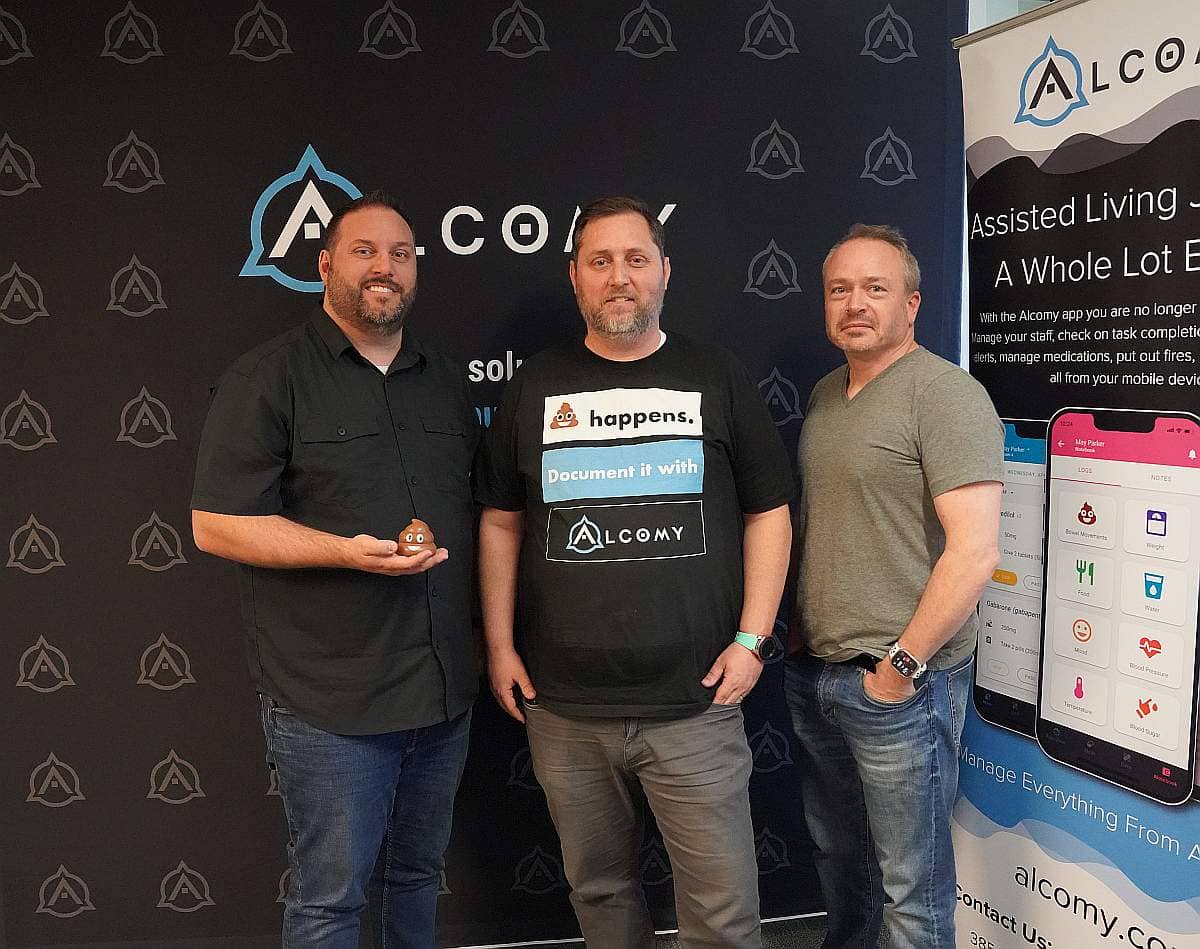 Alcomy Raises $600K from Startup Ignition Ventures
Alcomy is an Orem-based SaaS company co-founded by brothers Ilija and Brane Vrajich. The idea for Alcomy was conceived in 2010 when Ilija was running their family-owned residential care facilities for the elderly in California. "I quickly learned that there was too much to manage with too little resources and the tools I had to use were paper. Every time I would encounter a problem or a frustration, I would think, if I would have had something like Alcomy this wouldn't have happened. I thought to myself there has to be a better way and I was determined to build it," says Ilija.
On April 13, 2023, the company received $600,000 in seed funding from Startup Ignition Ventures.
"Our favorite investments over the years have been B2B SaaS software that digitizes the workflows of vertical businesses," explained John Richards, managing partner of Startup Ignition Ventures. "The Vrajich brothers are a great example of this pattern, having owned and operated assisted living communities and wanting better software for those communities." Richards went on to explain he did this in his own industry at the dawn of the Internet era with Internet yellow pages and has invested in many other similar situations.
Although the Vrajich brothers attended BYU at different times, they both studied business and were attracted to the university's celebrated entrepreneurship program. Ilija was a part of BYU's entrepreneurship program in 2004-2007. Seven years younger, Brane went through the program in 2011.Both brothers became acquainted with entrepreneurship professor John Richards, a serial entrepreneur himself and angel investor who also co-founded tech seed accelerator Boomstartup in 2010 and the Startup Ignition entrepreneur bootcamp in 2015, teaching and mentoring up and coming entrepreneurs about lean methodology and the DOs and DON'Ts of startups.
Lean methodology resonated with the brothers. They had witnessed the inefficiencies inherent in running a residential care facility and had a strong desire to create a software solution to address those inefficiencies. "We have the classic story of building something about which we experienced," says Ilija.
In 2016, the brothers entered the idea of a modern mobile management system for care facilities into a pitch competition in St. George called OutlierHQ, which was organized by Ever Gonzales. They won the third place award at that competition. More importantly, they reconnected with a judge at the competition, John Richards, and learned about Startup Ignition, the aforementioned bootcamp focused on lean methodology. In early 2017, the brothers joined the sixth cohort of Startup Ignition. A few months later, Richards invited them to join a new 3-day intensive version of Startup Ignition, called Startup Ignition Express, that was taking place in St. George.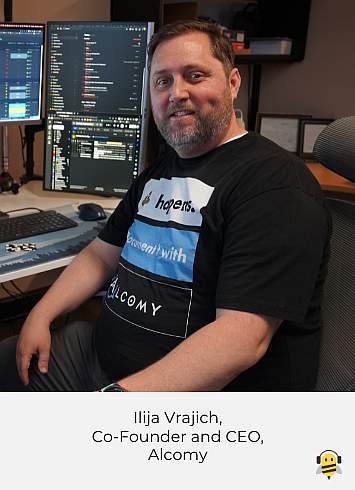 One of the outcomes of the bootcamp was validating market demand. The brothers contacted over 70 assisted living communities in 8 states ranging from small six beds to communities with 220 beds, asking them how they were managing their operations. All stakeholders were included in these interviews, from the newly hired caregiver all the way to the executive directors and owners. Most were still using paper and binders, which is what Greg Butterfield, one of Alcomy's advisory board members, also experienced when dealing with his own family member's experience. The brothers had heard about an industry statistic suggesting that 76 percent of residential facilities were still using paper as a tracking and management tool. This statistic was echoed in their own research almost exactly. A consistent theme that was discovered in these validation interviews was the need for a modern mobile experience. One that would allow all involved in the care of residents and the operations of the business to be on the same page while reducing bottle-necks.
"I'll never forget while interviewing Aaron, an Executive Director of a large community, asking him what he would like to see in a product that could improve the industry. Aaron would end up describing Alcomy's features and then said 'I would like our staff and myself to be able to manage everything from my phone!' It was exhilarating because I hadn't yet shared with him the idea of Alcomy" says Ilija, CEO of Alcomy. They were also hearing the same thing from caregivers and CNAs. "We could see that everyone wanted a better solution than what was currently on the market," says Ilija, "and we felt that we had the unique perspective, having run these types of business for 18 years, that we could deliver it."
They then were able to secure pre-sold agreements which included payment information such as voided checks and credit card information on the promise of the delivery of that product all before writing a single line of code.
"It was pretty cool to see that following Lean Startup principles as John has taught us actually works. You can find out if an idea has viability without having to spend a penny," says Ilija. At this point the brothers had the confidence to go ahead and finish the buildout of the Alcomy platform, with the encouragement of John Richards.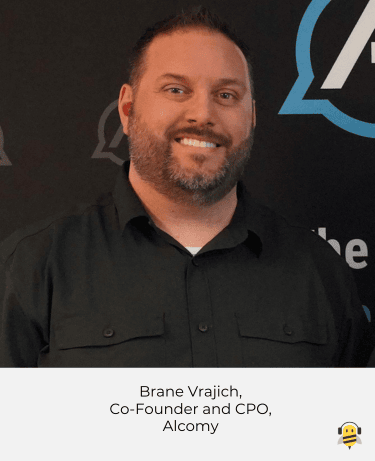 Brane Vrajich, the younger brother and currently serving as Alcomy's Chief Product Officer, was tasked with building the Alcomy platform. While at BYU Brane knew he wanted to eventually run a tech company. He also knew he needed to learn how to code in order to better understand the world of tech and to communicate effectively with the future engineers he would hire down the road.
In 2011, he started to learn how to code and discovered he really enjoyed it. "First, it became a hobby, and then it kind of became a bit of an obsession, if you ask my wife," says Brane Vrajich. "As soon as you go down that rabbit hole you uncover so many things in development, you never feel like you have fully learned everything. And so you just keep going down all these different avenues. Even 12 or 13 years later, it keeps expanding and I still feel that I don't know it all."
Brane focused on the user experience. "We knew that customers wanted a modern experience, one that they would want to use because it was easy and intuitive," says Brane. To this day the number one feedback that Alcomy receives from customers is how easy and intuitive it is to implement and use for all.
Along with design, automating the various workflows that are used by assisted living communities was important. "We didn't want it to just look modern, we wanted it to automate workflows where it made sense", explains Ilija. "What I learned running these businesses is that when time is saved and there is greater efficiency in a building, that means there is more time to provide better training, better care and attention to the senior population. That is ultimately what Alcomy is doing–improving the care of our seniors by empowering those who care for them with better tools to be able to do more with less."
Alcomy helps assisted living communities easily manage required state documents through paperless onboarding, updating and tracking. Care task management allows care coordinates to organize and schedule tasks, allowing all direct caregivers to know exactly what needs to be done and by when. The simplified interface makes it quick and easy for CNAs and caregivers to document completed care items while also communicating the reasons why certain tasks were not completed. Additional documentation, which Alcomy calls logs such as bowel movement recording, blood pressure, rotation, behaviors, mood, behavior tracking and more is quick and easy to document and is important in monitoring and providing the best care possible for seniors.
Medication management and auditing is built into Alcomy as well. A simplified modern medication documenting experience makes it efficient and clear for all what needs to be given and when along with alerting to prevent missed medication passes.
"These facilities get audited maybe once a year or more. If the auditor sees a signature missing for a certain medication, that auditor will assume the medication wasn't administered, even if it was, but was just not properly recorded. The saying in the industry is 'if it isn't documented, it didn't happen'" says Ilija. "Alcomy makes it easy for the facility to see what is missing in the documentation. Instead of relying on care staff to go through binders and wade through paper to find the missing documentation of a blood pressure reading or a medication administration, Alcomy automates the process and delivers it in real time to facility managers in a proactive way, with alerts for missing info. This makes state audits much less painful for everyone and ensures that residents are getting the proper medications."
The SaaS business model used by Alcomy is a very simple price per licensed bed paid per month, which comes out to approximately a half of a percent of the monthly revenue received by assisted living communities for elderly care services.
Alcomy had a soft launch in September 2020 with a handful of beta customers using it. This was during the pandemic when administrators of residential facilities were struggling with other issues. Only essential workers were allowed in their own buildings, leaving some without the ability to review documentation. Although the need to adopt Alcomy was seen as a positive, operators were in no position to make operational changes while in the middle of dealing with a pandemic and the ever changing regulations they were faced with.
In March 2021, the company got its first paying customers and quickly had to slow sales due to a kidney transplant that Ilija received in June of 2021.
In March 2022, with the effects of the pandemic largely abated, the company started to sign up new residential facilities in earnest. A year later, May of 2023, the company can claim over 50 assisted living communities happily using the product. Customers report 100 percent improvement in staff documentation over paper while saving time.
Sheila, a care-coordinator, reports Alcomy saving her 8 hours a week in admin work, while saving care staff 2 hours per shift. Karie, owner of Carmelo Park and Songbird Care Homes explains, "Alcomy is so easy to use and saves so much time, it's like magic!" Alta, an administrator, when asked how Alcomy compared to their current digital solution before switching to Alcomy said, "this [Alcomy] blows it out of the water." To date only three customers have chosen to not renew, largely over other unrelated issues, such as the facility going out of business.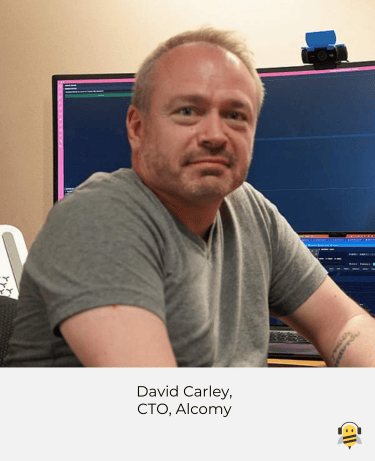 In mid-2022, the Vrajich brothers were introduced by Startup Ignition Ventures to seasoned CTO, David Carley, who had attended the bootcamp in July. David and the brothers quickly hit it off. "Back in 2019 I too saw a need for something like Alcomy and set off on the same path that Ilija and Brane did in their initial validation process", says David. "I quickly abandoned the idea because I didn't have anyone on my team that knew anything about the industry like Ilija. It was very serendipitous that John connected us." This led to Carley joining the team in October 2022.
"Alcomy's success is an unmitigated good in the world and it is gratifying to be a part of it, because not only are we having a positive impact on the seniors and adults who receive care but also on those who care for them and their families," says Carley.
The company is using the capital to invest in additional development towards features that will fulfill its vision of being the all in one management tool for senior and adult care facilities. Investment is also being used for building out the sales and customer success teams to facilitate growth as well the onboarding needs of the new customers they are adding.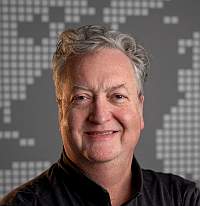 About the Author