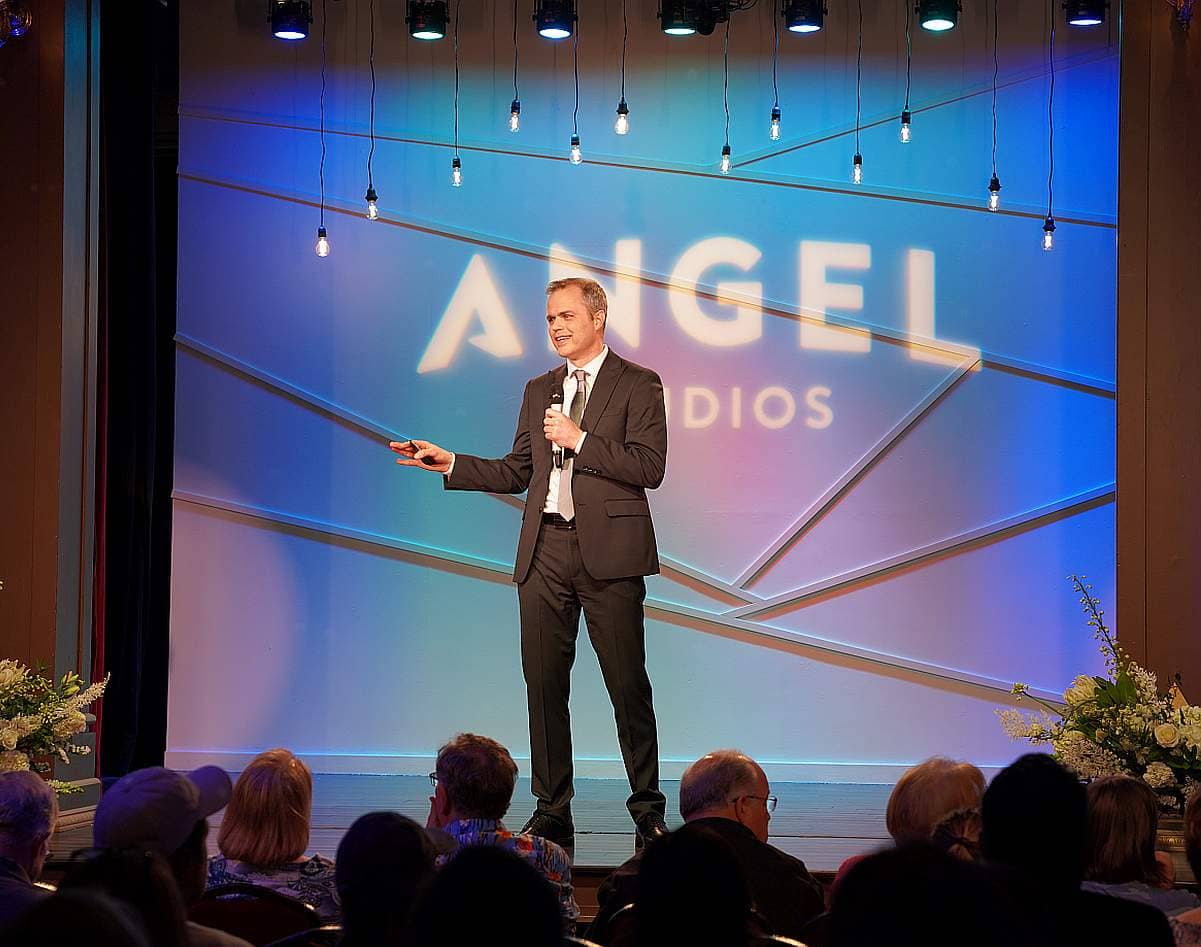 Angel Studios Clarifies Crowdfunding Investor Policy
Today Angel Studios released a statement from CEO Neal Harmon regarding its crowdfunding investment policy. In September 2021, TechBuzz highlighted Angel's unique crowdfunding method for financing film production and distribution.
"Angel Studios adhered to the requirements of federal and state laws and regulations in allowing 6,678 people to invest an average of $501 each into the launch of Sound of Freedom. Just as anyone can invest in the stock market, everyone who meets the legal criteria can invest in Angel Studios projects. One of the perks of investing was the ability to be listed in the credits.
"We're grateful to brave law enforcement officials who have already arrested dozens of traffickers in the weeks following Sound of Freedom's release. Our film speaks to this globally-pervasive problem, and it is our hope that perpetrators everywhere will be brought to justice no matter who they are, and that even more people will see the film to raise awareness."
Based in Provo, Utah, Angel Studios gives filmmakers on its platform full creative control to crowdfund, create, and distribute films and TV series globally. Angel is the studio behind the independent summer blockbuster Sound of Freedom. As of today, the independent film has grossed over $156 million on a $14.6 million production budget.
Later this month, Sound of Freedom will begin its international theatrical roll out, as outlined below:
August 18 - South Africa
August 24 - Australia/New Zealand
August 31 - Mexico
August 31 - Guatemala
August 31 - Honduras
August 31 - El Salvador
August 31 - Nicaragua
August 31 - Belize
August 31 - Panama
August 31 - Colombia
August 31 - Venezuela
August 31 - Argentina
August 31 - Uruguay
August 31 - Paraguay
August 31 - Bolivia
August 31 - Chile
August 31 - Peru
August 31 - Ecuador
August 31 - Costa Rica
September 1 - UK and Ireland
October 11 - Spain
Additional countries may be added to the list.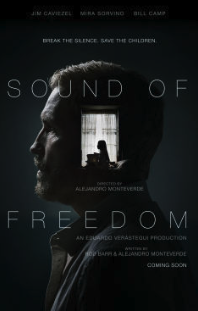 Sound of Freedom has been the summer's breakout hit, continuing to over perform at the box office after its July 4th release. It is now the top grossing independent film since the pandemic. Strong demand has allowed the film's US screen count to grow from 2,600 to now over 3,400 theater locations now entering its fifth week.
Based on a true story, Sound of Freedom is a 135-minute independent film directed and produced by Mexican filmmakers, Alejandro Monteverde (Toronto winner "Bella" and "Little Boy") and Eduardo Verástegui, who also stars in the film. It was executive produced by Jaime Hernandez. It stars Mira Sorvino, Bill Camp, and Jim Caviezel who plays Tim Ballard, a former federal agent from Utah who discovers his life's work after encountering a young boy and his sister who were kidnapped in Honduras by sex traffickers. The film shows the ruthless methods used by traffickers to lure and kidnap children, reflecting Ballard's own experiences in dealing with traffickers as a federal agent, and later through his own organization, which later became known as Operation Underground Railroad.
Sound of Freedom has a PG-13 rating.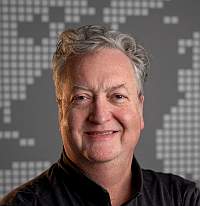 About the Author