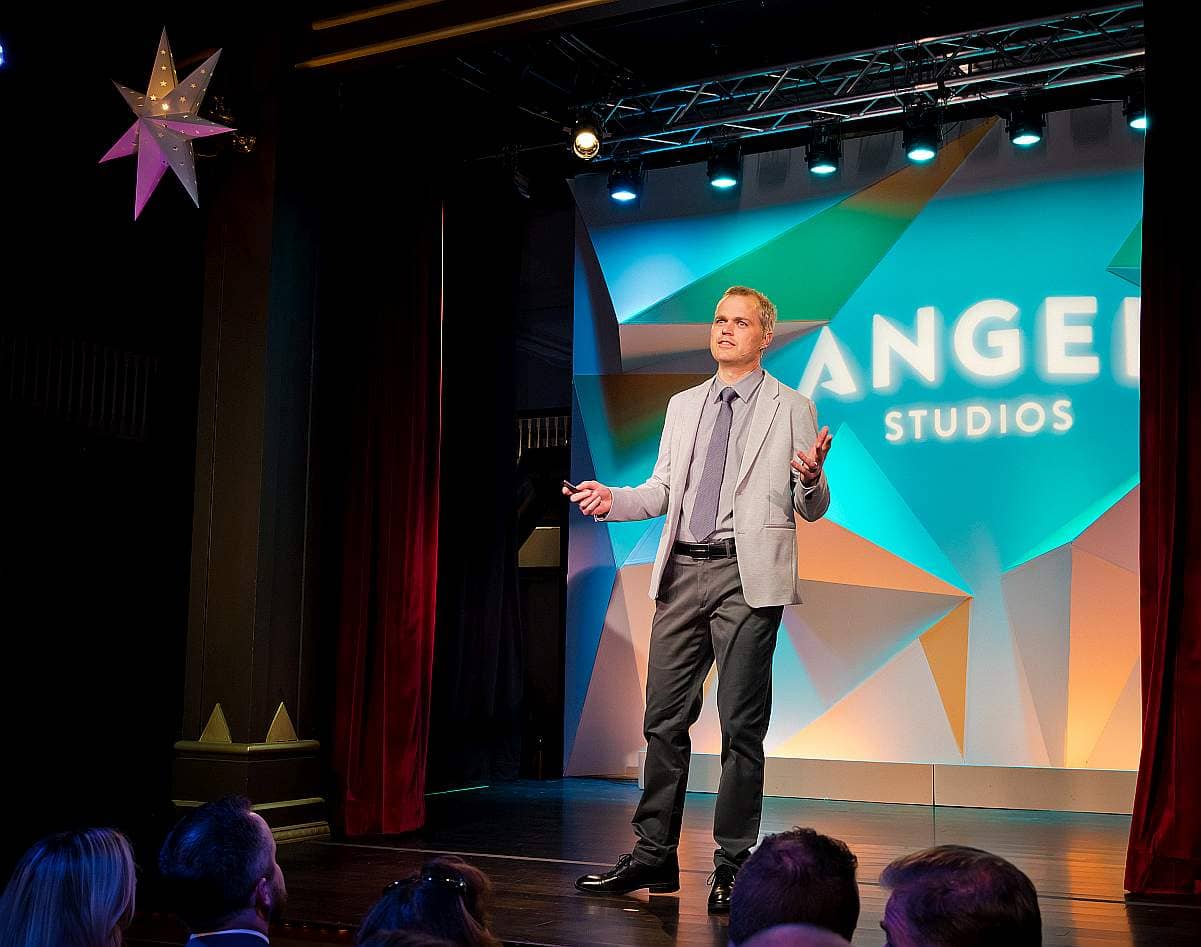 Angel Studios Debuts New Original Content, Digital Collectibles at Annual "Illuminate" Event

Photo Credit: Bella Day Photography
Today Angel Studios, the streaming platform behind many of the most successful crowdfunded media projects of all time, announced the company's upcoming original content lineup, showcased groundbreaking Digital Collectible Series, and spotlighted key projects with Angel Awards at its Illuminate '23 live streaming event for investors which took place on May 11, 2023. The annual event celebrates projects that are brought to life through Angel's innovative crowdfunding model, that combines with funding from venture capital firms, to tell stories that amplify light.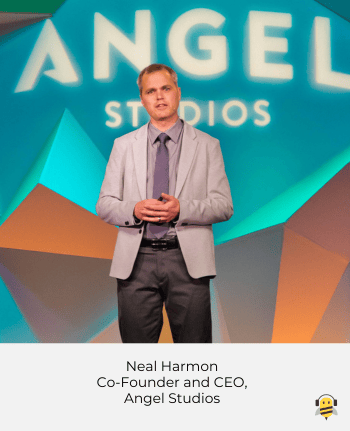 "We're thrilled at the caliber of films and TV shows that the Angel Guild selected for potential crowdfunding this year. They've previously funded comedy, faith, sci-fi, freedom, fantasy, and now an intense drama that tells a true story highlighting an important social issue. This validates our thesis that the crowd will make better decisions than a few executives," said Neal Harmon, Angel Studios CEO. "Already in 2023, Angel surprised the industry by launching a theatrical division that has shattered the odds. This success is fueled by the global popularity of shows funded by 60,000+ Angel investors, everyday people who have united together to make the media they want to see in the world."
Another offering unique to Provo-based Angel Studios are newly announced Angel Digital Collectibles from the studio's anchor series, The Chosen. Fans and supporters were seeking tangible, new ways to connect with the series, and by offering blockchain ledgers to key scenes as NFTs, everyone involved, from the actors to the supporters, can own a one-of-a-kind collectible that has personal significance.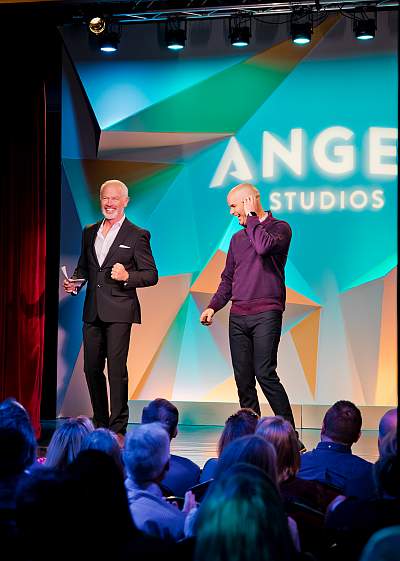 The event featured talent including Neal McDonough, Kristoffer Polaha, Sara Seyed, and Shaan Shanna. Creators include filmmakers Brock Heasley, Ruve McDonough, Brock Starnes, Ken Carpenter, J. Chris Wall, and David Helling.
Awards were given in two key categories: the Guild Award, voted by our Guild investors, and given to the team behind the series TEMPEST; and the inaugural Best Movie Award was presented to HIS ONLY SON.
Other highlights and announcements:
Angel laid out a plan to reach 1 billion viewers worldwide by 2027
Digital collectible scene opportunities from The Chosen and other Angel projects
SOUND OF FREEDOM–New Trailer and Theatrical Release Date of July 4, 2023
THE SHIFT–Teaser Trailer and Theatrical Release in January, 2024
THE CHOSEN—Season 4 releases in 2024
Angel Awards presented to HIS ONLY SON for best feature film and Tempest for best torch
TRUTH AND CONVICTION—Jon Erwin joins the Truth and Conviction TV Series as Executive Producer
Angel New 2023 Content Lineup:
Tempest–A sweeping multiseason, animated allegory of the seven deadly sins (meets Moby Dick)
Homestead–a dystopian story of the power of family in the pressure cooker of an apocalypse
Drybar Unscripted–An improv comedy series expanding the popular Drybar brand
Gabriel and the Guardians–Epic, anime-style saga based the ancient scrolls of the Dead Sea
The Axiom Chronicles–An explosive animated series parallelling the story of Moses in the Old Testament
Quitters–a multi-season drama chronicling the human side of overcoming addictions
Live Not By Lies–a documentary series exploring the stories of dissidents in Communist Eastern Europe
Telegram–a feature film thriller about the sacrifice of one priest to keep Christianity alive in Communist Romania
After Death (aka Discovering Heaven)–a feature length documentary exploring near death experiences and realizations about life beyond this one
Founding Fathers (Working Title) Series Created by Jon Erwin-multi-season TV series about the founding of America
Angel Studios is a community-driven movie studio that empowers audiences to decide what content gets produced and distributed, while creating communities around each project. Creators pitch projects on the Angel platform, and "Angel investors" fund the ones they're most excited to see (via the Angel Funding Portal). Post-production, content is delivered directly to viewers and grows as fans share it with others. The Angel model has already produced four of the most successful crowdfunded shows and films of all time, including The Chosen, Tuttle Twins, DAVID, HIS ONLY SON, and The Wingfeather Saga.
For more details about the announcements from Illuminate '23 view livestream below: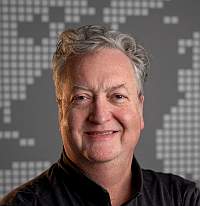 About the Author