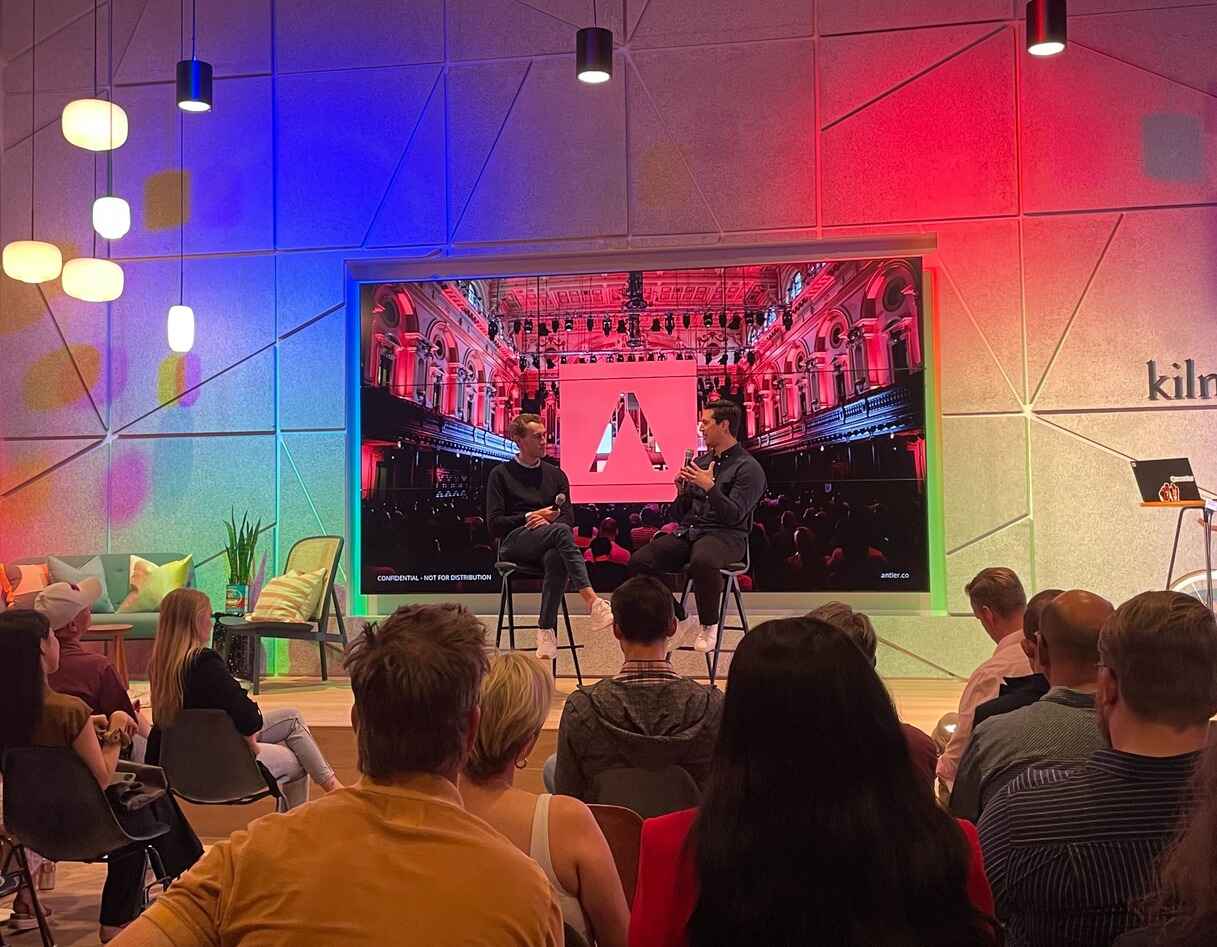 Antler Offers Startup Residency Program for Utah Entrepreneurs
By Jenny Rollins and Mark Tullis
Early-stage venture capital investor Antler is calling for Utah entrepreneurs to apply for its eight-week residency program in Boulder, Colorado.
Antler, founded in 2017, currently has 27 locations worldwide in major cities in the US, Singapore, the United Kingdom, Germany, Sweden, Indonesia, Portugal, Spain, Korea and Australia. Antler's programs worldwide have resulted in over 900 portfolio companies with a $3.7B total portfolio value.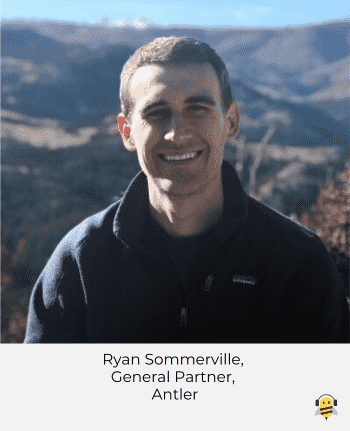 Antler began in Singapore. Ryan Sommerville, General Partner at Antler, was the first hire in the US when Antler expanded to New York City in 2019. Within the US, the firm also has offices in Austin, Texas, and Boulder, Colorado. The eight-week US programs run simultaneously in all three locations. Half of the last Boulder cohort came from outside Colorado in the general Mountain West area.
"The way that we view this geographic expansion is that it's sourcing high-quality founders on the ground in these given locations, but it's also serving the larger regional ecosystem," Sommerville said in a recent interview with TechBuzz.
"We're focused on bringing the highest quality founders at the earliest stage possible," he added. "I don't think there's a lot of folks, especially in a market like Utah, who are really backing founders at the stage that we are."
More than 7,000 people apply for the programs every year. Antler accepts around 3% of applicants to its Residency and invests in approximately 1% of total applicants.
Most accepted founders fit into three categories: people who have done something innovative at a large corporation and want to build something of their own, people from a small company who have witnessed the journey and want to get into the driver's seat, and early hires who led departments at a rapidly scaling, high growth startups.
"I think Utah is a particularly interesting state for those types of folks. There's a number of emerging unicorns and folks who have been a part of the high skill journey but weren't necessarily a founder in those companies," said Sommerville.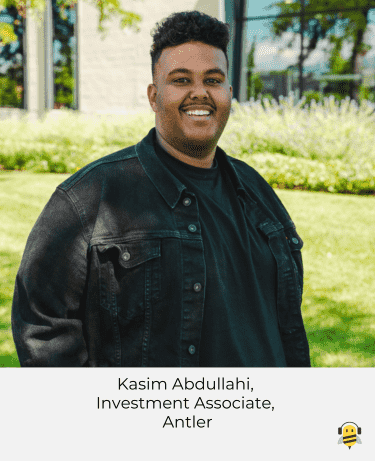 "We are increasingly engaging with the Utah startup ecosystem. In our most recent cohort, we welcomed four founders from Utah," remarked Kasim Abdullahi, Investment Associate at Antler."
The program starts with problem statement validation, building the initial tech and bringing on early hires. Founders can work in an accelerated, collaborative atmosphere to develop their companies with the guidance of Antler coaches.
Sommerville clarified that Antler isn't a startup or entrepreneurship school. Instead, it's a community of 75+ founders at the same stage working towards building a company alongside each other and creating co-founding team relationships that otherwise wouldn't exist
"Our job is just to get the highest quality people that we possibly can into those rooms and the magic kind of plays out from there," he said.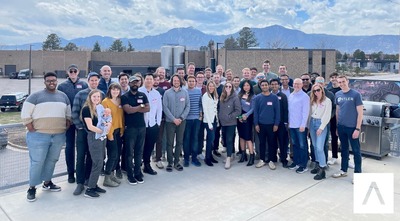 At the end of the program, there's an opportunity to pitch Antler for an investment of $250,000. It's a competitive process; only around 30% of the founders per residency cohort receive investment from Antler.
Founders funded by Antler then transition into the portfolio phase. The founders return home and continue building their businesses there, creating a hub-and-spoke model.
Antler continues to support its founders even after they graduate. Company leaders check on the founders and their companies, throw events, facilitate meetups and office hours. Antler's portfolio founders even recruit early hires from the Antler network and, in turn, refer people in their extended networks to join upcoming Antler cohorts.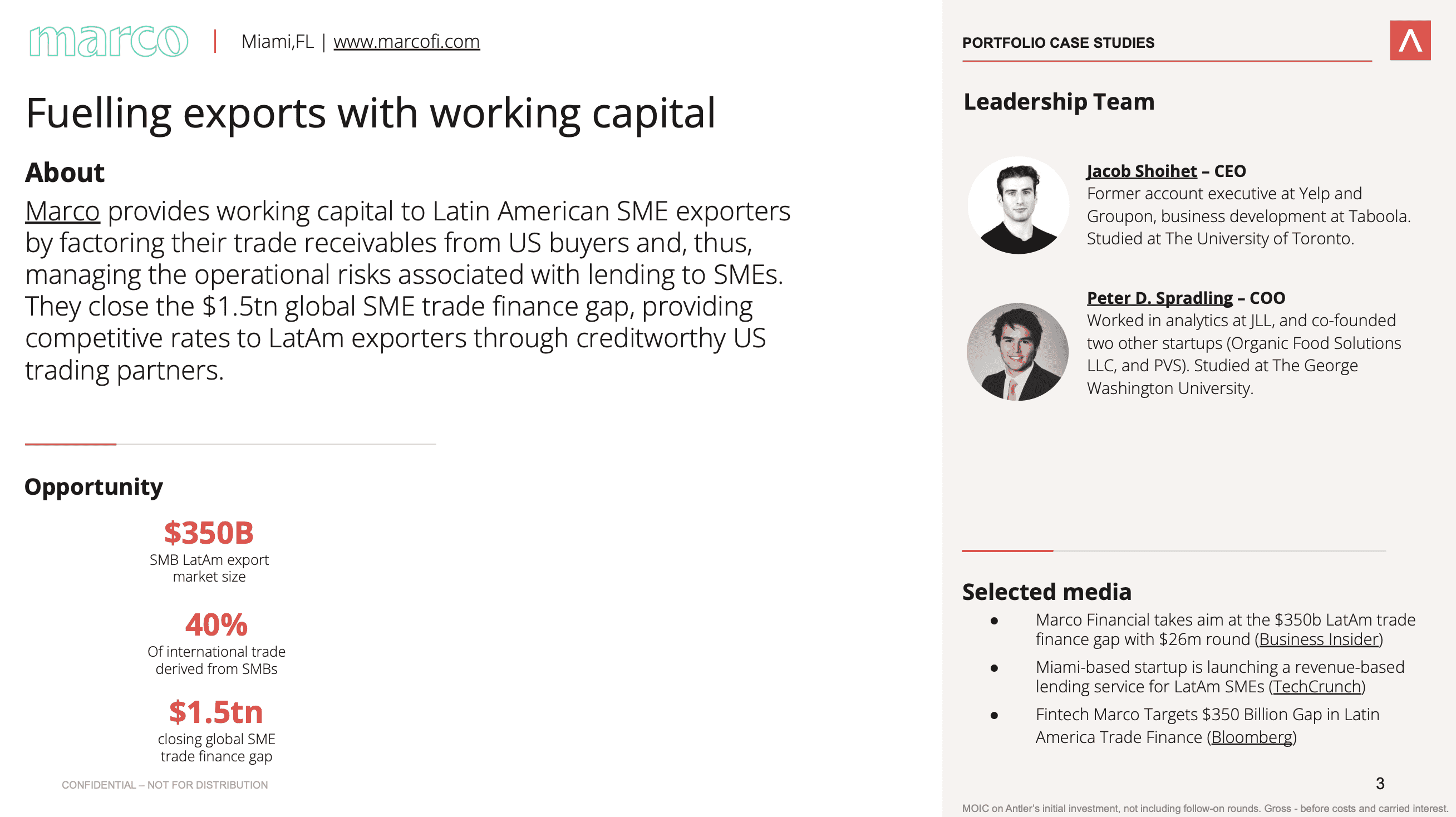 "Antler really functions as an on-ramp for folks in that bucket to be able to access early stage venture capital as well as a supportive resource in order to be more successful," Sommerville said. "The alternative is piecing together a family-and-friends funding round, which not everyone has access to."
The final bucket of support Antler provides is guidance and help for founders on downstream fundraising. Antler puts together an investor release to showcase its portfolio companies to the investors in their network, so founders focus on building and selling the tech instead of trying to have a thousand coffee chats and networking events.
"These connections can be the difference between life and death for the company," said Sommerville.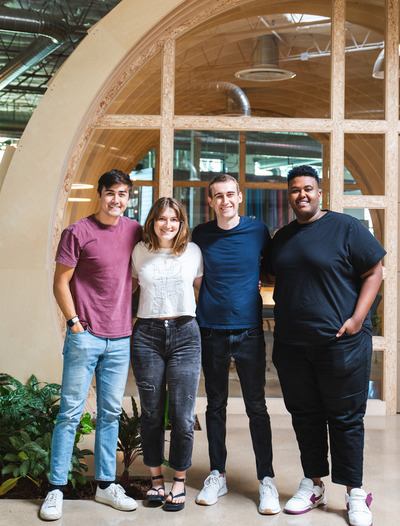 Antler's mission is to see founders from day zero all the way to pre-seed rounds, seed stage investing, seed rounds, through IPO and proper exit. The incubator also has a continuity fund that will invest in companies from Series A through C.
Sommerville explained that Antler differs from Y Combinator and other company accelerators in three main ways:
Antler starts considerably earlier than Y Combinator, which means more risk-taking.
Y Combinator has a graduation phase, but Antler continues to support founders long after they receive investment.
Antler is a truly global business.
"I'm of the opinion that scaling rapidly at a global level is going to pay massive dividends down the line, where we can create much more globally interconnected business from a much earlier stage than you otherwise could," he said.
Another main goal for Antler is to democratize access to venture capital and the resources to build a company. The company's diversity statistics prove its success:around a third of the portfolio companies are led by women; around 40% of the founders are from underrepresented communities.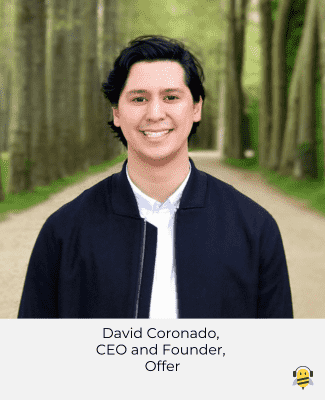 David Coronado is a recent program participant living in Salt Lake City. He operated his company, Offer, for about three or four weeks on his own, trying to bootstrap. But he eventually got overwhelmed with incoming requests and decided to apply for Antler's program in Boulder.
Coronado attended both Harvard and BYU before dropping out in 2015 to join a Y Combinator company called Magic. After working for several startups, including a few AI software companies, he was trying to put in an offer on a rental property just down the street from the Delta Center when his realtor forgot his laptop.
The realtor had to delay the offer to go back home and grab his laptop because he couldn't create the offer contract from his phone. That gave Coronado the idea for his company, Offer, which creates a central app that brings together all the parties in a real estate transaction into one spot.
The app now automates realtor contracts using machine learning, but it will expand to create a central network for lenders, inspectors, title companies, buyers, and sellers. This will help Offer make money from the entire real estate process without needing lots of upfront capital. Unlike existing iBuyers, Offer plans to partner with realtors instead of competing with them.
During the program, he hired several people from the Antler network. After raising a pre-seed round from Antler and a few other proprietary technology angel investors, he went back to Salt Lake City to run the beta version of Offer's technology.
"Almost 20% of the realtors in Utah are on our waitlist and have either signed a contract or put down a deposit," he said. "A big part of this is really because Antler has been so helpful."
Coronado discussed his company with Ryan Sommerville at the June 2023 Founders and Funders event at Kiln, pictured above.
To learn more about the Antler residency program, visit https://www.antler.co/location/us or drop into an upcoming Q&A session with the Antler team (registration here)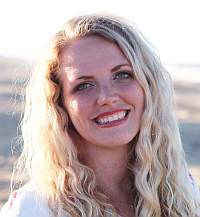 Jenny Rollins is an award-winning writer, editor, and content producer. Jenny is a senior editor for Business.org and manages her own freelance writing and editing business stories.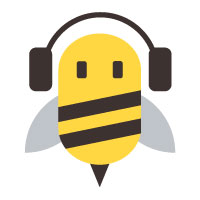 About the Author