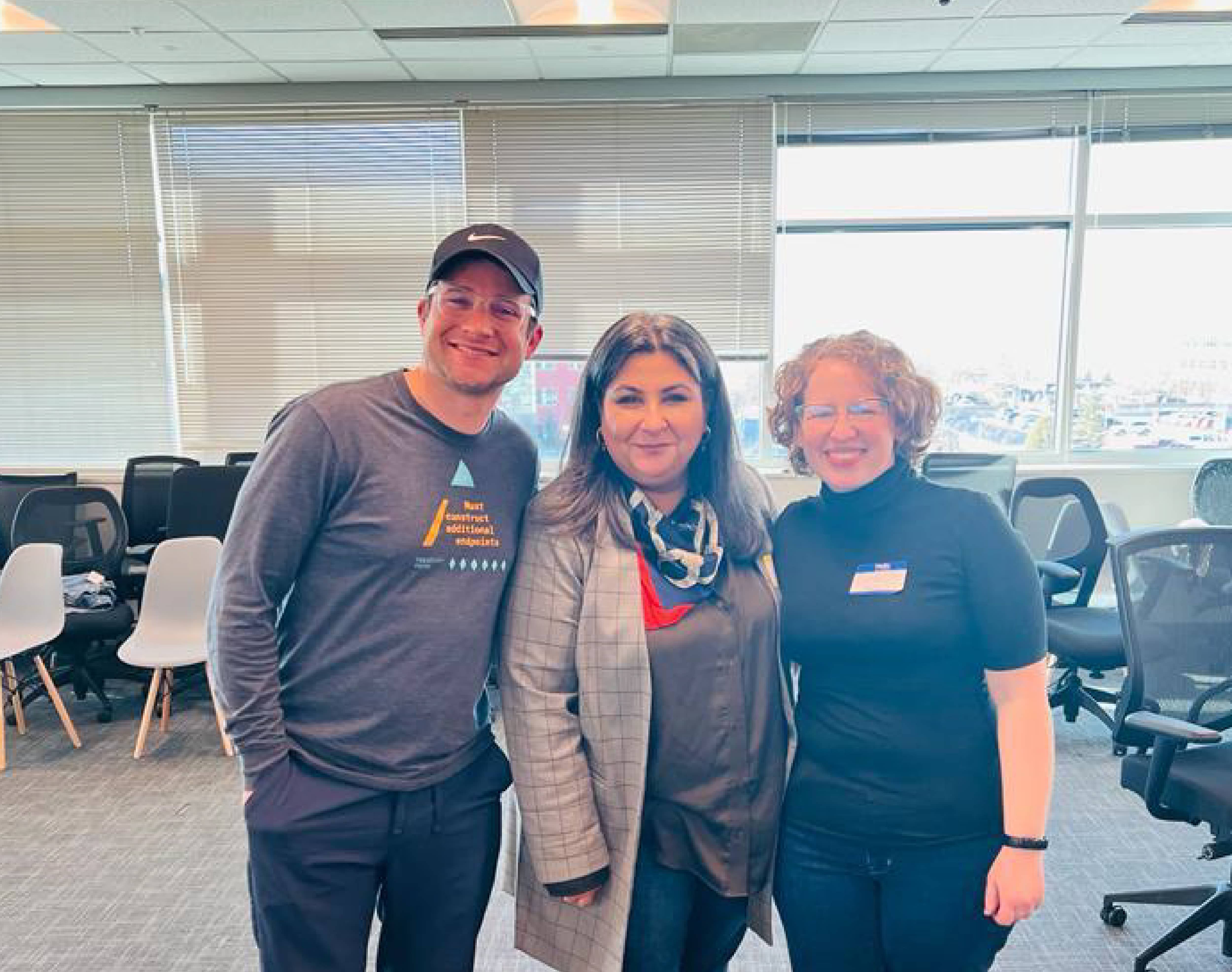 Atomic Financial and Utah Muslim Civic League Collaborate to Offer Job Services to Afghan Refugees
This past January, members of TechBuzz, Wasatch Innovation Network, and IsoTalent participated in the Refugee Job Skills Workshop as hosted by Atomic Financial and the Utah Muslim Civic League (UMCL), both based in Salt Lake City. As part of an ongoing initiative to highlight Afghan resettlement efforts in Utah, today's article distinguishes four of the organizations' collaborators and their humanitarian efforts for the months (and years) ahead.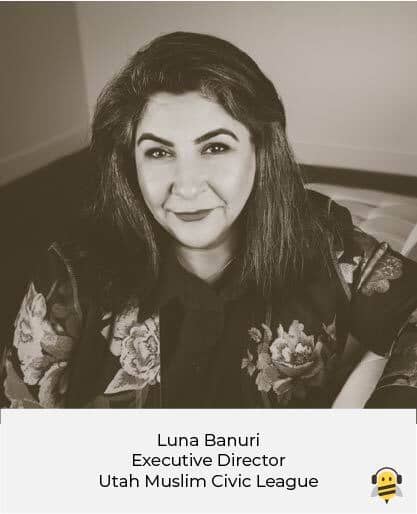 Luna Banuri is Executive Director and Founding Board Member for the Utah Muslim Civic League (UMCL), driving its mission to "educate and empower citizens to be civically engaged in political and non-political action" through programs like voter education, leadership development, and community advocacy. Deveney Reber is the Afghan Program Coordinator for UMCL; she is currently involved with organizing free legal clinics to help with Humanitarian Parole applications for the Afghan community on behalf of loved ones left behind.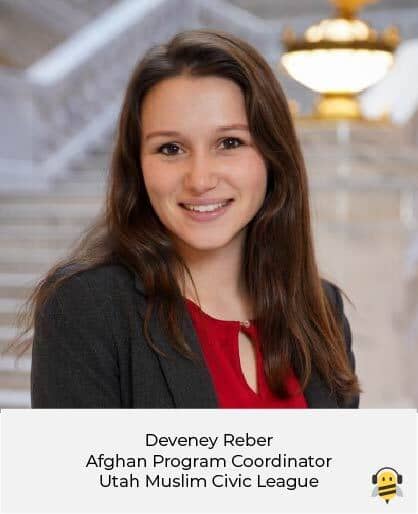 Jordan Wright is the CEO and cofounder of Atomic Financial, an income verification and payroll fintech company with a track record of advocacy and volunteer work with refugees. Lehla Kisor, Chief of Staff at Atomic, took the lead in organizing the recent collaboration with the Utah Muslim Civic League.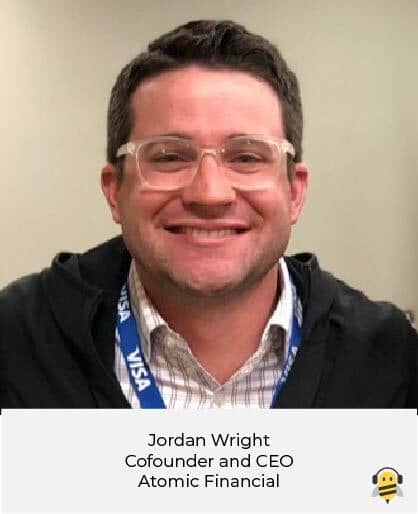 The Refugee Job Skills Workshop is the first collaboration between Atomic and the Utah Muslim Civic League. The event consisted of culture workshops, resume reviews, LinkedIn coaching and networking. The Utah Muslim Civic League helped bring in translation services for new arrivals to facilitate resume building and allied services. and long-time arrivals who have immigrated from Afghanistan. Along with other volunteers and several organizations, IsoTalent and TechBuzz attended to report, write resumes, and connect candidates with potential job placements.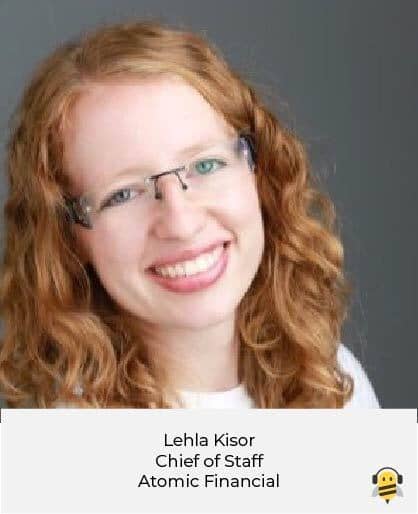 The event was in part facilitated by the Wasatch Innovation Network in support of the Salt Lake Chamber's priorities for Diversity and Inclusion—specifically:
Our minority communities contribute significantly to Utah's culture, heritage, entrepreneurship, service and leadership. The Chamber seeks to embody the principles laid out in the Utah Compact on Racial Equity, Diversity and Inclusion. This roadmap enshrines bedrock concepts to move our community closer to a more equal shot at economic opportunity.
"Supporting refugees has been a long time priority for Atomic," Wright explains. "It's one part of our company-wide mission to help the most financially vulnerable people in our society. This is defined in Atomic's financial products, but also by who we hire."

"Impact-wise, our experience working with the Utah Muslim Civic League (UMCL) was a ten out of ten," Wright continues. "I feel that too often perceived cultural differences limit our ability to help people—this is a perfect example of one where it actually enhanced the experience. It's like a one plus one equals three: it opened up rather than limited the possibilities of what we could do together."

Looking ahead to future collaborations, Banuri emphasizes the need for support and resources from the Utah community at large. "This is a lifelong project," she says. "We're building as we go, trying to understand needs and priorities, and giving direct help in our circle of influence. Leaders, businesses, and religious organizations—everyone in Utah has a good heart. The question is: How can we funnel that goodness into action? How can we work together to provide for a community that's been through so much trauma already?"

Underscoring the need for direct job placements, financial support, and compassionate outreach, here are four critical takeaways from TechBuzz and IsoTalent's discussion with Atomic Financial and the Utah Muslim Civic League regarding Afghan resettlement in Utah. To donate to the Afghan Relief Fund, please click here.

Afghan Refugees Are Highly Qualified and Need Direct Job Placements

Organizations like Atomic and the UMCL are working on the frontlines to help refugees earn a sustainable income in Utah. The teams call for solidarity with Afghan jobseekers, urging Utah business leaders to welcome new applicants to their teams and hire directly.

"Here's the thing: We're talking to highly skilled, well-educated people who were forced to flee their homeland," says Wright. "They might have worked for the government, special military forces, the presidential palace… The circumstances are tragic, but it's important for business leaders to know this influx brings exceptional talent to the Utah ecosystem."

Those with time, funds, and resources can provide essential services and donations to families seeking employment, including:
Translators who speak Pashto, Dari and Farsi.
Direct job placements for a range of industries and skill levels, including paid training programs.
Software, training, and workshops to support ESL learning, cultural acclimation, and navigating the U.S. job system.
Legal services for refugees working on immigration and employment status.
Resume and interview support.
"Bottom line, we need to quantify the Afghan's skills and experience in a way that is then visible for employers and easy to implement in a job role," explains Banuri. "I was so impressed with the caliber of people who served at the job skills workshop. We need more leaders from the larger business community to contribute to ongoing job placement, skills training, and fundraising."

Refugees Need Support for Education, Housing, Childcare, and Transportation

As they work to resettle in Utah, refugees often struggle to obtain basic living necessities, from personal items and household appliances to translation services and dependable transportation. In response, organizations like the UMCL are seeking emergency funds, donations, and services to ease the transition. Top priorities are:
Covering fees for driver's licenses. (Donate here.)
ESL Resources
Family Mentors
Obtaining internet access, cell phones, and laptops
Sourcing transport to and from workshops, interviews, classes, jobs, and religious activities
Childcare support
"My hope is we can get refugees integrated into the U.S. education and job system as soon as possible," says Reber. "They need ESL support, driver's licenses, basic household and personal items. It's one thing to be in a new country without a job or stable living situation; it's a whole other nightmare to be there and not speak the language."

Kisor points out a small but important contribution is to cover the cost of a driver's license. "It's a simple donation, but it's such an incredible benefit for refugees," she explains. "Not having a driver's license can be a huge obstacle for jobseekers in obtaining long-term and sustainable employment."

Another way to support refugees financially is through educational scholarships or stipends. "Many of these new arrivals want to take courses or go to school, but due to their legal status they can't apply," Banuri explains. "This is a critical moment to link refugees, especially young folks, with training and resources to expand their opportunities."

Readers can donate one-time and recurring amounts on the UMCL donation page.

Refugees May Be Struggling with Trauma and PTSD

With the ongoing humanitarian crises in Kabul, Utah activist and resettlement groups are working to provide health and wellness support for Afghans dealing with post-traumatic stress responses. Utahns can help in this effort by donating money and resources to:
Mental health workshops, counseling, and community outreach efforts
Free yoga and exercise classes
Covering the cost of medications and hygiene items
Childcare services
"Our next phase of work involves designing training modules for culturally responsive, trauma-informed care for community leaders and service providers," says Banuri. "This is a key piece in the refugee transition."

"At the end of the day, one of the most compassionate and humane things you can do is get involved and spend real time with people," says Wright. "Take the experience of revising resumes—for me, I felt like I had actually done something great with my time, but then I went and sat and ate lunch with them. I'm sitting across from these men in their 20s, 30s, 40s, and say, 'Are you married? Do you have kids?' Some were married, some had children who had made it to the U.S., but some had children and spouses who had been left behind in Afghanistan. Their home country is going through a crisis right now. You've got to rub shoulders with these people and see their hearts and what they're going through—that's how you get outraged enough to take action."

State Players Are in Place, But Time and Resources Are Limited
Banuri describes the predicament of Afghan refugees seeking government aid to find a home. "Many of these refugee families have an average size of 7-10 kids, and most have more," she explains. "Even if a family of eight gets adequately sized housing, they likely can't afford the rent or utilities. A minimum wage only covers a fraction of expenses, and they'll typically only have six months to a year of government funds to supplement. They're under enormous pressure to make a living. We need to ensure we're not adding problems with shelter and protection to an already vulnerable population."

The organizers also point out how new arrivals from Afghanistan inevitably add strain on resources for those already working to resettle in Utah. "The fall of Kabul meant every government agency went into emergency placement mode, announcing there were over 700 refugees coming into the U.S. who needed accommodations," Banuri explains. "But this wasn't taking into account the existing community that lives here. What are their conditions? How many of them are separated from their families? At that time, I met tons of people whose wife had gone for summer break and was stuck there. There was a couple who had to leave their infant child behind. We need additional help for these families. This is why we started doing legal clinics to help people file for those applications for their loved ones left behind."

Looking ahead to future events, organizers from Atomic and UMCL plan to regroup, follow up with attendees, and close the loop on connecting jobseekers with meaningful resources in the community. "I'm holding myself accountable to the community," says Banuri. "I want to ensure our efforts don't take them out of the main ecosystem of the way resettlement or government agencies work, but at the same time add value through private partnerships, donations, and relief efforts. It's an ongoing process and we're going where it's needed most."
The Wasatch Innovation Network urges business and community leaders to join the ongoing efforts to hire, donate, and provide services for Afghan refugee resettlement in Utah. Readers can donate one-time and recurring amounts on the UMCL donation page, or reach out to the IsoTalent recruiting team to arrange interviews with candidates.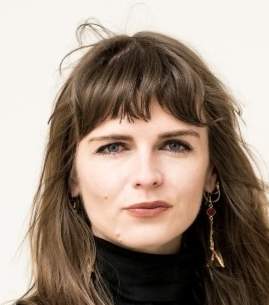 About the Author