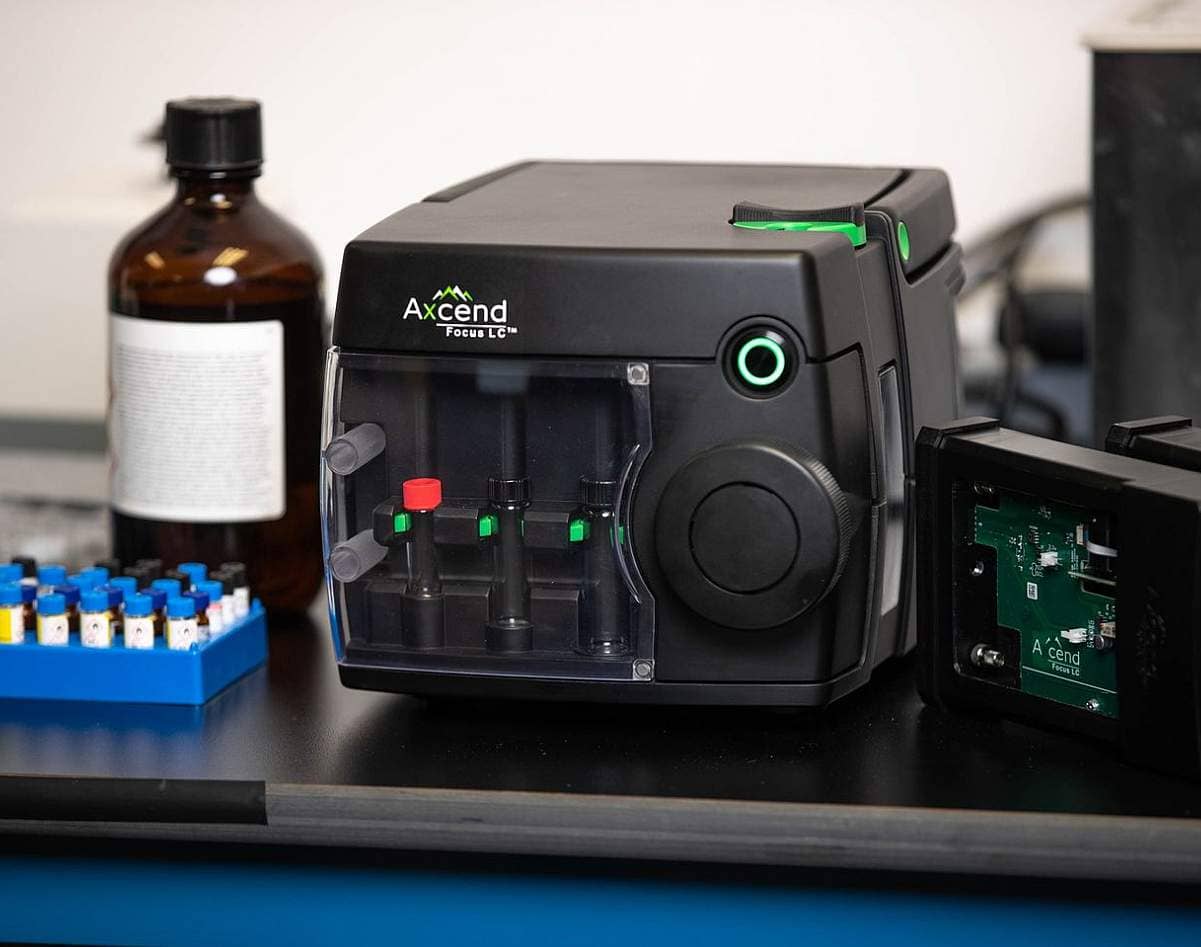 Axcend Disrupts A Stodgy Industry: Liquid Chromatography
In late 2017, Glen Mella met with Dr. Milton Lee, a recently retired BYU professor with four decades of experience teaching and applying chemistry both in the classroom and in the real world. While at BYU, Lee founded successfully spun out three tech companies from his lab, all with a focus on miniaturizing complex instruments and making them easier to use. The last company, Torion, produced a portable all-in-one gas chromatograph and mass spectrometer used in the military to detect nerve and chemical agents in the field. Lee sold Torion to PerkinElmer, a leading aggregator of scientific equipment headquartered in Massachusetts. In turn, PerkinElmer established a Torion research and development unit in American Fork to further develop and market the product.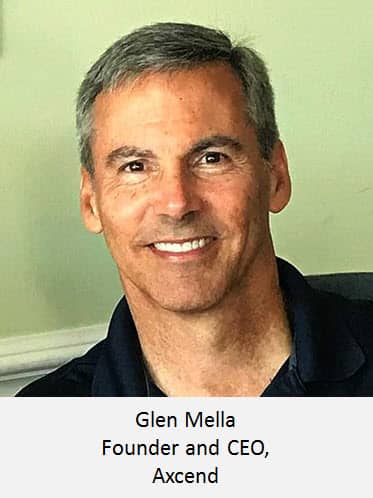 Lee had an idea for a fourth product, one focused on Liquid Chromatography, a chemical process used to separate substances into separate parts. He was looking for an experienced CEO to lead. He invited Glen Mella to join. Since 1993, Mella had been an executive or founder in several successful tech companies, including WordPerfect, TenFold, Found.com, TritonPCS, Control4, and Cypher.
In early 2018, Lee and Mella combined talents and founded Axcend. Their mission: to disrupt and reinvent a $5 billion-plus market of High-Performance Liquid Chromatography (HPLC) instruments, then dominated by a small number of multi-billion dollar competitors.
The company has raised $8 million in seed funding from angel investors, including Brandon Fugal, Chris Lee, Brent Knudsen, Lonnie Smith, Curtis Hill, Lon Henderson, and others; and is seeing revenue growth of over 300% from last year.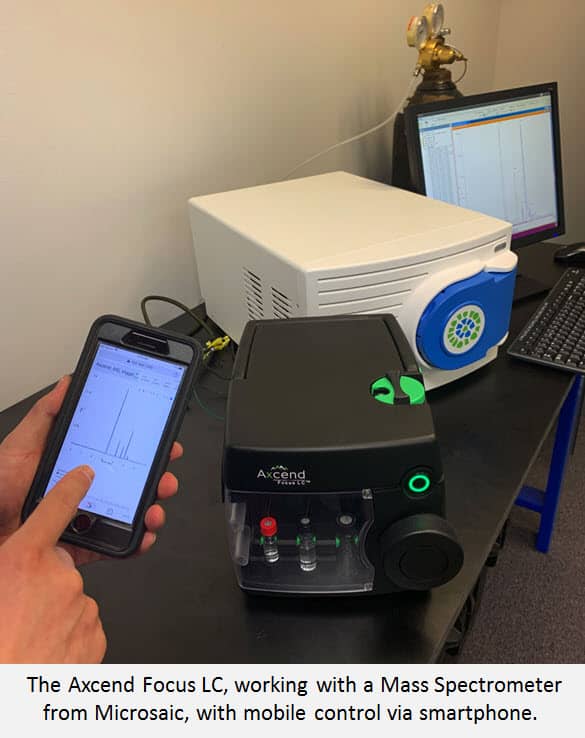 Based in Provo, Axcend's current team of 22 employees have developed the Axcend Focus LC®—a compact HPLC instrument used to precisely analyze samples of virtually any mixture: manufactured products, food and beverages, petroleum products, agricultural products, and pharmaceuticals. The differentiating advantage of Axcend is its ability to be used anywhere, require much less expensive solvents than competitive instruments, and produce a tiny fraction of the disposable waste that others create.
The product is also compact and portable. It's the size of a toaster, weighs only 18 pounds, and can run continuously for 10 hours via a rechargeable battery, which allows it to be applied in a wide range of field applications unavailable to larger, more unwieldy instruments. "It delivers the same results as the leading benchtop systems at a fraction of the cost, with a much smaller environmental cost, and with a much smaller footprint," says Mella.
Pharmaceutical companies are implementing the Axcend Focus LC, using it inside the fume hoods of their chemistry labs for online reaction monitoring, "allowing them to conduct their experiments and obtain data in less time and at a fraction of the cost." Axcend is also demonstrating the advantages of its technology in agriculture, aviation fuel, offshore oil exploration, law enforcement, and other industries where existing liquid chromatography instruments are impractical to use.
One key application will be assisting in the war on opioids by providing immediate, accurate screening for drugs of abuse in treatment clinics. "Most facilities don't have in-house labs and are required to send drug screening samples out for analysis, which can take days or weeks to get results. Providing immediate feedback assists care providers in diagnosing and treating addiction patients," Mella emphasizes.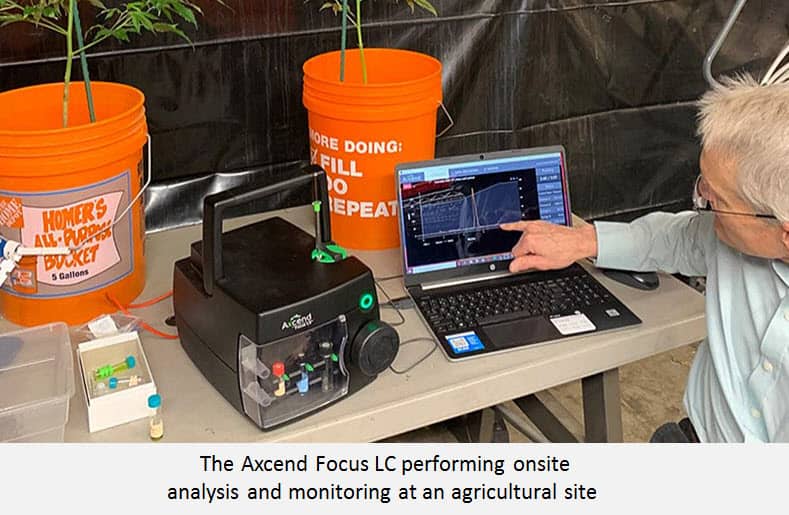 Mella says the costs of running the Axcend Focus LC are significantly lower than traditional instruments, "whose solvent use and waste disposal costs alone can exceed $20K a year. In contrast, Axcend's annual operating costs are less than $1,000 dollars per instrument."
He says the Focus LC was designed to be easy to use and can be operated by non-scientists with minimal training. "We've lowered the technical bar to operate an HPLC and get world-class chromatography results." Mella claims Axcend has multiple patents on the instrument which they've filed in major markets throughout the world.
"Chromatography manufacturers today make high-quality instruments, but they've been slow to innovate in the world of micro-flow systems for this type of research. Axcend hopes to disrupt this industry with state-of-the-art, Utah-developed technology that introduces new applications and use-cases, dramatically reduces costs, and delivers needed data accurately and quickly," says Mella. "In a world increasingly demanding earth-friendly, sustainable products, we think we're well-poised for the road ahead."
Full Disclosure: Glen Mella, featured in this article, is a TechBuzz Advisory Board member.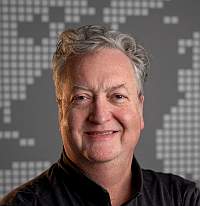 About the Author