Bacon Raises $3.5 Million Series A
Bacon announced today it has raised a $3.5 million Series A led by Ed Baker, former VP of Growth at Uber. Assure Syndicates of Salt Lake City, and Hall Venture Partners of Provo also participated in the raise. Ed Baker will join Bacon as an advisor. Baker has previously invested in several startups, including Line, Zwift, Whoop, Crimson Education, GoPeer, and Playbook. Before his four year stint as VP of Growth at Uber, Baker worked for two years at Facebook as Head of International Growth, an intense period of user adoption for the tech titan.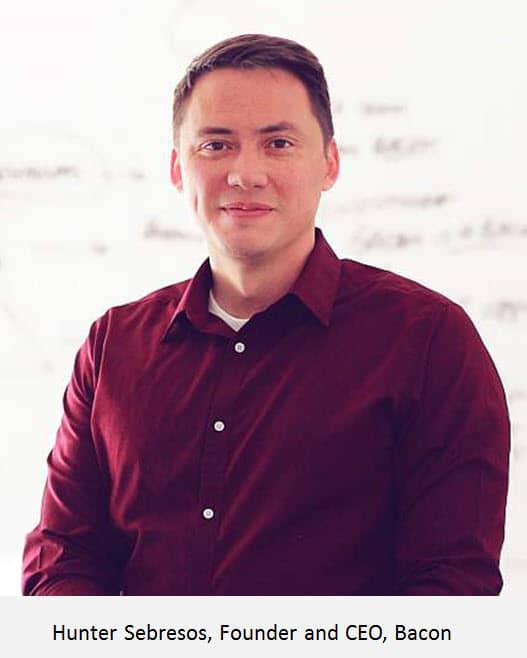 "Bacon's marketplace of on-demand work opportunities is a unique take on gig work and one I'm excited to support," says Baker. "As demand for flexible work opportunities continues to grow, employers and workers alike are turning to the gig economy for innovative solutions that I'm confident Bacon can deliver."
Bacon's headquarters is located in a qualified economic opportunity zone in Provo, affording its investors a number of benefits. This raise will help Bacon expand its offering into additional geographical markets in order to continue its growth and expansion throughout the nation.
In early 2018 the company raised a $1 million seed round in 2018 with Hall Labs in Provo. Four months later, the company launched its main product, the Bacon app that instantly connects established companies, especially warehouse, events, catering, construction, manufacturing, and fulfillment, to pre-qualified, on-demand workers that can work variable shifts, like a single shift, a week, or a month. "We're all about flexibility and openness in the marketplace," says Bacon CEO, Hunter Sebresos. "Companies that need an on demand workforce come to us and can staff up or down on short notice. Flexibility is key to our platform."
The Bacon app is similar to Uber, Airbnb, and similar marketplace apps. Users download the app, set up a profile, and then perform a search. In the case of Bacon, the search is for dozens, if not hundreds of nearby jobs or shifts. Users can filter the search by job type, company, location, wage, and other items. When they see a shift they like, they simply apply to the shift by pushing a button. They are then notified when the client accepts the application. The app handles all related processes, including getting paid. It uses Stripe and other payment processors for that purpose.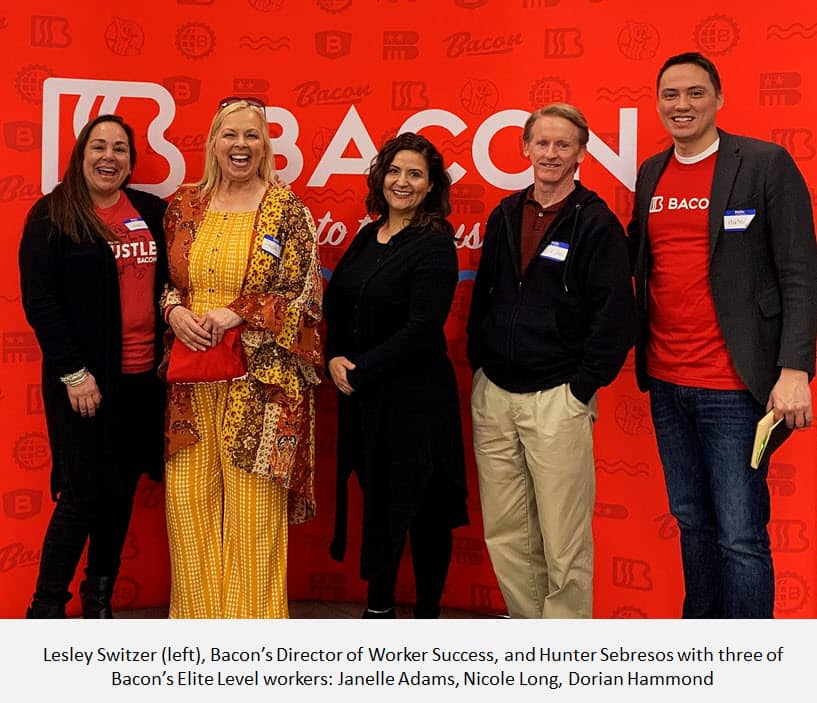 The $3.5 million Series A comes at a time when the national unemployment rate stands at 5.7 million and is fluctuating everyday as the nation's recovery from the pandemic is uneven and unpredictable. In 2020 80% of major U.S. companies reported plans to switch to freelance labor. Currently, 3 out of 4 gig workers report that technology makes it easier to find work. The gig economy has proven to be an industry with tremendous staying power and growth potential for investors. The behavior of workers has been altered by COVID19 and continues to evolve.
Bacon sees an opportunity in this turbulent time for both workers and employers. It plans to use the funds to expand into additional geographic areas across the nation to build upon its current foundation of Utah and Texas, and more recently, Idaho, Virginia, Indiana, Wisconsin, and the Chicago, Detroit and Las Vegas metropolitan areas.
In 2020, Bacon's second year of business, the company witnessed a 500 percent increase in sales. Since January 2019, Bacon has added over 85,000 gig worker accounts and over 450 businesses. Bacon has 25 employees.
Since COVID-19, companies and workers have had a change of mindset in terms of work," said Sebresos. "Companies are now more willing to look at new ways of solving their staffing needs. Similarly, workers are now thinking of things that used to be considered a side hustle, as now, well, their primary hustle. Many workers don't find their previous jobs to be as reliable as they used to be. So being able to use a platform where they can kind of pick and choose their work and have a bit more control over their work schedule is something that a lot more people are turning to."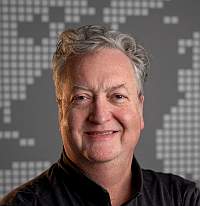 About the Author