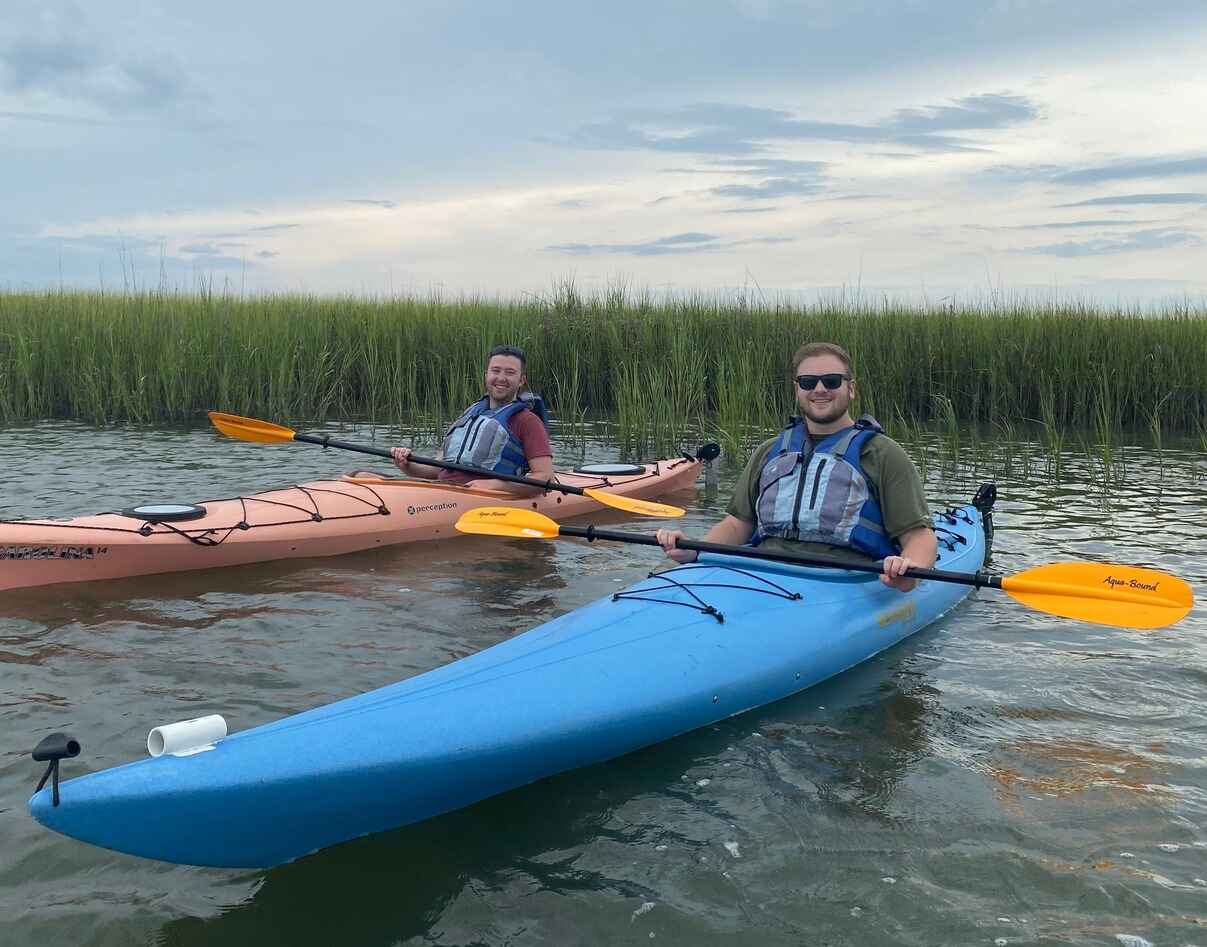 Beanstalk Launches Life Experience Platform—Sharing Travel, Adventure, and Connection
Beanstalk LLC, a father-son startup headquartered in Salt Lake City, has announced the launch of its Beanstalk life experience platform that is designed to enrich the lives of its users by bringing individuals, communities and businesses together in positive ways.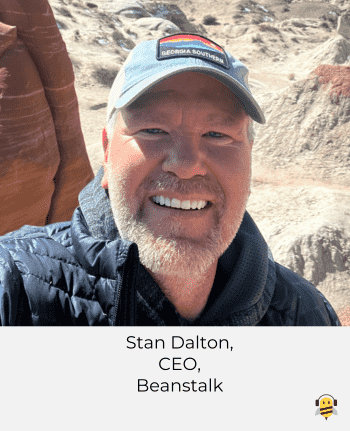 The inspiration for Beanstalk happened three years ago when Stan Dalton and his son Stanley observed many negative aspects and harmful effects of social media, especially on youth. "I thought to myself, there has to be a better way where people can interact and build communities in a positive way," said Stan. Together, they came up with a different approach to a social media platform and started building Beanstalk.
"We built Beanstalk as a life experience platform that basically allows people to live their best life better," Stan told TechBuzz. "It allows them to go out and to interact with experiences in life, do things they like to do, or create communities around their hobbies or around people that have similar interests, but to do it in a more organized way."
Stanley shared with TechBuzz additional insights about the differences of Beanstalk to other social media platforms:
"People post the best moments and the best highlights of their lives on current social media platforms, but not their true authentic lives. They're only going to post when they're in Cancun, or are attending a bachelorette party, or when they're trying the newest restaurant in Salt Lake. But the thing is, it has created a false reality and generates comparisons with people... 'I'm not living up to what my cousin's doing, because he's in Bali, and he's a great photographer... it makes me feel less valued, even though I have an incredible amount of value in the local things that I do,'" said Stanley.
The app is free to participants for sharing their "bucket list" experiences while also learning from and sharing in the experiences of others. Businesses and influencers can sponsor content in the categories they support and can advertise in non-intrusive ways the availability of related tours, tickets, menu items, and opportunities.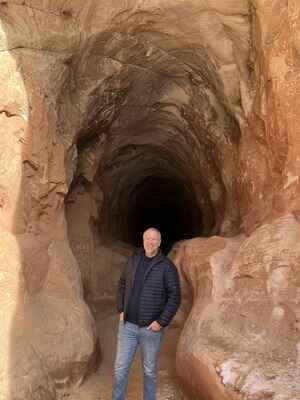 Stan elaborated on Beanstalk's sharing functionality: "As people interact with the app and add their own experiences, it adds to Beanstalk's database of experiences. For example, someone stumbles upon otherworldly Belly of the Dragon outside Kanab, and they put it in and make it available to the public, all Beanstalk users can now see that unique experience and it becomes part of the database. We'll continue to build thousands of experiences across the world as people continue to interact with the app and put their own unique experiences in it.
The app is also useful in locating hidden culinary gems that often get overlooked, much to the regret of discerning adventurous travelers who would otherwise eagerly visit them if they knew of their existence.
"Every time we go on vacation, I'm basically in charge of the food; if it were up to my dad, we'd be going to Applebee's and Chili's all the time because it is quick and easy, instead of trying local restaurants," said Stanley. "One of the hardest things about finding local restaurants is that you have to scour 35 mom blogs trying to figure out what the general consensus is of the best restaurants in Laramie, Wyoming. Beanstalk consolidates this information. Instead of taking hours to come up with an itinerary, it takes just minutes to find Utah gems like Ray's Tavern in Green River, The Burger Bar in Roy, or Veyo Pies in Veyo."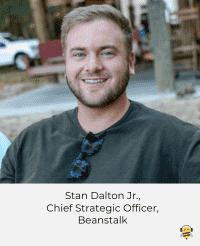 Beanstalk participants can also provide star ratings, provide the cost of experiences, and submit reviews of the experiences they've had. These users maintain full control of their content and data. Participants are presented only with offers and background in the categories they're interested in or that align with their desires, locations, and upcoming plans.
By the end of this year, participants will also have the option to enroll their information and choices with Beanstalk's sister company, Life Enhancement Media. This option allow allowing them to fine-tune opportunity content more fully to their choices manage and monetize the permissions for users as compensation for allowing their personal information to be shared. Businesses, experience providers and influencers have expressed excitement about the opportunities they are gaining and anticipating from the Beanstalk platform so far.
Kristina Cannon, Marketing Manager for Tuacahn Center for the Arts in Ivins, Utah said this about the app, "The onboarding process with Beanstalk was a breeze! Stan and Stanley were so informative and really cared about the Tuacahn brand and how it could be represented through Beanstalk. I was very impressed with the ability to edit your own profile and how consumer-friendly the app is. Beanstalk is truly going to help Tuacahn reach many more potential theatre goers who can enjoy all we have to offer while they're in the Southern Utah area."
"At its core, Beanstalk exists to encourage users to experience their lives more deeply, and to see the value of supporting one another through positive online interactions," said Stan. "In all, Beanstalk's paradigm is the return of personal choice and personal information's power to the individual, for the enrichment of all."
Beanstalk is now available on the Apple App and Google Play stores. Over 200,000 experiences are now available through the app, with more added daily. Beanstalk plans to finalize its initial Life Experience product over the next few months and formalize partnerships in preparation to expand at scale during the remainder of 2023 and beyond.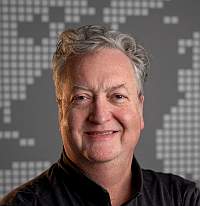 About the Author