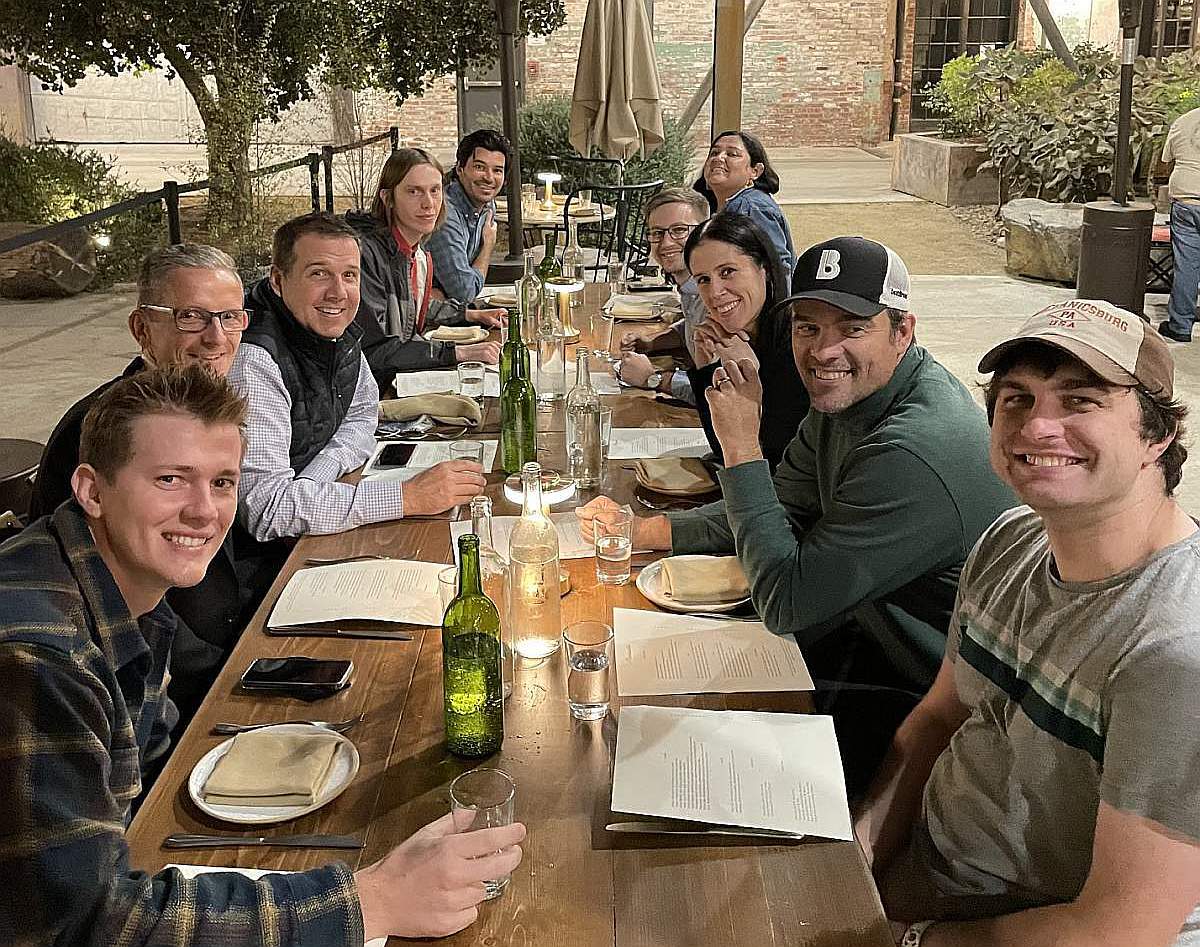 beatBread raises $34 Million Seed Round; Helps artists access capital
BeatBread is a pioneering music funding platform enabling artists to access growth capital, especially emerging artists, who might be less interested in paying the high legal costs associated with signing with a label. The company helps artists gain control of their careers and ownership of their music.
Earlier this month the St. George-based startup announced it has raised a $34 million seed round led by the Fintech-focused VC, Deciens Capital (San Francisco). The round was joined by existing and new investors, including Afore Capital (San Francisco), Angel Ventures (Mexico City), IAG Capital Partners (Charleston, SC), Mucker Capital (Santa Monica), Pandeavor Ventures (New York), Octane Lending CEO Jason Guss (New York), Pier Capital (Stamford, CT), and Westrie Capital (San Francisco).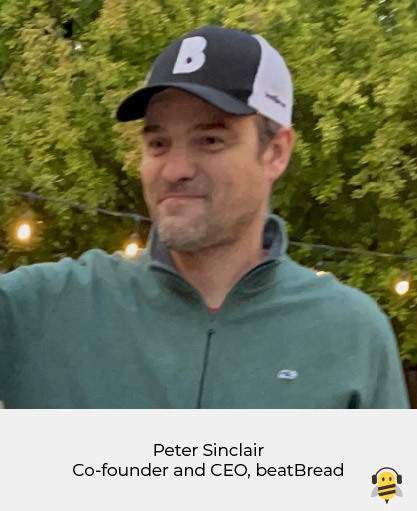 "We are excited to team up with Deciens and other experienced investors to continue to grow and offer more access to flexible capital to more artists," said beatBread CEO Peter Sinclair. "This investment will allow us to expand our feature set and will extend the already large capital pool in beatBread's invite-only Investor Network. In the legacy music industry, artists were forced to sacrifice control of their career and their masters to access growth capital. Our mission is to enable artists to access capital on their own terms."
Ishan Sachdev, partner at Deciens, noted, "beatBread's next-generation, data-driven platform presents tremendous commercial opportunity because it provides fast, customizable, and transparent funding choices to artists. We look forward to partnering with Co-Founders Peter Sinclair, John Haller, and the impressive beatBread team as the company continues to accelerate and serve its rapidly expanding client list."
Since its launch in November 2020, beatBread has made more than 300 advances to artists and labels across multiple genres, six continents, and a broad range of career stages. Advances offered through beatBread range from as little as $1,000 to as much as $2 million per artist. Artists receive funding in exchange for a limited share of existing catalog revenues, with options also available for advances against unreleased music. beatBread's funding platform leverages its proprietary chordCashAI technology, and millions of dollars from beatBread's Investor Network and institutional funds to provide advances that let artists control their advance terms, marketing and distribution partners, and maintain ownership of their underlying IP. beatBread also offers the chordCashAI platform and a full white label solution to many of the world's leading independent labels and distributors, including UnitedMasters, Symphonic, and Too Lost.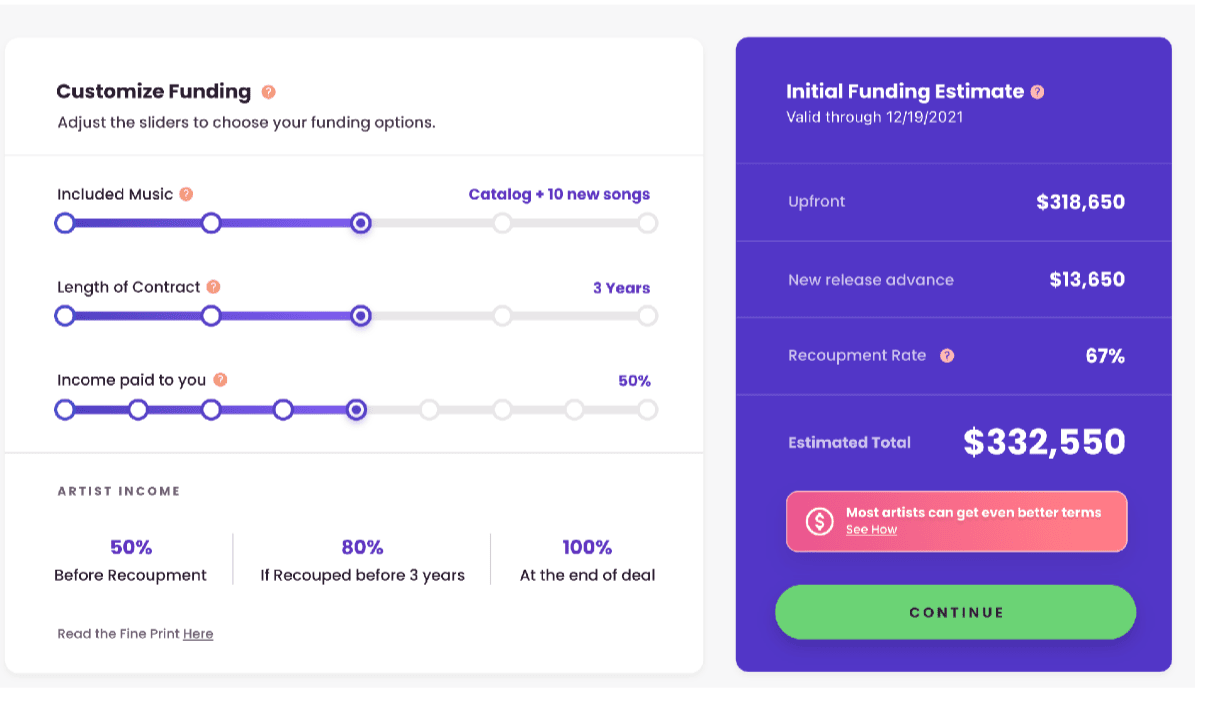 "By applying APIs to numerous data sources, we've made the user experience for artists easy and intuitive," says Sinclair. "We've done the work to understand how distribution reports work. These are the monthly reports from Amazon, Spotify, Apple, and the like, that an artist's income comes from. We know how to machine read those reports. An artist comes to our site, types in basic contact information and selects which distributor they are working with. They are then presented with their own tracks, including the top tracks that have been recently streaming over the past several weeks across several platforms. The artist receives an email from Beatbread with a link to the Beatbread site where the artist chooses their own deal terms from a pull down menu."
Beatbread finetunes and updates the initial offer after about one day, once its platform has machine read self-reported data from the artist. "Usually our initial offer is very close. Sometimes it goes down a little bit and occasionally it goes up. After that we send the artist a document that they sign electronically. We then sync up with the distributor so that we are in the flow of funds. And that's how we get paid."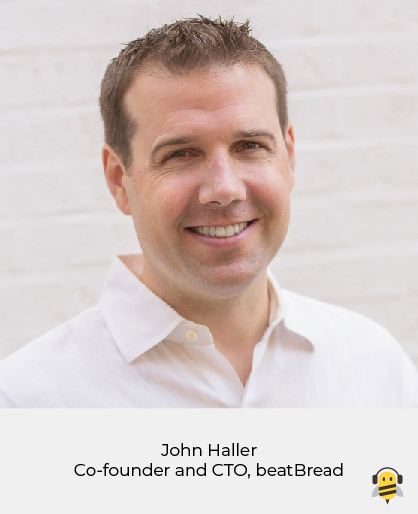 All advances to artists are repaid from a share of an artist's streaming and airplay revenues over a period of the artist's choosing. Advance agreements leave touring, publishing, synch, and merchandise revenue streams untouched, and do not place any restrictions around how funds are used, thus leaving the choice of marketing and distribution partner in the artist's own hands.
Beatbread currently has 16 employees spread across LA, Texas, Florida, New York, and St. George, Utah, at the Atwood Innovation Plaza on Dixie State University's campus–the company's current headquarters.
St. George is home to John Haller (Co-Founder, CTO) who runs the engineering team that has developed the company's chordCashAI platform, allowing it to have the flexibility of handling smaller deals and turning them around quickly. The "Tech Team" located at the Atwood Innovation Plaza in St George, Utah is comprised of Mike Hill, Izaic Blazzard, Seth Ringger, Patrick Lyden, Jodi Porter and soon to be Dixie State Intern Anna Barfuss, pictured below.
"We're doing deals that labels can never do," says Haller. "In a typical label deal the attorney fee is between $20,000 and $50,000, right? So labels don't typically do deals under $200,000. Our bread and butter deals are like $5,000. We have standard contracts. We don't sit around and debate what they're worth. We let the algorithm handle all the pricing. We make sure we're making good bets. Basically, we've gotten our diligence on a deal down to five to ten minutes, instead of several hours or even days that are typical in this industry."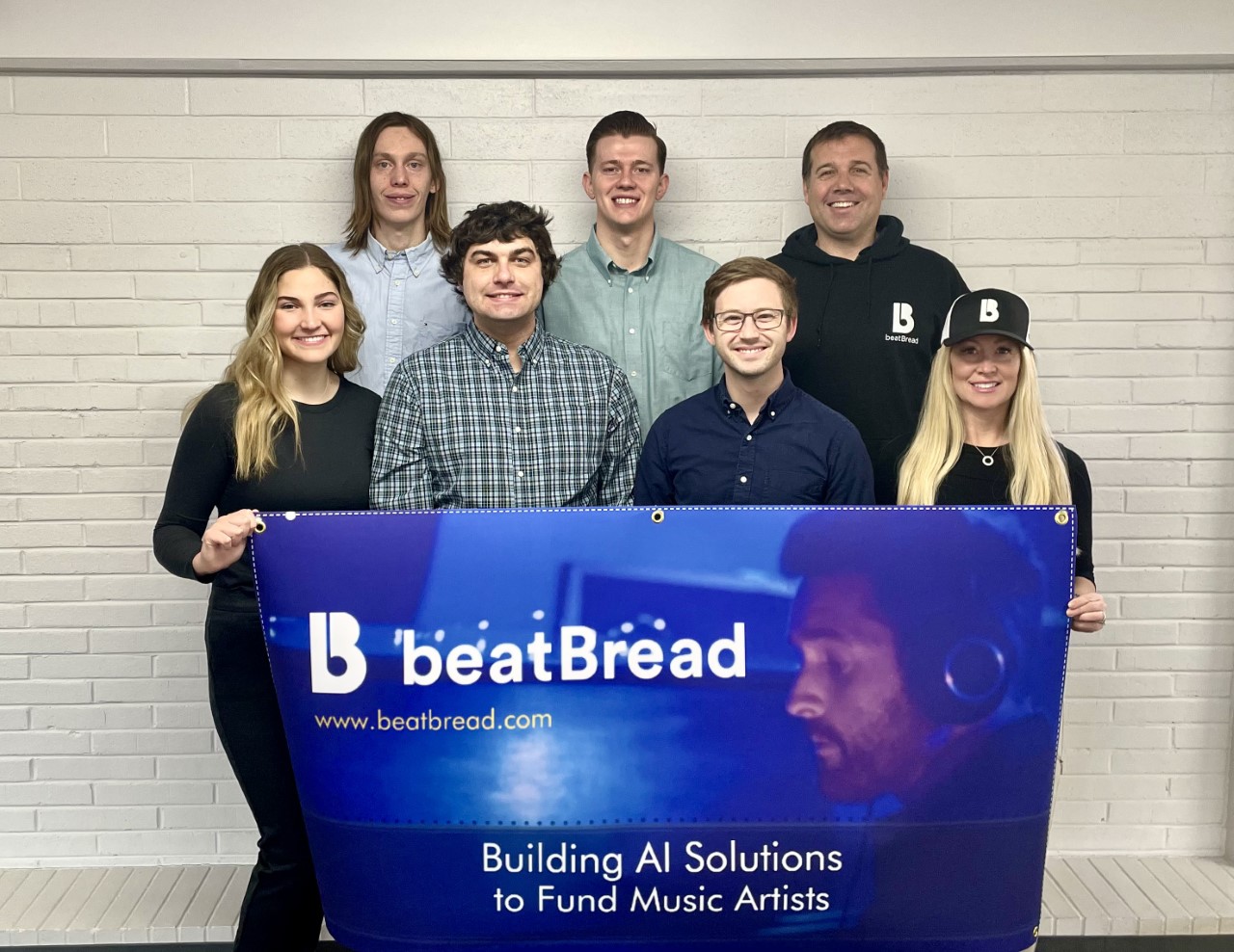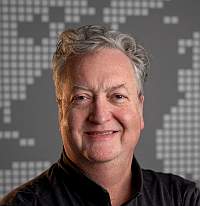 About the Author