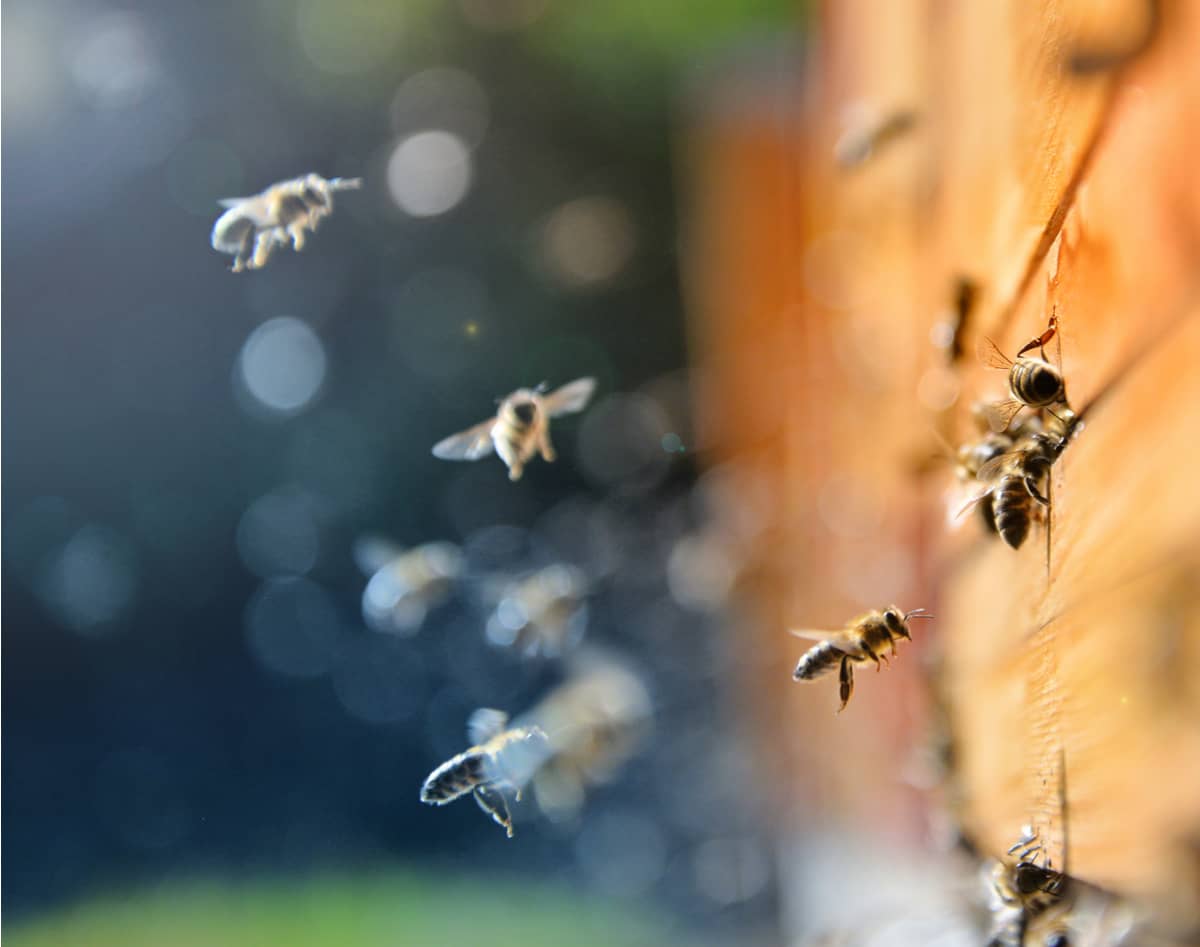 Buzzworthy - August 26, 2022
BioHive Update: One Utah Health Collaborative and Networking Event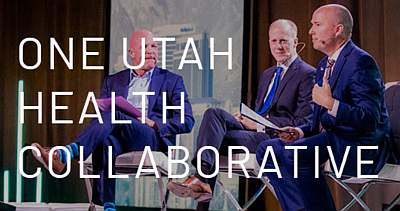 Gov. Spencer Cox introduced a healthcare initiative on June 28, 2022 called the "One Utah Health Collaborative." This week the Executive Committee of the BioUtah Board of Directors has issued a call to all Utah-based life sciences companies to consider participation in the Collaborative as it is relevant to the life sciences industry but it affects all employers in every sector.
Interested parties may participate in this initiative by doing any of the following:
Sign the statewide pledge prior to September 6.
A worksheet provided by the Collaborative provides ways in which a company can approach their participation through the Pledge. Then submit an activity plan using this form.
Join Gov. Cox on September 6 at 10:00 AM for a signing event at the Utah State Capitol. This event was previously scheduled for July 15 and was moved to September 6, 2022.
Participate in various roundtable meetings sponsored by the Collaboartive in the coming year.
Support the Collaborative financially. The Collaborative will be seeking $2.3M in funding from the private sector each year. However, no financial commitment is required to participate.
In addition, BioHive is hosting a networking event at Slackwater Pizza (648 S. 500 W, SLC) on September 1, 2022 from 4:30-6:30pm. If interested, register before August 28, 2022 on the BioHive website.
MX Report: 40% of Consumers Believe Current Financial Situation has Changed for the Worse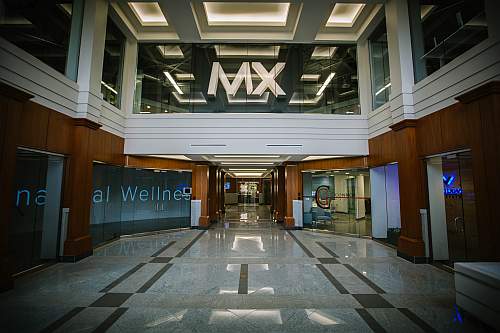 On August 23, 2022, MX (Lehi) released a report on money habits and behaviors among Gen Z and other generations. Findings show that consumers are less confident in their financial futures due to rising costs—with 50% of respondents saying that thinking about money makes them anxious and 47% agreeing that money is their primary source of stress. Across generations, Gen Z may be most optimistic in the face of these economic challenges, while the majority of Baby Boomers are less confident.
"With so many people worried about their financial futures, it's an opportune time for financial institutions and fintechs to step up and assist in ways that only they can," said Shayli Lones, Vice President of Go to Market at MX. "We see Open Finance as the key driver to connecting the dots for consumers by enabling seamless account aggregation and a more complete picture of a consumer's finances so that they can better reach their financial goals. MX can help financial providers deliver the seamless connectivity and enhanced data that consumers need to become financially strong."
Key findings from the report include:
Unprepared for Unexpected Expenses: Only 40% of respondents are confident they can cover any unexpected expenses.
Retirement Confidence is Low: Only 38% of respondents are confident they will be able to retire comfortably. Additionally, 37% say they do not have retirement savings.
Trust in Financial Providers: A full 67% trust their financial providers to protect them from fraud and other security risks. However, 26% of respondents have been victims of fraudulent transactions on a financial account in the past two years.
Unrecognized Transactions are Frequent: When asked if they have seen a transaction on their financial accounts that they didn't recognize at first glance in the past two years, 27% of respondents said it happens sometimes or more frequently. This rises to 40% among Gen Z respondents.
Gen Z Less Likely to Use Credit: Less than half of Gen Z respondents have a credit card (49%) — the only generation to drop below a majority. When asked what payment method they prefer when shopping online, debit cards are preferred 2:1 over credit cards (50% vs. 22%).
Account Aggregation Still Needs Work: Nearly 1 in 10 respondents (8%) said no when asked if connecting an app to a financial account went smoothly the first time they attempted it. Forty-five percent of those who have been disconnected also say that their connected financial accounts and money-related apps regularly get disconnected.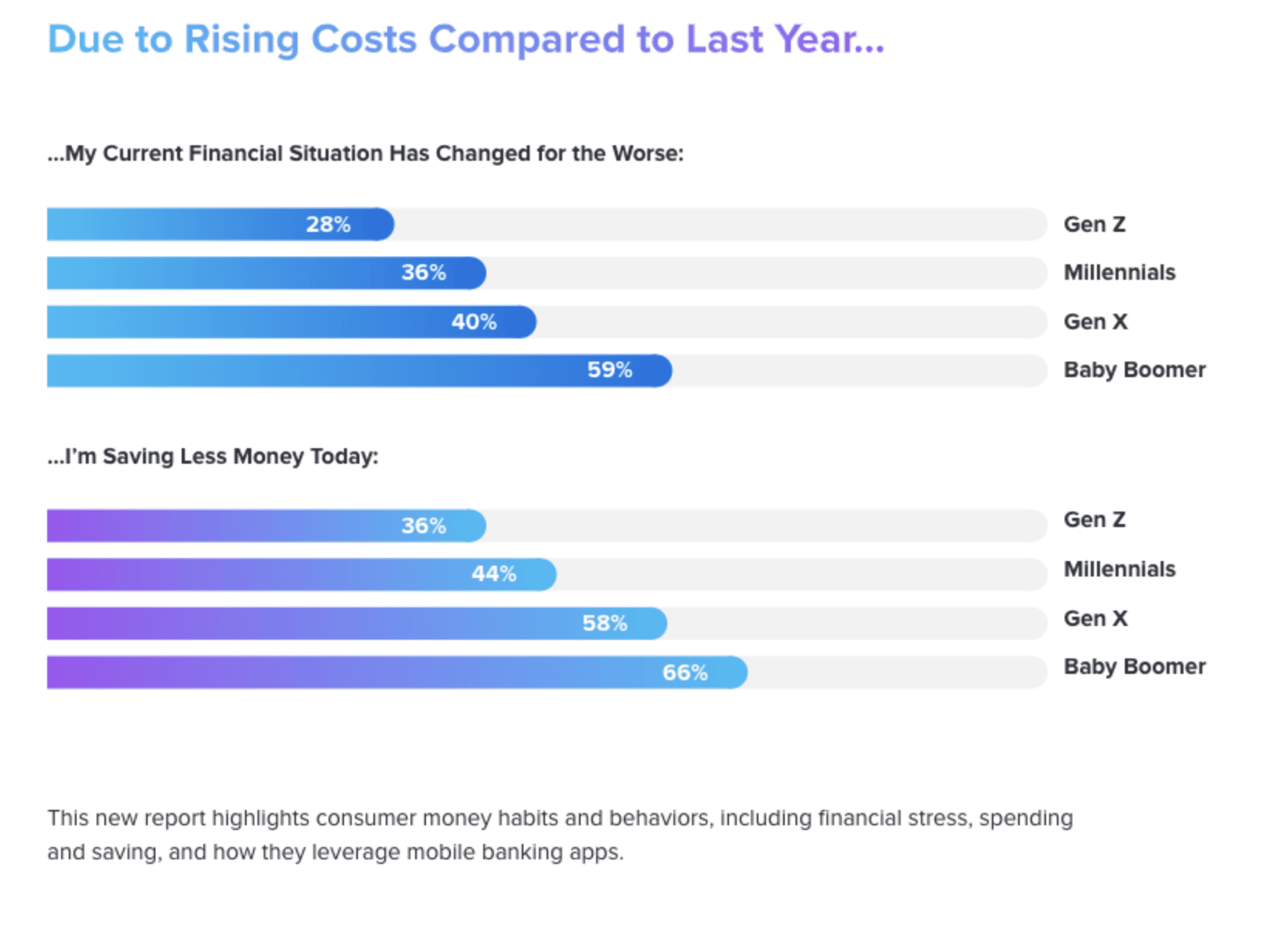 The report was based on a survey of 1,000 American adults that was conducted by MX in June 2022. Results included responses across each generation, with 25% of respondents identifying as Baby Boomers, 21% as Gen X, 21% as Millennials, and 33% as Gen Z. The respondents were evenly split between male (49%) and female (51%).
The full report gives detailed insights into financial stress, spending and saving habits, and how consumers leverage mobile banking apps. It also shows a growing opportunity to build trust through the right proactive support, safeguarding personal data, and providing context to transaction data.
Scorpion Announces New Episodes of "Locally Grown" Podcast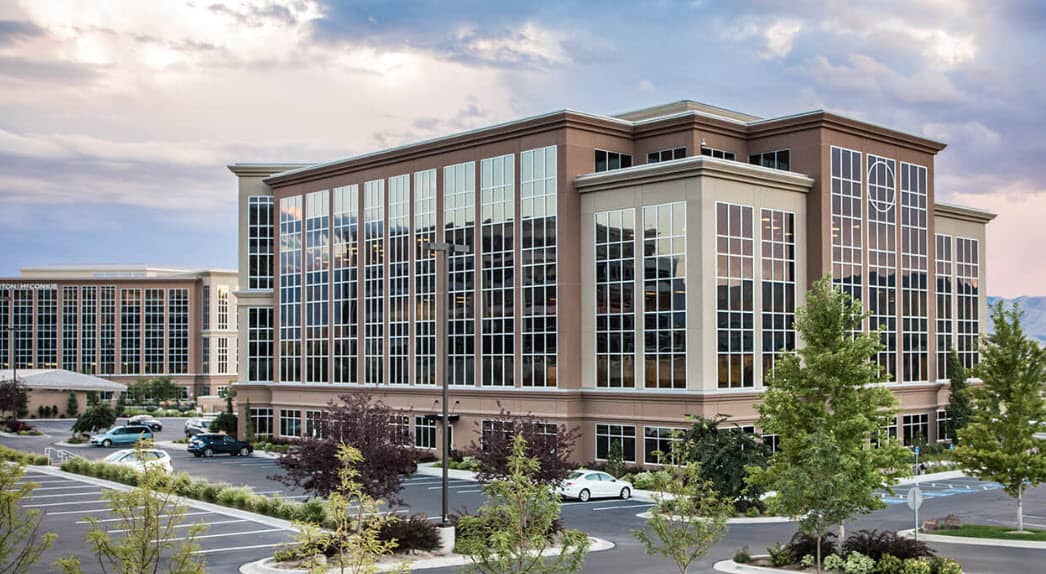 Scorpion (Lehi, Utah) announced on August 25 its upcoming release of ten new "Locally Grown" podcast episodes. The podcast series is hosted by Joe Martin, Scorpion's VP of content marketing and Andrew Adams, Scorpion's senior manager of content strategy. It is a podcast for small business owners seeking to understand how marketing and technology can help their business grow.
This installment of ten new episodes will provide insights on storefront marketing, traditional marketing, SEO, social media, growth hacking and more. Additionally, the hosts will take on compelling current issues such as how to overcome inflation and thriving in economic downturns.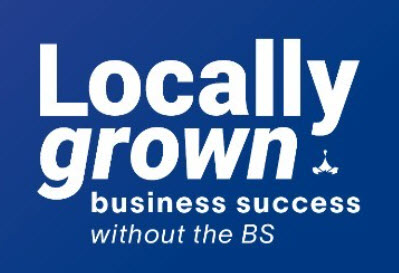 "The goal of 'Locally Grown' is to provide useful information for our customers, and other local businesses looking to learn tips and tricks on digital marketing and running a small business," says Joe Martin. "With the waves of new industry tools, current events and growing competition, it's more important than ever for small businesses to capitalize on new strategies and opportunities. 'Locally Grown' is part of Scorpion's commitment to deliver new avenues of support to small businesses."
SimpleNexus to Power User-Friendly Mobile Homebuying Experience for Approved Mortgage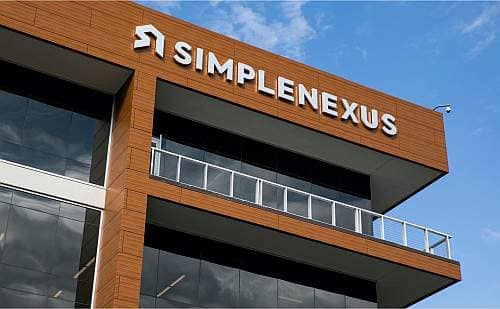 SimpleNexus, an Lehi, Utah-based real estate software company that was acquired last November for $1.2 billion by nCino, announced on August 25, 2022 that Approved Mortgage has selected SimpleNexus as its point-of-sale (POS) solution. The Indiana-based lender will use SimpleNexus' mobile-first feature set to enhance its services to clients and real estate professionals while streamlining its internal processes.
Thirty years in operation, Approved Mortgage is central Indiana's oldest and largest locally owned mortgage bank, with over $6.5 billion in loans funded to date. Approved Mortgage offers a variety of residential, business and commercial mortgage loans from its four branches. Along with conventional mortgages, Approved Mortgage's line of residential loan products includes FHA, VA, USDA, jumbo and specialty loans, allowing the lender to meet the diverse needs of its client base. To remain competitive in a growing market of young, tech-savvy consumers, Approved Mortgage adopted SimpleNexus' comprehensive platform to build a fully-integrated mobile homebuying experience.
"At Approved Mortgage, we understand that technology is constantly and rapidly evolving. The way lending is done today will likely look very different a decade from now," said Renato Lima, sales manager at Approved Mortgage. "Since consumers today have instant access to a world of information using their mobile phones, SimpleNexus' mobile capabilities were a big factor in why we chose to adopt the technology."
SimpleNexus creates a streamlined experience for lenders and borrowers by enabling the completion of a loan application from any device, including secure document uploads, real-time loan status updates, live loan officer support and more. Approved Mortgage clients and their real estate agents will now get instant access to all of SimpleNexus' innovative features within a single sign-on mobile app, giving them the freedom to complete the entire homebuying process with enhanced collaboration and convenience.
"Before implementing SimpleNexus, Approved Mortgage relied on a non-mortgage-specific POS to capture loan application data. As a result, it was missing out on many of the industry-leading mobile innovations
Domo Appoints Wendy Steinle as CMO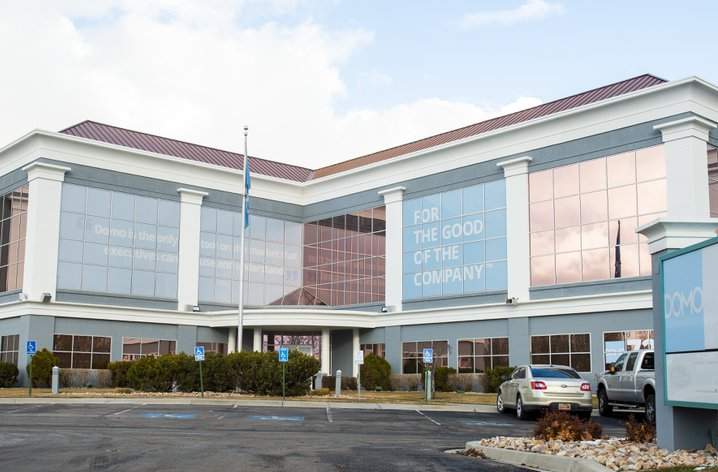 This week Domo announced that Wendy Steinle will join the company as chief marketing officer (CMO).
Steinle brings exceptional executive leadership in business-to-business tech marketing to Domo. She spent more than six years at Adobe where she led new cross-functional go-to-market (GTM) strategy and enablement initiatives that played a significant role in helping Adobe's Digital Experience business grow from $1.6B to more than $3B in just three years. In addition, she led joint marketing efforts in the Adobe and Microsoft partnership, and led the company's customer success and engagement platform, Experience League.
"I've seen Wendy's work firsthand and am excited by the breadth and depth of the experience she brings across all aspects of global marketing and executive leadership," said John Mellor, Domo CEO. "She is incredibly smart and customer-driven and, as importantly, she is a human-centric leader who will support our goal of creating a culture where the best talent thrives."
In addition to her leadership roles in Adobe marketing, Steinle was the Site Leader in Utah, engaging more than 1,400 employees in opportunities that embodied company culture, encouraging a growth mindset and enriching the local community. She was also a founding member of the Adobe & Women Leadership Council.
Most recently, she served as CMO for Degreed where she re-factored the Degreed marketing team for a new area of strategic and organizational clarity, sales and marketing alignment, data-driven operations, and a full-customer journey approach spanning from brand to demand and customer marketing.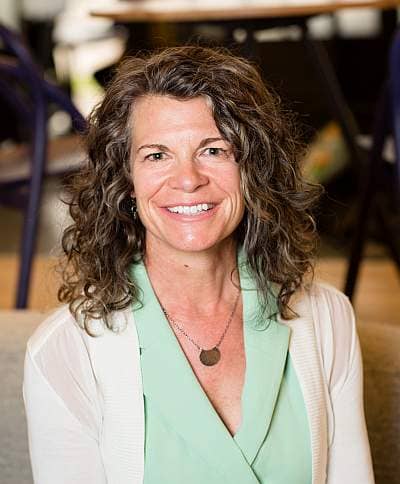 Steinle also served as vice president and group strategy director for MRM, a business-to-business (B2B) marketing firm where she was responsible for the agency's largest client, Verizon. In that role, she led the agency's strategy for Verizon in areas such as B2B brand development and advertising, sales enablement, web and digital marketing, and positioning and messaging for multiple Verizon business units.
"Domo represents a perfect trifecta of opportunity. It has an extremely passionate customer base, differentiated business-critical technology, and a vibrant culture powered by dedicated employees who love doing what's right for customers," said Steinle. "The need for better, more informed decision making and action continues to accelerate. I'm looking forward to bringing my experience to the Domo team and helping customers of all sizes drive exponential impact by realizing the full value that data and Domo can deliver to their business."
Entrata Hires Scott Allan as SVP of Sales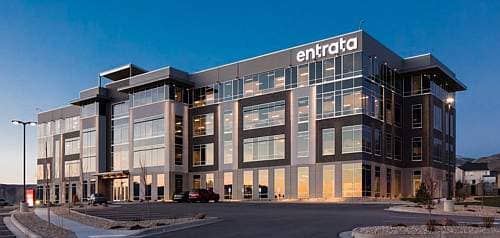 Entrata (Lehi) recently announced it has hired Scott Allan as Senior Vice President of Sales. Scott joins the company with decades of sales experience in the property technology industry and will play a key role in fueling Entrata's customer growth as the company continues its focus on domestic and international expansion.
"This has been a milestone year for Entrata and we're very excited to have Scott and his expertise join our expanding leadership team," says Entrata CEO, Adam Edmunds. "With his vast experience, Scott understands the industry inside and out, bringing an invaluable perspective to our sales function. He joins the team at an exciting period in our company's journey, and his expertise will help propel us to the next stage of growth as we work to further globalize our platform."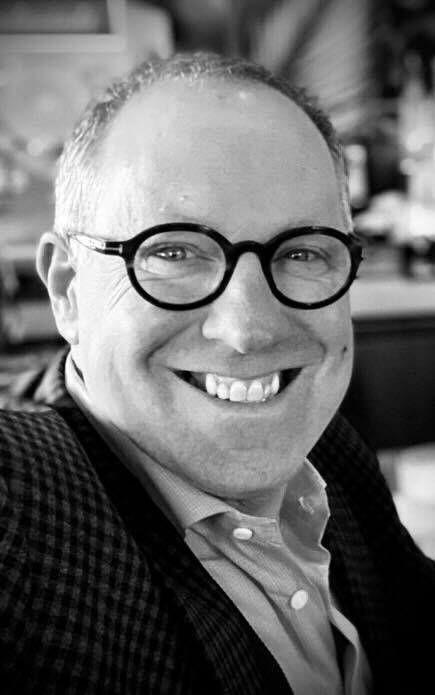 An industry veteran, Allan previously held marketing and sales leadership positions at several of the property technology industry's largest companies including RealPage, Yardi and G5. He most recently served as the Chief Growth Officer of REPLI, where he oversaw the company's sales and marketing departments, growth strategy and go-to-market product launches.
"Entrata is a true innovator in the multifamily housing industry—bringing an innovative, and much needed platform solution to millions of renters and property managers across North America," says Allan. "They have built an impressive customer base, and I couldn't be happier to bring my market expertise, growth strategy knowledge and sales experience to the team. I'm looking forward to helping drive the global expansion of Entrata's customer network."
Allan's appointment is the latest leadership hire in Entrata's heavy investment in personnel over the past year, including notable growth in its C-Suite. After announcing its first international expansion with a move into Canada earlier this spring, the company is on track to continue the globalization of its exclusive single-login, open-access property management platform.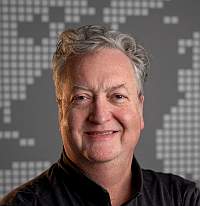 About the Author