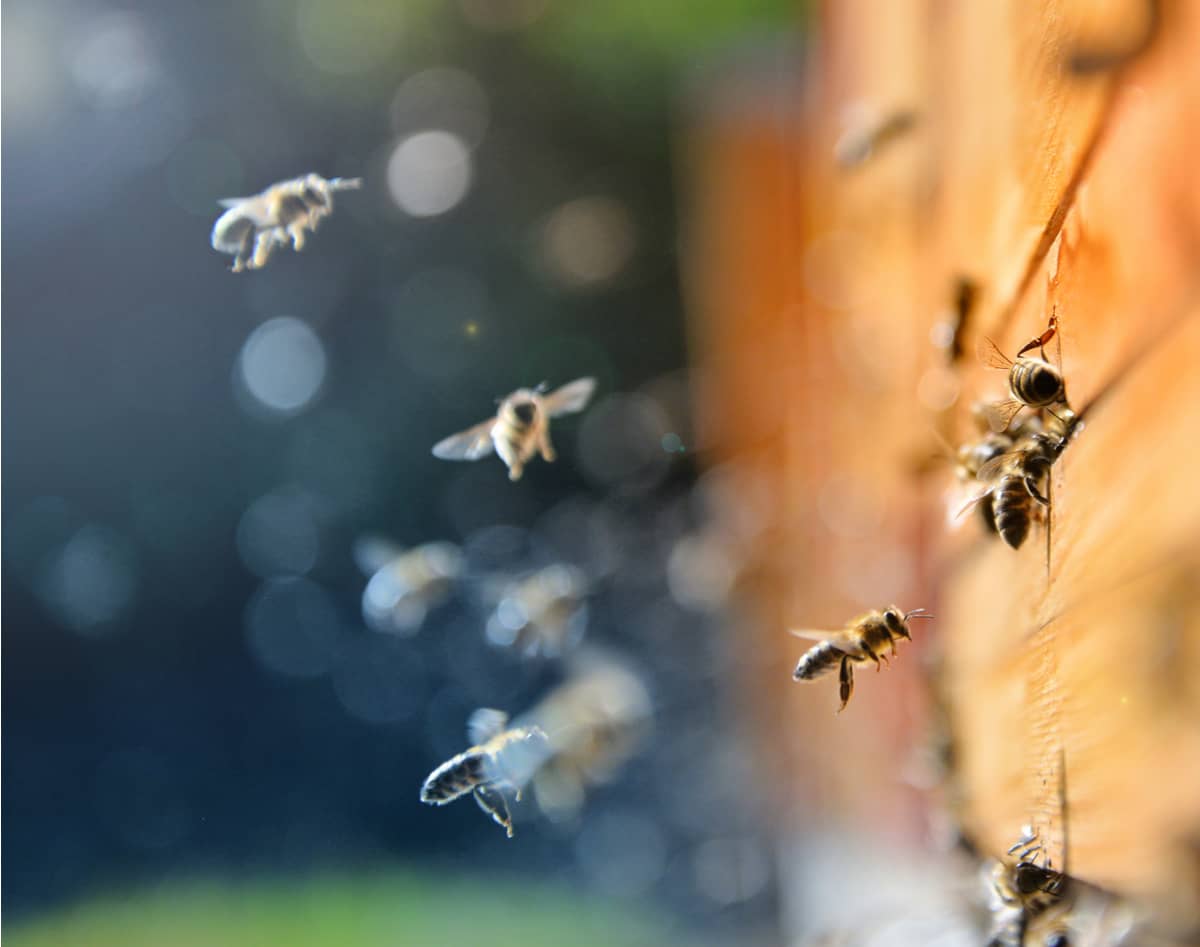 Buzzworthy - December 3, 2021
Tribe Wins $3,000 Grand Prize at the 2021-22 University of Utah Opportunity Quest

On December 3, 2021, Tribe, a mobile platform for team-based addiction recovery and self-improvement, won first place and the $3,000 grand prize at the 2021-22 University of Utah Opportunity Quest business model summary competition. The competition is managed by students at the Lassonde Entrepreneur Institute and sponsored by Zions Bank. The competition involved student startup teams competing for $8,000 in this annual business-model competition. Other top teams included the second-place winner Foam Laundry ($2,000), the third-place winner Aether Masks ($1,000), the judges award winner FoodsRush ($500), and the best-video winner SadieB Personal Care ($500). Every team that made it to the top 10 is also awarded a prize of $100.
"Opportunity Quest prize winnings will be instrumental in helping us reach more people who need the Tribe app and want to improve," said Elizabeth Miller, Tribe's head of business growth and a student at the University of Utah's David Eccles School of Business.
Tribe matches people into teams of other people with the same goal so they can leverage each other for success through shared connection, motivation, and accountability. The app's features promote daily social interaction and gamify accountability. Tribe's current focus is helping people who are working to overcome pornography habits, but ultimately, Tribe plans to use its platform for all types of self-improvement.
The Lassonde Entrepreneur Institute, a division of the David Eccles School of Business, hosts branch Opportunity Quest competitions across the state at partner universities. Participants are judged by industry experts based on the quality of their submission and pitch. Winning teams at Opportunity Quest receive prize money, and the winner advances into the top 20 of the Utah Entrepreneur Challenge, where they will develop a full business model and compete against students across the state of Utah for the grand prize of $20,000. This year's top ten teams are listed in the November 19 edition of Buzzworthy.
All university students in the state of Utah are welcome to apply now to the Utah Entrepreneur Challenge, a statewide business-model competition with over $60,000 in prizes available to students. The application is open until Feb. 7.
Cambia Grove TRAILS Finalists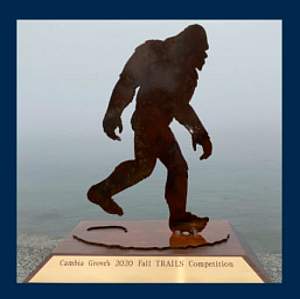 Cambia Grove announced on December 2, 2021 the finalists of its TRAILS Competition, a pitch competition. The five finalists are:
NuLife Virtual, Rose Health, Limbix, Compris, Inc., and Here and Now Systems, LLC
The grand prize winner will engage in a series of informational interviews and workshops with strategy, clinical, operational and venture partners at Providence and MultiCare. Cambia Grove is a health care innovation hub focused on bridging the gap between entrepreneurs and the traditional health care sectors.
Instructure and Utah Jazz Recognize Local Educators

Instructure and the Utah Jazz announced a partnership aimed at recognizing local educators at Jazz games throughout the season. The program, "Utah Jazz Most Valuable Educators, presented by Instructure," invites the Utah community to nominate local educators who are making an impact in their schools and communities and who are an inspiration in the lives of their students.
"At Instructure we've seen first-hand the impact that educators have on the lives of students around the world – and especially so during the pandemic," said Steve Daly, CEO of Instructure. "Our Utah teachers have been able to create a classroom continuity whether virtual or in-person in spite of the challenges COVID has brought. We're honored to be able to show our appreciation for the wonderful teaching that happens every day in our community."
Through the Most Valuable Educators program, Instructure will recognize 21 educators during 21 home games throughout the 2021-22 Jazz regular season. Each honored educator will be guests of Instructure at the game and receive a personalized Jazz jersey. In addition, they will receive a $1,000 classroom grant courtesy of Instructure and a surprise classroom visit or organized assembly involving the Jazz Bear mascot, and personnel from the Utah Jazz and Instructure. All 21 honorees of the Most Valuable Educators program will be invited to attend an awards dinner with the Utah Jazz and Instructure on center court at Vivint Arena at the end of the season.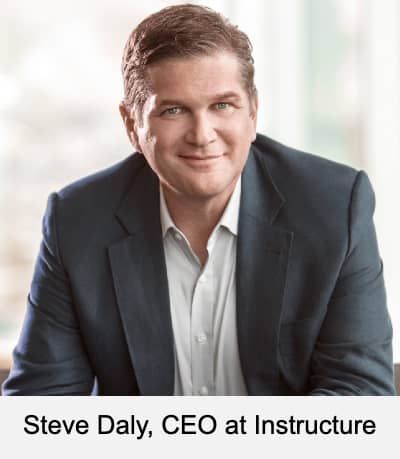 Nominations are now being accepted from anyone in the local community including students, parents, peer educators, principals, administrators, and college deans to honor the best educators in Utah. Nominators will be asked to answer, "How does this educator inspire students, spark curiosity, and support student growth and achievement?"
As part of its expression of gratitude for local educators, Instructure will also be providing 300 tickets for Utah educators to attend the Jazz game on March 14 against the NBA defending champion Milwaukee Bucks. Throughout the game night, Utah educators will be recognized for their work in the community and given opportunity to participate in various arena activities. In addition, attending fans will be able to write their own messages of gratitude for local educators.
Instructure, based in Salt Lake City, joins the Jazz as a new corporate partner this season. Instructure and its flagship product Canvas was founded in Utah in 2008 and currently has more than 30 million educators and learners across K-12 and higher ed using Canvas and other solutions in its Instructure Learning Platform.
MX Partners with Suncoast Credit Union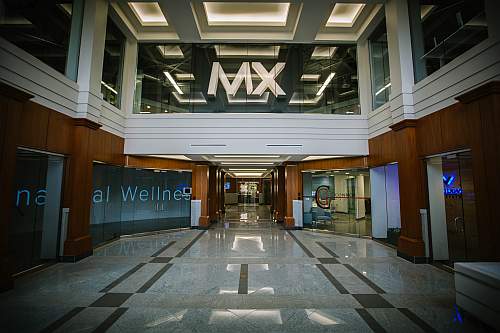 Lehi-based MX announced on December 2, 2021 it has entered into a partnership with Suncoast Credit Union, Florida's largest credit union, and the tenth largest credit union in the nation. It was founded in 1934 and operates in 40 Florida counties. Suncoast will use MX's data enhancement, financial health and insights software tools. MX will make Suncoast's data accessible and actionable to improve processing efficiencies, power engaging experiences, and accelerate growth.
"By providing our members with a better experience, powered by accessible and relevant information about their financial lives—what they need and when they need it—we're helping them solve real issues on their terms," said Kevin Johnson, President and CEO of Suncoast Credit Union. "We believe this will lead to even more connected Suncoast members and provide more availability for our employees to provide personalized assistance."
Previously profiled in TechBuzz, MX will provide Suncoast members software tools for budgeting, auto-categorization, debt management and a means to view their financial data in a single platform. With MXinsights, Suncoast will be able to proactively communicate with its members about their account activity, ultimately helping them create and maintain healthy financial habits.
"The strong focus Suncoast puts on serving its members digitally, while giving back to the community, aligns well with our MX values and has been an important factor making this partnership so meaningful," said Nate Gardner, Chief Customer Officer at MX. "The combination of cleansed, intelligent data powering personal financial insights that MX is providing Suncoast makes for a delightful money experience from a credit union that truly cares about the financial health of its members in Florida and beyond."
ReliaQuest Opens Office in Sandy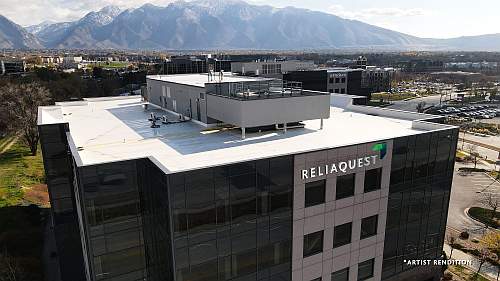 On November 30, 2021, Tampa-based ReliaQuest announced plans to open a new 64,000 square foot office location in Sandy, Utah. This new location, the company's eighth global office, will serve as a major hub for ReliaQuest and will house 400+ employees.
"For ReliaQuest, 2021 has been a year of tremendous growth and Utah has been a key location to fuel this growth," said Greg Farrell, CFO of ReliaQuest. "We've been rapidly growing in Utah for multiple years and this new office gives us a long-term home in the Salt Lake City area that allows us to continue to draw from Utah's local talent pool to add to our exceptional team,"
The new ReliaQuest office in Sandy is a short distance from the company's existing Utah office in Salt Lake City. It will house teams across the company, including; security operations, sales, customer success, marketing, finance, product innovation, training, and IT. Design on the new office space is underway and the new location will open in 2022.
ReliaQuest is a cybersecurity software company that has created the concept of "XDR-as-a-Service." XDR (eXtended Detection and Response) is a tool intended to collect and correlate data across an operating environment, spanning both security and business infrastructure, including email, endpoints, servers, networks and the cloud. Hundreds of Fortune 1000 companies use ReliaQuests "open" platform, (meaning it can integrate with existing security tools), to help them manage risk, operationalize security, and enjoy 24/7/365 visibility into their security environments, whether on-premises or in the cloud.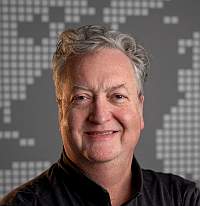 About the Author