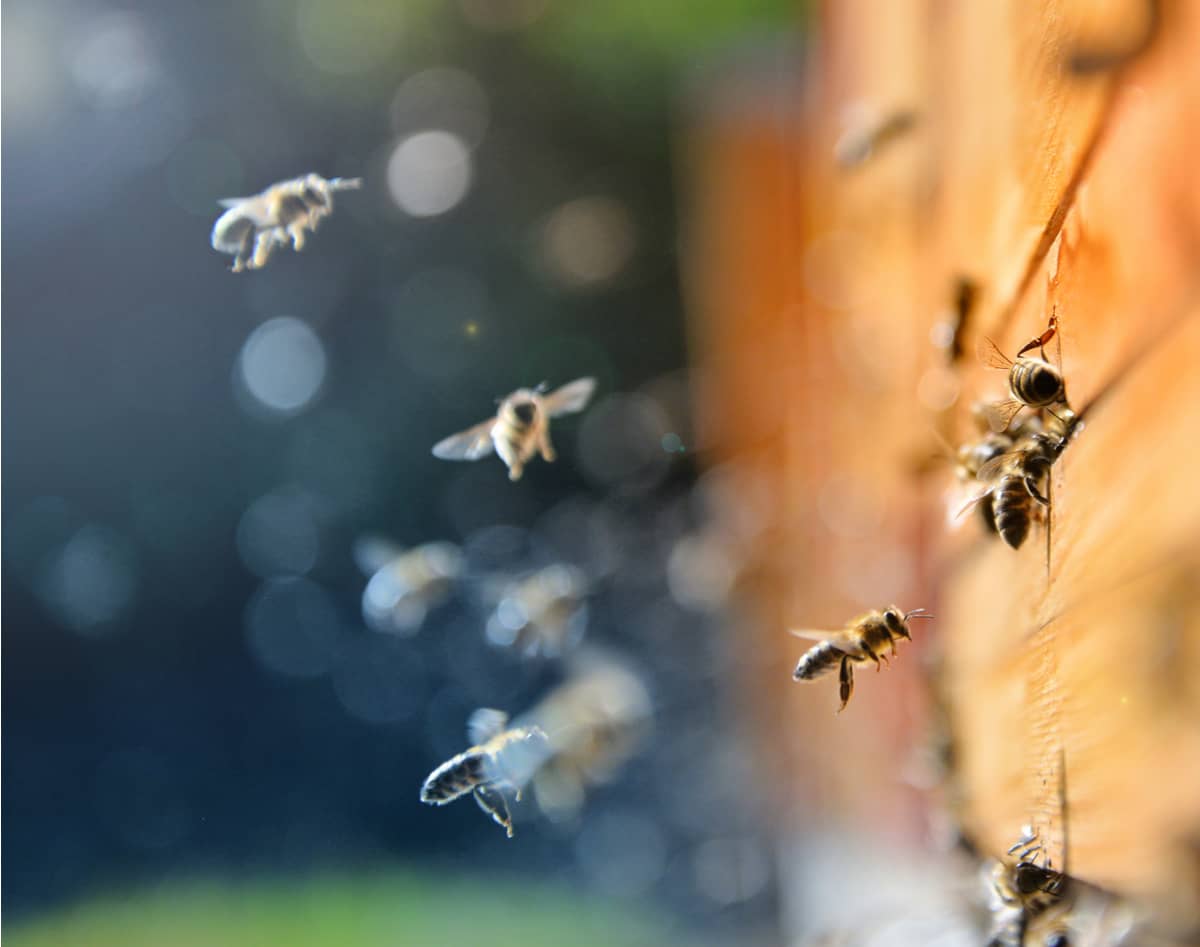 Buzzworthy - February 11, 2022
Dixie's First Pitch Competition of 2022 - February 17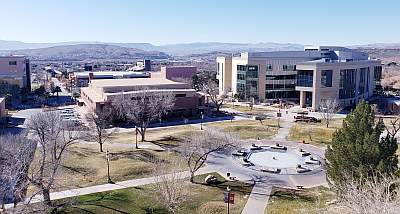 The Atwood Innovation Plaza, Dixie State University's startup incubator, is holding its first Innovation Pitch Competition of 2022. The event will take place on Thursday, February 17th, at 1:30 – 2:45pm and is viewable on Zoom.
The competition will showcase six startups. Winners will be awarded cash prizes and access to Atwood innovation mentors. Previous winners can be viewed here. Contact information of each participating company can be found at the end of their presentations.
The Atwood Innovation Plaza is a startup incubator, maker space (the largest in the state), and business resource center (sponsored by Zions Bank) located in the former East Elementary school in St. George on the east end of Dixie State University's campus.
ClientTether Partners with Thumbtack

On February 8, 2022, ClientTether (Spanish Fork) announced an integration with Thumbtack (San Francisco), a home management platform enabling users to "find the right pro at the right time for their home's unique needs." This new partnership helps pros connect with homeowners helping them to scale and grow their businesses.
"Our partners are thrilled to know they can now couple the high quality services of Thumbtack with the sales automation tools in our platform to ensure they're providing outstanding service to their customers and seeing increased ROI on their marketing spend," said Dave Hansen, President of ClientTether. "Especially with labor shortages straining home service businesses, there isn't a better time for this partnership, which gives pros the tools they need to truly scale their businesses while reducing their overhead burden."
According to the Bureau of Labor Statistics, as pros tried to keep up with the burgeoning demand for their services, unfilled job openings in the industry scaled to 32 percent by November 2021. This labor gap has challenged top-rated pros to find innovative ways to keep up with market demands with fewer employees without sacrificing consumer experience.
ClientTether is a sales automation and CRM platform for franchises and home service professionals. It is one of the portfolio companies under Tamarak Capital, a venture firm in Utah County and venture channel of Malouf Companies. ClientTether's tools "streamline operations, sales, and growth with leading omnichannel automation, integrated quoting, payment processing, reputation management, and world-class services to ensure every pro succeeds." ClientTether is recognized as a top 7 technology supplier in the franchise industry by Entrepreneur Magazine, and as a categorical leader in client satisfaction and ease of use by G2, Capterra, GetApp, and Software Advice.
Thumbtack is a home management platform. Through the Thumbtack app, homeowners can manage their homes, knowing what to do, when to do it, and who to hire. The company is backed by Sequoia Capital, Tiger Global Management, Javelin Venture Partners, Baillie Gifford, and CapitalG, among others. The private company has raised nearly $700 million since it was founded in 2008.
Consumer Summit - April 28
Leading consumer and consumer-tech companies that are participating in

Utah's booming consumer sector will gather on April 28, 2022 for the region's first annual Consumer Summit, a half-day event brought together by Brandless and Clarke Capital and taking place at the Slopes EVNTS Center in Draper, Utah. The event brings together Silicon Slopes' leading consumer brands, consumer technology companies, experts, and business leaders for the first time to elevate the region's consumer sector and their global thought leadership platform.
"Consumer brands and consumer tech are a critical part of Silicon Slopes' ecosystem that is contributing billions to the global economy," said Cydni Tetro, CEO of Brandless. "This Summit is the first time we're shedding light on the innovation and leadership of this community to solidify our place in the consumer conversation, and propel the global impact that is being built and created here."
Summit organizers say this first Consumer Summit will "highlight market leaders, elevate consumer companies, and solidify Silicon Slopes' place in the global consumer sector."
The half-day conference will focus on the theme "transformation"—investments, market, product, customer, technology and experiences and feature executives from several leading consumer brands and companies, including presentations about:
State of the Industry from Cydni Tetro, CEO, Brandless
MEAT meets Innovation: Serving Up a Transformative Company Culture, from Jeremy Andrus, CEO, Traeger Grills
Why The World Needs Companies That are Built to Do Good, from Davis Smith, CEO, Cotopaxi
The event includes a pop-up store with Silicon Slopes' best consumer products and product experiences, and the opportunity to give back through product bundles that benefit refugees and the homeless. In addition, the first annual award recipients of the Be More Awards will be presented, recognizing the individuals, companies and innovations that are trailblazing consumer transformation.
Tickets are $35 and include an exclusive networking lunch.
Motivosity Lands a Spot on G2's List of Best Software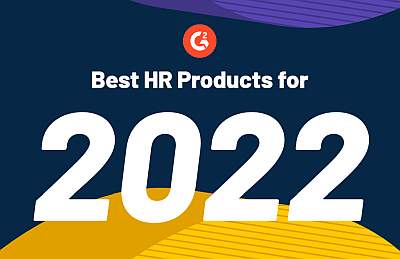 On February 8, 2022 Motivosity announced it has been placed on G2's list of the Top 50 Best HR Software for 2022.
G2 is a website that gathers and analyzes data about software, based on users reviews.
Motivosity is an employee recognition and feedback software centered around the mission to help people be happier at work with four products, Connect, Recognize, Lead, and Listen. Motivosity's mission and focus is bringing the human aspect into work. "It's this philosophy and focus on the human aspect of work that ensures their product is always creating an impact for users. After all, you don't win recognition like this if users don't love you," says Logan Mallory, VP of Marketing. Motivosity customers experience a 95%+ user engagement rate.
​​"To quote Snoop Dog...'We'd like to thank us. We want to thank us for believing in us and doing all this hard work.' Clearly just kidding, but we're thrilled to be recognized for the impact Motivosity is causing in the HR Tech world. Frankly, it's not about awards or tech-stacks, it's about making people happier at work, and the very best way to do that is to recognize team member's day to day efforts. Everyone at Motivosity is so happy to be part of that." says Mallory.
"At Motivosity we only build things that help people be happy at work, so we take pride in running all of our designs through the smile filter." says Chris Johnson, Product Designer." I love that we can turn down solutions or features that won't brighten a day, or have a meaningful impact."
VentureCapital.org Names Marcia Nelson Vice Chairman of the Board of Trustees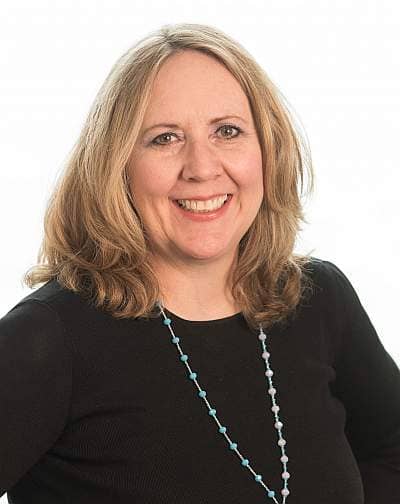 VentureCapital.org (VCO), a Utah-based non-profit organization that assists, coaches, and provides mentoring to entrepreneurs raising investment capital, announced on February 8 that Marcia Nelson has been unanimously elected Chairman-Elect of the Board of Trustees at VCO. Nelson began her new Vice Chairman position on January 1, 2022 and will become VCO's Chairman of the Board of Trustees on Jan. 1, 2023.
Nelson is Managing Director and Registered Representative at Sharenett LLC, Founding Partner of Triple C Advisory, and Board Advisor for Intuitive Funding (SFO). "Marcia brings tremendous leadership and national attention to VentureCapital.org, especially with the growth VCO's Women's Entrepreneurship Program and nationally recognized WeROC conference. Both programs have risen to new heights under her direction," said Trent Christensen, CEO and President at VCO.
Nelson has 20 years of experience working with family offices and their advisors, building and maintaining a network of family offices and private investors. In addition to her current positions, Marcia serves as Chairman of the Board at ACG-NY (Association for Corporate Growth), which focuses on driving middle-market investments; Advisory Board member at Assure, an SPV Fund Administrator; Advisory Board Member of Sheryl Grant Enterprises, a mentoring and education organization focusing on minority women; and she is a member of the Investment Committee for University Impact, a donor-advised fund.
Always a champion for women, Nelson is a former member of the Board at Women in the Boardroom and was the founder and CEO of Deals & Divas, which brought together women entrepreneurs, advisors, and investors. Marcia earned her undergraduate degree at Southern Utah State College and an MBA at Fordham University in NYC.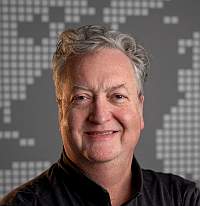 About the Author