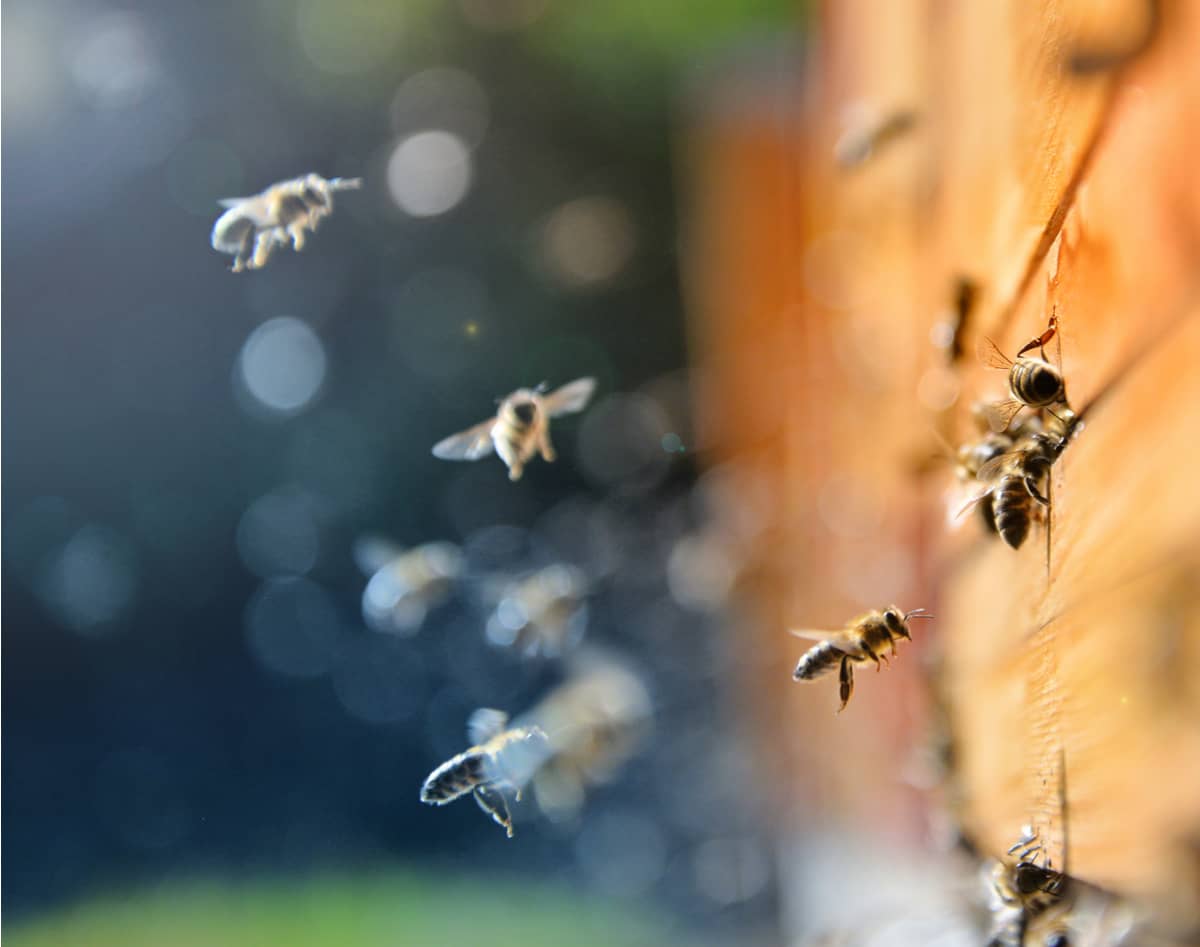 Buzzworthy - February 18, 2022
Epitel Raises $12.5 in Series A Funding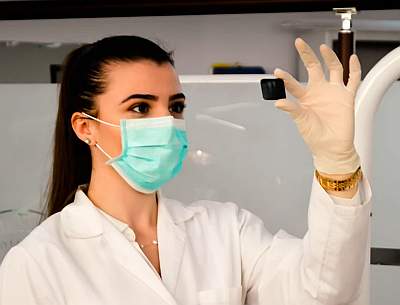 On February 16, 2022, Epitel, Inc., a digital health company in Salt Lake City providing wearable, wireless EEG monitoring technology to detect seizures, announced it has closed a $12.5 million Series A financing. Catalyst Health Ventures (CHV) and Genoa Ventures co-led the round with participation from Dexcom and OSF Ventures. Wavemaker 360, MedMountain Ventures and Salt Lake City Angels also participated in the round. Vikram Chaudhery, Ph.D., of Genoa Ventures, and Joshua Phillips of CHV have been appointed to the Board of Directors. Andy Rasdal, founding CEO of Dexcom, and Kim Kamdar, Ph.D., of Domain Associates join the board as Executive Chairman and Independent Director respectively.
The Series A funding will be used to commercialize an initial pilot and to further develop of the company's proprietary, wearable sensor technology and software known as REMI.
Prior to this Series A investment, Epitel has been primarily grant-backed with funding from the NIH and Epilepsy Foundation totaling over $7.5 million. The company obtained clearance from the U.S. Food & Drug Administration (FDA) for its first product, a wireless and wearable EEG (brain wave monitor) sensor, and remote access software, REMI, for use within hospital emergency rooms and critical care units. REMI first received FDA clearance in 2021.
REMI addresses the problem of lack of ready monitoring of EEGs in emergency settings through wearable, wireless patient sensors that can be rapidly applied by a nurse or hospital technician. EEG data from the patient is then immediately connected to a cloud-based software platform available to neurologists to review and monitor for seizures at any time from any location.
"Epitel's first FDA-cleared product, REMI, has the potential to revolutionize the diagnosis, treatment, and management of seizures within the hospital. With Epitel, patients, no matter their geography, may have access to essential EEGs during the most critical times of need," said Mark Lehmkuhle, Ph.D., Chief Executive Officer of Epitel. "We intend to further expand our product pipeline for use outside the hospital by people living with epilepsy and other seizure conditions. We are honored to have the support of Catalyst Health Ventures, Genoa Ventures, and a strong investment syndicate in our first financing."
Salt Lake Chamber Updates Utah Economic Dashboard for February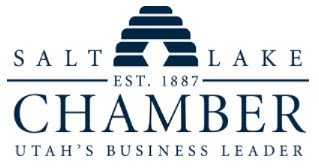 The Salt Lake Chamber's Roadmap to Prosperity Coalition, in partnership with the Kem C. Gardner Policy Institute, has updated its Economic Dashboard for February to help business leaders know where Utah stands in the overall recovery. This tool tracks the state's path to a complete economic recovery from the pandemic recession and provides actionable context for decision-makers.
Three essential insights from the February 2022 Roadmap to Prosperity Dashboard include:
Utah's two-year job growth is the highest in the nation. Utah's December two-year job growth of 3.7% is the highest in the nation and one of only four states showing positive job change.
Utah's unemployment rate drops to an all-time low. Utah's December unemployment rate of 1.9% is the lowest ever recorded and ranks second in the nation.
Consumer Confidence falls in Utah. For the first time since data collection began, Utah's consumer confidence fell while the nation's rose. Consumer confidence has been in decline since September 2021.
The Dashboard is updated monthly, providing essential insights, tracking 10 timely and leading measures, and sharing pertinent indicators since the start of the pandemic. This provides leaders with critical and timely information to make informed decisions.
"Utah's economic engine continues to expand, reaching near our employment limits," said Derek Miller, president and CEO of the Salt Lake Chamber and Downtown Alliance. "The dashboard now shows we have reached our lowest ever recorded unemployment rate while at the same time consumer confidence taking a hit due to national challenges. Executive confidence has slipped with the broader concerns of persistent inflation and hampered supply chains. Notwithstanding these challenges, Utah's growth leads the nation with construction, business services, trade, and transportation pushing our economy upwards."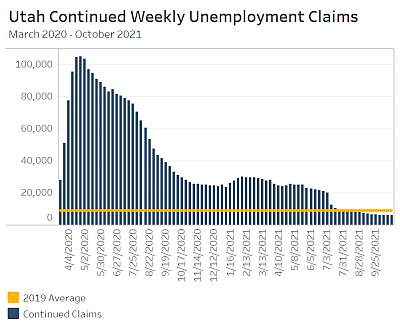 "The economic dashboard shows our state is not only leading the nation in key areas, but also redlining our growth potential," said Natalie Gochnour, director of the Kem C. Gardner Policy Institute. "The economy is reaching its current limit, with unemployment hitting all-time lows at under 2% and workforce shortages capping off our ability to grow. This healthy rebalancing within the economy – as people continue to rejoin the labor force and industry sectors recalibrate – are positive signs overall. Larger concerns with supply chains, persistent inflation, and pandemic-related challenges are still impacting Utah, but to a lesser extent than other states. I am optimistic that we will continue to adjust and lead the nation as we exit the pandemic."
The Roadmap to Prosperity Coalition is a business-led coalition, supported by the Salt Lake Chamber, focused on implementing and promoting economic prosperity. The Coalition is co-chaired by Mikelle Moore, SVP and Chief Community Health Officer, Intermountain Healthcare, and Scott Parson, CEO, Staker Parson Materials & Construction. Investors of the Coalition include Mountain America Credit Union, WCF Insurance, Clark and Christine Ivory Foundation, Deseret Management Corporation, Intermountain Healthcare, Staker Parson Materials & Construction, and Rio Tinto Kennecott.
MX FinTech Festival LIVE - March 8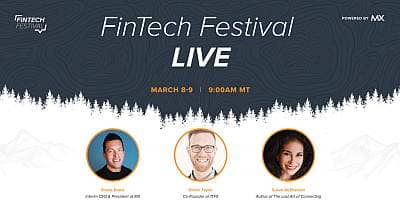 For the first time ever, MX is opening its doors virtually for anyone to attend its FinTech Festival on March 8, 2022. The FinTech Festival brings together fintech industry experts to share stories and insights into how open finance is reshaping the future of the industry, including MX Interim CEO Shane Evans, Simon Taylor, co-founder, Chief Product Officer of 11:FS, and Susan McPherson, author of The Lost Art of Connection. The event will be broadcast live from Sundance. A recording will be provided to those who have registered but were unable to attend.
Sorenson Ventures Promotes Vidya Raman to Partner and Eric Hilton to Principal

Sorenson Ventures, an early-stage investor in security and enterprise software companies with offices in Salt Lake City and Palo Alto, announced on February 14, 2022 the promotions of Vidya Raman to Partner and Eric Hilton to Principal. The promotions increase Sorenson's capacities in enterprise software and security.
"We're thrilled to announce the promotions of Vidya and Eric," said Rob Rueckert, Partner at Sorenson Ventures. "Both have been with the firm for several years and have made invaluable contributions sourcing investments and partnering with our portfolio companies to help them establish strong foundations to accelerate revenue." Full disclosure: Rueckert is a TechBuzz Advisory Board Member.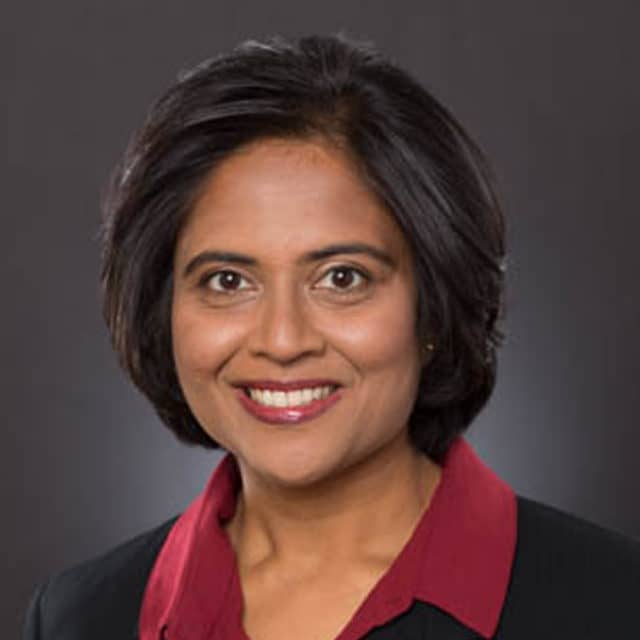 Vidya Raman joined Sorenson Ventures three years ago from Cloudera, where she led the ML platform, the fastest-growing product line in the company's history at the time. There, she was responsible for making ML at scale a reality for customers spanning industries such as autonomous driving, biotech, banking, and government. Prior to that, she led engineering and product teams at venture-backed enterprise startups, including eMeter and Silver Spring Networks. Throughout her career, Raman has taken more than a dozen products from mere ideas to many millions in revenue and eventually to product-market fit. She draws on her rich set of successes and failures, helping founders navigate the journey to product-market fit while at the same time being an eternal student in the constantly evolving world of go-to-market techniques. Raman is passionate about partnering with technical founders who think in first principles, dream big, and are keen to build businesses that stand the test of time. As Sorenson's newest partner, she will continue to focus on startups that build for the builders, i.e., tools used by engineers. A few of the investments she led include Vendia, a real-time data cloud for building cross-cloud applications and NetRise, a firmware and IoT security platform. "Working with companies in their earliest stages is my passion," said Raman. "We have the opportunity to have the most meaningful and direct impact at that stage and we, at Sorenson, do it best. Our boutique firm approach allows us to engage fully with the companies we invest in. I look forward to continuing our work building tomorrow's top enterprise software companies."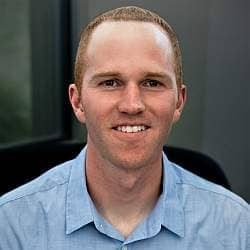 Eric Hilton joined Sorenson Capital in 2015. He previously worked at L.E.K. Consulting, where he served technology, healthcare, and financial service clients. His casework included investment due diligence, corporate growth strategy, and product launch strategy. He earned an MBA at The Wharton School where he graduated with distinction as a Palmer Scholar. At Wharton, Eric worked on Google's Corporate Development team, where he evaluated M&A and investment opportunities across several product areas, including Google Cloud, Android, Google Play, and DeepMind. He rejoined Sorenson Ventures in 2020 as a Vice President. Hilton focuses on early- and growth-stage investments in enterprise software. He played a key role in sourcing Socure, an identity verification platform and Via, a mobile ecommerce engagement platform. "I am excited to continue growing in my career alongside the incredible team at Sorenson," said Hilton. "I look forward to building on the firm's success developing early-stage enterprise companies by taking a data-driven approach to helping companies scale efficiently."
The two promotions come on the heels of recent success, including investments in early-stage companies including Socure, an identity verification platform; CyCognito, a cyber security startup; Oyster, a remote hiring platform company; Openpath, a provider of a mobile-enabled cloud-based access control system; MX, a data-driven connected banking solution; Qualio, a quality management system; and Via, a mobile ecommerce engagement platform, among others. "We've invested in 30 companies with six exits and we are just getting started," said Ken Elefant, Partner of Sorenson Ventures. "With these promotions, we have a strong team in place and are poised to build on our success as one of the leading early-stage enterprise software focused firms."
Altafin Launches Lending Tool, Earn

Lehi-based Crypto platform AltaFin (AFN) announced on February 9, 2022 that it has publicly launched its Earn DeFi lending protocol on Ethereum and Polygon networks, with more chains launching soon. This protocol will be the backbone for increasing the Treasury of AltaFin and sending profits to AltaHelix (xAFN).
"We are extremely excited to launch our native Earn lending protocol to allow DeFi investors access to a stable long-term yield generated from real world assets," said Jeremy Crane, CEO and Founder of AltaFin. "Earn makes it easy to have exposure to the underlying real world asset revenue streams wrapped in a smart contract."
Earn runs natively on Ethereum and Polygon, powered by the ERC-20 infrastructure. All Earn contracts are opened with AltaFin's native AFN token, which can acquired inside MetaMask or Coinbase.
Altafin is offering the following terms (subject to change):
12% USDC @ 36-months
6.5% USDC @ 24-months
6% USDC @ 18-months
Any Earn contract above 5k USDC also includes an AFN bonus. USDC (USD Coin) is a stablecoin launched in partnership with both Coinbase and Circle and operates as an ER20 token, which means it runs on the Ethereum blockchain. Altafin has created a market to re-sell Earn contracts to 3rd parties, allowing any owner to exit their position at any time by placing a contract for sale for specific terms and accepting the highest bid.
Gadget Guard and iQmetrix Introduce GuardPlusISM

On February 15, 2022, Gadget Guard introduced a new product, GuardPlusISM, a point-of-sale integration that allows wireless retailers to sell screen protection insurance coverage levels from a single SKU. In 2021, Americans spent $3.4 billion replacing their broken mobile phone screens, says the company. Gadget Guard says it is the first wireless accessories company to offer two-way protection: reducing the harmful effects of mobile device use (radiation exposure) to users and providing protection from screen damage for the device itself.
Gadget Guard, based in North Salt Lake, is so confident that is screen protectors will protect smart phones, it has created GuardPlusISM, an insurance policy that will cover repair costs if a customer's device screen breaks. The new GuardPlusISM integration is an extension of that insurance offer.
"GuardPlusISM simplifies a retailer's product inventory while maximizing their ability to sell our unique screen protector insurance coverage," said Brandon Bowen, sales manager at Gadget Guard. "The integration will offer incremental sales opportunities and access to exclusive products. We are excited to offer it to retailers, so they can better serve their customers and maximize their revenue and profit."
Joanne Helm, Vice President of Partner Management at iQmetrix, said, "We're extremely happy to welcome Gadget Guard to our iQmetrix Partner Ecosystem. They're pushing the boundaries of how brands are operationalizing their business to work in tighter parallels with retailers, and we're thrilled to be a key part of bringing that to market."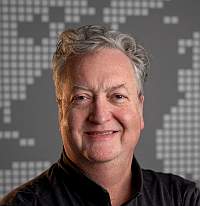 About the Author