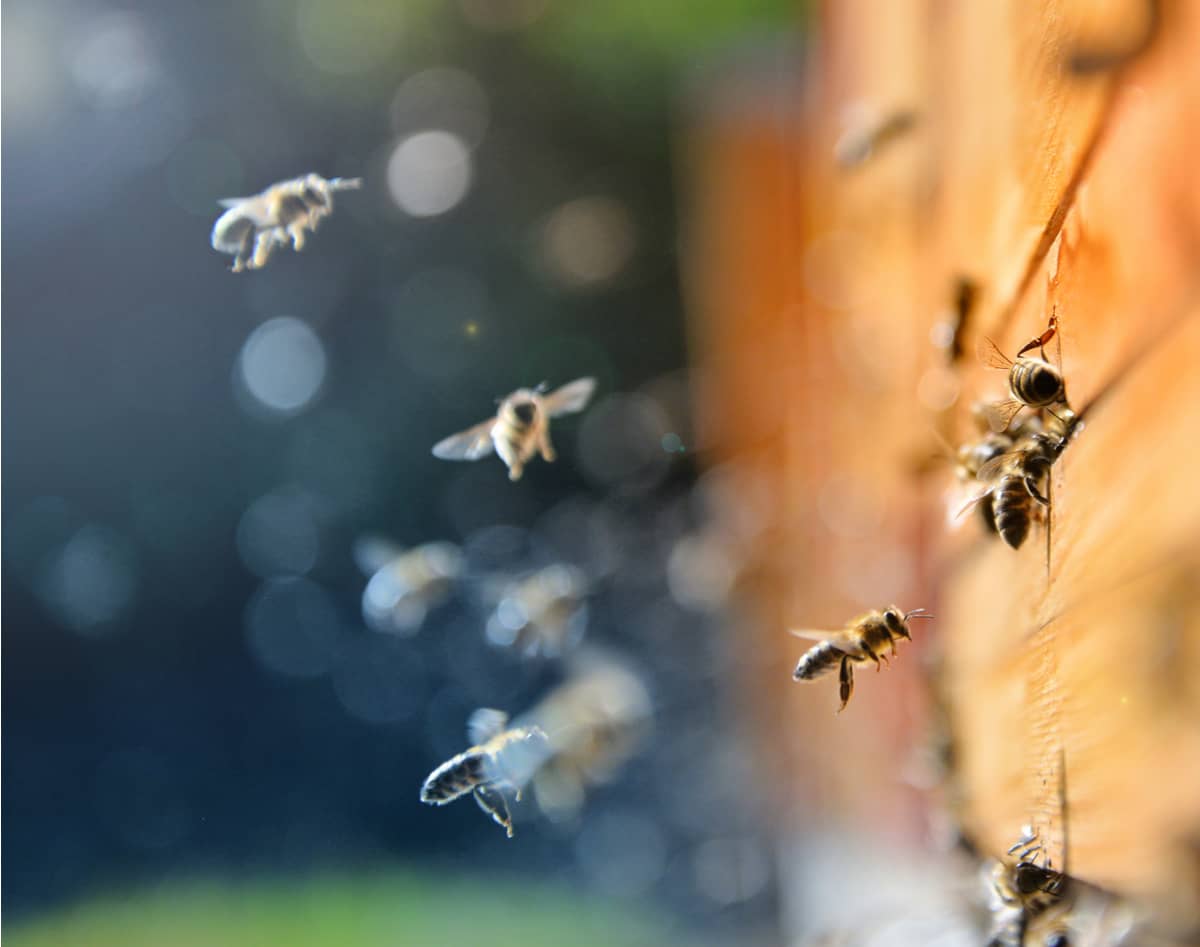 Buzzworthy - June 10, 2022
StartFest - June 24, 2022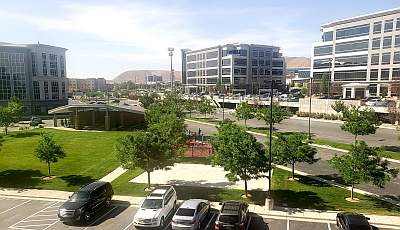 IsoTalent and TechBuzz invite you to visit us at the 2022 StartFest hosted by Silicon Slopes.
The IsoTalent team will be available to answer inquiries about global hiring and recruiting, the IsoConnect platform, partner referrals, and upcoming summer campaigns.
TechBuzz founders and editorial staff and the Wasatch Innovation Network Program Director, Elisabeth Nebeker, will be there as well to meet you, learn about your startup, and answer questions about mentoring, WIN programs, such as the WIN100, and other aspects of Utah's tech and startup community.
The event starts at 11:00am on June 24, 2022 and will take place at the Thanksgiving Park Pavilion outside the offices of IsoTalent and TechBuzz.
Tendo Receives Industry Recognition, Passes 100 Employees

Tendo announced this week it has received industry recognition for its efforts to help healthcare systems transform the care journey for patients, clinicians, and caregivers. TechBuzz profiled the digital health startup a year ago.
Just one month after being added to the CrunchBase Emerging Unicorn Board, Tendo was named Technology Startup of the Year at the PACT Enterprise Awards, an event celebrating innovators and industry leaders in technology, healthcare, and life sciences.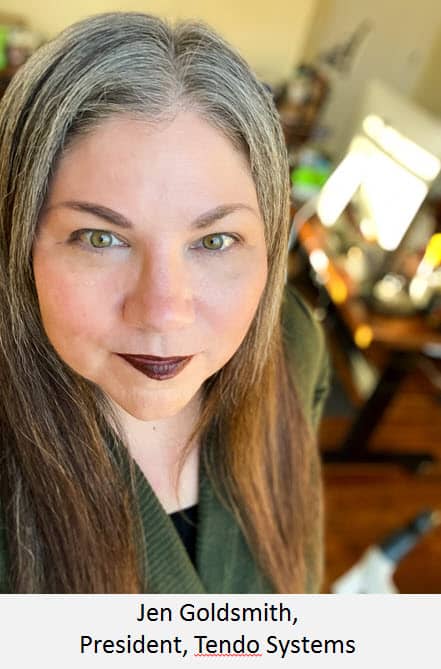 "We're honored to be recognized as the PACT Technology Startup of the Year, especially amidst so many other amazing organizations," said Jen Goldsmith, president of Tendo. "Under Dean Miller's leadership, PACT continues to drive entrepreneurship and innovation across the greater Philadelphia area, and we consider ourselves fortunate to be part of such a vibrant and supportive business community."
In the 18 months since its founding, Tendo has grown to more than 100 team members across 23 states. With regional hubs in Salt Lake City (its fastest growing hub), Philadelphia, and San Francisco, the company's hybrid work model has allowed it to maintain a rapid hiring pace regardless of location.
"As a company born during the pandemic, we had the opportunity to reimagine the modern workplace. As a result, we've crafted a work environment that doesn't rely solely on physical infrastructure, fully supports a hybrid workforce, and fosters a mission-driven culture of connection, collaboration, and ownership," said Kelly Makovsky, vice president of business operations at Tendo. "As we grow, we will continue to evolve our workplace and culture in ways that help our team members and our customers succeed."
BioHive Hosts Women's Event - June 24, 2022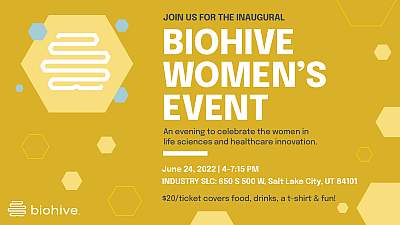 BioHive is hosting their first-ever Women's Event on Friday, June 24th from 4:00 to 7:15pm at INDUSTRY in the Granary district of downtown SLC.
The event is intended for women who are shaping the future of Utah's biotech and health tech community and other interested parties. It costs $20 to cover a t-shirt, food, music, and refreshments.
MX Doubles Number of Fintech Partnerships in 2022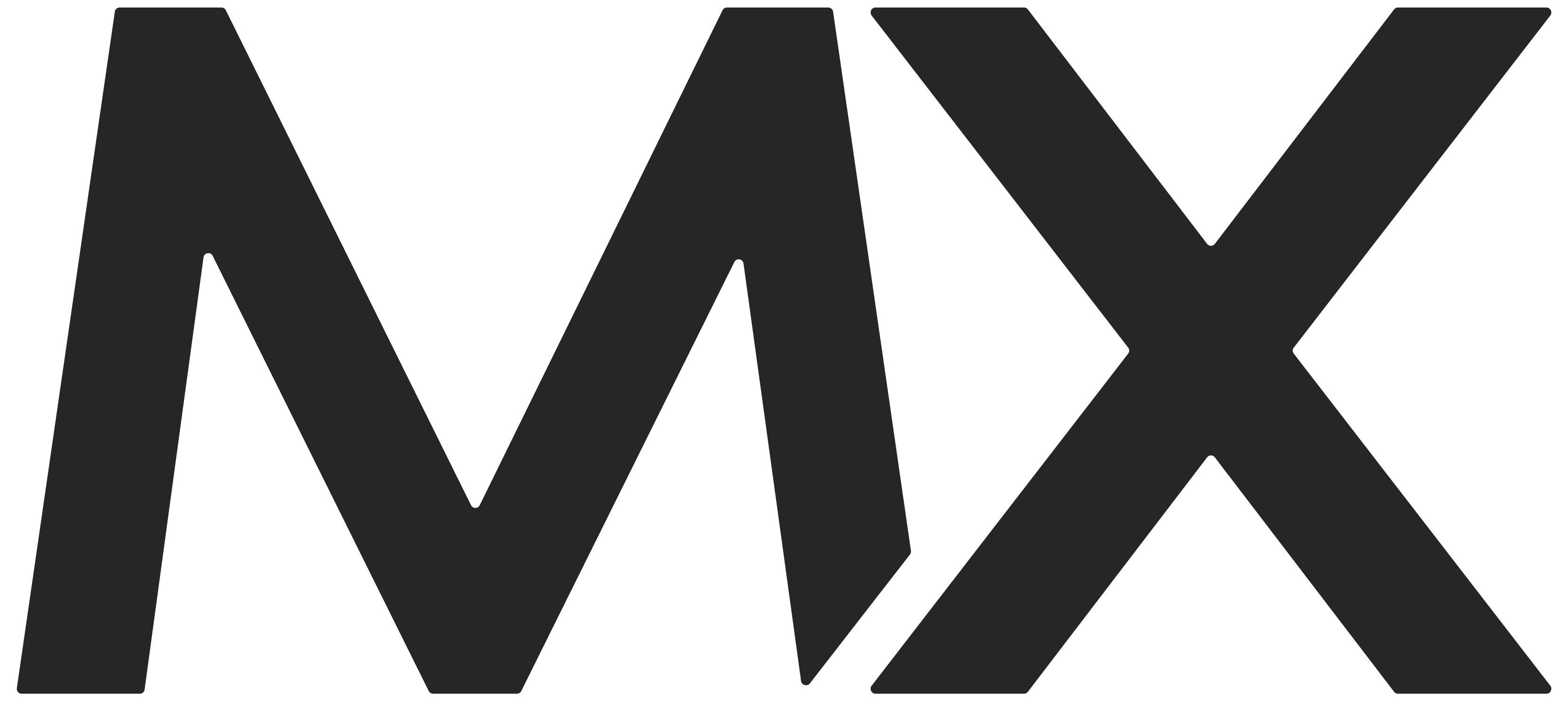 MX announced this week that their MX Partner Network has doubled the number of fintech partners in 2022.
The MX Partner Network includes technology partners that resell or embed MX solutions into their products and referral partners that have complementary products and recommend MX solutions to their clients. Technology and reseller partnerships include digital banking platforms, payments solution providers, Banking-as-a-Service (BaaS) providers, software development firms, and others.
In the past year MX has signed dozens of go-to-market partners including: Astra, Boss Insights, Bottomline, Payveris, Pinwheel, Qolo, Rize, TrueNorth, upSWOT, among others. The latest MX partnerships include Dwolla, FormFree, Mahalo, and Moov.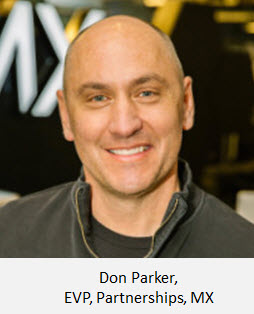 "The MX Partner Network is one of the best in the industry, and we've shown that through the dozens of relationships we've forged over the past year," said Don Parker, Executive Vice President of Partnerships, MX. "To power the Open Finance economy, you need both connectivity and access to financial information. That's what we do at MX. The products and services we offer, combined with those of our partners, create a powerful open finance network for financial institutions and fintechs to innovate and deliver new, personalized products and services to their customers."
The new MX Partner Portal provides MX partners with a one-stop-shop where they can find resources to maximize their relationship with MX, including go-to-marketing resources such as training and enablement, marketing and support. MX continues to develop and expand the partner portal to include additional features that streamline the partner experience and set them up for success.
Kiln Celebrates Gateway Expansion - June 14, 2022

Kiln celebrates the upgrade and expansion of its first flexible office and coworking community at The Gateway in Salt Lake City. It is hosting an open house and soiree on June 14, 2022, from 5:00 to 7:00 p.m. featuring live music, refreshments, an interactive experience, giveaways, and tours of the new, futuristic space.
Known for supporting its members through a variety of amenities sought by modern businesses, such as an on-site theater, podcast studio, and parent room, Kiln's fully furnished workspaces meet the needs of startups, mature companies, teams, and individuals.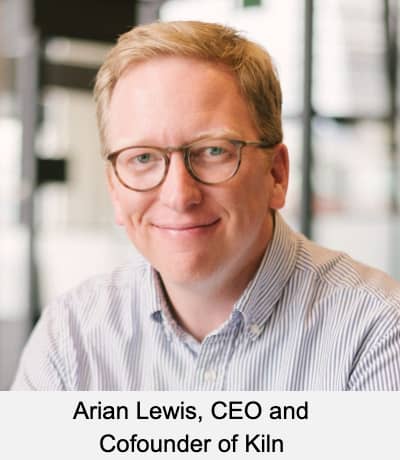 "More companies than ever are realizing that their employees not only desire exciting and flexible-use workspace; they thrive in them," said Kiln Founder and CEO Arian Lewis. "While the pandemic has created a shift away from traditional corporate workspaces, headquarters and pricey leases, progressive leaders recognize that having a space for team collaboration and interaction is essential for long-term growth and success. Our vibrant and versatile facilities benefit businesses by providing a dynamic environment for collaboration, creative problem solving and community."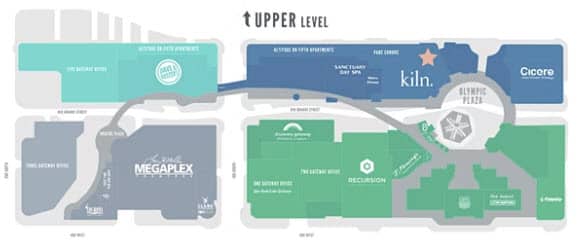 The expansion increased the workspace by 21,000 square feet, now encompassing a total of 54,000 square feet located on the upper level of the northwest section of The Gateway at 26 South Rio Grande Street.
The expanded and upgraded Kiln Salt Lake City features 14 additional conference & meeting rooms, video & podcasting studios, video meeting pods, deep work rooms, executive private offices for one to two people, workshop studio offices with space for storage, private solo-gym for individual workouts, a micro-atrium, and a flex event space.
TechBuzz profiled Kiln's co-working spaces in February 2021 and called out Kiln's commitment to the health and wellness of its co-working communities, including offering wellness classes, healthy snacks and drinks, light and acoustic technologies, and hospital grade air purification – all directed at elevating the lifestyle and performance of its members.
Parkinson's Foundation Appoints Cory Pinegar as President of Rocky Mountain Chapter

The Parkinson Foundation has named Utah entrepreneur Cory Pinegar as President of Rocky Mountain Chapter Board of Advisors and Board Member. Under 30 years old, Pinegar is the organization's youngest board member and hopes to leverage his leadership skills and expansive network to help expand the foundation's impact. The appointment is set to increase Utah area resources and further elevate awareness of the disease, which has impacted the Pinegar family.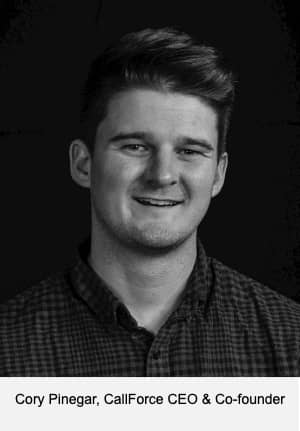 "It's an immense honor to be selected by the Parkinson's Foundation to further the foundation's presence in the Mountain West as president and board member of the newly formed Rocky Mountain Chapter," says Cory Pinegar. "This cause hits especially close to home since my father was diagnosed with the disease in 2016 when he began exhibiting early-stage symptoms. Working with the Parkinson's Foundation will help drive my personal mission to ensure people like my dad receive proper treatment and one day, a cure."
Pinegar's appointment will also increase the foundation's focus in his home base of Salt Lake City where he will work to raise awareness of the disease as well as advocacy for those affected by it.
The Parkinson's Foundation will host a series of Rocky Mountain area events, including the Parkinson's Revolution Salt Lake City on June 11 at Torrent Cycle in Salt Lake City. This indoor cycling experience (45-minute spin class) combines passion, determination, and community to generate awareness about Parkinson's and help advance the foundation's mission toward a cure. It's free to participate, though everyone is encouraged to fundraise to help support the foundation's work and the free resources the organization provides to the Parkinson's Disease community. To register, visit PDRevolutionUT.org.
The Rocky Mountain Chapter members will work together to advance the foundation's mission throughout local communities by sharing their time, professional expertise, and networks to bring even more events like these to the region as well as in-person resources to serve those with Parkinson's like local resource centers.
The Parkinson's Foundation helps people by improving care and advancing research toward a cure of Parkinson's Disease, the second most common neurodegenerative disease after Alzheimer's and the 14th-leading cause of death in the US. The disease affects an estimated one million Americans and ten million people worldwide. Since 1957, the Parkinson's Foundation has invested more than $400 million in Parkinson's research and clinical care.
There is no cure for Parkinson's and 60,000 new cases are diagnosed each year in the U.S. alone.
Cory Pinegar is CEO of Utah-based CallForce, a dental service startup helping dental practices increase patient engagement and revenue. In 2016, at the age of 22, Cory purchased the company—then named Recall Solutions—from software giant Weave for one dollar, a remarkable story featured in TechBuzz last September. Since then, the visionary entrepreneur has grown CallForce from 35 clients to nearly 3,000 and a workforce of close to 200 employees. CallForce has been named one of the fastest-growing companies by Inc. 500 and has been recognized repeatedly by the Salt Lake Tribune as one of the Best Places to Work.
U of U Master of Business Creation Now Offered Online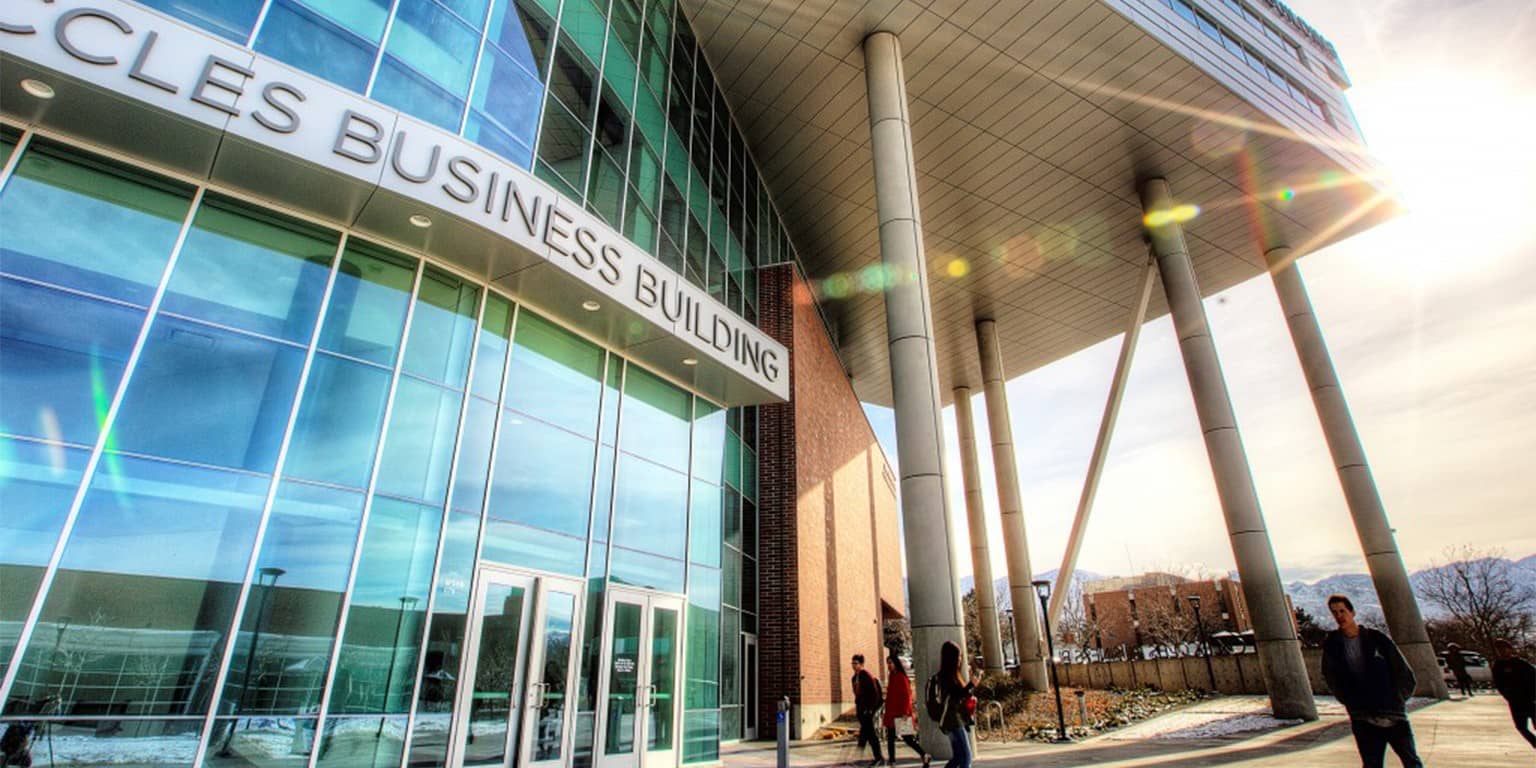 The award-winning Master of Business Creation (MBC) program at the University of Utah's David Eccles School of Business is expanding. Starting in January 2023, startup founders can enroll in the one-of-a-kind program through a new online option to participate in the program virtually from anywhere in the world.
The priority deadline to join the online program in January is Sept. 15, 2022, and the full-time program is still accepting applications on a rolling basis for the 2022-23 academic year.
"We are excited to offer this new online option for founders who want to participate in this unique program to learn how to grow their startup companies," said Rachel Hayes, dean of the David Eccles School of Business. "We know founders are busy and need flexibility to get the support they need, and that is why we created this new option."
The MBC is an academic offering of the Department of Entrepreneurship & Strategy in partnership with the Lassonde Entrepreneur Institute. Both are part of the Eccles School, which is ranked among the top 10 schools for entrepreneurship by U.S. News & World Report.
The online option expands on the successful full-time option. It offers the same benefits, including intense focus on the founder's startup, applied curriculum, personalized mentorship, substantial scholarships, peer support and discussion, access to $5 million in startup funding, and more.
Unlike the full-time option, the online option allows founders to complete the program on a part-time basis with a flexible schedule and over a longer period of time. The online program can be completed in 14 months compared to 9 months for the full-time program.
"Our goal is to provide the same quality learning across both programs," said Taft Price, a co-director of the MBC program and a professor in the Department of Entrepreneurship & Strategy. "By offering our content both in-person and online, we will meet the needs and schedules of a wider variety of founders than ever before. Our in-person option provides structure to allow the founders to apply what are learning to their business in real time. The online program is ideal for founders who need to fit the program around other pressing demands on their time and prefer the flexibility of learning the content at the time best suited to their lives."
The Eccles School enrolled the first group of founders in the MBC program in fall 2019. It was created to blend the best attributes of a business curriculum with a startup accelerator. The founders develop their startups while taking classes from leading experts and receiving extensive resources and mentorship to help them address their immediate business needs. A viable startup is required to enroll in the MBC program, and classroom learning will be immediately applied to the founder's startup.
Dylan Turner was one of the first students to participate in the program in 2019-20. During that time, he grew a telehealth company, Doxy.me, which saw massive growth during the pandemic, and he credited the MBC program as helping them prepare.
"The MBC program gave us the technical details, strategy and oversight that only people with years and years of startup experience have," Turner said. "We accomplished almost everything we set out to do. We are more organized now, we have a comprehensive sales strategy, organizational charts, strategic objectives and oversight. We have a plan, and now we know how to implement it. In short, we went from a startup to a 'real' business."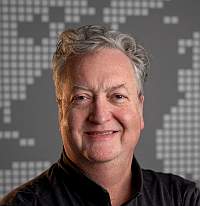 About the Author