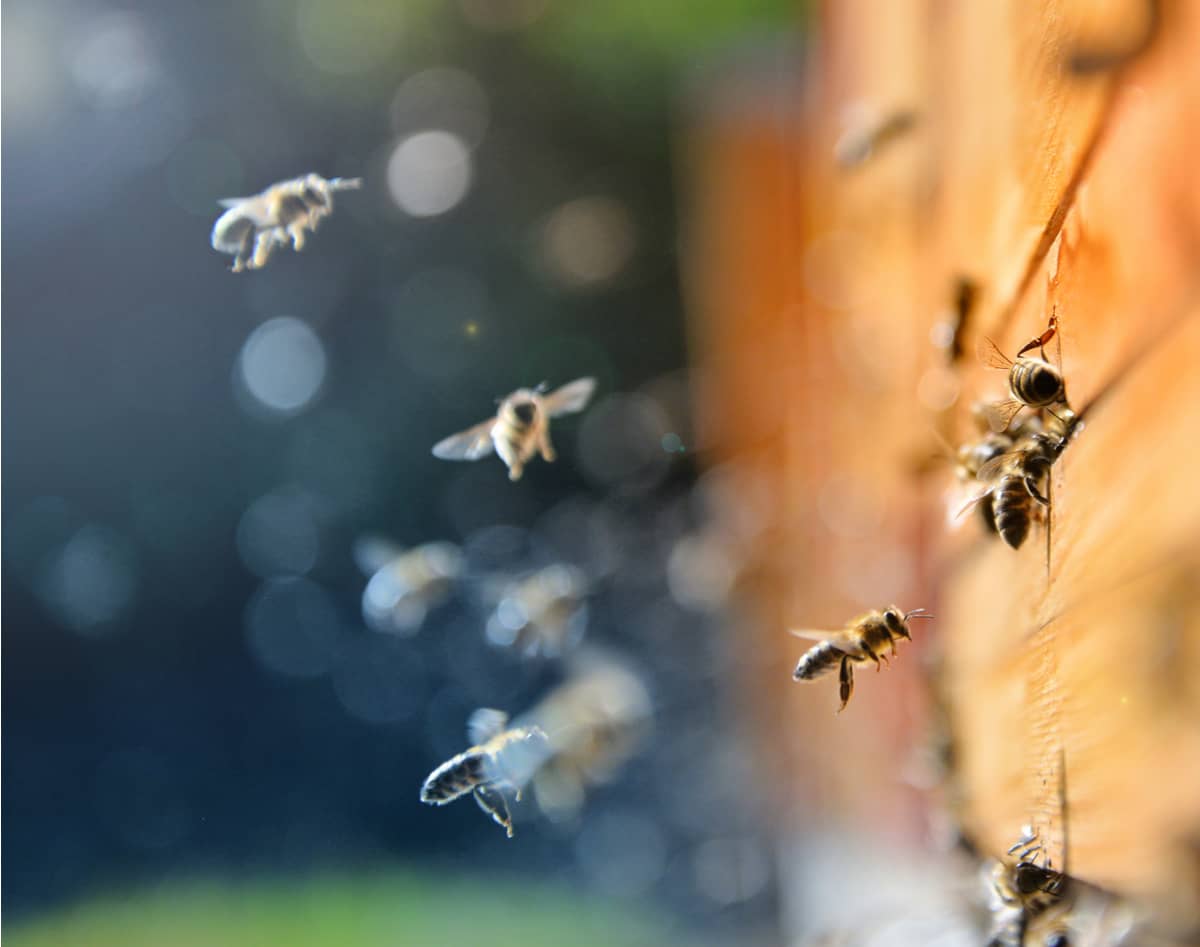 Buzzworthy - June 20, 2022
The Larry H. Miller Company Invests in Recyclops

The Larry H. Miller Company (the LHM Company) announced this week it has invested in Recyclops. The amount was not disclosed. Recyclops Inc. is a Provo-based technology startup launched in 2014 that applies technology to environmental logistics, collecting hard-to-recycle (HTR) materials and scaling recycling in rural areas. The company was profiled in TechBuzz on May 18, 2021 when it announced its $3 million seed round.
In addition to its investment, the LHM Company will use Recyclops services in its operating businesses and residential community developments to improve sustainability efforts in recycling and reuse.
The LHM Company's investment also supports Recyclops' introduction of a new, beyond-the-bin recycling service, Recyclops+, for materials such as plastic fruit and salad containers, film and bags; lightbulbs; batteries; polystyrene foam; and textiles and clothing. Recyclops+ will collect, transport, reuse and recycle HTR materials from homes along the Wasatch Front, specifically in Salt Lake and Utah counties.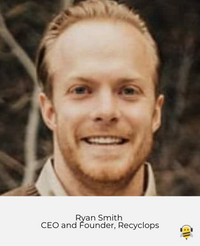 Ryan Smith, founder and CEO of Recyclops Inc., is committed to make sustainability a convenient reality in an accessible manner. "The Larry H. Miller Company's mission to enrich lives is something that resonates deeply with Recyclops and what we've set out to do as a company," says Smith. "I am thrilled to have the LHM Company as an investor in our seed round. Their growth capital will help us expand our service. We look forward to working with such a pillar in the community."
"The LHM Company is excited to invest in Recyclops and the team Ryan has built. We believe in their service offering and its potential to not only grow as a business but to offer an innovative approach and encourage stewardship," said Dave Smith, Chief Strategy Officer for the LHM Company. "Recyclops is delivering easy-to-use solutions to homeowners and businesses, ensuring we reduce the amount of waste in our landfills and oceans and expanding recycling to materials that weren't available under conventional methods."
Recylclops+ allows subscribing customers to place materials on their porch for easy every other week pickup. Recyclops is in 30 different states and in 2021 enabled families to recycle and reuse over 1,475,465 pounds of waste, diverting it from landfills.
Tyfoom launches 2.0

Tyfoom, based in Springville, Utah announced this week the launch of Tyfoom 2.0, a significant update to its original app. It includes improvements to the administrator experience, user experience, accessibility, and performance of the platform.
New administrator tools: Tyfoom 2.0 has enhanced alerts that support hyperlinks, attachments, multimedia and rich HTML. Administrators can now pre-schedule alerts and require acknowledgment from users for both regular and priority alerts. The app now captures partial form completions, allowing users to input information throughout the day without losing data.
Enhanced user experience: Design enhancements make it even more intuitive for users to navigate, including a new in-app browser to view documents and linked web pages directly within the app. Unearned Mastery Courses and Company Badges are displayed on the home screen, providing a clear path for self-paced learning.
Improved accessibility: Tyfoom now supports portrait videos, full landscape mode and dynamic text size, allowing the app to work on any iOS and Android device.
Increased performance: Because it has been re-coded from the ground up with an updated, responsive design, Tyfoom 2.0 features increased speed, stability, and cross-platform consistency.
"Employees want to be empowered and to have a connection with their employers, but most feel unengaged," said Mark Nelson, CEO, Tyfoom. "Tyfoom has a 71 percent daily engagement rate, which is higher than the leading social media platforms. As a result, organizations can be confident their workforce will adopt Tyfoom thereby fostering an engaged culture."
Tyfoom, which is priced starting at $12 per user per month, features a library of more than 600 proprietary microlearning videos, as mentioned in an April 11, 2022 TechBuzz profile. It is a platform for managers to upload and automate the delivery of company-specific communication, training, instant messages and other content. The platform also provides a way to receive crucial information through custom forms that can be used for reporting, surveys, checklists, and more. With built in tracking and visibility, managers can view all communication and training in one place.
The company's update this month will enable the uploading of videos from mobile devices for company use as training or alerts.
will.i.am to Keynote at MX Money Experience Summit 2022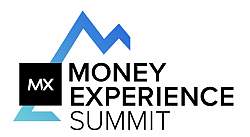 MX has announced that global multi-platinum recording artist, founder of the Black Eyed Peas, and tech entrepreneur will.i.am will keynote its annual conference, the Money Experience Summit (MXS) 2022, at the Snowbird Mountain Resort on September 20-22, 2022.
MXS 2022 will bring together the financial industry's most respected and transformative leaders for three days of keynotes, breakout sessions, and networking events focused on the power of technology and data to improve lives and empower the world to be financially strong.
"Open Finance is redefining the financial industry and Money Experience Summit is where the brightest minds in the financial industry come together to discuss how we push beyond the status quo to deliver positive customer outcomes and new money experiences," said Shane Evans, Interim CEO and President, MX. "From real-world use cases to visionary ambitions and thought-provoking discussions, MXS 2022 will be a catalyst for innovation and collaboration across the financial industry."
Simone Giertz and Adam Grant to Keynote InstructureCon 2022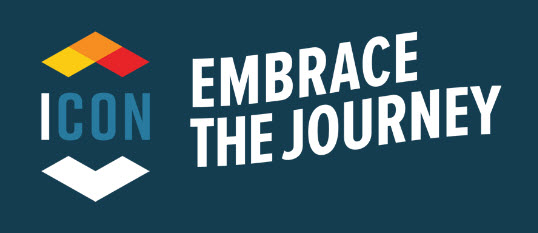 Instructure (Salt Lake City) has announced the lineup for its annual conference, InstructureCon 2022.
This year's virtual event will take place on Thursday, July 14th for customers in North America. Regional InstructureCons will take place later in the year for EMEA, APAC, and LATAM regions. The free professional learning event for educators and edtech users features keynotes Simone Giertz and Adam Grant. Instructure partners presenting include AWS, Microsoft, Zoom and Google.
"InstructureCon is an opportunity to come together and recognize the phenomenal dedication and innovation educators demonstrated over these past couple of years," says Melissa Loble, Chief Customer Experience Officer at Instructure. "Teachers everywhere faced unparalleled challenges last year and developed entirely new and exciting classroom solutions to tackle the shifting ways students are learning. Community is at the heart of our company, and it's how we continue to build the Instructure Learning Platform. We welcome this moment of camaraderie, celebration and discovery with thousands of fellow education enthusiasts."
Simone Giertz is a STEM icon, Swedish inventor, brain-tumor survivor, robotics enthusiast, TV host, professional YouTuber, and passion provoking educator. Her TED talk, "Why you should make useless things" has encouraged kids and adults worldwide to ask questions through creation and to be curious. Ms. Giertz will share her unique perspective into the importance of STEM education and how educators and students can ask and answer questions through the process of creation.
Adam Grant is a celebrated author and educator who speaks on the emotional journey of educators and the triumphs and tragedies of this path. As an organizational psychologist, bestselling author and professor at Wharton, he explores the science of motivation, generosity, original thinking and rethinking. Grant is recognized as one of the world's 10 most influential management thinkers, and Fortune's 40 under 40.
Attendees will also hear from Instructure executives and education experts including CEO, Steve Daly, who will speak about how to navigate new challenges through collaboration and community, and how to embrace the journey of change. Chief Strategy Officer, Mitch Benson, will discuss scaling the mountaintops of new technology, including Instructure's continued commitment to openness and the future of education. Loble will discuss the myriad challenges of being an educator in today's post-pandemic climate and highlight how teachers have blazed new trails with innovative real-life approaches to learning.
Instructure Names Shiren Vijiasingam as Chief Product Officer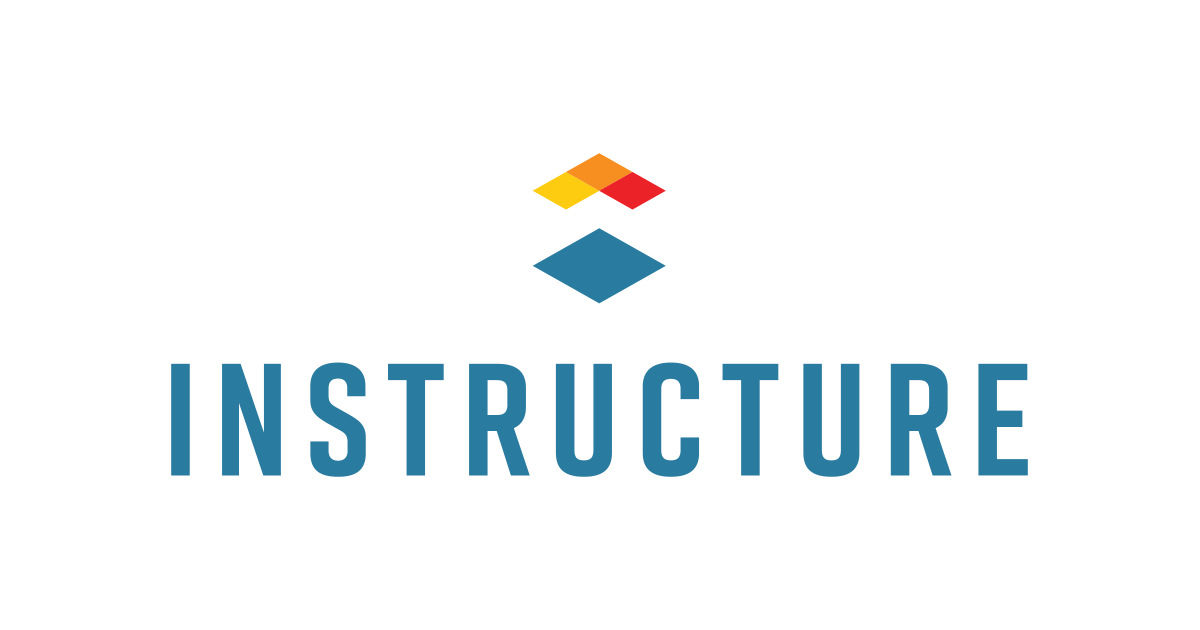 Instructure (Salt Lake City) has announced the appointment of Shiren Vijiasingam as its chief product officer, effective June 20th.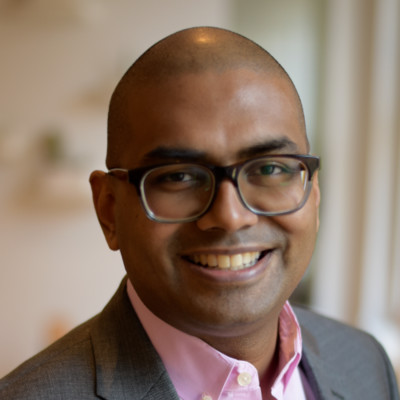 Vijiasingam joins Instructure with over two decades of product experience and more than ten years in education technology. He previously served as Chief Product Officer, both at Newsela, a K-12 content platform and General Assembly, the pioneer of career transformation education. "Shiren's customer-centric approach to product development will ensure that we drive innovation in Canvas and Instructure's other core products as we enhance our broader solution strategy," said Steve Daly, CEO of Instructure. "His data-driven approach to product development and track record of discovering winning solutions will accelerate our strategy as we enter a stage of hyper growth."
"I'm excited to join Instructure and their talented, mission-driven team, to pursue their goal to empower educators and reach learners with highly-engaging experiences," said Vijiasingam.
"The company is perfectly positioned to further disrupt the industry through the addition of transformational new products to its powerful Instructure Learning Platform."
SimpleNexus Adds Major New Customer, Family First Funding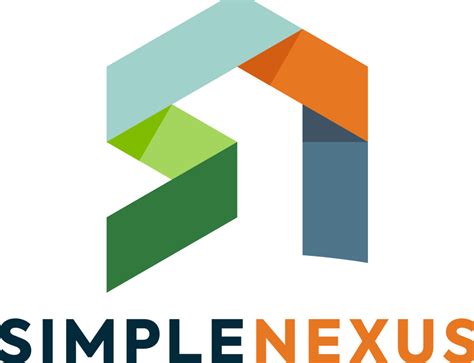 SimpleNexus, an nCino company and developer of a popular homeownership platform for loan officers, borrowers, real estate agents and settlement agents, announced this week that independent mortgage bank Family First Funding has implemented Nexus Engagement, Nexus Origination and Nexus Closing to provide borrowers with a streamlined, single sign-on homebuying experience.
Founded in 2011 and based in Toms River, New Jersey, Family First Funding is a retail mortgage lender doing business in 35 U.S. states and the District of Columbia. Family First Funding has made the SimpleNexus platform available enterprise-wide to its 200 loan officers. According to Family First Funding Chief Operations Officer and Co-Founder Neusa Gillen, the independent mortgage bank selected SimpleNexus to elevate its brand with single sign-on, mobile-first technology that makes home financing accessible from any internet-enabled device.
"Family First Funding implemented SimpleNexus' homeownership platform because its intuitive interface and 'from anywhere' functionality facilitates a modern, personalized experience that supports our borrowers through every step of the homebuying process," said Gillen. "Even more special is that SimpleNexus' mobile-first functionality isn't just for borrowers. It empowers our loan officers to manage their pipelines as they're visiting real estate agent partners and networking at community events. The ability to quickly fire off pre-approval letters is a huge value add for our organization."
Nexus Engagement helps lenders facilitate productive referral relationships and convert pre-application leads with features like integrated home search, a payment calculator and instant chat. Nexus Origination is point of sale (POS) technology that enables borrowers to apply for a loan, submit documents, view loan status updates, communicate with loan officers, eSign disclosures and more. Nexus Closing is a comprehensive closing platform that facilitates a streamlined experience for all categories of closings: traditional, hybrid, hybrid with remote online notarization (RON) and full eClosings. Together, the three tools facilitate a streamlined, single sign-on homebuying experience accessible from anywhere via a lender-branded mobile app.
"Developing a platform that helps lenders thrive and simplifies the home financing process for borrowers is incredibly rewarding," said SimpleNexus Founder, Matt Hansen. "We are committed to continually enhancing our platform so that our customers can set the bar in their communities for what the homebuying experience should be."
Scorpion Appoints Bridgette Moore As Chief People Officer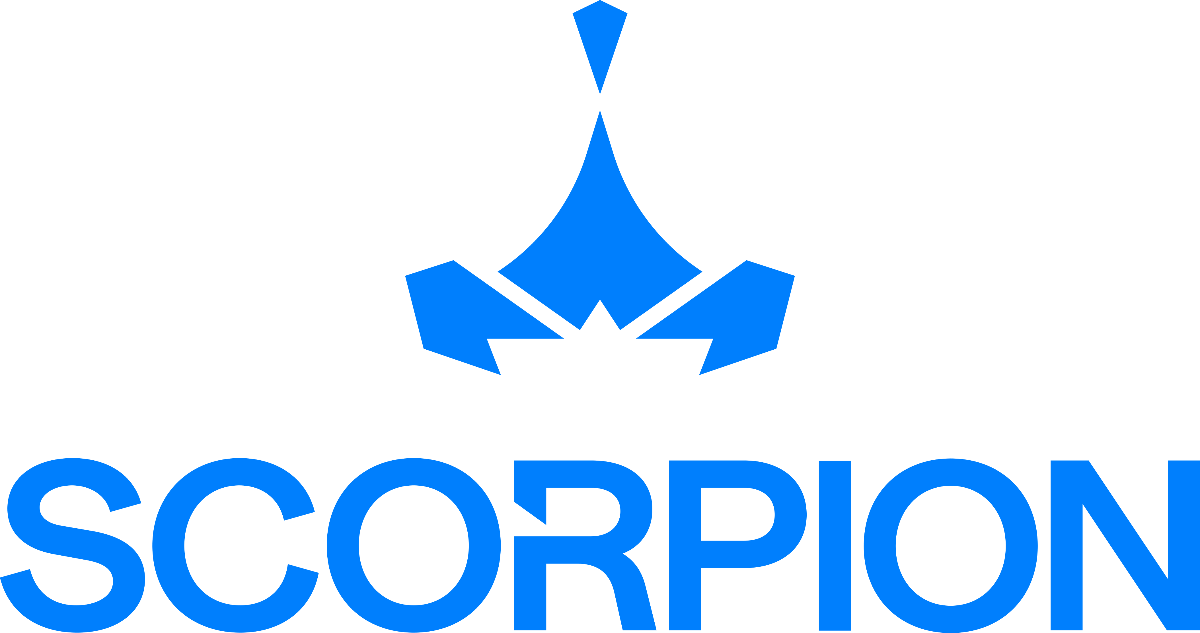 Scorpion has appointed Bridgette Moore as its Chief People Officer. She will report to Scorpion CEO Rustin Kretz. Moore will lead Scorpion's people strategy and help promote a supportive, performance-oriented and inclusive environment as the company experiences tremendous growth. Bringing more than twenty years of experience, Moore is equipped to deliver key results and help lead the company in a variety of HR functions and corporate initiatives, including culture and engagement, talent and leadership development, and organizational design.
"Bridgette is the ideal fit as our Chief People Officer, as she offers invaluable leadership skills and expertise that will foster the development and happiness of our people." said Rustin Kretz, CEO and Founder of Scorpion. "Her proven track record of leading efforts around culture, engagement, diversity, equity & inclusion, rewards, leadership and workforce planning ensures that not only will we have incredible leadership, but an even stronger vision for the success of our people. As we continue to expand our company and continue our next phase of growth, Bridgette is key to our success."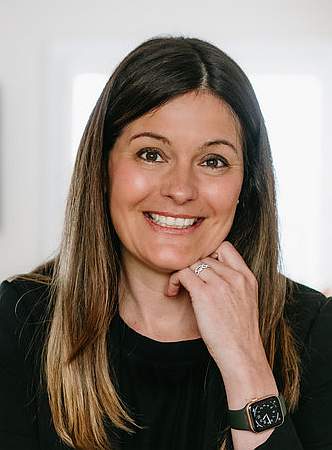 Prior to joining Scorpion, Moore led The Pharm, a WBA / WPP agency, as its Global Chief People Officer, after serving as WPP's Global Corporate Chief People Officer. Additionally, Moore spent more than a decade at Allstate Insurance Company's headquarters, where she most recently served as Vice President of HR and Growth Businesses.
"I am absolutely thrilled to join a team that cares so deeply about its customers and employees. Scorpion is powered by a strong sense of purpose, as it uses its world-class talent to help local businesses thrive," said Moore. "I look forward to helping Scorpion build on its commitment through an amazing people experience, and a focus on employee diversity, equity, inclusion, belonging and engagement."
Scorpion, whose Los Angeles headquarters recently relocated to Thanksgiving Park in Lehi, is a rapidly-growing provider of technology and services as profiled last month in TechBuzz. The company helps local service providers understand their unique market dynamics, maximize their marketing efforts, and delight their customers. Scorpion offers SEO, Reviews, Advertising, Email Marketing, Chat and Messaging, Social Media, Websites, Lead Management, Appointment Scheduling, and more. The company brings everything together in a way that's easy to understand and manage, blending AI and teams of real people with vertical expertise to support customers in setting, measuring, and reaching their goals.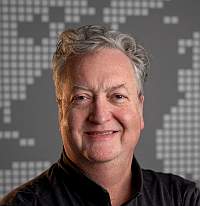 About the Author