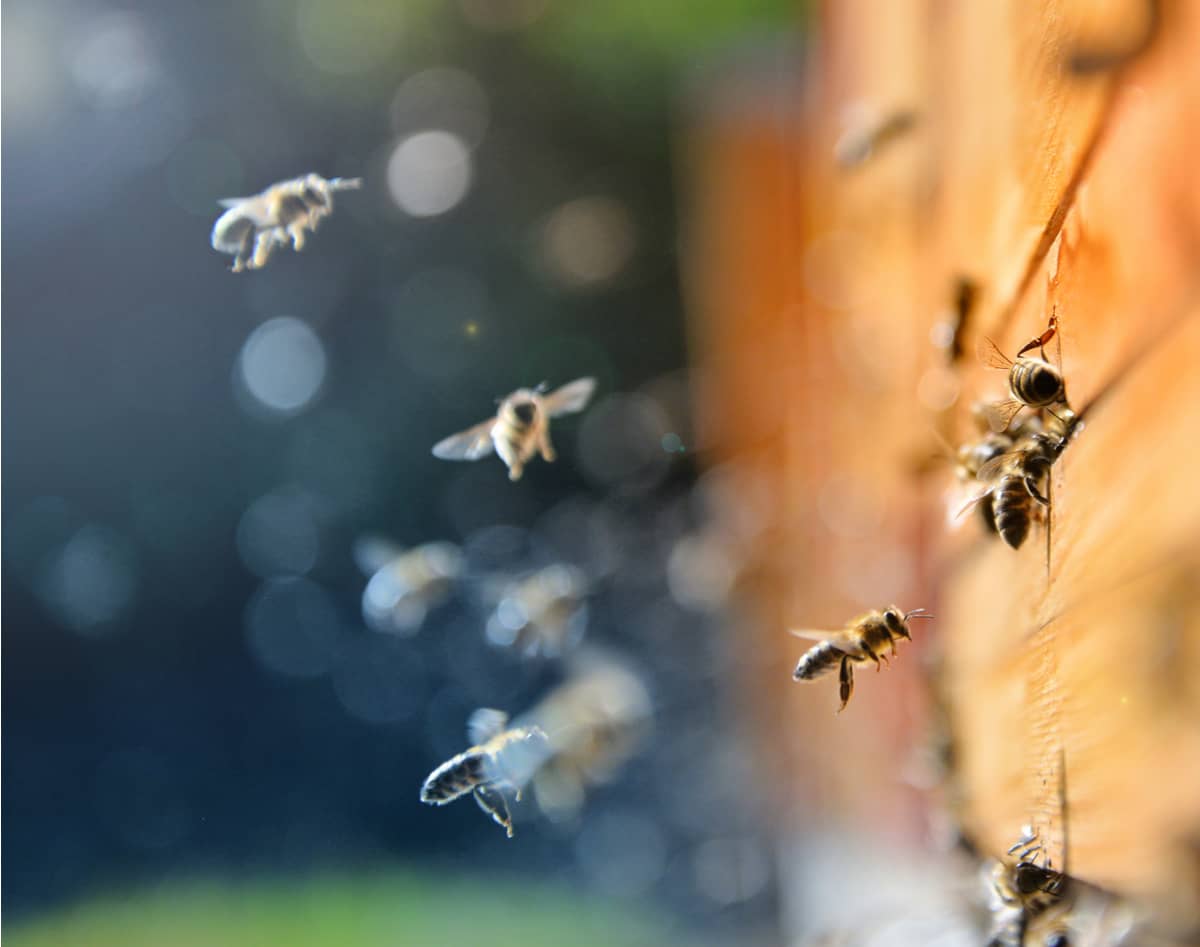 Buzzworthy - June 25, 2021
Xenter announces new Therapeutics Business Unit; taps David Bearss to lead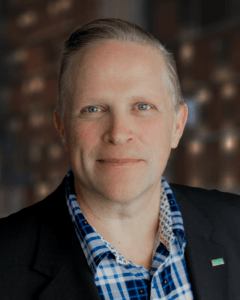 On June 23, 2021, following the close of $12 million in Series A funding, Xenter announced the launch of the Xenter Therapeutics business unit. This new unit will be led by David J. Bearss PhD, Xenter's president and board member.
Xenter Therapeutics' first initiative is the purchase of "XT-0528," a "retinoic acid-related orphan receptor-gamma" (RORγT) drug that has successfully completed the first phase of a clinical trial involving healthy volunteers. The company is preparing the drug's next clinical trial early next year.
RORγT acts as a master control switch for immune cells. It has the potential to suppress chronic inflammation. "The strength of the preclinical and early clinical data leads us to believe that XT-0528 has potential as an oral therapy for a number of inflammatory and autoimmune indications," stated Bearss.
"As a company, Xenter is innovating new wireless technologies and techniques for interventional medicine and launching a digital health platform that leverages medical data in a format that enables therapeutic drug research," according to Founder, Chairman and CEO Richard J. Linder.

JobNimbus Announces Building Business Season Two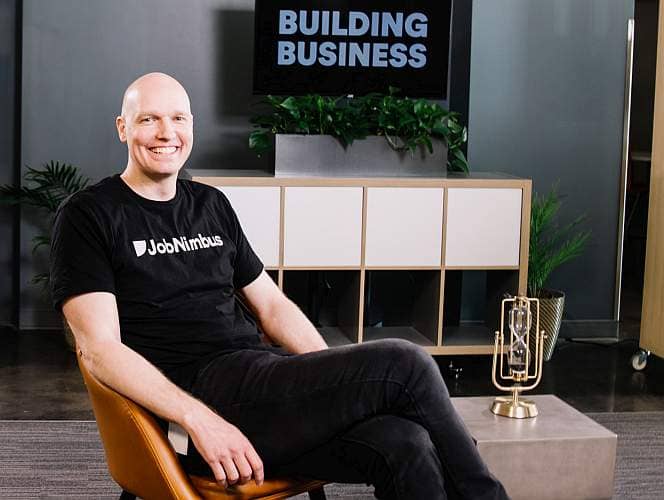 On June 22, 2021, JobNimbus announced the second season of Building Business, its YouTube series geared towards educating small business owners on the practices that can help them scale and grow. The series, which first aired in January 2021, features a variety of experts who are interviewed by JobNimbus co-founder and CEO Ben Hodson.
"A lot of small business owners have contacted me to talk about what they've learned and applied from the show," Hodson said. "We also learned so much over the course of season one, we really had no choice but to do another season. We're really excited about what we have to share this time around."
Season one of Building Business featured topics ranging from marketing to hiring, and even included an episode on workplace communication. Experts from roofing businesses, marketing agencies, and JobNimbus itself participated in sharing expertise for their viewers.
Season two will include the following guests and topics:
Dennis Steele, co-founder of Podium, speaking on customer experience
Brock Blake, CEO of Lendio, speaking about when to get a business loan for growth
Jared Olson, VP of People Experience at JobNimbus, speaking on how HR can become "people experience"
New episodes will be released every Monday starting on June 28, 2021. Those wishing to view the full season one can do so here.
It is also available as a podcast on all major listening platforms, or on JobNimbus' YouTube channel.
SimpleNexus Announces Integration with Finicity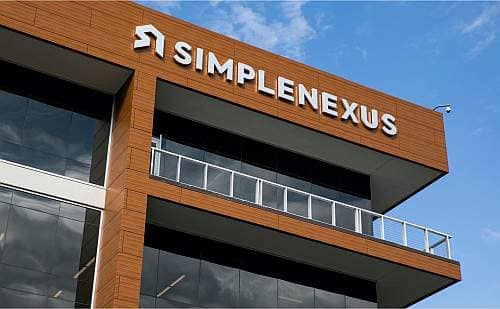 SimpleNexus has become the first mortgage Point of Sale (POS) platform to integrate with Finicity's Mortgage Verification Service (MVS). Based in Salt Lake City, Finicity has been providing since 2000 open banking solutions via a real-time financial data aggregation and insight platform. It launched its MVS solution in February 2021. Last year it was acquired by Mastercard for $825 Million on June 23, 2020. Combined with its $160 million earn out and the $825 million cash buy out from Mastercard, Finicity's valuation amounts to nearly $1 billion.
Borrowers can use the SimpleNexus mobile app to access Finicity's MVS to complete asset, income and employment verification in a few simple steps in minutes. Lenders receive validated payroll, paystub and bank account data in real time and can refresh the data within 10 days of the loan closing as needed to fulfill investor requirements.
The service leverages consumer-permissioned bank and payroll data to provide accurate, real-time insight into a borrower's current assets, income and employment in minutes, without any paperwork. MVS has helped lenders shave up to 12 days off the origination process. MVS is accepted by both Freddie Mac and Fannie Mae.
According to Synergy One CEO Steve Majerus, whose 275 loan officers use a white-labeled version of SimpleNexus under the S1 Connect moniker, "By embedding Finicity's income and employment verifications within S1 Connect, just as we previously integrated Finicity's asset verification, we have once again significantly empowered our clients and streamlined the home approval process."
Lehi-based SimpleNexus is the first mortgage point-of-sale (POS) platform to offer Finicity's MVS as an integrated solution.
Mike Roth Becomes Advisor to Pattern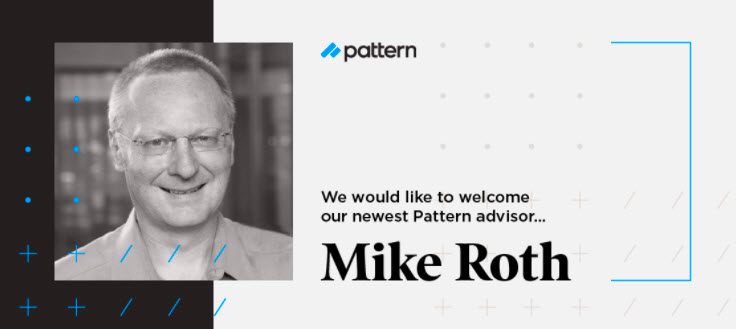 Mike Roth, a former 20-year executive at Amazon, has joined Pattern as a senior advisor to the company's board of directors. Before joining Pattern, Roth served as vice president of global customer fulfillment operations, leading Amazon's fulfillment teams in the Americas, Europe, Japan, and India. Roth will apply his 20 years of experience building and scaling global operations at Amazon to accelerate the growth of the supply chain, logistics, and fulfillment layers of Pattern's ecommerce operations. Roth served as a senior leader and key architect of Amazon's transportation and operations programs, globally.
While leading Amazon's North America division, Roth drove the expansion of the company's Amazon Fresh grocery delivery service. He created a network of sorting centers that enabled Sunday delivery. He also guided the integration of Amazon Robotics into the company's fulfillment centers.
Pattern is an ecommerce acceleration platform operating in 45 countries, a nearly 250% growth in reach during the past twelve months. Pattern uses proprietary technology and data-driven insights to help brands attain profitable ecommerce growth on their own websites as well as on global marketplaces such as Amazon, Walmart, eBay, Google, Tmall, JD, and MercadoLibre. The Lehi-based company has over 400 employees.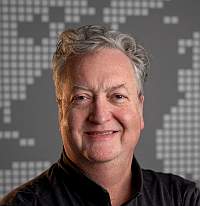 About the Author