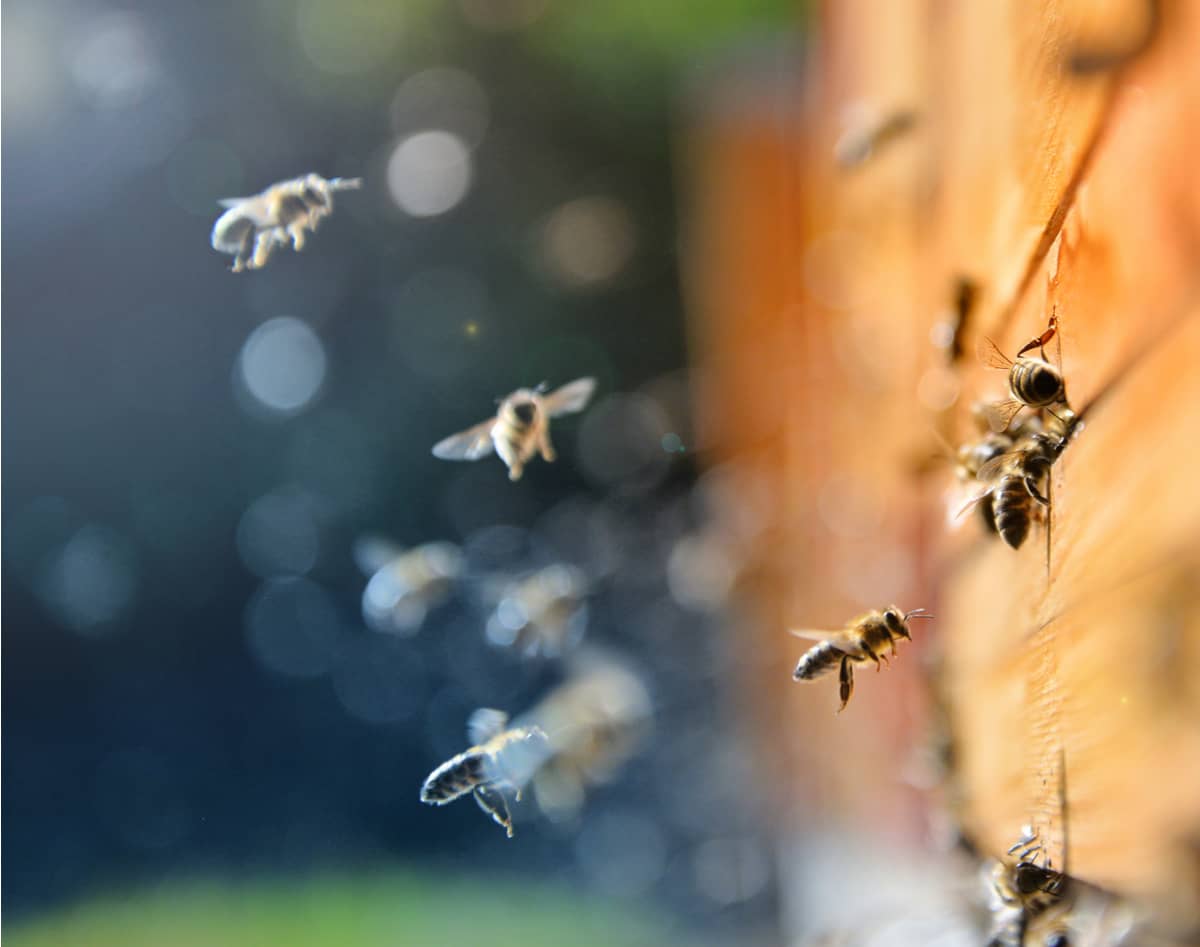 Buzzworthy - May 27, 2022
New Terminal at Provo Airport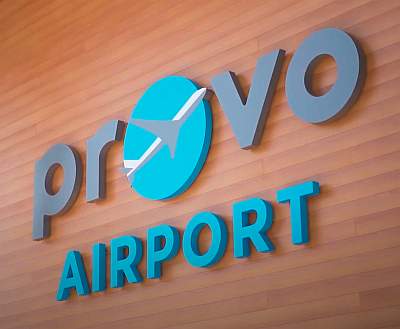 The new Provo Airport terminal will open for business in July 2022. Utah's second largest terminal cost $55 million to build. It has 4 gates (expandable to 10), an enclosed family lounge for children, a traveler's area seating, retail shops, restaurants, murals, and floor to ceiling glass.
Currently, some 7,000 weekly travelers go through the Provo Airport. Research prepared by JVIATION indicates that Provo Airport creates over 2,200 jobs in the region with a payroll of $80 million. Spending generated by the Provo Airport equals $168 million annually for a combined economic impact of $248 million annually.
The expanded airport will greatly increase this impact.
Estimates are that passenger count will double to 14,000 each week with a total economic impact projected to increase to over $350 million annually.
Imagining Utah's next 50 years, Natalie Gochnour of The Kem C. Gardner Institute says "Imagine a major airport in Utah County servicing the greater Salt Lake metropolitan area. Utah County is the state's fastest growing urban county and has, by far, the most remaining developable land. Provo Municipal Airport already offers commercial air service via Allegiant Air to Los Angeles, Mesa, Oakland and San Diego. More airlines and destinations could be on their way."
Allegiant Airlines announced that the Provo Airport will be a western hub requiring a $95M investment. Breeze Air also announced five new destinations from Provo Airport. It now has 17 destinations serviced from Provo.
See video of the new Provo Airport below:
DisruptHR 2022 Event - June 29, 2022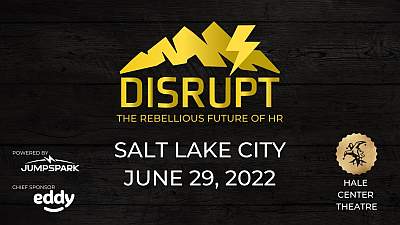 DisruptHR Salt Lake City is holding an HR event on June 29, 2022 to challenge status quo HR assumptions and showcase innovation in the HR field. Progressive HR leaders and people-centered executives are invited to gather Hale Center Theatre in Sandy, Utah for an event that will be "real, messy, fun, and just the beginning of authentic influence in your workplace," says David Alsop, the event's organizer.
"We are leveraging disruption and a start-up mentality to unite a community that transforms the human experience and business outcomes. By connecting with and following this community of gritty-community influencers, you will be being with the right people working to shatter the status quo in the workplace."
In 2016, Alsop, (currently VP of HR at Ultradent Products) left a career at Kraft Heinz Company in the Midwest to return to Utah. He saw an opportunity to help the HR profession in Utah modernize.
"Too many organizations have relegated HR to be the police who fire people, the administrators who write policies to control people, and the party planners for the company picnics," says Alsop. "Too many HR networks are reinforcing the policy-centric mentality of the profession and not doing enough to challenge the norms holding HR back from the proactive, strategic impact that growing organizations need to align people efforts to business outcomes. Too many graduates of the amazing HR programs in this state leave Utah for more progressive HR practices in the Fortune 500 industries."
In 2017 David and his network of progressive HR practitioners partnered with a national event concept called DisruptHR to start a chapter of the event for Salt Lake City. "After the first event, it was apparent that the business community was just as passionate to join a cause seeking to disrupt the status quo in leadership mentalities holding their workplaces back," says Alsop.
Since 2017, DisruptHR Salt Lake City has become an annual tradition "to jump-start the next wave of disruption in thinking across workplaces and through other events," says Alsop.
To register for Disrupt Salt Lake City click here.
Tamarak Capital Finalizes Investment in Pillow Cube
Tamarak Capital, a multi-family venture capital office based in Springville, Utah, announced on May 25, 2022 it has finalized a growth investment in Pillow Cube. Tamarak did not disclose the size of the investment.
Utah Valley resident Jay Davis founded Pillow Cube in July 2019. At the time, he was working at Creatably, his creative agency in Provo specializing in supporting brands including Gabb Wireless, Owlet, and Homie. Davis utilized his creative marketing skills to launch Pillow Cube on Kickstarter, though he'd been developing the idea for far longer. The mother of Davis's childhood friend gave him the idea when he was just 10 years old when she taught him about Japanese pillow boxes. As Davis got older, he noticed that traditional pillow shapes did not adequately support his head and neck, and while being pitched by potential bedding clients, he saw a cube-shaped foam sample and decided to test it as a pillow.
The Kickstarter was fully funded in 48 hours, supported by an engaging and successful marketing campaign. Since that launch, the company has developed additional products for the Pillow Cube family (like the Side Sleeper Pro, Ice Cube, Sidekick and Pillow Cubs for kids).
"Pillow Cube is growing so quickly that we wanted an investor, but we didn't want to settle for traditional options," says Davis. "Tamarak is not only an investor, but also a strategic partner."
Tamarak is a limited private fund of the Hatch family and the Malouf family focusing on pre-seed funding in strategic companies. The office is unique both because of the emphasis on additional resources for entrepreneurs (like marketing, accounting and operations) and because of the connection to Malouf Companies.
Kacie and Sam Malouf are majority partners at Tamarak and founders of Malouf Companies, a vertically integrated corporation in Logan, Utah that has seen explosive demand for their consumer products. The couple built their business by reimagining the sleep industry, and Malouf Companies has made award-winning sleep products part of their core business since 2003.
"We can leap years into the future because we get to plug into the operations at Malouf. They have been excelling in the bedding world for decades," says Davis.
"Kacie and I started our company 19 years ago as young entrepreneurs, so we understand those challenges and the type of support that would have accelerated our growth. We're uniquely positioned to help young companies succeed, " says Malouf CEO, Sam Malouf. "Working with Pillow Cube is especially exciting because it's in our core industry. We've got almost 20 years of expertise to help this brand—which is already incredibly powerful—go even further."
The next goals of Pillow Cube are to move into more retail locations, in addition to strengthening their online presence. Keaton Hatch, CEO of Tamarak Capital, said, "With the resources provided by Tamarak, the operations expertise of Malouf, and the brand power of Pillow Cube, I believe we've got a future household brand name in our portfolio. This is the kind of strategic partnership that makes Tamarak unique, and it's exciting to see it all unfolding."
OCAVU Launches Utility Engine at Cryptopia

OCAVU, formerly SeekXR, launched its utility engine for the Web3 ecosystem. The company made the announcement on May 26, 2022 at Cryptopia, Utah's largest gathering of Web3 enthusiasts from around the world. The OCAVU Network easily assigns, distributes, and enables real-world value from digital experiences like NFTs and tokens, helping brands and influencers build more community with their users.
Since it was founded as Seek in 2016 as an augmented reality treasure hunt in the Wasatch Mountains, the company has evolved into a leading 3D infrastructure technology to suit a variety of needs and use cases—from helping educators find creative ways for students to have interactive 3D/AR experiences during the pandemic, to powering ecommerce brands with real-time visualizations, allowing shoppers to visualize how a couch would fit in their living room.
SeekXR recently rebranded to OCAVU. The company is rolling out The OCAVU Network to further its mission in providing an easy onramp into Web3 for brands, artists, and influencers. The company is reporting significant traction and revenue growth from the OCAVU Network with brands like Dude Perfect, MaryRuth Organics, and Social Mixtape on its platform.
"We've had the opportunity to work with a lot of great content creators and brands, and a common frustration among them was the lack of control and stunted revenue potential," said OCAVU Co-Founder, CEO and 2022 WIN100 awardee Jon Cheney. "We created the OCAVU Network to tackle this problem head on using the incredible new capabilities and paradigms of Web3 giving creators more opportunities to engage with their communities and have more control over their content and financial futures."
The new OCAVU token powers the Network by providing liquidity to additional community tokens and creating a direct onramp/offramp through traditional payment platforms. It's a fully functioning Polygon wallet that is embeddable to any website without the need for a plugin extension, allowing for true community management and 1:1 marketing automation on the blockchain.
MX Hosts 25-minute Webinar on Open Banking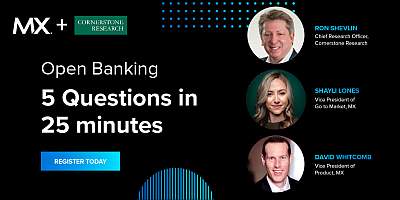 On June 1, 2022, MX is hosting a free online presentation on Open Banking for individuals and teams in financial institutions and fintechs who are interested in the concept of Open Banking, and more broadly, Open Finance.
The presentation format will cover five questions in 25 minutes. It will present data from the latest Cornerstone Research about Open Banking and Data Aggregation and will feature three informed speakers: Ron Shevlin, Chief Research Officer at Cornerstone Advisors and two MX Vice Presidents: David Whitcomb, (Product) and Shayli Lones, (Go To Market).
Interested parties can register here.
Utah Joins National "Internet for All" Initiative

Gov. Spencer J. Cox and the U.S. Department of Commerce's National Telecommunications and Information Administration (NTIA) announced this week that Utah has signed on to participate in the "Internet for All" initiative which will invest $65 billion to provide affordable, reliable, high-speed internet for everyone in America by the end of the decade.
Funded through the Bipartisan Infrastructure Law and administered by NTIA, Internet for All programs will build internet infrastructure, teach digital skills, and provide the necessary technology to ensure everyone in America – including communities of color, rural communities, and older Americans – have the access and skills they need to participate in today's society fully.
The Internet for All programs include three funding opportunities:
Broadband Equity, Access, and Deployment (BEAD) Program ($42.5 billion)
Enabling Middle Mile Broadband Infrastructure Program ($1 billion)
State Digital Equity Act programs ($1.5 billion)
To participate in the BEAD Program, Utah has submitted a letter of intent and a planning funds budget to unlock $5 million in planning funds and allow states to begin creating a five-year action plan. Each state will have direct support from dedicated NTIA staff through the process. Each participating state is guaranteed a minimum $100 million allocation, with additional funding determinations made based on the forthcoming coverage maps from the Federal Communications Commission.
"Generations before us brought electricity to rural America and built the interstate highways," said Alan Davidson, U.S. Department of Commerce assistant secretary and head of the NTIA. "Our generation's task is to connect all Americans online. Thanks to the Bipartisan Infrastructure Law, states are joining NTIA in this major new program to promote Internet access and adoption so that everyone in America has a chance to thrive in the modern economy."
The recent launch of the State Digital Equity Planning Grant Program kicks off a series of Digital Equity Act steps that will invest $1.5 billion to heighten adoption and use, like digital literacy training, for those who need it most, including communities of color, rural communities, and older Americans. The Enabling Middle Mile Broadband Infrastructure Program will award grants on a technology-neutral, competitive basis to eligible entities to construct, improve, or acquire middle-mile infrastructure.
Regions Bank Opens Lending Division in Salt Lake City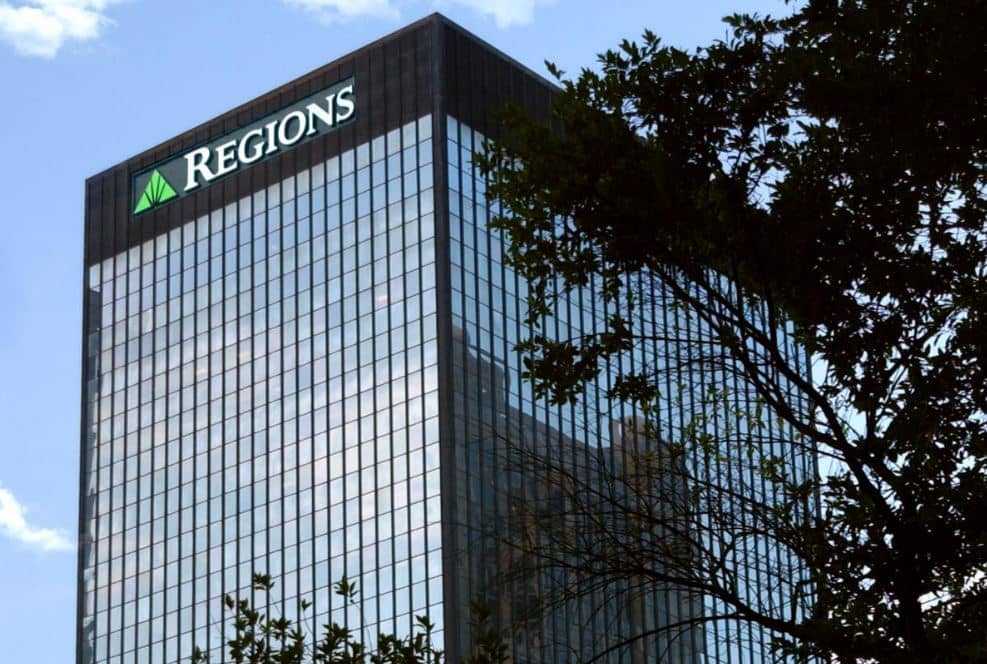 Regions Bank created its first presence in the West with the opening of an office for its home improvement lending division at 650 Main in Salt Lake City. Regions Bank is part of Regions Financial Corporation, a member of the S&P 500 Index. It is one of the nation's largest full-service providers of consumer and commercial banking, wealth management and mortgage products and services. Regions serves customers across the South, Midwest and Texas, and now Utah after it acquired SLC-based EnerBank.
EnerBank currently works with over 8,000 contractors throughout the United States, and the number is growing due to Regions' existing contractor clients choosing to work with EnerBank as their home-improvement lender. Currently, more than 160 Regions clients are working to join EnerBank's network so they, too, can offer point-of-sale financing options for their customers' home improvement needs thanks to the Regions Bank-EnerBank combination.
EnerBank requires its nationwide network of contractors to be licensed and insured, have five or more years of experience completing certain project types, generate $500,000 or more in annual residential sales, and have good credit. They must also have a strong service record along with certain training and other criteria to join the network.
Since its founding, EnerBank has financed over $13 billion in home improvements for more than one million homeowners.
Regions Bank's Salt Lake City office hopes to provide Utah residents with convenient, competitive solutions for efficiently financing home improvement needs. In recent years, especially during the pandemic, there has been tremendous demand for new options to finance upgrades people are making to their homes. Banks and financial institutions are interested in ways they can grow their brand and revenue, capitalizing on the home improvement remodeling trend, which was already strong and has increased substantially in the pandemic.
Around the same time Regions acquired EnerBank, Truist acquired Service Finance and Goldman Sachs acquired Green Sky, both acquisition targets focused on the growing trend of home improvement lending/financing.
"Demand for home improvement lending is strong as people across the country make new investments in their homes," says Kate Danella, head of Regions' Consumer Banking Group. "We expect this demand to continue, and throughout its history, EnerBank has built solid business growth to meet a wide range of financing needs. Regions Bank is proud to invest in EnerBank's continued success while introducing the EnerBank name to more clients across our retail banking footprint and beyond. And we are excited to contribute to downtown Salt Lake City's continued growth as EnerBank officially moves into its new offices at 650 Main."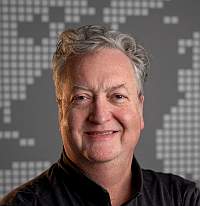 About the Author