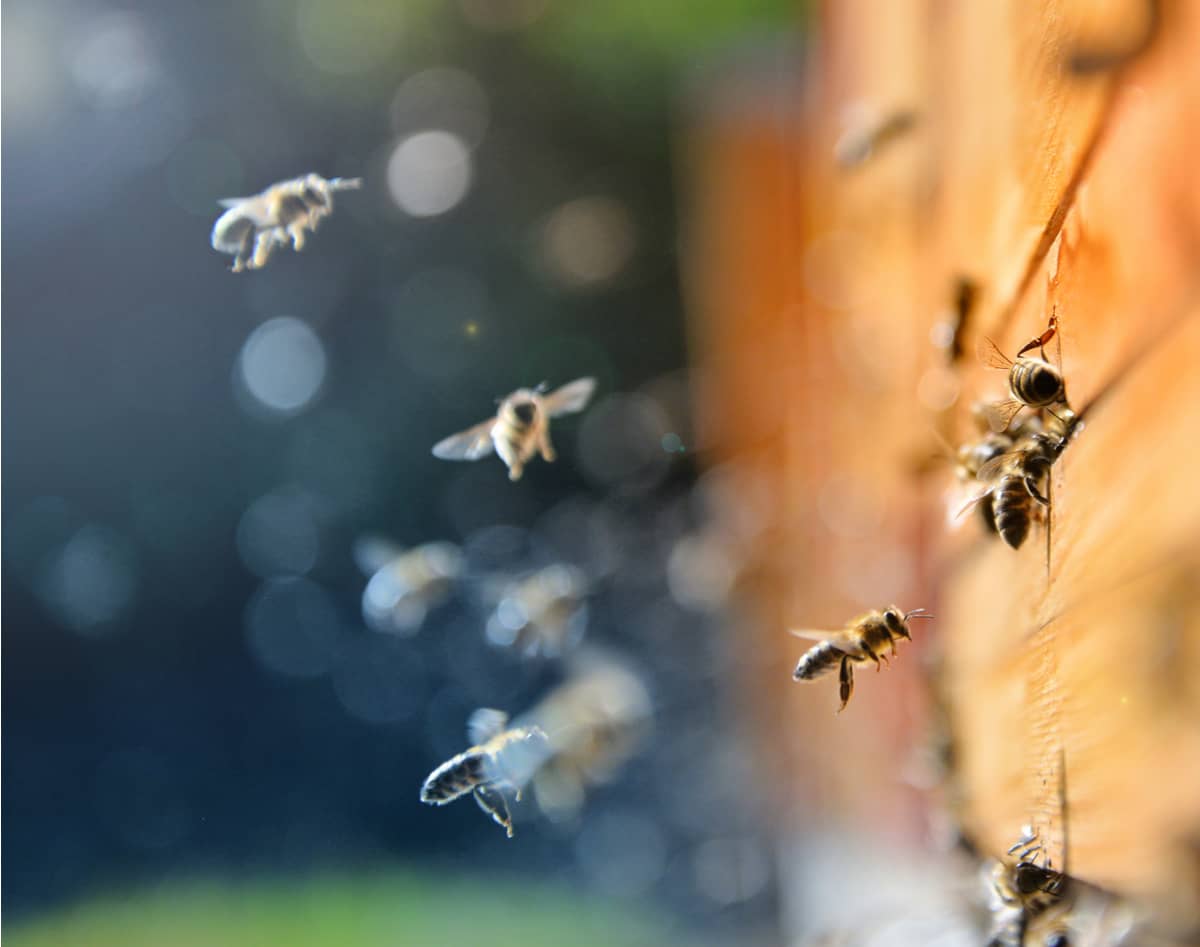 Buzzworthy - October 22, 2021
Weave Files S-1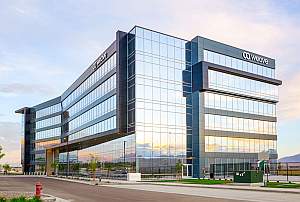 Weave Communications, Inc. announced on October 18, 2021, that it publicly filed a Form S-1 registration statement with the U.S. Securities and Exchange Commission relating to a proposed initial public offering of its common stock. The number of shares to be offered and the price range for the proposed offering have not yet been determined. Lehi-based Weave will list its common stock on the New York Stock Exchange under the ticker symbol "WEAV." Weave offers an all-in-one customer communications and engagement software platform for small and medium-sized businesses. It has over 15,000 customers and was the first Utah company to join Y Combinator. The company has received several awards, including the Fortune 100 Best Companies 2019, Forbes 2019 Cloud 100, and Forbes 2020 Next Billion-Dollar Startups, the 2019 and 2020 Inc. 5000 fastest-growing companies in America, Glassdoor's 2019 and 2020 Best Places to Work and 2019 Top CEOs.
RainFocus Unveils Essential Product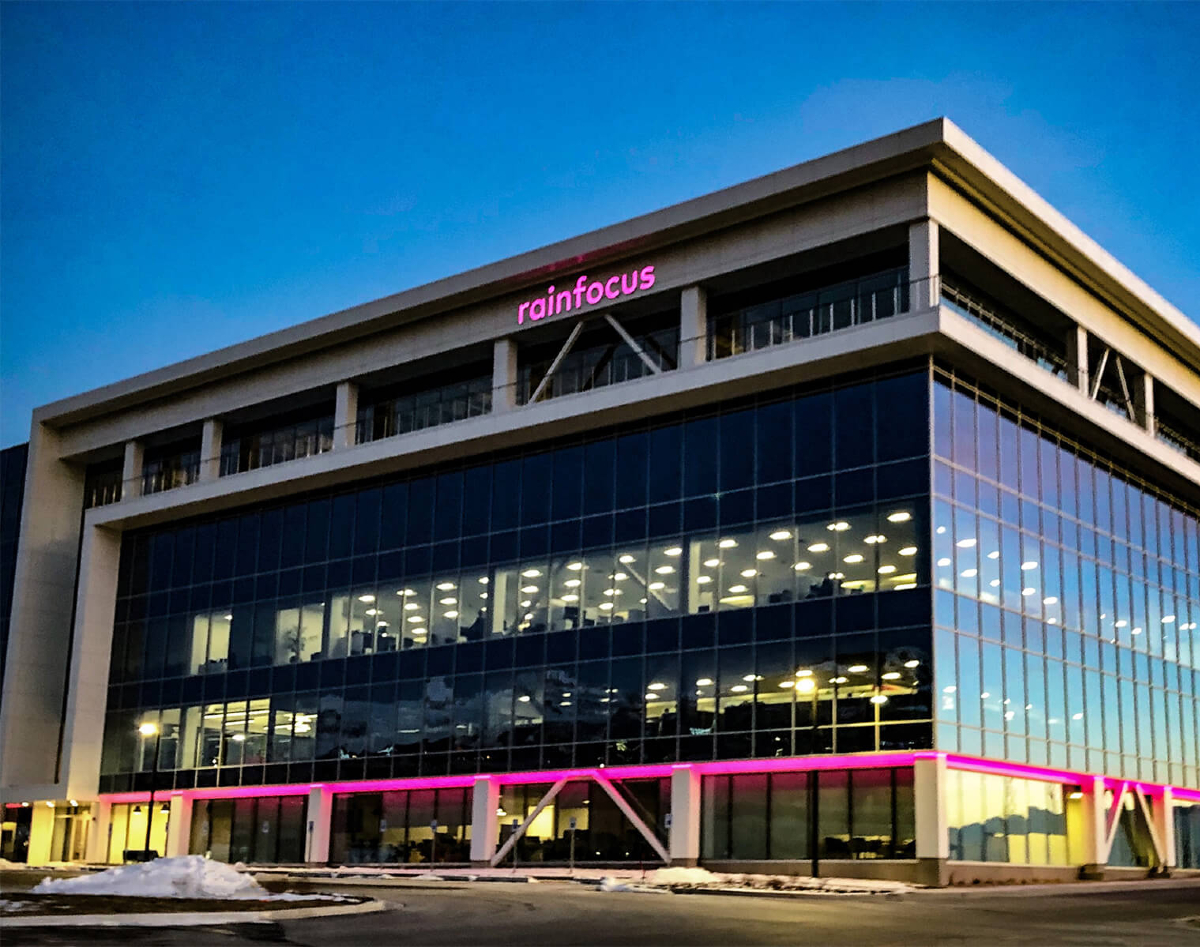 On October 20, 2021, RainFocus, unveiled its RainFocus Essential package, part of the company's all-in-one event management and marketing platform. RainFocus Essential includes security, data privacy, SSO and marketing automation features, and is designed to bring together marketing teams for in-person, virtual, and hybrid meetings and small events.
Last month the Lehi-based company received a $60 million Series C round from KKR and JMI Equity as covered in TechBuzz (the amount was originally reported by Forbes). RainFocus will use that funding to further enhance its unified event management and marketing platform, continue to grow its global footprint, and accelerate its strategic go-to-market initiatives.
RainFocus reports a doubling of its revenue organically within the last 12 months with a customer-based of over 5.1 million business users in 167 countries, including many widely recognized brands.
Qualtrics' Big Q3 Earnings Report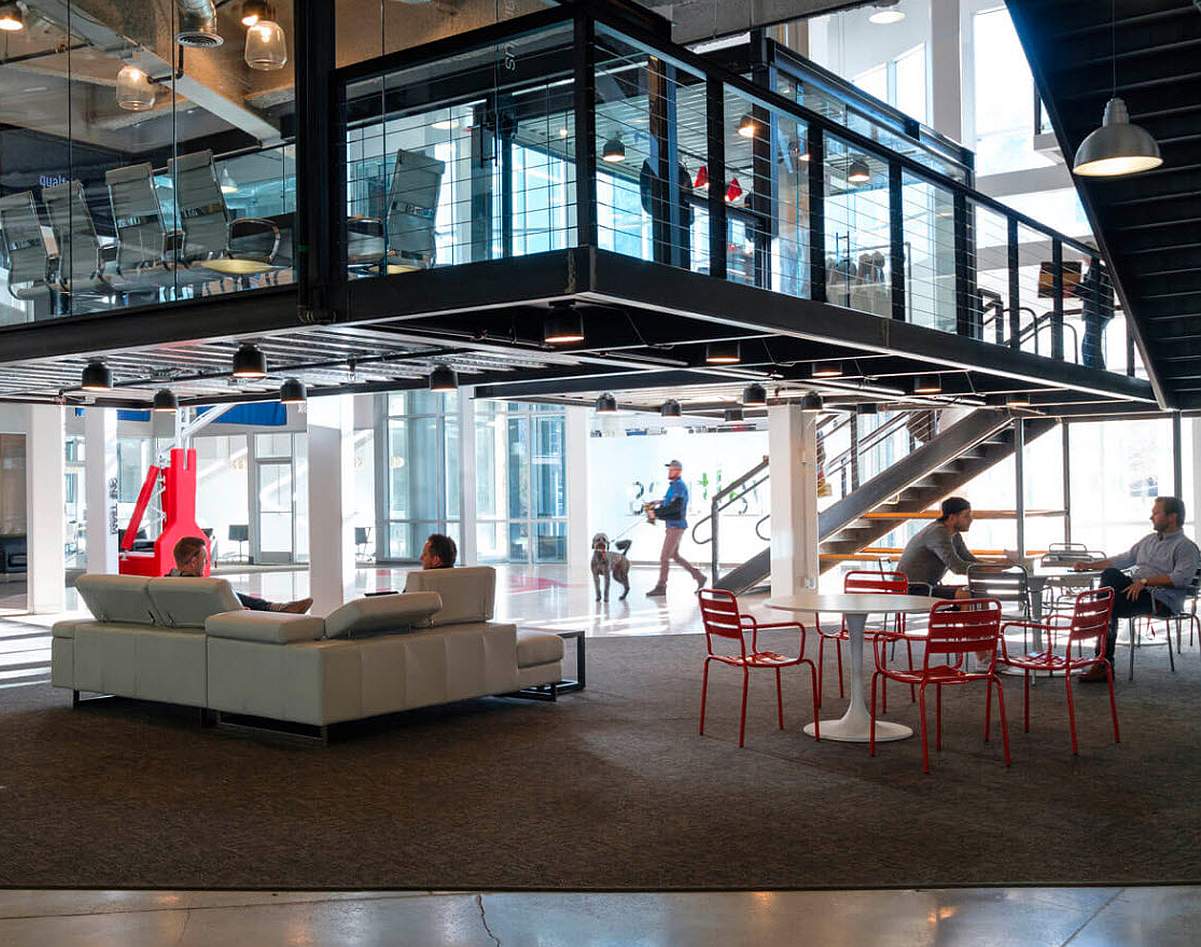 On October 20, 2021, Qualtrics International Inc. reported another strong quarter with a surprise profit and stronger-than-expected revenue. Highlights include total revenue for the third quarter was $271.6 million, up from $192.8 million one year ago, an increase of 41% year-over-year. Subscription revenue for the third quarter was $220.3 million, up from $148.3 million one year ago, an increase of 49% year over year. Total cash and cash equivalents as of Sept. 30, 2021 was $589.9 million.
The company's stock gained more than 7% in after-hours trading based on the strong Q3 earnings report.
Qualtrics, with its headquarters in Provo and Seattle, created a new category of software, Experience Management (XM). Over 13,500 organizations around the world use Qualtrics. The company made history as Utah's biggest IPO ever earlier this year, as mentioned in TechBuzz.
Route listed in Forbes Next Billion Dollar Startups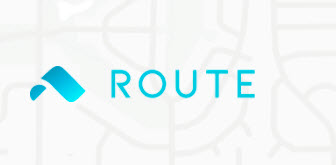 Lehi-based Route was added to the 2021 Forbes list of Next Billion Dollar Startups. For the seventh year in a row, the list has been a collaboration between Forbes and TrueBridge Capital Partners to generate a list of 25 venture-backed startups that are most likely to become unicorns. TrueBridge polled 300 venture firms for their nominations. Forbes reached out directly 80 startups, followed by in-depth financial analysis and scrutiny. This year the final list of companies showed an averaged estimated 2020 revenue of just $12 million, compared with an average $30 million in last year's list.
Route is focused on "Where is my order?" or "wismo," the industry term, by connecting merchants with their customers after online orders are placed. It also offers built-in shipping insurance and has over 10,000 merchants using its software. The Lehi, Utah-based startup was founded in 2018 by Evan Walker and Mike Moreno. The Forbes article says it has raised $91 million in funding from Utah's Album VC, Craft Ventures, Pattern, Justin Timberlake, and others. The company's 2020 revenue as reported by Forbes is estimated at $34 million
NetDocuments Recognized by Top Work Places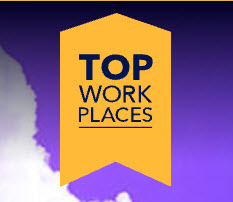 NetDocuments was recognized on October 15, 2021 by Top Work Places, the nation's most credible employer recognition survey program, for Top Work Places 2021. Based solely on employee survey feedback, NetDocuments was honored in multiple categories including Compensation, Top Managers, and Remote Work.
Lehi-based NetDocuments is a cloud platform used by law firms and legal teams. The company has grown substantially within the last twelve months and now employs 350+ people, including 140+ recent hires spanning all departments and focus areas. This month in particular set a new record with 25 new hires. In addition to its Lehi office, the company has offices in the UK, Australia, Mexico, and Brazil.
Dixie State University dedicates Science, Engineering & Technology Building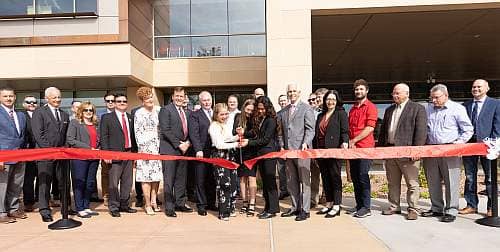 On October 22, 2021, Dixie State University's Science, Engineering & Technology Building was dedicated during a special Homecoming Week ceremony. The state-of-the-art facility opened before the Fall 2021 semester and supports Dixie State's academic mission as a comprehensive polytechnic university. The new building houses 28 specialized labs and classrooms. Under construction since October 2019, the five-story building also features three levels of outdoor patios including an astronomy deck.
"Every square foot of the of the 120,000-square-foot building has been intentionally designed for student experiences and learning," Eric Pedersen, dean of Dixie State's College of Science, Engineering & Technology, said. "It is clear to me that this building will provide many wonderful hands-on, career-oriented student experiences in science, engineering and technology for decades to come. These experiences will prepare students for their careers and for their lives."
As part of Dixie State's "active learning. active life." approach to education, the SET building will house many of the university's science, technology, engineering and math courses. Since 2015, Dixie State has added 111 academic programs, 85 percent of them are in the STEM or healthcare fields, reflecting the institution's comprehensive polytechnic mission.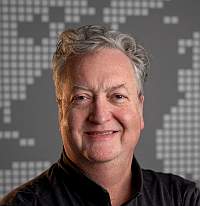 About the Author