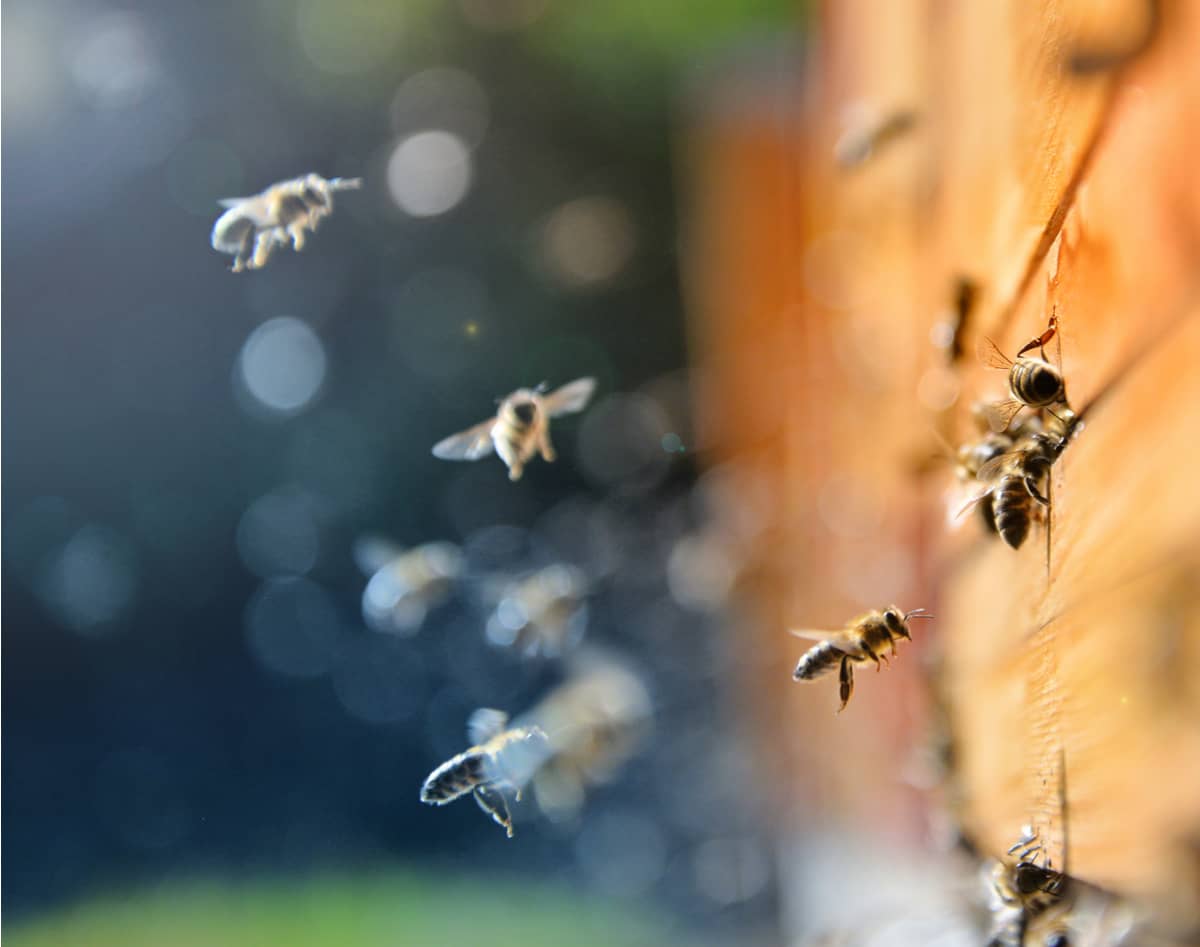 Buzzworthy - October 29, 2021
Qualtrics co-founder Scott Smith and wife donate $25 Million to UVU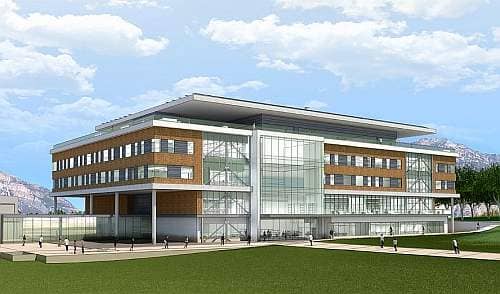 On October 27, 2021, Qualtrics co-founder Scott M. Smith and his wife Karen Smith announced plans to bestow a $25 million gift to help fund Utah Valley University's (UVU) planned engineering building. The new building will be named the Scott M. Smith Engineering and Technology Building and the name of the college will be changed to the Smith College of Engineering and Technology.
The Smiths' grant is intended to be foundation of a $40 million private fundraising campaign to pay for construction on the 180,000 square-foot, five-story building. UVU plans to seek additional financial support from the state legislature for the project.
"Utah Valley University is celebrating its 80th anniversary this year," said Astrid S. Tuminez, president of Utah Valley University. "We honor those who sacrificed and worked hard to bring us to this point. We now celebrate Scott and Karen Smith and their visionary gift, which will lay the foundation for UVU's next 80 years. Their generosity will benefit thousands of students — many yet to be born. They will change peoples' lives and help fill a critical need to increase the number of engineers in Utah now and in the future."
The Scott M. Smith Engineering and Technology Building reflects UVU's response to the state's need for higher education to increase the number of engineers and computer scientists in Utah's workforce. Last year, Utah universities together produced more than 3,000 engineers and computer scientists, but there remained approximately 4,000 unfulfilled positions across Utah's workforce. According to UVU's Institutional Research Department, UVU graduates stay and work locally. Eighty-four percent of graduates tend remain in Utah after graduation for at least one year and 76% are still in Utah ten years after graduation.
San Francisco Fed President, Mary Daly to Keynote 2022 Utah Economic Outlook & Public Policy Summit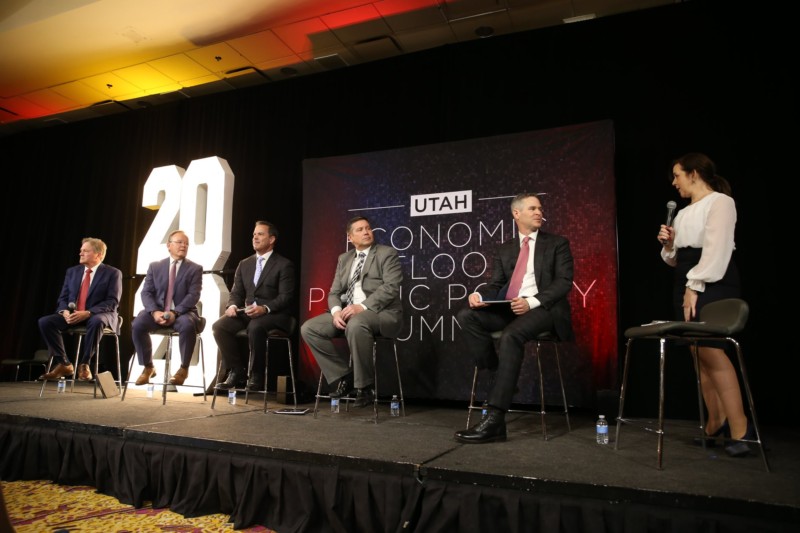 The Salt Lake Chamber announced that Mary C. Daly, president and CEO of the Federal Reserve Bank of San Francisco and host of the popular Zip Code Economies podcast, will keynote the Utah Economic Outlook & Public Policy Summit on January 13, 2022. As a participant on the Federal Open Market Committee, she helps set American monetary policy that promotes a healthy and stable economy.
Since taking office in October 2018, Dr. Daly has committed to making the San Francisco Fed a more community-engaged bank that is transparent and responsive to the people it serves. She works to connect economic principles to real-world concerns and is a sought-after speaker on monetary policy, labor economics, and increasing diversity within the economics field.
"President Daly's addition as Keynote speaker to our Economic Outlook & Public Policy Summit could not be more welcome given her insight into Federal Reserve policy as a macro driver of growth," said Derek Miller, president and CEO of the Salt Lake Chamber. "Her expertise in the internal workings of the market and insight into the global monetary response of stimulus to propel economies highlights how one impacts the other. We look forward to hearing from President Daly."
Cambia Grove's 11/2 Under the Boughs Speaker: Nwando Anyaoku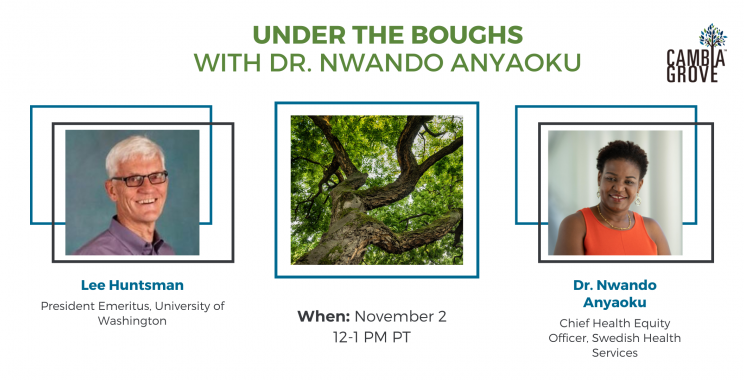 On November 2, 2021, Cambia Grove's Under the Boughs series will feature Dr. Nwando Anyaoku, Chief Health Equity Officer at Swedish Health Services. Host Lee Huntsman and Dr. Anyaoku will discuss her career experience spanning pediatric care, population health, health equity and community partnerships. As the inaugural Chief Health Equity Officer for Swedish, Dr. Anyaoku is leading the organization's programs to measure equity in care delivery and outcomes, improving access for patients from all backgrounds and promoting culturally competent care. Attendees will leave inspired and empowered with actionable steps they can leverage to achieve forward progress in dismantling barriers and increasing equitable access to care. The free event starts at noon. For more information click here.
Eric Miles is named CEO of Moss Adams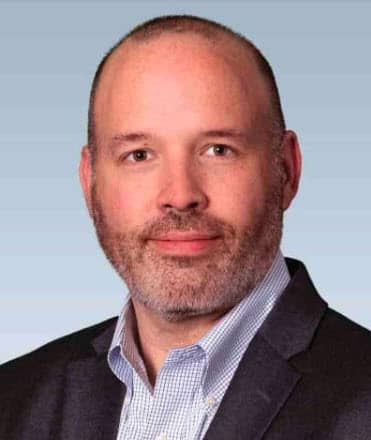 Moss Adams announces the selection of Eric Miles as its next chairman and chief executive officer, effective April 1, 2022. Based in Seattle, Moss Adams is one of the nation's largest accounting, consulting and wealth management firms. On August 1, 2021, the company merged with The Cadence Group of Salt Lake City, as covered in TechBuzz.
Chris Schmidt, the firm's current chairman and CEO, began his tenure as CEO in 2013. Since then he grew the firm from 1,800 employees to over 3,400 and more than doubled the firm's revenue as CEO. He will transition from his role over the next six months, working closely with Miles and the firm's leaders to transfer his responsibilities.
Miles joined Moss Adams in 1998 and currently leads the firm's Consulting Services, overseeing more than 50 distinct service lines. Throughout his career, Miles' experience has covered a wide variety of practice areas, including operations, compliance, accounting, information technology and fraud prevention. He is a member of the firm's Executive Committee and previously led the firm's Technology, Communications & Media and Life Sciences Practices.
"I'm honored by the opportunity to serve as the new CEO of Moss Adams," said Miles. "Chris skillfully led Moss Adams through a time of incredible disruption, evolution and growth during his tenure as CEO. His intense focus on our clients and our people, combined with his unwavering commitment and energy, have positioned us well to execute on the firm's 2025 strategic plan and beyond."
MX announces New Partnerships; Renames Key Product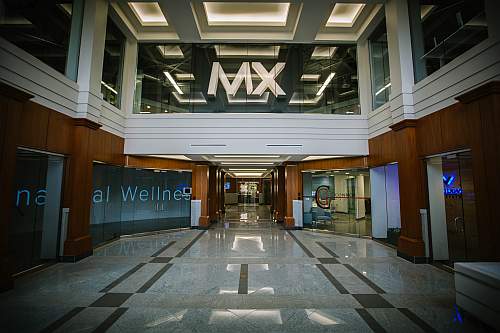 MX announces a partnership with Lendio, the Lehi-based small business financial solutions provider, to enable bookkeeping customers to visualize their spending habits in real-time using MXdata for Business. Built on MX's financial data platform, MXdata for Business provides a holistic data solution for organizations interacting with small and midsize businesses (SMBs)—which MX says increases the effectiveness of existing revenue streams, and simultaneously identifies new revenue opportunities.
MX also announces a partnership with upSWOT, a Wilmington, Delaware-based fintech platform for small-to-medium-sized businesses (SBMs) that need to connect business applications. The partnership enables MX and upSWOT to offer their integrated products to organizations serving SMBs. Specifically, such organizations can now enable their SMB customers to import their online banking transactions through MX, and combine these transactions with data from over 150 business applications connected through upSWOT. The application of MXdata for Business will help upSWOT provide their customers insights on those businesses' financial health, spend history and performance.
MX also announces MXaccess, previously called MX Portal. MXaccess is a fully featured, open-finance API platform to make data-sharing APIs for all providers of financial account data, not just the expected institutions such as banks and credit unions. With MXaccess, financial organizations can lower fraud and security risk for their customers. Most consumers don't understand they are sharing banking credentials with someone besides their bank. MXaccess improves both security and the data sharing experience for customers by removing friction and frustration due to broken connections caused by screen scraping and a transparent, secure, method to share their data. MXaccess helps data providers improve the customer experience and better manage risk by providing visibility into customer data sharing and enabling tokenized access from data providers to data recipients.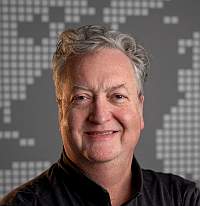 About the Author