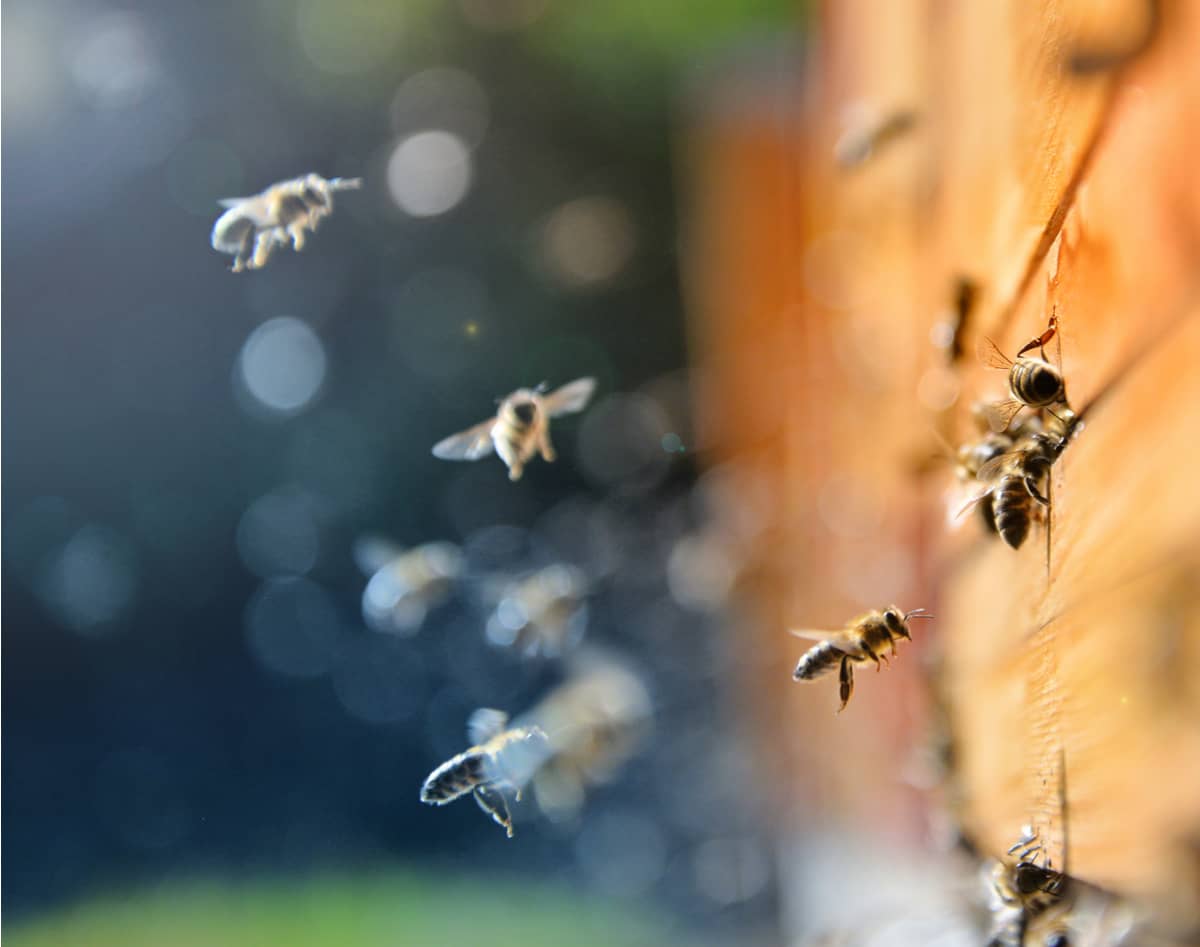 Buzzworthy - September 24, 2021
Tim Cook to Keynote Silicon Slopes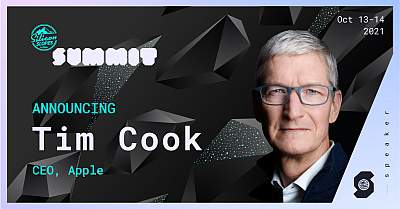 Apple's CEO, Tim Cook will headline next month's Silicon Slopes Tech Summit. He will share the stage with U.S. Senator Mike Lee. Both will cover a wide range of subjects. This year the Annual Silicon Slopes Tech Summit will be held on October 13-14, 2021 at the Salt Palace Convention Center as both an in person and virtual event. Cook's keynote conversation with Senator Lee begins at 2 p.m. on October 13.
As CEO of Apple, Cook has overseen the introduction of the iPhone 13 lineup, the Apple Watch Series 7, the latest iPad and iPad mini. He has also championed inclusion and diversity, has invested in coding programs and educational opportunities for students of all ages and backgrounds, and has committed Apple to be 100 percent carbon neutral for its supply chain and products by 2030. Cook also has a connection to Utah. He has financially backed Utah non-profit, Encircle, an organization supporting LGBTQ+ youth and their families through (currently) eight community resource center houses in four states: Utah, Idaho, Arizona and Nevada.
Krado Wins Grand Prize at RevRoad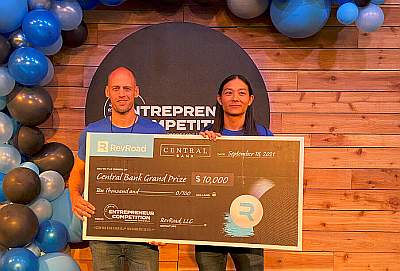 On September 18, 2021, Krado won the $10,000 grand prize at RevRoad's 2021 Entrepreneur Competition. DiningTek was runner up and won $2,500. Tactic came in third and received $1,000. And Yedding won the crowd-voted Fan Favorite prize for $1,000. GoalFlow, JayFlex Fitness, and Parrots Inc. were also finalists in the 2021 competition.
The Salt Lake City-based plant care startup previously won the top award ($250,000) from Pelion Ventures at STRT Fest in June 2021, sponsored by Silicon Slopes, as mentioned in TechBuzz. It has also won a pitch competition sponsored by Lendio in August, 2021.
Krado is a bootstrapped startup founded by Eric Lo (CEO), Jesse Montgomery (Chief Scientific Officer) and Max Ono (Chief Technology Officer). The company's pre-seed fund raising has included $150K+ from friends and family, the $250K investment note from Pelion via StartFest, last week's $10,000 from RevRoad, the Lendio prize and others. Recently, Lo (half) joked about the company's pre-seed funding strategy, "Wouldn't it be cool if our entire pre-seed round was funded by winning pitch competitions?"
Tech Sales Pathways Program Launch

Talent Ready Utah, in partnership with MarketStar, Davis Technical College, Ogden-Weber Technical College, and Weber State University, announced on September 21, 2021, the launch of the Tech Sales Pathways program. Ogden-based MarketStar will offer internships for the new work-based learning program providing students a career path to sales in social media, SAAS, digital ads, IT, and cloud services.
High school students in Davis, Ogden, and Weber School Districts can enroll in courses as early as their sophomore year to prepare for MarketStar's internship program. MarketStar internships have been designed to complement classroom learning, optimizing the student learning experience through interactions with employers to develop skills in business-to-business sales. Upon completing the Tech Sales Pathways program, students earn an industry-recognized certificate guaranteeing a job interview with MarketStar, increasing access to high-demand careers with name-brand companies. Students in Northern Utah will have access to concurrent enrollment courses offered through Davis and Ogden-Weber Technical Colleges and Weber State University, leading to credential and degree programs in business and sales.


New Appointments
Serene Papenfuss joins Kickstart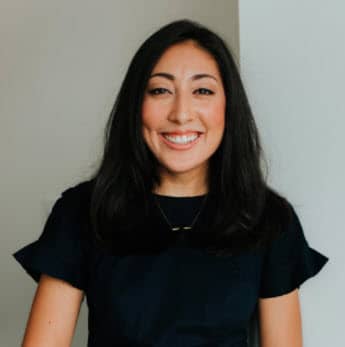 Salt Lake City-based seed-stage venture capital firm, Kickstart, brought on Serene Papenfuss as Principal. Coming from Susquehanna Growth Equity (SGE), a growth-stage B2B tech fund, Papenfuss helped build SGE's Portfolio Value Creation team, accelerating portfolio company growth through go-to-market initiatives and strategies to scale revenue and boost retention. Serene's thesis is that "tech (especially software) is the future." She adds: "The magic of entrepreneurship is the grit applied behind the scenes. The allure for me is partnering with visionary entrepreneurs, who insist the world can be a better place," says Papenfuss.
"Silicon Slopes has been a growing tech market for a while," Papenfuss said when asked what excites her about investing in the Mountain West region, "but 2020 provided tailwinds for startup growth outside of the Bay, propelling the Mountain West further in growth. In the last year alone, Utah has had some amazing exits. It's clearly a space that reinforces a cycle for quality talent, additional founders, and a new generation of leaders and mentors. I am excited to be a part of the movement that builds up this ecosystem," says Papenfuss. Prior to SGE, Papenfuss worked as a management consultant at Salt Lake City-based Cicero Group on growth and transformation strategy. She earned her B.A. in Political Science from Brigham Young University.
Gavin Christensen, Kickstart Fund's Founder and Managing Partner, said that Papenfuss stood out from other candidates: "We knew that Serene would be a great cultural fit with Kickstart's service-oriented approach to entrepreneurs. From her experience at an excellent growth equity firm, she brings an extensive network and best practices on how to scale companies, especially B2B, SaaS, and marketplace companies. She has a ton of passion for our companies at all stages."
Spiff appoints Raphael Bres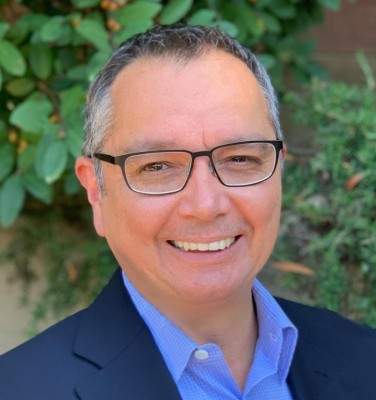 Raphael Bres joined Spiff as its Chief Product Officer. He brings over 25 years of experience in Enterprise Financial Applications and software-as-a-service, having worked with leading software companies such as PeopleSoft/Oracle, Microsoft, Workday, and FinancialForce. Most recently, he served as Chief Product Officer at Tradeshift. Bres started his career at Deloitte Financial Audit and Deloitte ERP Consulting. He holds a Master of Sciences in Economics and a Master of Sciences in Information Systems from the University of Paris-Dauphine.
"There are fewer than 10 people in the world who could bring Raphael's expertise to this role," said Jeron Paul, Spiff's founder and CEO. "He is one of the world's foremost authorities on designing financial management software for finance teams and we are very honored to have him here on the team at Spiff. We are confident that Raphael will help us continue to bring innovative solutions and better capture the needs of the finance teams working hard to get commission structure right."
Spiff is a sales commission software company based in Salt Lake City. The company raised $46 million in Series B funding in June and was named a leader in eight sales compensation reports from G2, the largest software marketplace and review platform.
Cooper Wimmer joins Strider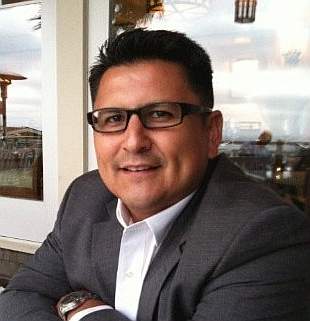 Strider Technologies, Inc. recently hired Cooper Wimmer as its Executive Vice President, Business Development. In this role he will cultivate strategic relationships and identify new market opportunities for Strider's products and services. Wimmer served in the Central Intelligence Agency for 22 years where he conducted and led clandestine operations on ten tours on four continents as an Operations Officer, Chief of Station, and Director National Intelligence Representative. He served one tour at CIA headquarters and led the war against Al Qaeda in the Tribal Area of Pakistan as well as the CIA's campaign to destroy ISIS in Iraq and Syria. He personally led operations to capture and eliminate top Al Qaeda, ISIS, and Taliban leadership. For his efforts, Cooper has received the CIA leader of the year award and the CIA Excellence in Leadership Award from the Directorate of Operations. More recently he served as the President of Actagon Inc., the strategic advisor to the Swedish Defense, Industrial, and Telecommunications industries.
Launched in May 2019, South Jordan, UT-based Strider Technologies provides proprietary data and software products to Fortune 500 companies, government agencies, and research institutions to help them visualize, manage, and respond to economic statecraft risks targeting their technology, talent, and supply chains. Last year the company raised a $10 million Series A investment as covered by TechBuzz. Last month, the company introduced Strider Shield, a risk intelligence solution that allows organizations to take a proactive approach to protect employees, safeguard intellectual property (IP), and secure long-term competitiveness.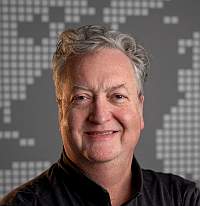 About the Author