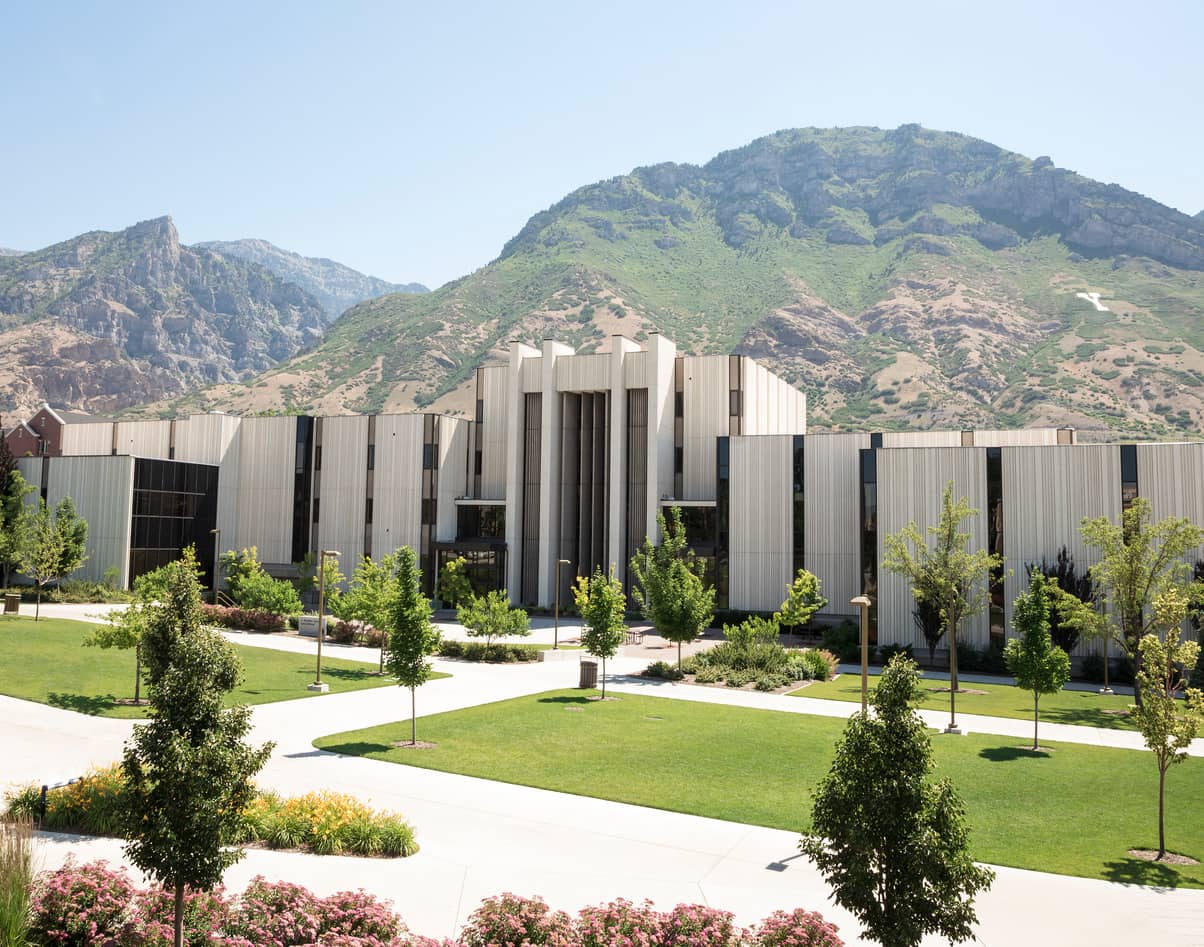 BYU Law to Host Inaugural Design Thinking Competition

BYU Law, a global law school focused on leadership and innovation in the legal field, today announced that it will hold the inaugural Design Thinking Competition on Saturday, March 11, 2023 at its campus in Provo, Utah. Organized by the school's Law, Innovation, Technology and Entrepreneurship (LITE) Group in conjunction with the LawX legal design lab, the one-day, hackathon-style competition will introduce students to problem solving with design thinking, enable them to showcase their skills, and allow them to connect with peers and experts who share their interest legal industry innovation.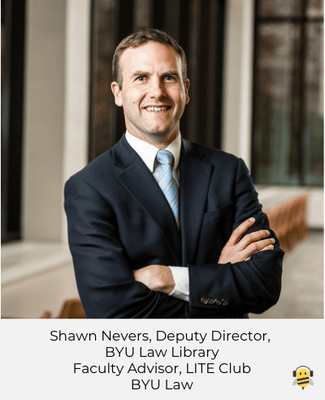 "BYU Law students have really embraced the notion that user centered design and legal technology is poised to play a role in the future of the legal field," said Shawn Nevers, Deputy Director of the BYU Law Library and the faculty advisor for the LITE Club. "We expect our students to be at the forefront of solutions to some of the world's toughest legal problems, and we look forward to seeing how the Design Thinking Competition contributes to this innovation."
This year's Design Thinking Competition is open to BYU Law students with plans to expand the competition into an annual event that welcomes competitors from other law schools. Since 2018, BYU Law has participated in the Global Legal Hackathon, the largest legal hackathon in history. BYU Law's team from the 2022 competition is currently competing in the semifinals with their creation of an app for uploading images with metadata in areas of conflict to preserve evidence of war crimes.
"I'm excited about this opportunity for students to showcase their innovation-related skills. Ultimately, our goal is that when employers hire from BYU Law, they know they're hiring someone who can thrive as the practice of law evolves," said William Emery, a second-year BYU Law student, member of the 2022 Hackathon team, and champion of this student-led club and competition.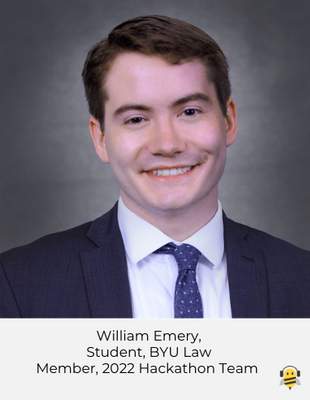 Eight teams of four students will be asked to create a solution that addresses the goal: In two years' time, pro se litigants will be able to comfortably, and competently navigate the legal processes by themselves. Teams will participate in lightning demos to research existing self-representation products, sketch possible solutions, and storyboard their sketches into a step-by-step plan to present to the judges as a protype. A panel of judges, including Dr. Elliot Cain, Chief Legal Futurist at Filevine, BYU Law Professor Dane Thorley, Pamela Beatse, Utah State Bar Access to Justice Director, Eric Vogeler, LawX Director, and Danielle Dallas, BYU Law career advisor, will judge the student teams by assessing their pitch, prototype and processes. David Wang, Chief Innovation Officer at Wilson Sonsini, will be speaking to the student participants about the importance of innovation in the legal profession.
The event is supported by sponsors Estate Guru and Filevine.
Launched in 2017, LawX is a design-thinking class in which BYU Law students seek to address an access to justice legal issue one semester at a time, whether through a change in policy, process, or product. The students utilize design thinking to research, ideate, prototype and test a solution in a fast-paced environment. LawX projects have generated several technology-based legal solutions, including SoloSuit to fight debt collections in court without a lawyer, Hello Landlord to improve landlord-tenant communication, and Goodbye Record to address flaws in the expungement process.
Founded in 1971, J. Reuben Clark Law School (BYU Law) is located along Utah's Wasatch Front, a section of which is called "Silicon Slopes" for its rich entrepreneurial environment, attracting technologists, venture capitalists, incubators and ambitious students. The school offers a wide variety of opportunities and legal tech training for students who are interested in leveraging their tech skills in the service of society and the improvement of the practice of law. The Law School has more than 6,000 alumni serving in communities around the world. In its most recent rankings, National Jurist recognized BYU Law as the #1 best-value law school in its 2021 ranking. BYU Law also earned its highest U.S. news ranking to date, coming in at No. 23 in the U.S. News 2023 Best Graduate School rankings.
Schedule of events are as follows:
LITE Design Thinking Competition 2023
Arrival
8:45 AM: Registration begins (BYU Law Main Lobby)
8:45 AM: Refreshments available (Innovation Room or Room 267)
Kickoff
Location: Innovation Room (Room 271)
9:15 AM: Welcome (William Emery)
9:20 AM: Innovation & BYU Law (Dean Smith)
9:35 AM: Explanation of the Challenge (Joseph Hinckley)
9:50 AM: Break
Competition (Morning)
Location: Innovation Room
10:00 AM: Lightning Demo Explanation (Joseph Hinckley)
10:10 AM: Individual research
10:35 AM: Lightning Demo presentations and discussion
11:00 AM: Solution Sketch Explanation (Joseph Hinckley)
11:10 AM: Individual solution sketching
Lunch
Location: Innovation Room
11:30 AM: Competitors grab lunch
12:00 PM: David Wang (Chief Innovation Officer, Wilson Sonsini) Address
Competition (Afternoon)
12:30 PM: Resume Solution Sketches + Team Voting
1:00 PM: Storyboarding Part 1—Six Steps Explanation
1:10 PM: Individuals create six steps
1:15 PM: Teams vote on Part 1
1:20 PM: Storyboarding Part 2—Create the Storyboard Explanation
1:25 PM: Team work on Part 2
1:50 PM: Prototyping and Pitch Explanations
2:00 PM: Team work time
Judging
2:30 PM: Judges are gathered and briefed on the prompt and judging rubric
3:15 PM: Judging (Location: Moot Court Room)
4:15 PM: Break, Deliberations (Room 316)
Close
4:30 PM: Closing Ceremony (Location: Moot Court Room)
For more information, visit https://law.byu.edu.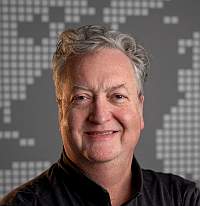 About the Author