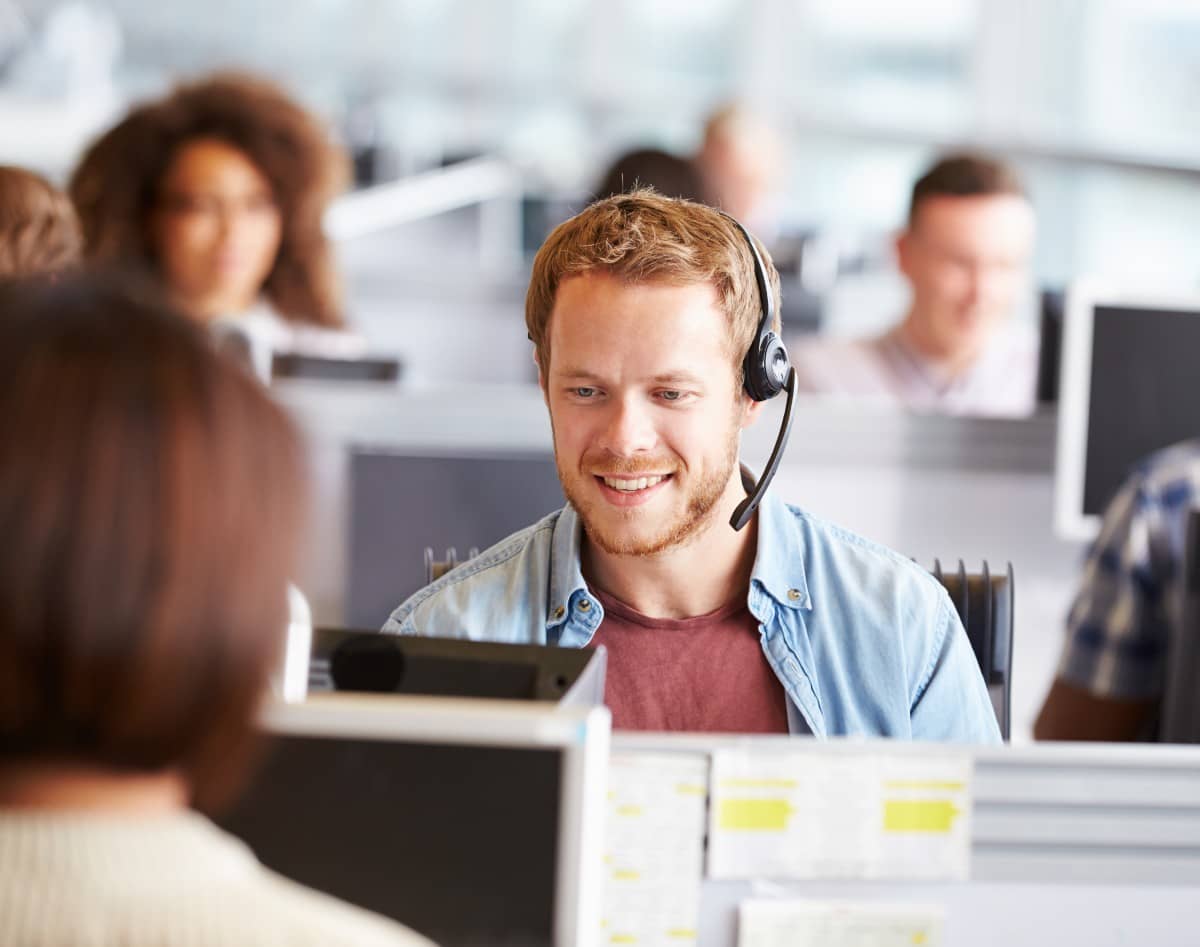 CallForce; Launched For a Dollar, Saving Clients Millions
In December 2016, the leadership at Weave had some hard choices to make. To accelerate growth, the company decided to focus efforts in the most profitable areas. That meant letting go of a number of Weave employees.
But rather than a stark end for everybody involved, Brandon and Jared Rodman, then CEO and Chief Customer Officer at Weave, made a unique offer to some capable employees who would be leaving the company.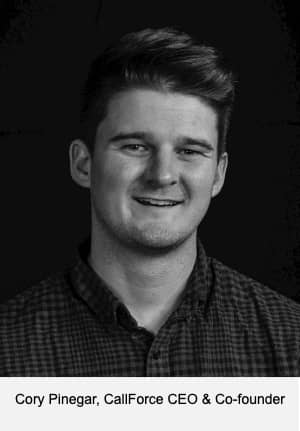 Cory Pinegar, Co-founder and CEO of CallForce, remembers the conversation well.
"They basically told Kasey and I, 'Hey, we have this division called Recall Solutions. It does maybe $200k a year. If you're interested in taking it over, we'd be interested in selling it to you, with no strings attached, for one dollar."
The division would follow up by phone with dental customers who had missed appointments, or otherwise presented missed revenue opportunities. While it wasn't the focus for Weave, it was a proven viable business.
Rather than hunting for a new job, Pinegar and Co-founder Kasey Henson accepted the offer, and launched CallForce. Weave had proven the market existed. Now came the heavy lifting of building a business independently.
Almost five years later, and CallForce has proven they can do that too.
"Today we serve over 2,500 dental practices. We're nearing 200 employees. We've added millions and millions of dollars of revenue for our clients in just a few years. And we made number 395 on The Inc. 500 this year!"
The entire operation has been bootstrapped (minus the one dollar purchase price) by Pinegar (CEO), Henson (CPO), and a third Co-founder the duo recruited, Conner Ludlow (COO). Most of those 200 employees are in the call center, on the phone making sales happen.

"We have a pretty lean management team, because we're bootstrapped. There's also project managers, engineers, support teams, and salespeople. We've grown mostly by word of mouth."
The premise behind CallForce is simple. Healthcare offices (dental offices specifically for now), leave a lot of money on the table, simply because they operate small offices that can't do all the necessary followup.
"It's really hard for a lean dental practice of seven people to not miss any phone calls," says Pinegar. "32% of all calls are missed. If a dental practice does $1 million a year in revenue, they're really sitting on the potential (without spending a cent more on marketing) to do $2.4 million in revenue, just because they operate inefficiently."
That's where CallForce steps in to pick up the slack.

"What we look at as a business is where are healthcare facilities, specifically dental practices, missing opportunity?" says Pinegar. "Then we create simple systems involving heavy amounts of human capital to help them get that done. So let's answer their overflow phone calls. Let's call their overdue patients. And let's charge them when we've had a successful event."
For dental practices, it's an easy choice. They only pay CallForce when new revenue is created.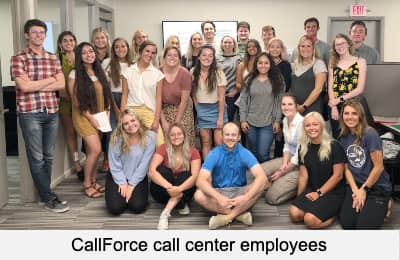 CallForce plans to double their current 200 person headcount by the end of next year. Most of those hires will be in the call center, but Pinegar is quick to clarify this isn't your typical low wage, high-turnover phone bank.
"We have a 24-month tiered path when they come in as an entry level call center employee. There are promotions, opportunities for training, and leadership opportunities. We want them growing into other facets of the company, too. Most people don't envision their entire life in a call center… We want to support people as they grow into marketing and public relations and talent management… We want to be a part of their growth personally, professionally and financially."
While CallForce hasn't taken any outside investment yet, Pinegar says the company is open to the right investor.
"For us, is it necessary? No. But if there was the right partner, that got us to where we want it to go quicker, and we were fundamentally on the same page, then absolutely, we'd entertain that. We don't want to butt heads over dollar signs. We want to go to the moon, but we believe we see that path already. If there's another booster that we can add to our rocket to get there, we're absolutely open to entertaining."
Pinegar sees an opportunity not just in the model for CallForce, but in changing the culture around call centers.
"How do you use technology to enable service?" he says, "and how do you create a culture internally that's not dial-dial-dial, but one that says, 'Hey, we've got a great entry level position where we're going to educate you. We truly do want you to grow through the company significantly.' We believe that that's rarely done in the industry. If you can have a different culture, that affects how every patient is treated on the phone. It's all about people at the end of the day, as cliche as that is. It doesn't matter if you're an entry level worker, you interact with the clients. If you give a great interaction, we grow the business."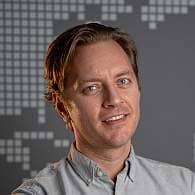 About the Author