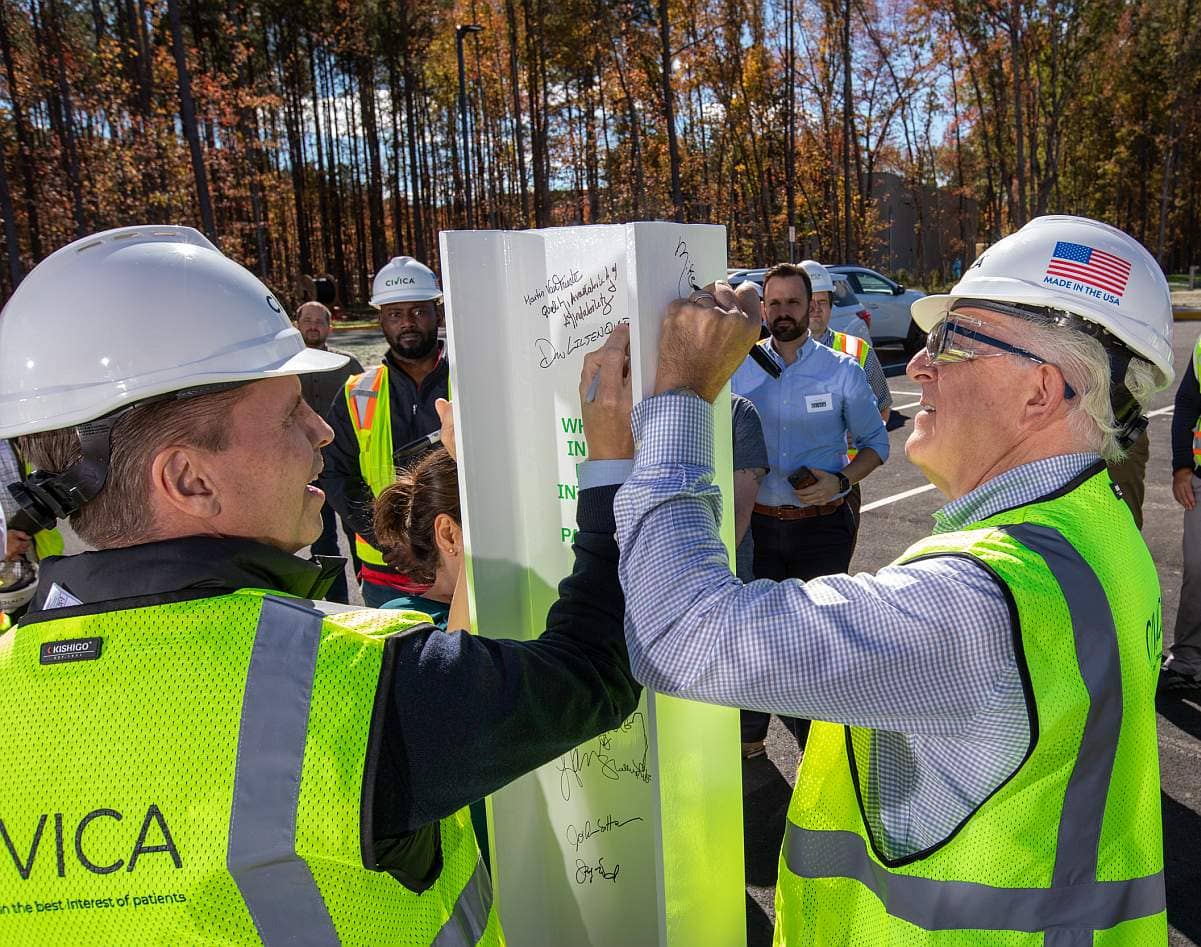 CivicaRX Disrupts Out of Control Prescription Medication Pricing Through Market Solutions Rather Than Government Regulation
By Robby Poffenberger and Mark Tullis
In 2020, Dan Liljenquist sat across the table from six students at Harvard Business School. While fielding questions about Civica Rx, a nonprofit company reducing the prices of medication in the U.S., not everyone was convinced.
Liljenquist remembers one specific conversation with a student. "Something just feels wrong about this," the student said. "What do you mean?" Liljenquist responded. "Where is your profit motive?"
Liljenquist has been a longtime advocate of the free market. He answered the student by invoking renowned English economist John Stuart Mill, who formulated the utilitarian concept of money as a medium of exchange for enjoyment.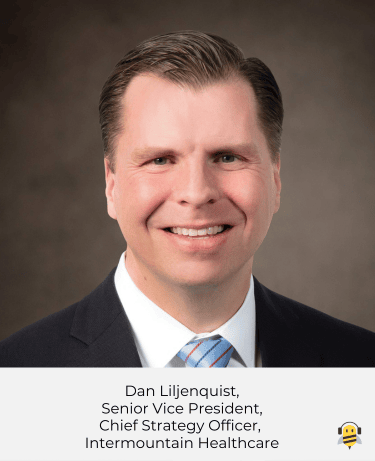 "I'm just playing for a different currency," Liljenquist explained. "And the currency I'm playing for…is the deep satisfaction knowing that there's a problem that's hurting a lot of people and we have a way to fix it. I sometimes think we think the only scorecard is how much money you have in the bank. We've got to get back to realizing that that will not make you happy."
He invoked this same idea when talking with all of Civica's donors, buyers and investors. "There are so many people out there who want to play for a different currency," he told them.
Though a nonprofit, Civica Rx is designed to help regulate prescription medication prices through direct market solutions rather than government regulation. The nonprofit currently has 82 SKU's of over 50 medications available to hospitals today.
CivicaScript, which focuses on the generic prescription manufacturing side, launched in 2020 and recently announced plans to develop, manufacture, and distribute three types of affordable insulins. These are "biosimilar" insulins for the three insulins that make up over 80 percent of insulin prescriptions in the United States. Civica's quality insulins will be available to anyone, regardless of their insurance status, for no more than $30 per vial or $55 for a pack of five pre-filled pens, compared to $334 a vial or $124 a pen. The company plans to file for FDA approval of its first insulin in 2024.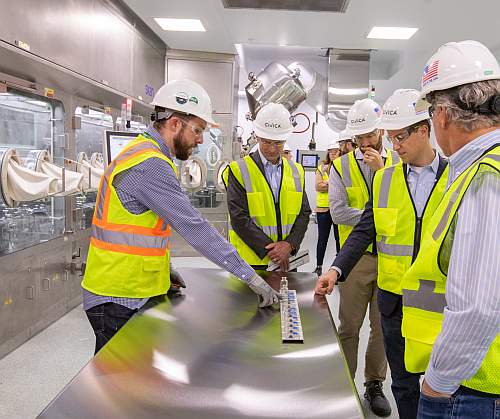 Civica believes its model of rallying others to work together to ensure a reliable supply of fairly priced medicines is one that the wider pharmaceutical industry can ultimately support. "We're trying to create common industry infrastructure that helps regulate the industry through direct market interactions and is governed by the people who actually use the products and philanthropy to make sure that we stay honest. So that's the model," Liljenquist said, "And it's been really fun."
His experience as a state senator helped him see the need for a solution to rising medication prices. An Idaho native, Liljenquist earned a bachelor's degree in economics from Brigham Young University and completed law school at The University of Chicago. He served as a state senator in Utah from 2008-2011. He then challenged longtime senator Orrin Hatch for his U.S. Senate seat, forcing a primary, but ultimately losing.
He advocated for free enterprise as a self-proclaimed "free market" Republican while in office, but recognizes that issues like market manipulation, monopolies, cartels, and other market distortions that require intervention.
"I'm an economist at heart," he said, "I like it when markets work well, and for the most part markets work well, but there's still unfortunate opportunities for abuse."
He especially noted the stifling influence of big pharma on government institutions and the marketplace, which leads to prices patients can't afford.
"I've seen how much money pharma has," he said, "They have a backdoor into the federal treasury. They literally get to set their prices on society, and we pay it. There are negotiated discounts to some extent, but if the price is 10,000 percent higher than it should be, getting a 50 percent discount doesn't sound that great."
In 2016, Liljenquist saw manufacturers of EpiPen and pyrimethamine come under fire for super-inflating the prices of their products—both of which are lifesaving for their users—and was bothered when they justified the free market and "capitalism" for their rapacious behavior.
But he says the nature of pharmaceutical production and distribution makes it impossible for the government to intervene effectively. Inflated prices are a result of the substantial expense of bringing medications to market; even though manufacturing those medications is inexpensive, companies have to spread their fixed cost over volume to earn a return.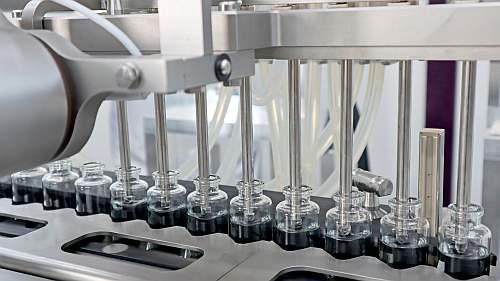 But even years later, when the patents for those medications expire, prices remain high.
Liljenquist said this is because the low cost of production means one or two manufacturers can meet consumer demand, and the lack of competitors makes it easier for companies to inflate prices—and harder for new entrants in the space, because bigger companies squeeze them out.
Normally, the solution would be closer to "five or six" competitors, but Liljenquist said it's "extraordinarily inefficient" to have that many manufacturers when it takes only one.
The solution: a nonprofit structure that can regulate prices through a free market mechanism.
"And that's exactly what we've done," Liljenquist said, "You don't need five drug manufacturers, you need two, with one that's run like a democratized public utility."
Based in Lehi, Utah, Civica Rx officially launched in 2018. The company fielded many offers for investment but chose to recruit well-endowed philanthropies to ensure the company's mission would remain intact as they grew.
"I wanted them there because I wanted them to keep us honest forever," Liljenquist said, "I didn't want to create the monster we were trying to solve for."
The company has raised nearly $200 million in philanthropy funds to date.
The governance structure of Civica's board, where Liljenquist serves as chair, requires a unanimous vote in order to give any partner or subset a better deal than someone else or change Civica into anything but a non-stock, nonprofit corporation. Liljenquist said there was some pushback from their legal help on this point.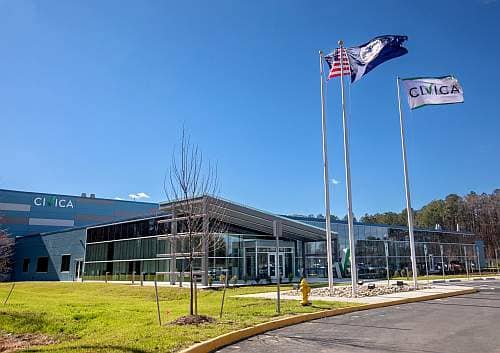 "A lot of lawyers were saying, 'You should never do that. You want to give yourself flexibility.' And I said, 'Not on these things.'"
Today, Civica has organized over 55 health systems representing over 1,500 hospitals and produced over 120 million doses of medication—primarily sterile injectables used in hospitals. Civica is building a manufacturing facility in Petersburg, VA, pictured, that will have the capacity to make 90 million vials and 50 million syringes per year of essential medicines, including insulin. They are also building a high-speed pre-filled syringe line at the Virginia facility to add additional capacity for insulin.
With CivicaScript, they cover 140 million people through 23 of the largest health insurers—CivicaScript will be the distribution arm for Civica's affordable insulin.
Liljenquist puts the status of the company simply: "We think we have everything we need to democratize insulin finally."
Civica made headlines in March when California Gov. Gavin Newsom announced a contract with the company to manufacture insulin for the entire state. Representatives from Newsom's office reached out to Civica after learning about their mission and seeing their capacity for a massive entry point into pharmaceuticals at a large scale.
Gov. Newsom called the partnership "a game changer."
The contract is worth $50 million over ten years and will ensure that Civica's insulin is available in every retailer in America's most populous state.
Liljenquist believes California could be the first of many. "This is a no-brainer for states," he said.
Gov. Newsom wasn't the only politician to take notice of Civica's mission. Liljenquist said Utah senator Mike Lee texted him to tell him he thought Civica is "awesome;" Massachusetts senator Elizabeth Warren included Civica's structure to level drug costs in her 2020 presidential campaign.
Appealing to leaders from both parties demonstrates the company's value as a free market solution.
"This is not a partisan issue—this is a people issue, a market issue," Liljenquist said.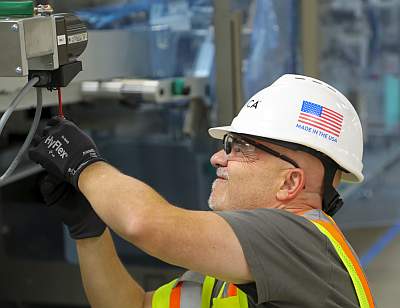 Civica is also working with major diabetes advocacy groups, such as Juvenile Diabetes Research Foundation and Beyond Type One, to spread awareness of their services and "to make sure that people know that they shouldn't be getting ripped off anymore," Liljenquist said.
The company plans to continue adding drugs to their pipeline and will look for ways to continue to innovate to address problems in healthcare.
And, along the way, Civica will treat all potential new health system and hospital members equally, whether they are large, urban institutions or small rural entities. "If you join Civica today, you get the exact same deal as the Mayo Clinic, as Intermountain Health, as HCA, as Providence. This makes it so every new member is accretive, not dilutive," Liljenquist said.
As for Liljenquist personally, he said he will "never make a penny" off Civica but finds the enjoyment—in a John Stuart Mill sense—more than enough motive.
"To me, I'm getting paid," he said, "This is the most amazing ride of my life."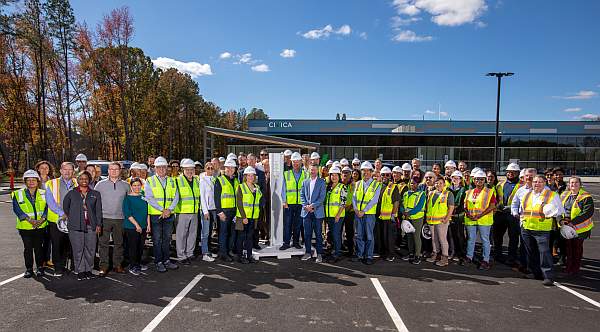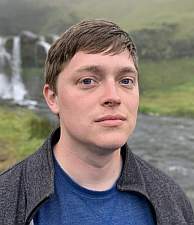 Robby Poffenberger is a business journalist interning at TechBuzz News. He began his career after high school at his hometown paper, the Tooele Transcript-Bulletin. Since then, he has been a copy editor at the Pulitzer Prize-winning Bismarck Tribune and served as editor of Utah Valley University's The Review. His work has appeared in Salt Lake City Weekly Magazine.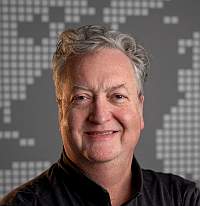 About the Author