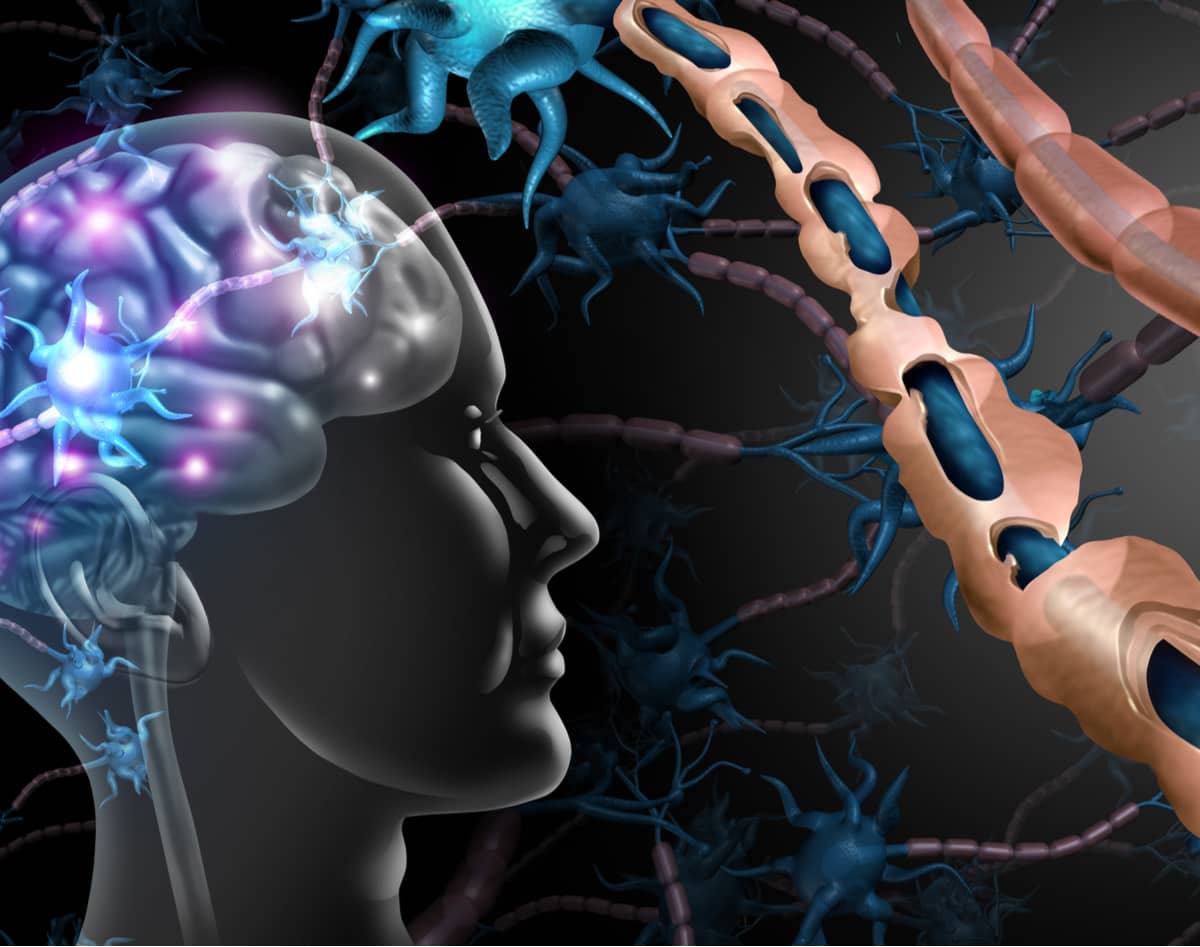 Clene Nanomedicine raises $42.5 Million for Novel Treatment of ALS, MS, Parkinson's Disease
Clene Nanomedicine, Inc., a Salt Lake City-based clinical-stage biopharmaceutical company, announced August 26, 2020 that it has raised $42.5 million in Series D financing. The round was led by SymBiosis II, LLC, a biotech-focused investment fund. Participants in the round include existing investors, most connected with Utah, including Huntsman Gay Global Capital, Bain Capital, and Sorensen Capital, as well as new institutional investors from South Korea and Japan. This puts Clene's total funding raised at $114 million since it was founded in 2013.
Rob Etherington, President and CEO of Clene, anticipates raising more capital within the next 18 months. He indicated the company will be making more announcements over the next 6 to 18 months as data from six clinical programs come into fruition. Clene's newest drug, known as CNM-Au8, is being explored as an effective treatment of Multiple Sclerosis, Parkinson's Disease, and ALS (Amyotrophic Lateral Sclerosis), a.k.a. Lou Gherig's Disease. Clene's preclinical trials thus far have shown CNM-Au8 to improve neurological function in those with these neurological disorders.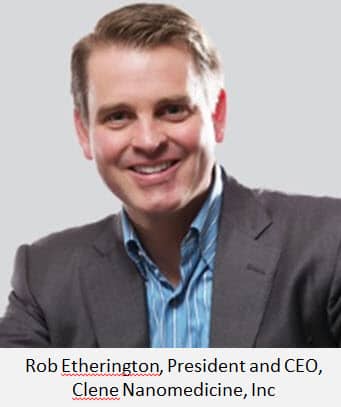 Etherington calls Clene "the first pure-play nano-therapeutic company in the world." It has pioneered a clean surface manufacturing technique that uses no classical chemistry to create a novel method for treating progressive neurodegenerative disorders.
Clene's Chief Medical Officer, Robert Glanzman, MD, explained the theory for how CNM-Au8 works. He gives five basic concepts to appreciate the innovation of CNM-Au8:
The brain is only 2% of a human's body weight but it consumes 25% of the body's energy. Brain cells, including myelin (the sheath covering nerves) are complex and metabolically active—they require a lot of energy. When cells lose their myelin or demyelinate, they die and neurological disorders such as MS, ALS and Parkinson's Disease set in. Unfortunately, the human brain becomes less energetically efficient as we age. Aging brain cells have fewer mitochondria and the remaining mitochondria don't work as well. Worse, many people have an underlying genetic predisposition for neuro-degenerative diseases. When supporting nerve cells can't keep up with these underlying problems caused by genetics, then these cells begin to die. This die-off causes neurodegenerative diseases such as MS, Parkinson's, and ALS.
Clene's new drug, CNM-Au8, addresses this problem through a novel process: gold is converted through a clean, non-chemical process into tiny nanocrystals. These crystals are then exposed to a huge amount of electricity and a small amount of sodium bicarbonate, aka baking soda. This combination causes the gold nanoparticles to align in pure, pharmaceutical-grade water. A person with a neurodegenerative disease such as MS or ALS then drinks a small about of this treatment fluid each day—about a quarter cup. The gold crystals move through the person's body and give the depleted cells, the demyelinated axons, a "bio-energetic assist," as Glanzman puts it. "Basically millions of donated electrons from gold nanocrystals give the weakened cells the energy to remyelinate," says Glanzman.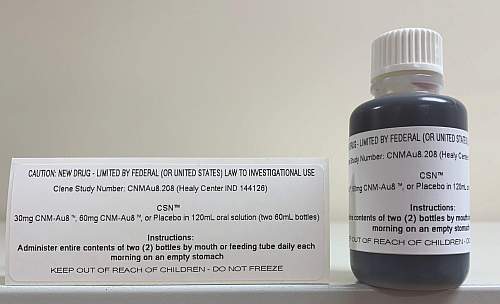 Clene has already observed encouraging results from preclinical and early studies.
Participating patients in the VISIONARY-MS study, being conducted in Australia, are demonstrating clinically relevant improvements of function. Blinded interim results from this Phase 2 study were presented earlier this year at the Joint NAIMS-IMSVISUAL Symposium in conjunction with the Americas Committee for Treatment and Research in Multiple Sclerosis (ACTRIMS) Forum 2020.
Other trials are currently enrolling patients. More than half of patients have been enrolled and randomized in the Phase 2 RESCUE-ALS study, also being conducted in Australia. Furthermore, a Phase 3 blinded clinical ALS trial, the first platform trial of its kind, which is being led by the Sean M. Healey & AMG Center for ALS at Massachusetts General Hospital, recently enrolled its first ALS patients. CNM-Au8 has been granted orphan drug designation for the treatment of ALS by the FDA. Visit Clinicaltrials.gov for more information on the clinical trials evaluating CNM-Au8. Please note that CNM-Au8 is investigational at this point and not yet approved for consumer use.
Funds from this round will be used to advance Clene's clinical pipeline, including through the ongoing Phase 3 study at MGH for the treatment of ALS, and multiple Phase 2 clinical trials for the treatment of progressive neurologic impairment seen in people suffering from MS, ALS, and Parkinson's disease. In addition, funds will be used to further advance through the clinic an aqueous solution of ionic zinc and silver for anti-viral and anti-microbial uses.
Clene Nanomedicine, Inc. is a privately held, clinical-stage biopharmaceutical company focused on the development of unique therapeutics for neurodegenerative diseases. Clene has developed a novel nanotechnology drug platform for the development of a new class of orally-administered neurotherapeutic drugs. Founded in 2013, the company is based in Salt Lake City with R&D and manufacturing operations located in Maryland.
_____________________
Update: 8 January, 2021—Clene Nanomedicine, Inc. closed a merger with Tottenham Acquisition I Limited. Proceeds from the transaction totaled approximately $31.9 million. The combined company is operating under the name "Clene Inc." Its common stock began to be publically traded on the NASDAQ Capital Market on December 31, 2020 under the ticker symbol "CLNN." Clene's management team will remain in place following this transaction.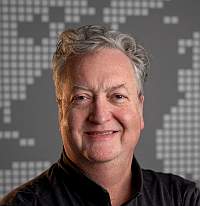 About the Author