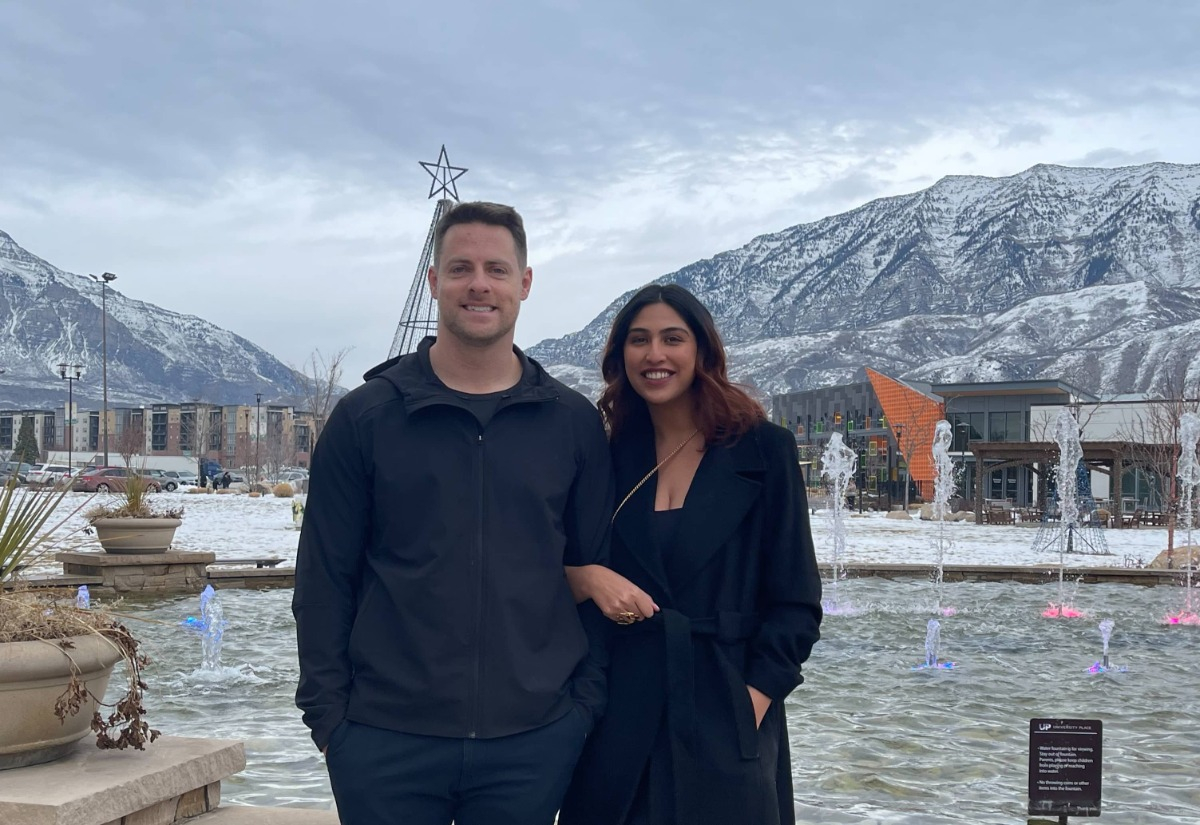 Codebase Bridges U.S. Tech Startups with Top Development Teams in India
Like many tech startups, Codebase (Draper) experienced a pivotal growth phase during the pandemic. As "co-founder couple" Jon Bradshaw and Gunjan Saini Bradshaw quarantined at home, they seized two opportunities: 1) collaborate as newfound deskmates, and 2) develop global outsourcing solutions for what proved to be a post-pandemic mainstay: hybrid or fully offshored product development.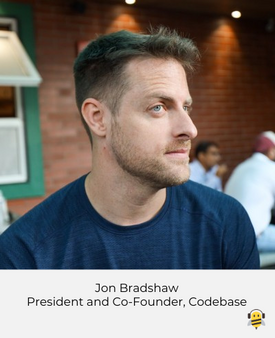 Founded in 2018 by Jon, Codebase provides outsourced staffing for U.S.-based tech projects and software development. Specifically, the platform matches clients with top developer talent in India to build their most essential products quickly and cost-effectively. Managing their own entity in India, Codebase promises efficient sourcing and end-to-end management of employees cross-border.
"We've built a viable, high-performing solution for companies to take control of their product," says Jon. "I've worked extensively with developers and seen firsthand how these workflows make or break a startup's trajectory—how collaborating with outsourced teams can be, for better or worse, a major inflection point. That's where Codebase comes in: We provide streamlined access and management of those offshore teams and projects."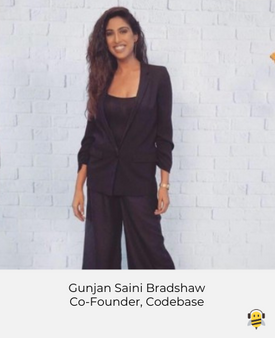 Born and raised in India herself, Gunjan has plenty to offer to the Codebase mission. "As the pandemic hit and I spent more time with Jon working at home, I saw immediate ways to dive in and help," she explains. "India is a far-away country with unique challenges and workplace differences. They have expectations around communication and collaboration, and U.S. companies don't always understand the logistical blindspots in outsourcing. I helped shine a light on those areas to improve."
Drawing from her media relations and marketing background, Saini took on a range of Codebase's operational tasks and responsibilities, from PR and hiring to technical support and translation. It quickly made sense to bring her on as official co-founder.
Entirely self-funded and now in its fifth year of operation, Codebase defines itself on quality of talent, hands-on project management, and cost savings. These are in response to a range of issues Jon experienced in tech development; the team aims to be the simpler, more powerful alternative to traditional outsourcing.
"Offshoring is too easily cheapened by low-end talent," says Jon. "Codebase focuses on top-tier, senior-level developer teams from India. We have the ability and resources to take over entire projects from start to finish, not just act as a tertiary add-on. And we're extremely involved to ensure teams get the most of their investment."
Gunjan seconds the insight, adding how important it is to treat offshoring as a means to an end, not an end in itself. "With remote work capabilities, it's not a simple matter of finding 'cheap' talent; it's about knowing where the talent is and bringing it to your company," she explains.
Codebase also values complete transparency, overseeing all diligence on talent screening, resource management, workflow integration, and responsiveness. "We want a company to work with us for 20-30 years," says Jon. "We offer the technical depth and cross-border expertise to be a fully integrated, long-term solution."
Codebase's client roster includes a range of organizations and industries—including SaaS, IoT systems, banking, healthcare, ecommerce, and tech support, from bootstrapped startups to subsidiaries of global enterprises.
"Above all, we work with teams that relentlessly champion their product," Gunjan explains. "They understand how product has to be king or they'll quickly run out of time, funding, and runway. When the product shines, everything follows suit."
Speaking to their own workflow and relationship, Jon and Gunjan offer insight on collaborating as a "co-founder couple." According to Gunjan, "It's all about defining boundaries and knowing when to stop working and avoid burnout. When you work together and go home together, there's always something urgent going on. Too much overlap and it can damage your relationship."

"We also focus on integrating our working styles," says Jon. "As a startup founder, I take the 'controlled burn' approach, focusing my attention on 2-3 most important tasks while allowing others to take the backburner. Gunjan, on the other hand, has a more systematic and regimented approach. We've worked a lot to bring our methods together in a way that's productive for both."
To learn more about Codebase's mission or connect with the team, please visit their website.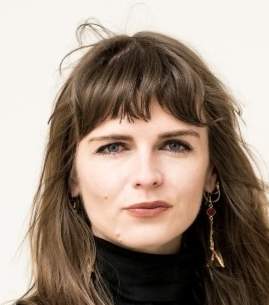 About the Author