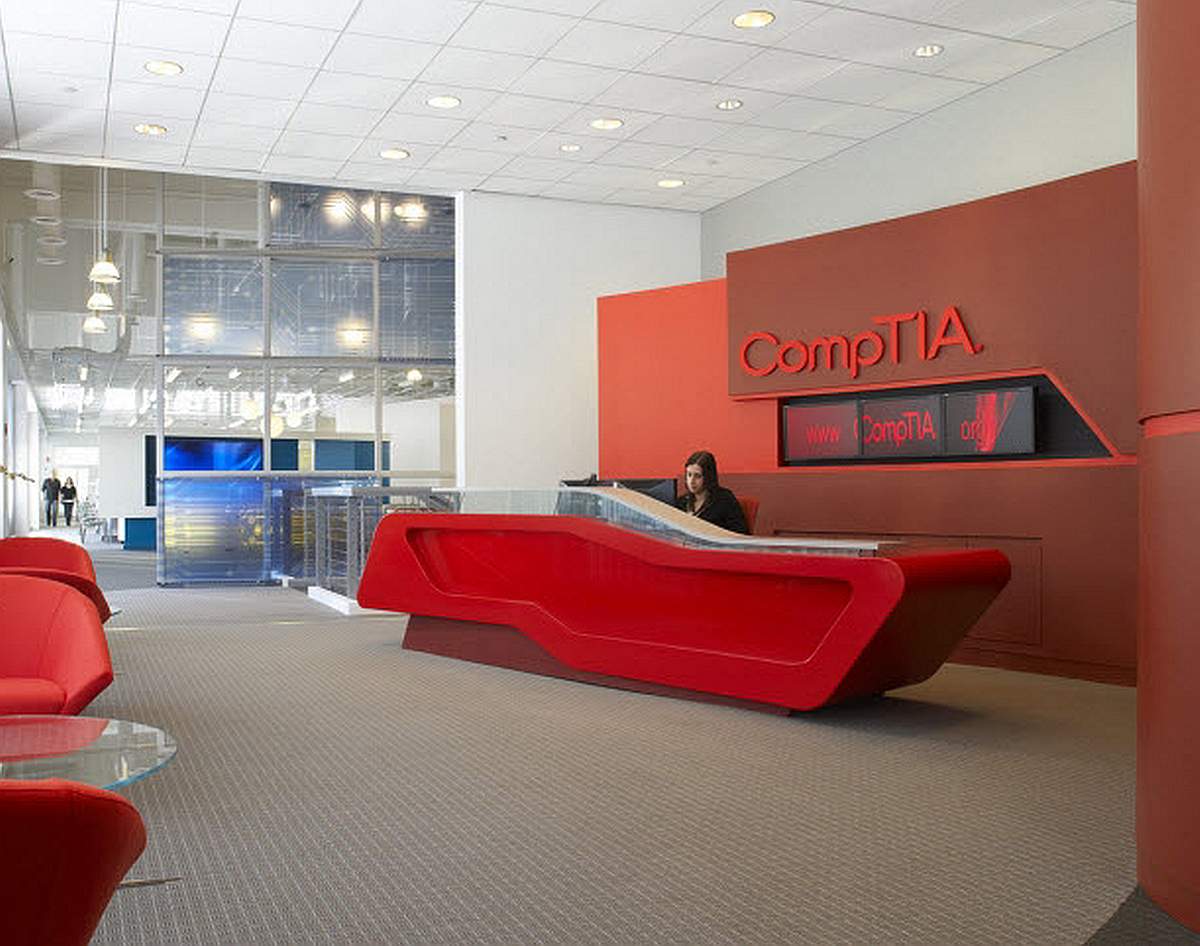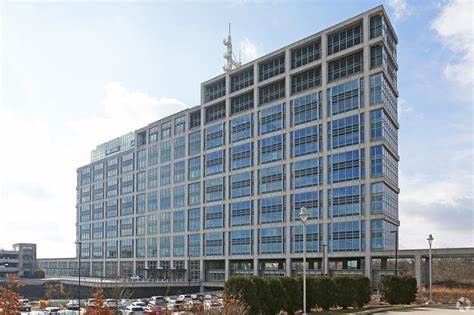 CompTIA (headquartered in Downers Grove, Ill, near Chicago, pictured below) announced it has acquired TestOut, a Utah-based provider of comprehensive IT training, courseware, online labs, and performance-based exams. Transaction details have not been disclosed.
Through this acquisition, the two edtech organizations join forces to extend their K-12 and Higher Ed learning solutions, industry-recognized certifications and career accelerators to students, professionals and academic institutions the world over.
TestOut Corporation has been a major presence and contributing member of Pleasant Grove, Utah's downtown, having acquired several adjacent buildings in the small town's main street since it launched in 1991. Since then TestOut has helped millions of individuals acquire IT skills based on a "show what you know" philosophy involving hands-on simulations, assessments, and nearly 20 technology courses.
TestOut's learning platform, LabSim, enables students to access a broad range of hands-on learning content that builds "career-ready IT skills" while providing educators with the tools they need to help these students succeed.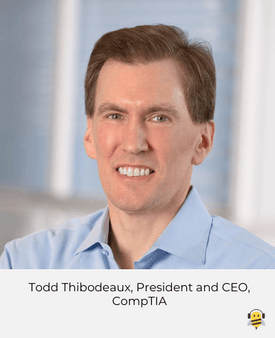 "TestOut has an amazing team of dedicated professionals driven by a customer-first mindset," said Todd Thibodeaux, CompTIA president and CEO. "They've built a great company, developing world-class learning solutions for a broad array of students and instructors. The combination of our two companies will greatly accelerate CompTIA's training and certification offerings into more and more tech and IT job roles."
Thibodeaux shared with TechBuzz, "One of the key reasons we made the acquisition was to tap into the excellent Utah-based engineering talent. CompTIA relies on a range of third-party applications to deliver its products and services. Having our own software development capacity allows us to better define our technological future."
He continued, "There is a critical economic need to break the cycle of persistent talent shortages, and an equally critical need to expand opportunity and diversity in the tech workforce," Thibodeaux continues. "CompTIA and TestOut share a passion and commitment to unlocking the potential of every student, instructor, career changer or tech professional reaching for the next rung."
TestOut CEO Noel Vallejo believes the two companies are well aligned. "Over the past 10 years, I have often thought that if I were going to sell TestOut, CompTIA would be at the top of my list of potential buyers," says Vallejo. "We fit well together. Both organizations are committed to helping individuals build a better life for themselves through technology education and certification."
Noel Vallejo and his wife Carrie recently donated the funding for the auditorium in UVU's new Scott C. and Karen Keller Building that was completed in the spring of 2022.
On UVU's Keller Building website, Vallejo describes the backstory of how and why he founded TestOut in 1991.
"I happened to be caught in one of those situations where I got laid off. We lived in a two-bedroom apartment (in a fourplex right by the University Mall), and I remember coming home early because I had gotten laid off. My wife asked when I walked through the door why I was home, and I told her the news. It's a shocking thing because you're trying to raise a family and get through life. She cried, and I held her, and she said, "You've been thinking about starting a business. Why don't you?"

That was on Thursday, and when I tell this story to UVU students and others, I tell them about waking up on Monday morning and putting on a nice pair of pants, a shirt, and a tie. That was the day I started my business, Monday, November 11, 1991. My wife asked me what I was doing, and I told her I was starting my business. She asked me what business I was starting, and I said, "I don't know." And I didn't. Why did I get up every day and put on a shirt, tie, and pants? The message I want to share is that I had to change my mind. I had to change my psyche; I had to believe that I was going to do something. By dressing up every day, even though nobody could see me except my two little girls and my wife, I had to believe that I could do something. You have to change your mind. If you can do that, you can make things happen. I've been in business for 28 years, and we have 100 employees, and I come dressed for work every day.

I founded TestOut in 1991, and we produce a product that provides individuals with skills to better provide for themselves and their family. We have over 100,000 students and 1,600 teachers using our product in a given year. We have an ultimate goal to improve lives and give hope. Our product does that. That goal drives us and motivates us every day, and best describes who we really are as a company."
CompTIA produces primary research on the intersection of technology and business operations, technology and people, technology and government, and technology, among other related topics. Its latest job report, published earlier this month indicates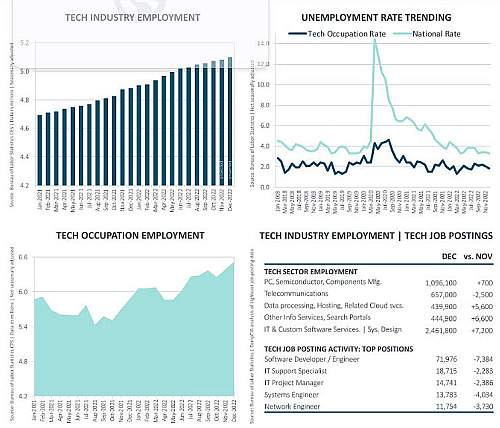 employer hiring activity for technology and digital job roles reached an all-time high in 2022 with over four million employer job postings.
It suggests that over the next decade, projections indicate demand for tech workers will grow at twice the rate of the overall labor force. In areas such as cybersecurity, data, cloud infrastructure and software development growth rates are even higher, while momentum continues to build for digital literacy across all occupation categories.
Tim Herbert, CompTIA's Chief Research Officer, posted on LinkedIn an evaluation of CompTIA's latest Jobs Report:
tech employment holding steady with net hiring gains and a still very tight 1.8 percent tech unemployment rate. "Based on gains from the tech services sector we can infer fairly robust hiring by small and mid-size tech companies and MSPs.
Hiring activity continues to center around software development, IT support, IT project management, systems engineering, network engineering and cybersecurity (albeit at slightly lower volumes of job postings vs. last month).
The full report can be downloaded here.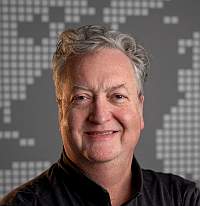 About the Author