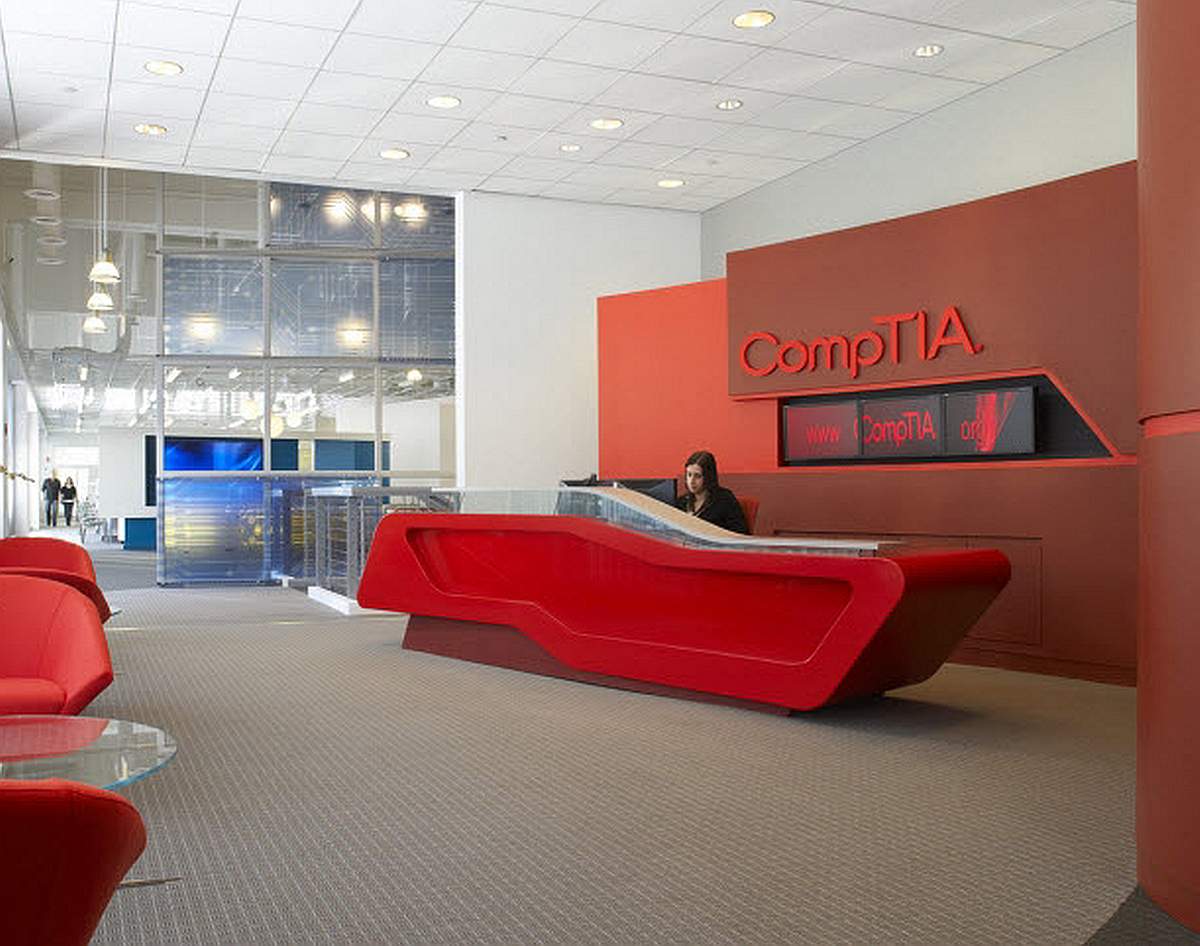 CompTIA Posts February Tech Employment Report

CompTIA's just released their February 2023 report on tech employment. The Computing Technology Industry Association (CompTIA) based in the Chicago area is an advocate for the $5 trillion global information technology ecosystem that employs an estimated 75 million industry and tech professionals. CompTIA provides education, training, certifications, advocacy, philanthropy, and market research.
TechBuzz recently wrote about CompTIA's acquisition of Utah-based ed tech company, TestOut, based in Pleasant Grove since 1991.
CompTIA says the latest data on tech employment present a mixed picture.
Technology sector companies shed an estimated 2,489 positions in January, CompTIA's analysis of the latest U.S. Bureau of Labor Statistics Jobs Report reveals. The BLS significantly revised its November data recently, describing it as a "major revision reflecting content and coding changes." The change materially affects the sub-sector of tech companies providing search and platform services.
Correcting for this change yields a modest gain of 2,500 net new jobs in the tech sector for November 2022 versus the mistakenly reported decrease of -151,900 in prior CompTIA reporting of BLS data.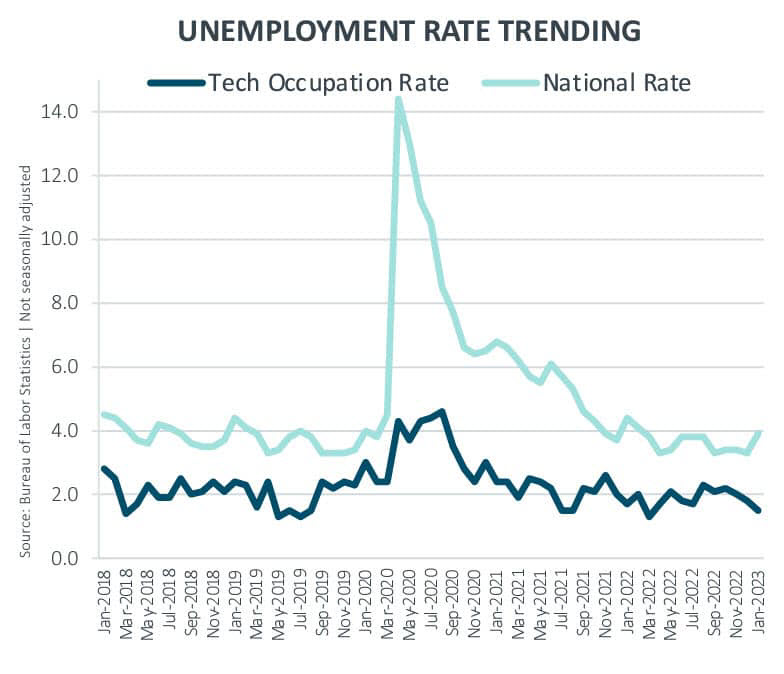 The report also shows the nationwide tech unemployment rate falling to 1.5% in January, an indication that many laid off workers have been re-hired and absorbed back into the tech labor market.
The report's authors also point out that at an industry level, the highest volumes of job postings for tech positions were reported in the professional, scientific and technical services (40,712), finance and insurance (30,576) and manufacturing (24,269) sectors.
"Despite the unusual backward revision by the BLS and the routine fluctuations in monthly labor market data, much of the big picture tech employment picture remains the same," says Tim Herbert, chief research officer, CompTIA. "Undoubtedly some companies over-hired and are now scaling back. The low tech unemployment rate and steady hiring activity by employers confirms the long-term demand for tech talent across many sectors of the economy."
These are a small sample of the report's findings. To read CompTIA's full report click here.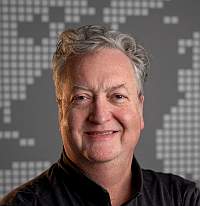 About the Author