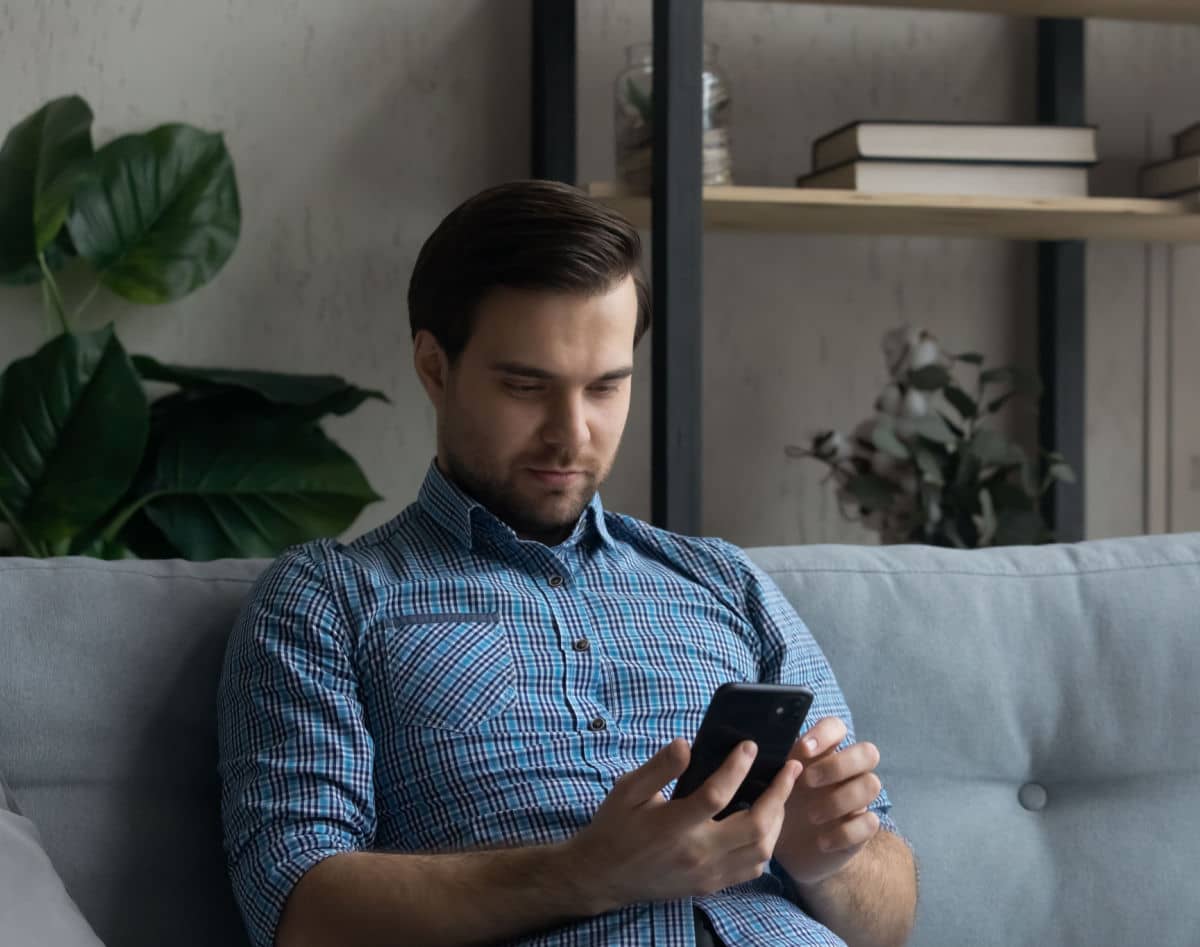 Copilot Launches to Provide Mental Health Support to Service Members, Veterans, First Responders, and Businesses
By Elainna Ciaramella

On Nov. 4, 2022, Copilot launched its text-based platform offering positive, data-backed, mental health support tools for service members, first responders, teachers, administrators, businesses, and individuals.
Copilot is a proactive platform that reaches out and connects the individual (member) to mental health support, solving the typical disconnection where individuals refrain from asking for help when they truly need it. This key distinction separates Copilot and SchoolPulse from other text-based or mental health resources, which tend to be passive and require the user to initiate all action. Copilot and SchoolPulse are just the opposite.
At $10 dollars per member per month, Copilot provides members with skills, tools, resources, and a completely anonymous and private platform to text openly 24/7 with live mental health experts. Copilot is unique in its proactive approach to providing mental wellness support unlike passive hotlines that require users to initiate and maintain connection.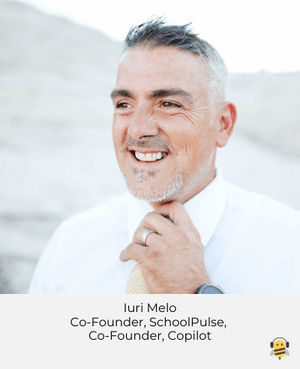 St. George, Utah-based Copilot was founded by Iuri Melo, a licensed clinical social worker with over 20 years' experience, and tech entrepreneur, Trent Staheli. Copilot is a secondary and related entity to SchoolPulse, a text-based platform helping schools reach students by providing positive psychology in an interactive and fun format.
The concept behind SchoolPulse was born in 2017, after several students took their own lives. Strongly believing there was a crisis, a high school principal in southern Utah felt that schools lacked effective suicide prevention tools, so he reached out to Melo for help.
After the high school principal and Melo had several brainstorming sessions, Melo approached Staheli with the concept for SchoolPulse, which eventually led to the pair launching the platform in October of 2017 at Desert Hills High School in St. George, Utah.
"Our main emphasis [at SchoolPulse] is to deliver positive psychology skills, strategies, and tools directly to students, where they are, which is text, and then provide an opportunity for them to interact back, which allows our team of licensed and trained paraprofessionals to interact with them to celebrate when life is wonderful, to problem solve when it isn't, and to direct those individuals to the resources that are already there," says Melo.
Since its launch, SchoolPulse has experienced strong success. Currently, nearly 100 schools across 23 states use the platform. From the start, Melo and Staheli saw the platform expanding to supporting veterans, service members, first responders, and other individuals. When Colby Jenkins, a combat veteran with 23 and a half years' experience both in active duty and now in the U.S. Army Reserve, came on board as CEO of SchoolPulse, the co-founders knew it was only the beginning. They decided to form Copilot which officially launched earlier this month.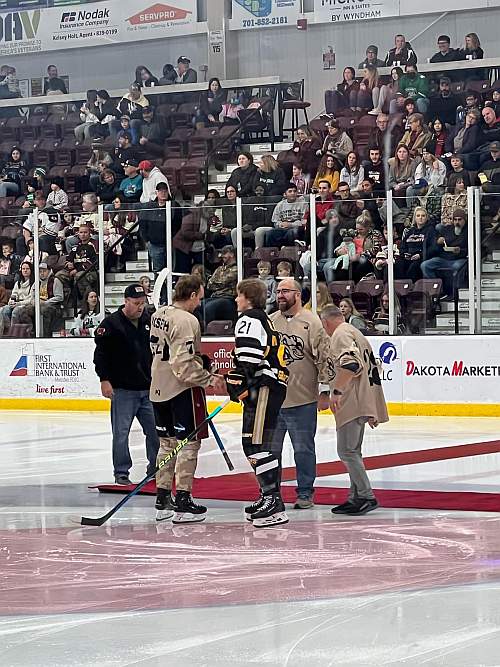 "We're providing a proactive service to service members that's mental health focused," says Melo. "When we hear 'mental health,' I believe we all still think 'mental illness' meaning depression, anxiety, addiction— but mental health is really the opposite of mental illness. It's the study of happiness. It's the science behind how to increase optimism, positivity, personal and interpersonal skills, how to better our social networks, how to have greater emotional endurance, how to have a dynamic mindset, and how to enhance our ability to see the opportunities in circumstances."
Copilot delivers its users a steady stream of positivity, optimism, and the best positive psychology tools available directly to their phone via text. Text is Copilot's superpower in that there's nothing to download, no logins, no passwords, and it's easy, says Melo.
Copilot partners with Together with Veterans in North Dakota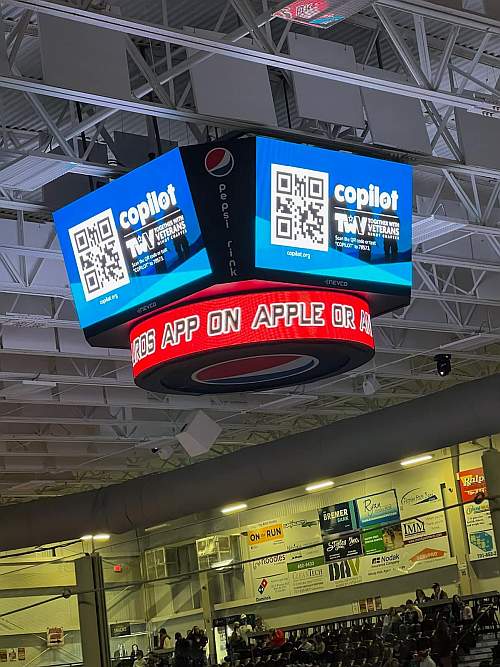 The November 4th Copilot launch was sponsored by the Minot Chapter of Together with Veterans at the Pepsi Rink at Maysa Arena in Minot, North Dakota. The Copilot QR code was displayed on the large central displays and members of the Copilot team received a commemorative hockey puck on the ice as part of the program celebrating honoring service members and their families.
Together with Veterans Minot Chapter supports service members in the Minot community, where a large Air Force base is locate with around 5,000 service members. Copilot's goal is to support the veterans in that community, the airmen—those service members and their families.
Jenkins says he became connected with their leader, Randy McDonald, after McDonald was featured in a May 4, 2022, Deseret News article, highlighting his own mental health struggles. According to Jenkins, McDonald went from being a senior airmen in charge of strategic munitions to retired and stocking shelves at Home Depot.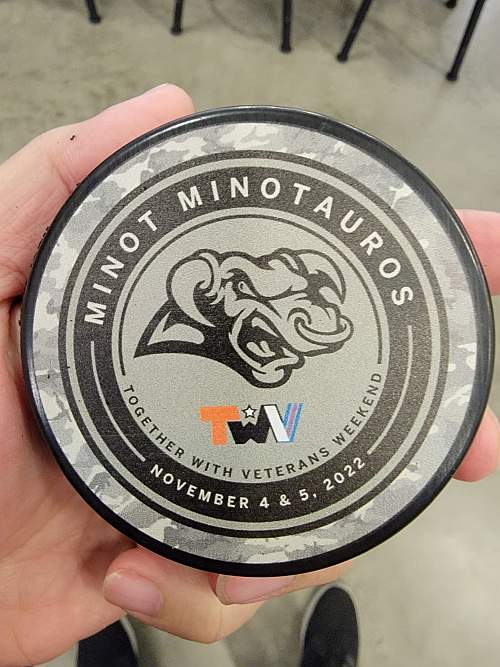 Although his job at Home Depot was great, he struggled with the change in mindset from managing munitions to managing inventory, and he found himself struggling and on the precipice of suicide. Fortunately, he was able to step back from that experience and now McDonald is studying mental health and wants to be a licensed mental health professional as he continues to manage and provide mental wellness programs for veterans in the Minot, North Dakota community.

"Prevention of rural veteran suicide is the mission of the TWV national brand," says Randy McDonald, executive director of the Minot, North Dakota Chapter, Together With Veterans.
"The national chapter has empowered smaller chapters to determine what that means for their community. I made a connection with Colby Jenkins after he reached out to me and we shared our military experiences and the struggles we each had after returning to our respective communities. This discussion led to the prospect of launching Copilot in North Dakota in an effort to reach isolated veterans, service members, and their families."

Adding, "In rural communities internet access, accessibility to mental wellness services, affordability, and stigma of seeking help all factor into the increased probability of suicidal ideation, depression, and anxiety when compared to non-rural veterans. Launching Copilot in our community appears to be a logical step in addressing the rural veteran suicide epidemic."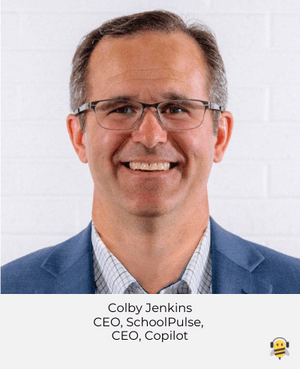 "I'm a Colonel in the Army Special Forces, and when I was active duty, I was in combat, deploying around the world being a Green Beret and leading a Special Forces A-Team," says Jenkins. "As I would fly in and out of combat, training or missions, there was mental trauma, mental difficulties—just coming in and out of that, let alone the things we did and the difficulties involved in combat…despite being surrounded by mental health resources, I was disconnected. That disconnection between me and mental health resources was real and is still real today with veterans."
Jenkins explained how his willingness to raise his hand and ask for help just didn't happen, and it wasn't because he lacked resources. He had his loving wife, his kids, a chaplain—he was surrounded by resources, but for veterans, similar to students, their willingness to raise their hand and connect on their own with help just doesn't happen.

"I felt somewhat ashamed or scared, and wondered, 'Do I want to raise my hand and risk maybe being criticized or losing my job?' Fears that weren't true, but at that moment were very true. Instead, I resigned to suffer in silence and just put my head down and go. My personal experience became the impetus to help us build Copilot because we want to solve that disconnection," says Jenkins.
"With Copilot, service members and veterans don't have to raise their hand. We're coming to them proactively through a medium that has no barriers, no shame or guilt. They can do it anonymously from the comfort of their home and just text and receive positive psychology and then respond back and gain a warm, kind, trusting response from a live mental health expert."
With Copilot now officially launched in Minot, North Dakota, and several hundred users, Copilot has plans to launch in Nevada with the Nevada National Guard.
The mental fitness of service members is often neglected
One key thing that Jenkins highlighted is how in the military, service members are so good at training, and measuring, and preparing for physical fitness. Service members know how to do sit ups, run two miles, get a score and boom, here's their physical fitness level, "but what we've neglected for so long is our mental fitness," says Jenkins.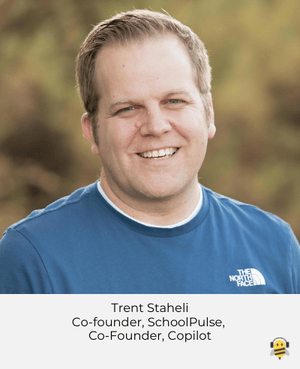 "We have soldiers that show up to work or are deployed who know how to fire weapons, who know how to do the physical component of being a service member, but we're neglecting the other 50% of that person, their mental fitness."
According to Jenkins, if the service member shows up with a broken arm, we can see that because they have a cast. We can see they've got an injury, but if the service member has a mental fitness obstacle or injury, there is no cast.
"You don't show up to work with a mental fitness cast that everyone can say, 'This person's got an injury, let's help them," says Jenkins. "What we're hoping to attend to is the mental fitness component, really of everyone, but in regard to our service members, because we know how to train for physical fitness as a soldier, a service member, but not so much in regard to that mental fitness component."
As a commander utilizing Copilot, he or she now gets a soldier who's more capable, who's more present, and is more fully able to perform his or her duties. The commander gets better service and a better weapon, instead of a service member who's highly physically fit, but maybe lacking mentally, so there's an imbalance, explained Jenkins.
Copilot does more than help service members, first responders, teachers, administrators, and businesses; the platform is designed to help organizations obtain actionable anonymous data in realtime. The platform gives organizational leaders access to their organization's anxiety and wellness trends, as well as other vital information about the actual mental health concerns of their individual organization.
How does Copilot work? Using their smartphone, members opt-in via a QR code custom to the member's organization. Once opted in, the member will start receiving positive psychology content three times a week over text. Members have the ability to anonymously chat with Copilot's live team of trained mental health professionals 24/7 via text.
For a free trial of Copilot, text the word HAPPY to 78573 or click here to request a demo.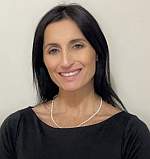 Elainna Ciaramella is a business journalist and writer who lives in St. George. Elainna interviews business owners, researchers, university leaders, and c-suite executives from all over the country. Her curiosity is endless and she is constantly seeking information that will intrigue and inspire readers.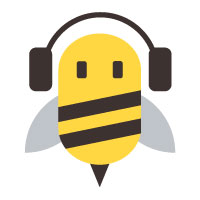 About the Author