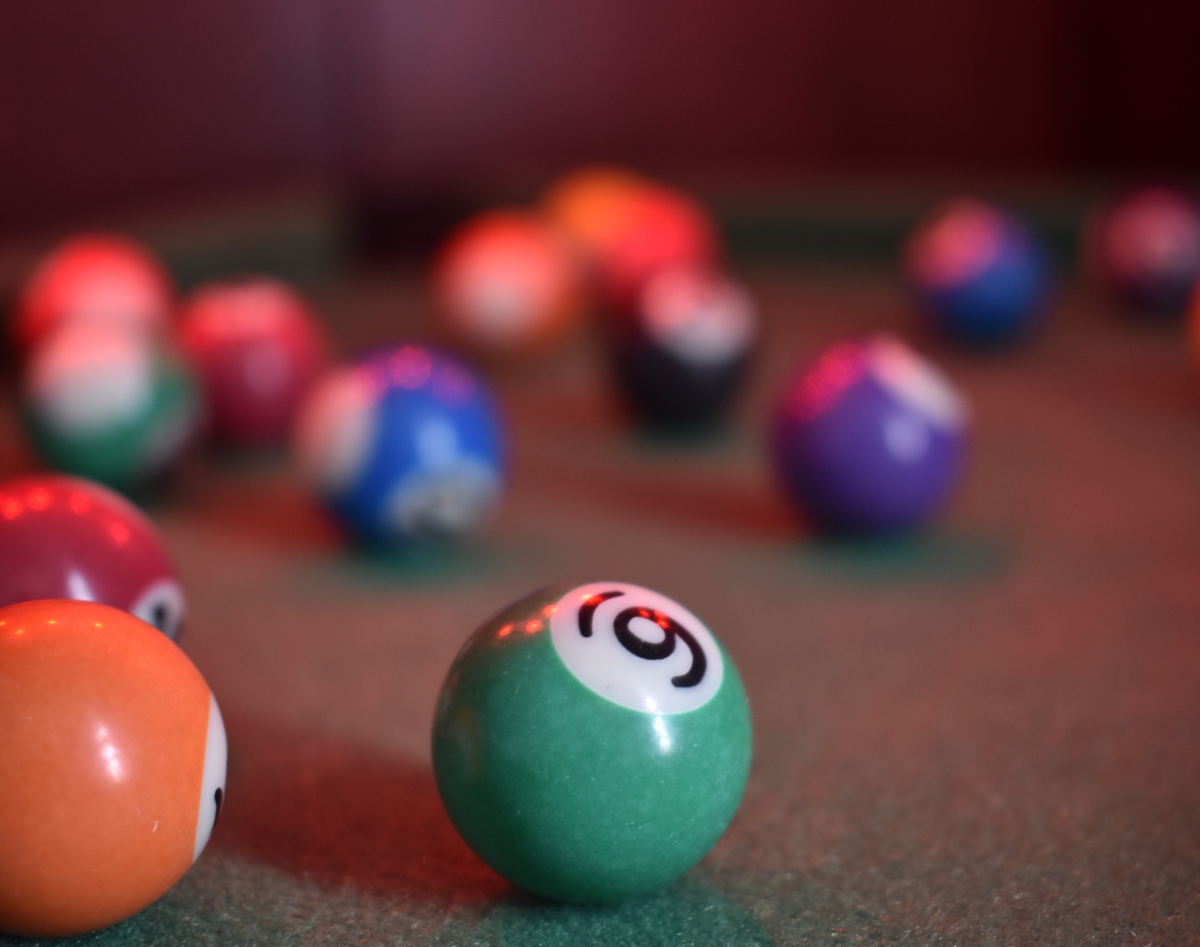 Davis Smith Buys Back PoolTables.com, Converts It To Benefit Corporation
Davis Smith, the entrepreneur best known for the Salt Lake City based outdoor apparel company Cotopaxi, is buying back his first startup, PoolTables.com. The details of the transaction were not disclosed, but Smith says the business generates revenues in the eight-figures annually.
"This was not on my radar," said Smith about buying back the company he started in 2004. "It was never something I thought about doing, but the owner reached out to me a few months ago and said, 'Hey, I'm ready to retire'."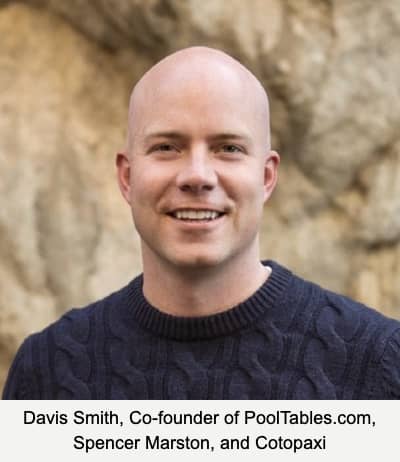 Smith maintained a small stake in PoolTables.com and Spencer Marston, the billiards brand he also founded. The owner of those ventures through the past decade had secured a new buyer, a public company, which was great news for all stakeholders. But Smith had a nagging feeling.
"The more I thought about it, I didn't know if I wanted someone else to own it. I felt like there was unfinished business, you know? I knew exactly what to do with the business now. I needed to convert it into a benefit corporation."
For years, Davis Smith has been a well known figure in Utah entrepreneurship circles and beyond. His company Cotopaxi is not just an admired brand for their premium outdoor apparel, but stands as one of the best examples of a Certified B Corporation, legally bound to their mission to reduce poverty in the world. Smith has repeatedly won accolades for the impact of Cotopaxi, including Deseret News calling Cotopaxi the Best Place to Work in 2017, Utah Business Magazine naming him among their Forty Under 40 in 2018, the Sego Awards for women in Utah entrepreneurship naming him Advocate of the Year in 2020, and Ernst & Young naming him Entrepreneur of the Year for the Utah Region in 2020 as well.
What many might not know is Cotopaxi was Smith's third swing at entrepreneurship tied to social good.
In 2004, just after finishing his BA in International Studies at BYU, Smith launched his first venture, PoolTables.com, with the intention of finding some way of doing good through business. While the business was financially successful, according to Smith, "we had no social impact. It was something that was on my mind constantly, but I just didn't know how to do it."
Smith sold the company in 2011 before moving on to other ventures.
Today, after running Cotopaxi for nearly eight years, Smith knows a thing or two about operating a business, and how to turn profit into social impact. As a certified B Corporation, Cotopaxi is among a growing number of companies legally committing themselves to benefit the world and society. Many B Corps are legacy companies that turned to social good long after founding, like Ben & Jerry's, Tillamook, and Patagonia. Cotopaxi was founded as a B Corporation, and social impact has always been part of the company's DNA.
Cotopaxi commits a minimum of 1% of all revenues toward addressing poverty and supporting community development. Last year they ended up donating nearly 3% of revenues and directly assisted 822,000 people living in poverty. Smith catapulted Cotopaxi to popularity among college students with an annual competitive scavenger hunt, the "Questival". Clever branding, community building, and social impact all worked together to make Cotopaxi a hit.
Smith is now bringing that same ethos (and legal commitment) to PoolTables.com and the associated billiards brand, Spencer Marston.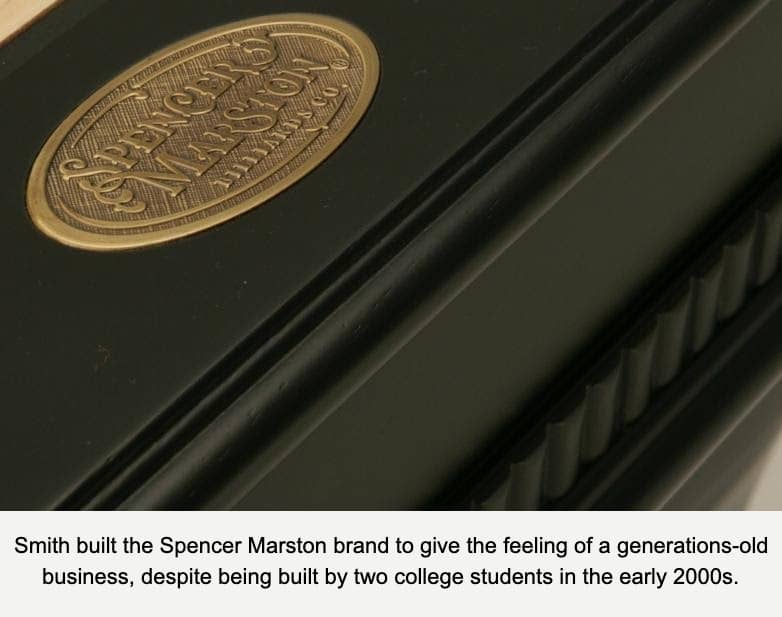 "That's one of the things I've learned the most about, is how to weave purpose and mission into every aspect of a business, brand, and culture," he says. "We're going to have impact in our supply chain, through grant giving, and we're using our profits to support causes we're really passionate about. One of the first causes I want to support is the Academy for Creating Enterprise, which was started by Steve Gibson, a longtime mentor."
Smith also intends to expand the Spencer Marston brand beyond billiards into other home recreation and yard play products. The brand will aim to "enrich lives through the power of play."
Smith will continue as the CEO of Cotopaxi, and intends to hire a new CEO for PoolTables.com and the Spencer Marston brand. Applicants are encouraged to apply here.
"I'm looking for someone that has deep e-commerce expertise," says Smith. "Right now, 99% of our revenue in this business comes from e-commerce. So someone that understands performance marketing, someone that has led teams, that manages budgets, that understands how to run a P&L. It would be someone that also has a good grasp on finances. The CEO needs to understand how to run the business profitably, and how to balance growth with profit and giving."

Smith says other qualities will be important too, like an understanding of inventory, operations, supply chain, and leadership ability. Of course, the new CEO will need to be fully onboard for the social impact mission as well.
"We are on a mission to eradicate extreme poverty and transform capitalism by using business as a tool to positively impact people, the planet, and our communities," says Smith. "Together we will prove that any business, regardless of industry, can make the world better."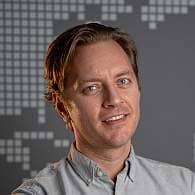 About the Author