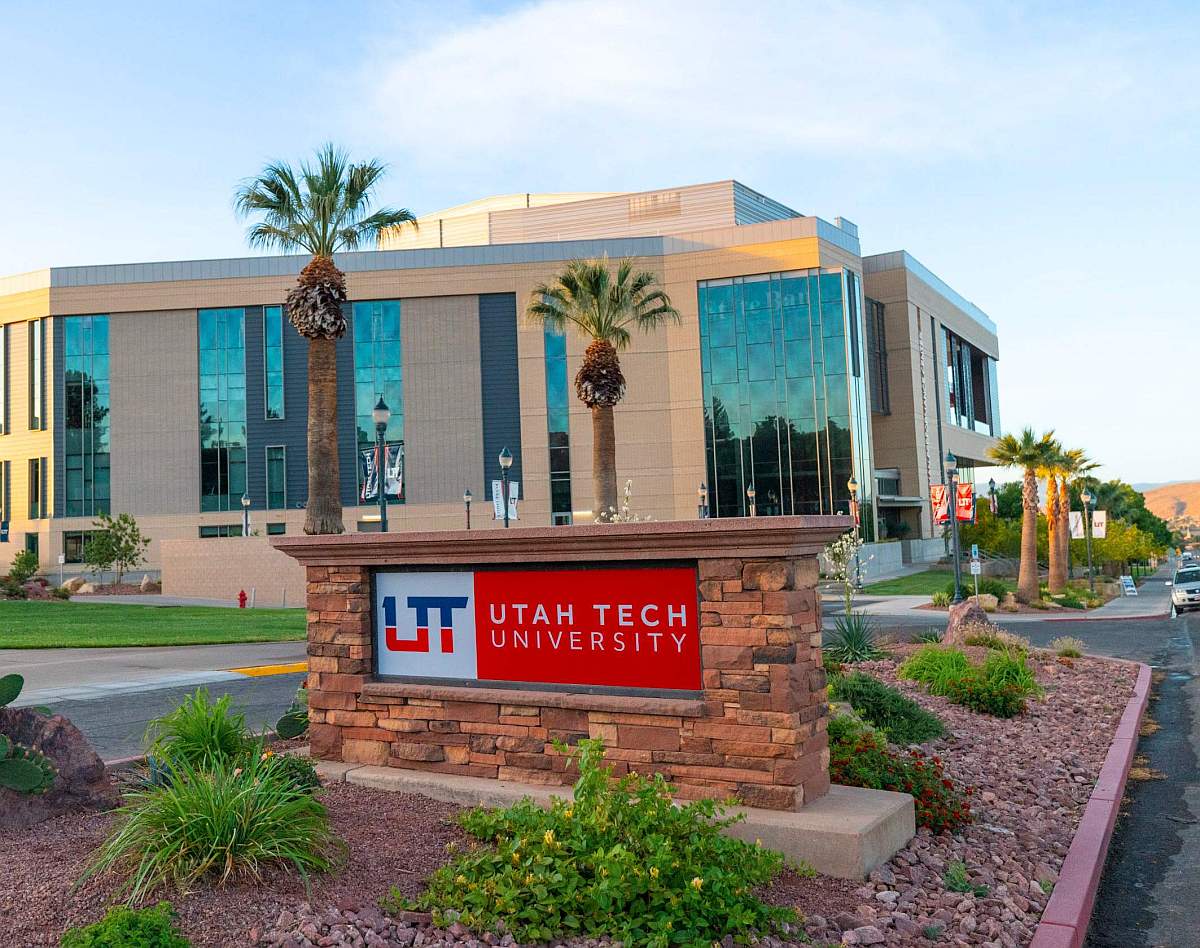 DSU Rebrands to Utah Tech University: the Once Small College Has Officially Climbed its Way to the Big Leagues
By Elainna Ciaramella
On Sunday, May 15, 2022, Dixie State University (DSU) in St. George, Utah, issued a press release revealing Utah Tech University and its new logos in advance of the university's July 1 name change, and to share the inside story, TechBuzz News caught up with Richard "Biff" Williams, president of Utah Tech University (UT).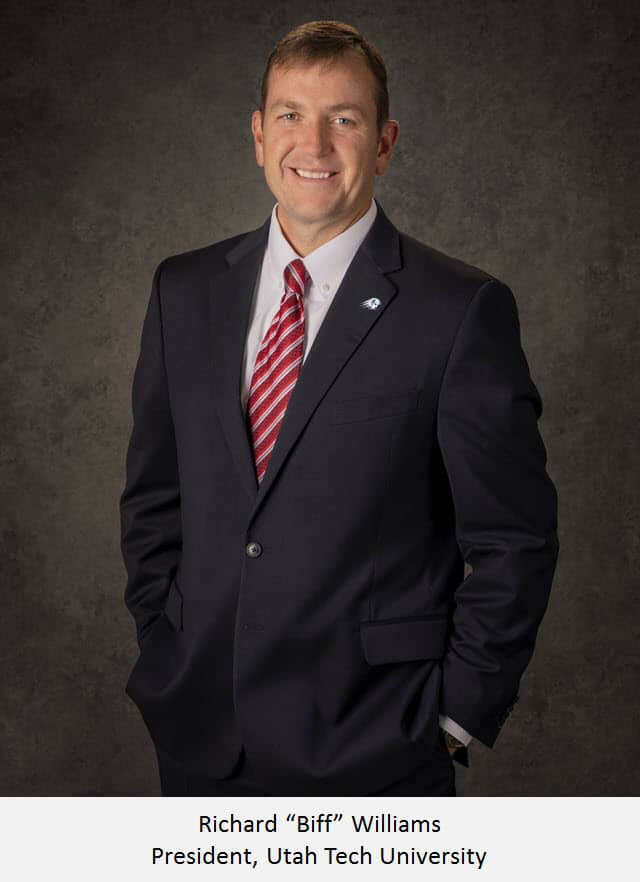 My first question was, Why did DSU decide to go forward with a rebrand? President Williams explained how as an institution of higher education, DSU exists to educate students and prepare them for successful careers and meaningful lives. "If the name of their alma mater is presenting a barrier to their success in any way, we owe it to them to remove this obstacle," said Williams.
For a while now, others on campus and President Williams have been hearing anecdotal stories from alumni about how they were having to dedicate valuable time in short, high-stake interviews for medical school, grad programs, and jobs, describing Dixie State's name and location instead of touting their own talents and achievements, he said.
In 2020, the university realized it was hearing a growing number of these situations and decided they owed it to their students to objectively study the impact of the Dixie name. After collecting data on the subject for nearly two years, they discovered that a name change was necessary and would assist the institution in nearly every measurable way—recruiting students, staff, faculty, donation opportunities, partnerships, merchandising, and athletic recruiting and sponsorships.
The university's recent explosive growth
Williams said that since 2015, the university has experienced explosive growth. "Student enrollment has increased by 44% since fall 2015, we have added more than 160 degree programs in that same time frame, and the campus landscape has changed with new buildings being constructed."
As a result, the university is attracting students, faculty, and staff from across the entire nation. As a small college that primarily served Utah students, the Dixie name served as a description of where in Utah the institution is located. Now, it's important they have a name that strongly identifies the location and academic mission, he said.
Utah Tech: no, it's not a technical college or trade school
There has been some ambiguity among Utahns and others about what "tech" means in the university's new name, Utah Tech University, and President Williams was happy to set the record straight.
"'Tech' represents our comprehensive polytechnic academic mission, characterized by active learning and industry partnerships that prepare students in all fields to graduate career ready. The university has been implementing this model since 2015 and will continue to offer transformative experiences in more than 200 academic programs across all disciplines–humanities, arts, education, health sciences, business, and STEM."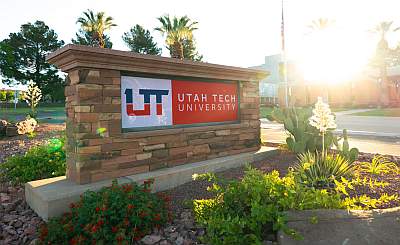 As Utah Tech University, they will continue to offer active learning opportunities that prepare students in all programs to enter the workforce career-ready. Their academic mission isn't changing to fit the new name, rather, the new name more aptly fits the educational approach they've been implementing for years, he said.
Soon after he was named president of DSU in 2014, President Williams and other university administrators met with area business and community leaders to learn what they needed from their local university. What Dixie State discovered was a huge demand for employees to fill roles in high-paying fields, such as STEM, business, and healthcare right in southern Utah, the university's backyard.
As a result, the university started incorporating a comprehensive polytechnic model, adding more than 160 academic programs in that time with 80% of them in STEM and healthcare fields, he explained. Utah Tech will also continue to offer degree programs in the arts, humanities, and education complete with robust learning opportunities while going deeper into business, healthcare, and STEM disciplines, he said.
"As part of our commitment to offering students personalized and hands-on learning experiences, we are preparing them to be indispensable in our ever-changing, tech-driven world." Adding, "As an institution of higher learning, it's imperative we help our students not only embrace technology but to lead the way in implementing it into all career fields."
UT searches for a new director for Atwood Innovation Plaza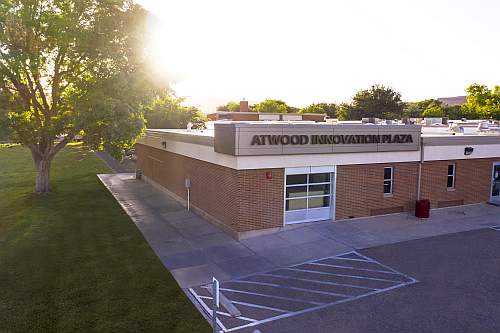 Utah Tech University is home to Atwood Innovation Plaza, an entrepreneurship and innovation center created for students and community members in southern Utah where it's supported a host of companies like TrulaCampus™, SchoolPulse, beatBread, Steribin and Eden Tech.
President Williams said UT is currently searching for a new director for the Plaza. They are looking for an entrepreneurial leader who will continue the work that has already been done to advance regional economic development and direct the activities and programs at their Atwood Innovation Plaza.
"As a business development pipeline, Atwood Innovation Plaza promotes student, faculty, staff, and community innovation and entrepreneurship," he said.
UT's new Innovation District is coming to Desert Color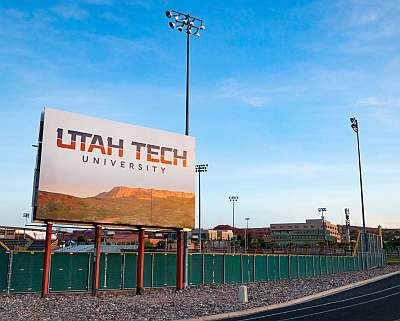 Thanks to the Utah State Legislature's incredible support of their institution, the university was recently able to acquire land in the Desert Color master-planned community in St. George. This campus will eventually house university programming including an academic innovation district, he said.
"As the tech sector continues to grow in southern Utah, this district will allow up-and-coming entrepreneurs and tech students to learn about the field alongside space for new companies to flourish. Right now, Atwood Innovation Plaza can incubate businesses until they have 10-15 employees and then they outgrow the space. An innovation district will allow for space for business development and growth."
According to President Williams, the individual hired to fill the role of director for Atwood Innovation Plaza will also lead the development of the innovation district and its corresponding relationships.
Big plans for career services at UT
The university is in the final stages of hiring a new executive director of Career Services, who will continue UT's work to ensure all students graduate career ready. Since this is a key pillar in the polytechnic model, they are creating competencies in line with those of the National Association of Colleges and Employers (NACE) implementing specific strategies to ensure students graduate career ready.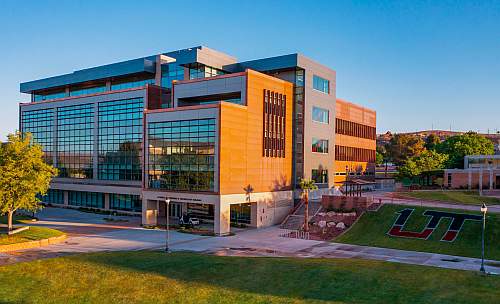 One initiative UT is working to implement is establishing an Academic and Career Engagement Center in each of their six academic colleges. These centers will house an industry-specific career coach and academic advisors in the corresponding academic building so students can stop in any time they need assistance or mentorship.
UT already has this model established for the College of Business and the College of Science, Engineering & Technology, where the career coaches make sure students are career ready, teach career classes in the discipline, and work with companies who want to recruit our students, explained President Williams.
Additionally, Utah Tech University Career Services is developing a co-op program in which students are hired by external businesses as full-time employees for six months. As part of this experience, students will be fully immersed in an industry, work alongside the best in the field, and gain hands-on learning opportunities. President Williams said UT is looking into which fields this model will be most beneficial for its students.
UT currently emphasizes internships within academic programs because the university recognizes the hands-on learning and career introduction these experiences offer their students. President Williams said another effort the new executive director of Career Services will lead is adding consistency to all internship opportunities across campus by unifying them through career services.
"We are proud to be transitioning to the Utah Tech University name that highlights the impactful active learning experiences and career preparation each and every student gets in all of our 200-plus academic programs. The Utah Tech brand builds upon the legacy this institution has established over the last 111 years and will serve our students and university well for generations to come."
For more information about Utah Tech University and its programs, you can visit their website.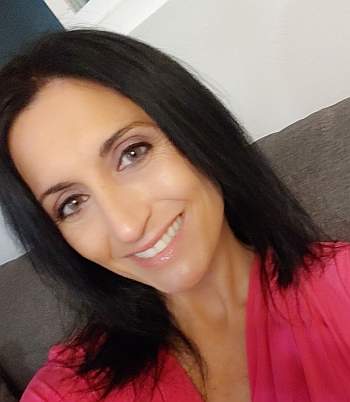 TechBuzz welcomes back Elainna Ciaramella, a St. George-based business journalist and writer who interviews business owners, researchers, CEOs, and C-suite executives from all over the country. Her curiosity is endless and she is constantly seeking information that will intrigue and inspire readers.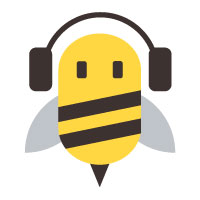 About the Author