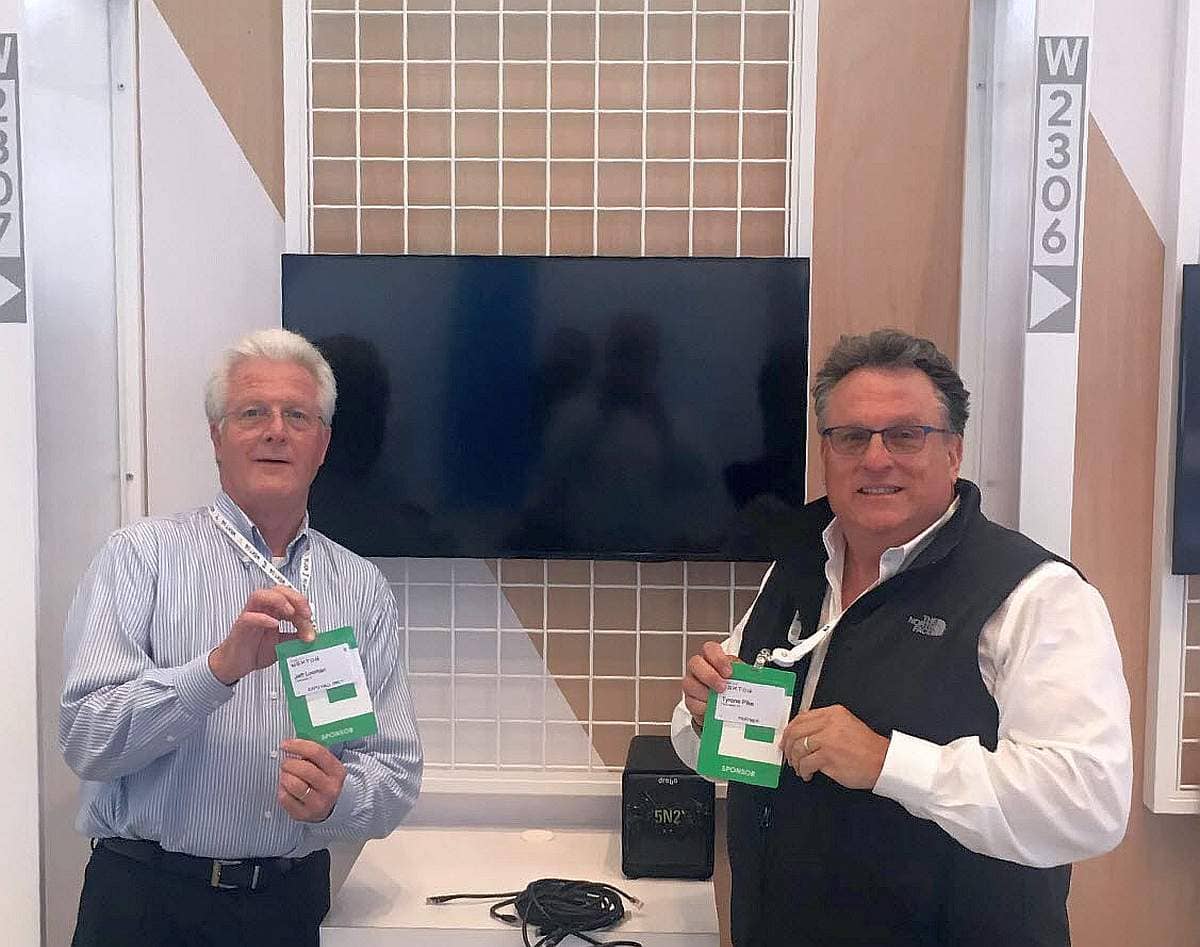 FileShadow Creates a 'Google for your Data'
By Robby Poffenberger

In the early 2000s, Google rose to the top of the early internet's instant knowledge arms race with superior searching technology and has stayed there ever since. Now, a Utah company wants to offer that same powerful searchability—but, instead of focusing on the outside world, their product connects users to what they already have.
FileShadow is a Provo-based digital asset management service that aggregates files from a long list of commonly used sources such as Adobe Creative Cloud, Adobe's Lightroom solutions, Box, Dropbox, Google Drive, iCloud, OneDrive, Slack, Microsoft Exchange, Office 365, Gmail, iCloud Mail, Yahoo! Mail and IMAP servers. It also aggregates files from local storage (macOS, Windows Desktops, Windows Virtual Desktops) and mobile devices (iOS and Android); and network and direct-attached storage (NAS/DAS) devices.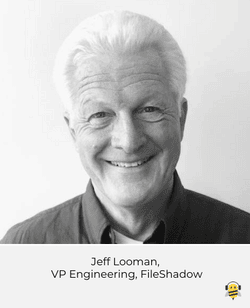 The company's VP of Engineering, Jeff Looman, describes FileShadow as "a Google for your data" that works with over 1,000 file types and can be accessed anywhere in the world."
"It's a digital asset management system for mere mortals," says Looman. "And it's using up-to-date cloud tools and leading-edge technologies."
Looman and founder Tyrone Pike, the company's President and CEO, developed FileShadow after years of industry experience focusing on network management for larger businesses. They had worked together in several companies including LAN Systems, which was ultimately sold to Intel and changed to LAN Desk. They also worked at Cisco, Microsoft, and HP, among others. It was an engagement with Dell EMC that Pike says was the most influential on the future of FileShadow.
At the time, they had built an archiving system for email called MailShadow. Meanwhile, Dell EMC had purchased a company called Documentum to use as a repository for their archiving products. According to Pike, Dell EMC wanted to bring Pike and Looman on board to use the digital archiving expertise they had demonstrated with MailShadow to make the arrangement with Documentum work.
Ultimately, it didn't scale to large customer demands.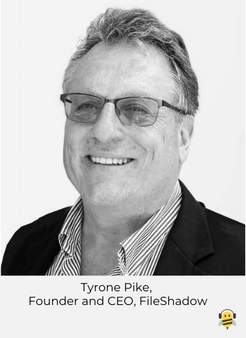 Pike says, "Because the transactional power was limited, Documentum could not handle the workload. Dell EMC's efforts to deliver an integrated archiving system was ahead of its time. That's probably the most positive thing I can say."
Pike says Dell EMC's approach to using a central repository was sound—it was that the tools used limited the transaction rate. The main problem, he says, was how long it took to ingest data and index it, and searches against the repository returned old data.
"The lesson we learned back then was, 'I can store all these things out there, but how can I find them?'" Looman says. "The only way to get anything back was by knowing the filename. Well, that's nice, except that mortals don't remember filenames, and in most cases now, they are automatically generated (e.g. IMG_3564.jpg)."
Through this experience, Pike and Looman saw the potential for creating searchable digital repositories for a different type of user. "We realized there was demand further down—not necessarily the consumer level, but maybe one notch above that," Pike says. "We had to find a way to get the same functionality that was being offered to the big guys and deliver it to the mere mortals and design it as a cloud service." Thus, the development of FileShadow began.
The experience gained with Dell EMC was invaluable to the new venture, particularly for the security concerns of these cloud-based data repositories. Pike says they developed "some really high-performance solutions" during their time with the tech juggernaut.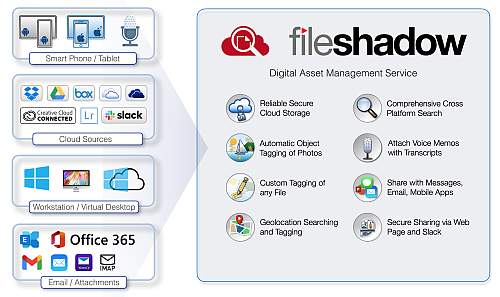 Security is critical when developing this technology and offering it to users. FileShadow is designed to keep companies' and individuals' private property "extremely secure," as Pike says, which is no small task. Looman brought further experience to this aspect—he previously contracted with the Treasury division of the Secret Service. He says he basically used the lessons he learned there for FileShadow.
"Nothing is completely secure permanently, no matter what," Looman says. "But what you can do is make it so expensive it's not worth hacking into."
While prioritizing security, FileShadow's innovation places great emphasis on searchability. When a user uploads their files into their repository, the system uses AI to automatically create tags for the files, regardless of whether they are text files, images, audio or video. (Users can also add their own tags.) The automatic transcription feature makes this particularly easy for any recording attached to a file.
FileShadow works regardless of what program or app the user manages their files with. "If you want to continue to use Dropbox, Google Drive, Box, and email, continue to do so," Pike says. "Connect it so you can bridge across those cloud services and devices… It then automatically updates them in FileShadow."
Recently, the bootstrapped company released an update allowing files in FileShadow to be annotated with multiple audio recordings. The update also automatically creates transcripts of those recordings. The service connects any number of annotations to a file so recordings and transcripts can be reviewed at the same time. Once annotations are attached, the files are associated, regardless of where the content is located.
Using FileShadow's search engine, users can locate photos/documents by entering keywords found in the audio recordings. Transcripts can be downloaded, shared, and search terms highlighted and viewed while listening to the recording. Users also have the option to send a link to the photos/documents/recordings so anyone can review the files via their web browser.
"The uses for FileShadow Audio Annotations are especially valuable in the genealogy, family history, medical, legal and creative industries," says Pike. "Any group or industry that collaborates on documents, images, videos and other files can use Annotations to get work done faster."
In genealogy and family history applications, FileShadow Audio Annotations can be used to allow multiple relatives to relate stories about family photos. Genealogists can record Grandma's comments about family photos. Other family members can also share their comments about that same photo.
In the medical field, a specialist can send a CAT Scan, annotate the scan, and send it to a primary care physician. That physician can record his/her comments about the image for the specialist to review. The specialist can also record his/her comments about the image. All annotations are recorded in FileShadow, regardless of where the files and users are located.
Once annotated, the recording and the file are associated and can be viewed in the FileShadow Vault. Files, with or without Audio Annotations, can be published to anyone through the FileShadow Website Collection Manager. Users can create Website Collections of any files–documents, photos, videos, etc.,–along with the attached annotations, so they can be shared with anyone, regardless of where reviewers are located and whether or not they are FileShadow users. Anyone inside or outside the FileShadow system can also contribute files to Website Collections.
FileShadow currently manages over 39 million files and is being used in 137 countries. Pike and Looman are impressed with how well it is able to serve users in a variety of locations worldwide from a Google facility in the U.S.
For a free 30-day trial of FileShadow, visit www.fileshadow.com.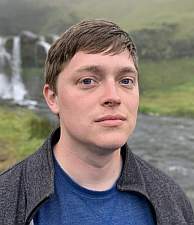 Robby is a business journalist interning at TechBuzz News. He began his career after high school at his hometown paper, the Tooele Transcript-Bulletin. Since then, he has been a copy editor at the Pulitzer Prize-winning Bismarck Tribune and served as editor of Utah Valley University's The Review. His work has appeared in Salt Lake City Weekly Magazine.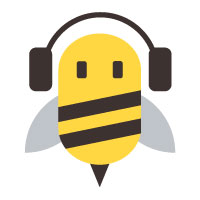 About the Author