K2 Utah Tech Almanac: 2021
TechBuzz is pleased to offer the K2 Securities 2021 Utah Tech Almanac, a compressive report mapping nearly all software companies in Utah and data about those companies related to funding, M&A activity, IPO, market trends, and more. The data is specific to Utah and all data was curated by K2 from trusted sources. TechBuzz contributed substantially to the report.
K2 is a Park City, Utah-based, FINRA-licensed investment bank serving disruptive software companies and select other clients in the Intermountain Region since 2011. K2 offers sell-side and buy-side M&A services for companies with enterprise values in excess of $25M. Craig Primo and the K2 team also help clients raise growth capital. With offices in the Utah and Latin America, the firm leverages its global network to source the right capital provider, acquirer, or target for its clients.
Download a pdf version of the 2021 K2 Utah Tech Investment Banking Almanac here. It slides are based on 2021, and, where available, 2022 data.
Contact info@techbuzz.news if you have any comments about the Almanac. K2 will update it a few times a year. TechBuzz will post updates on this page. K2 and TechBuzz welcomes all helpful comments and ideas.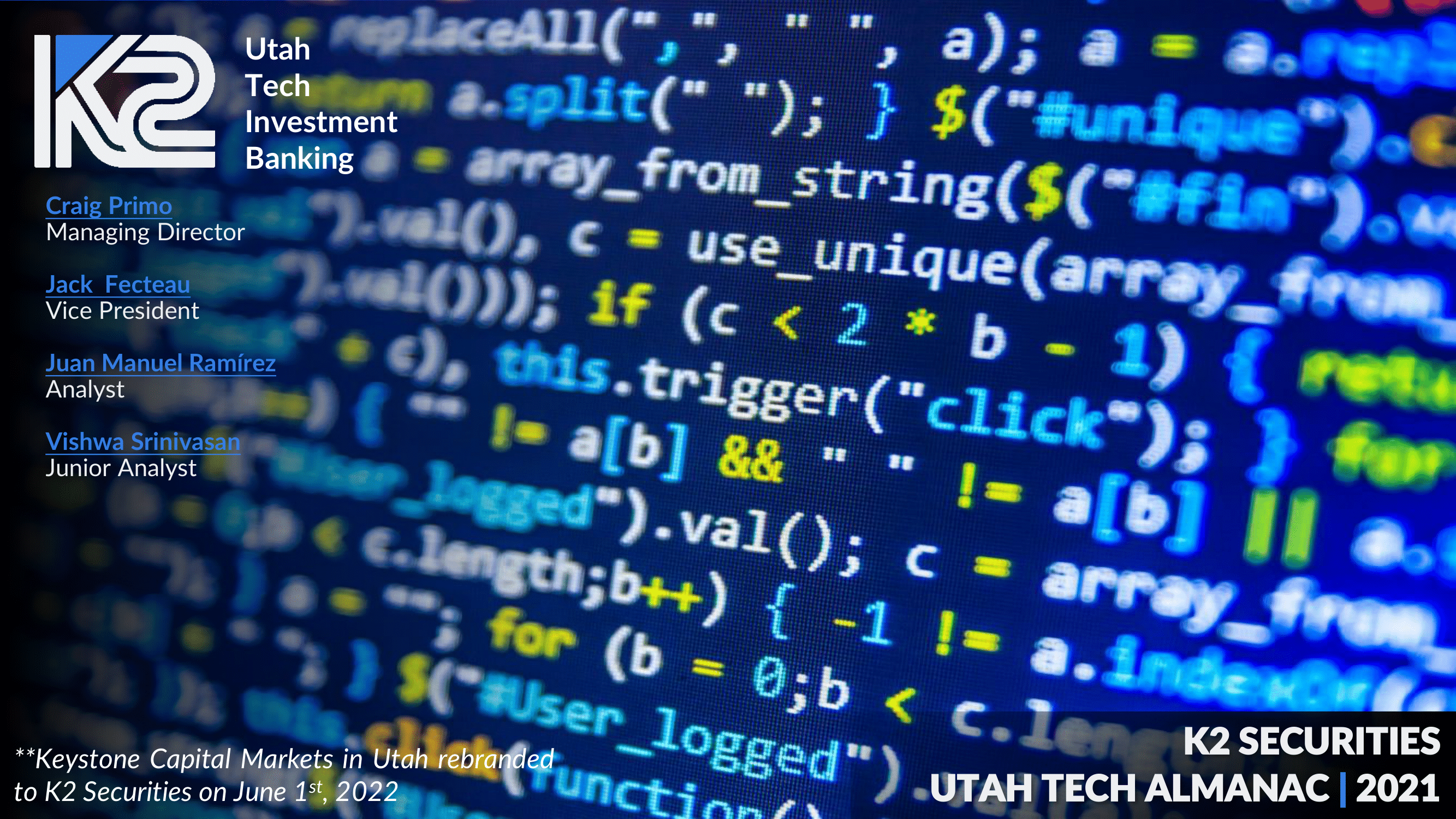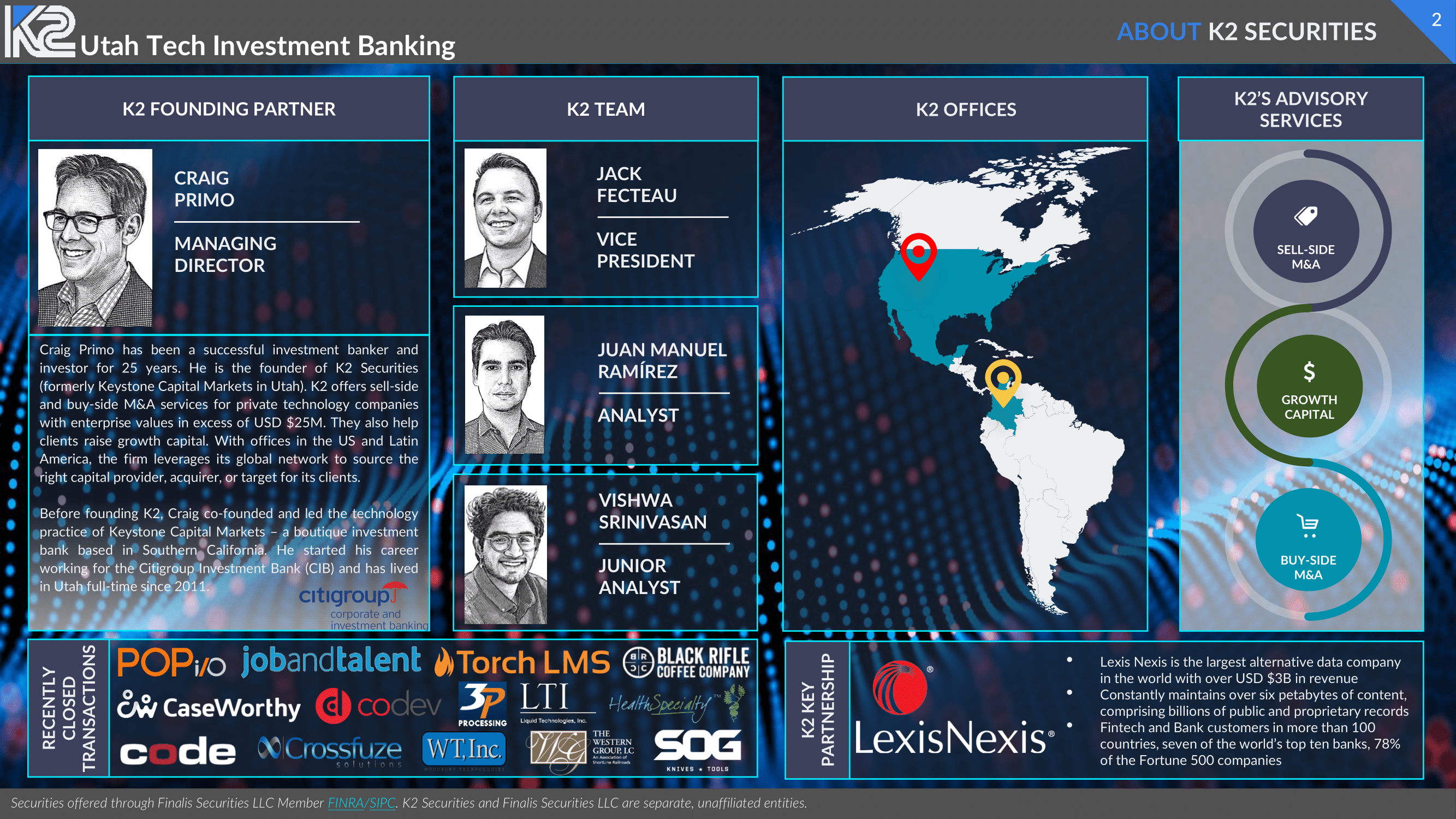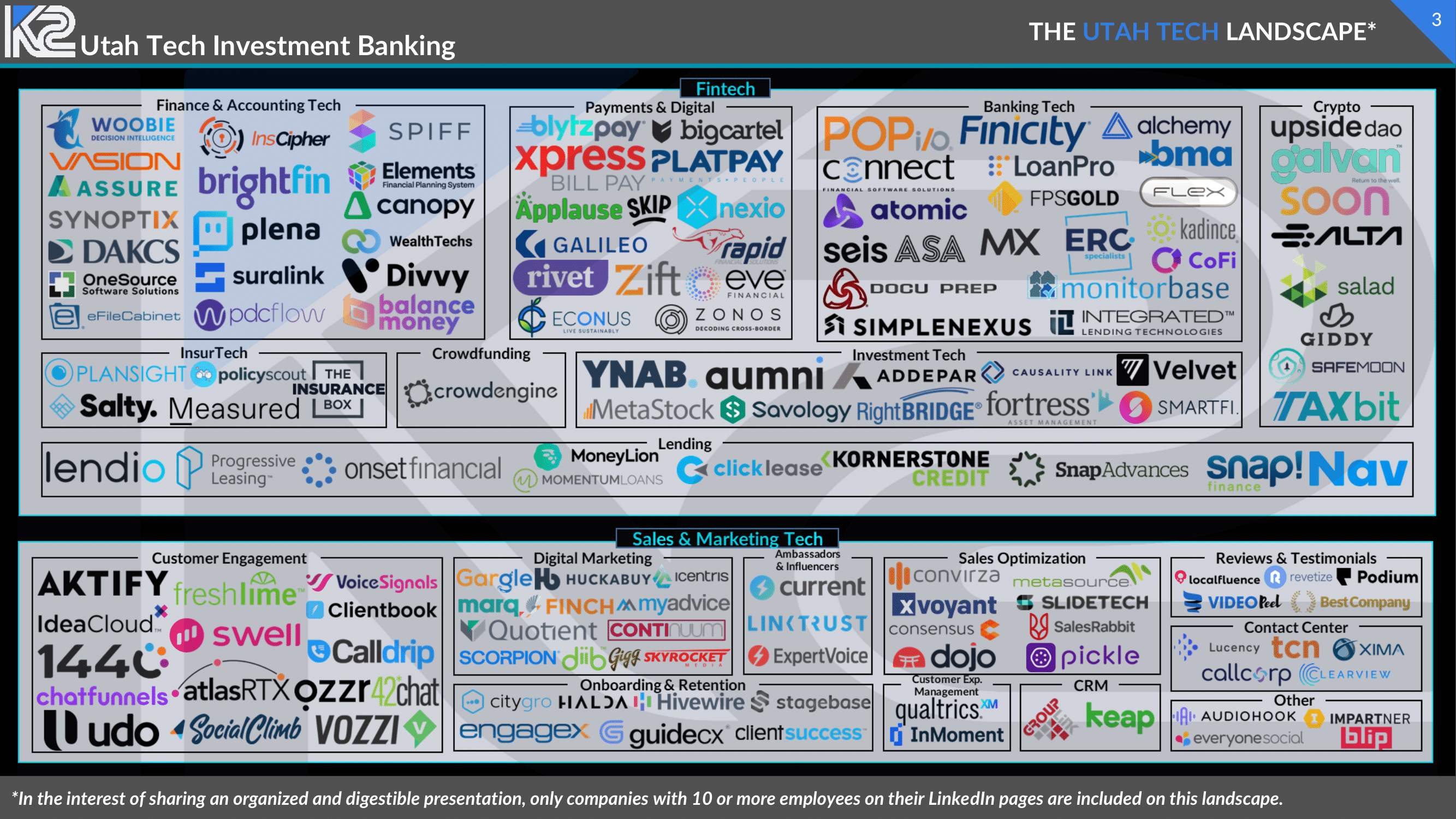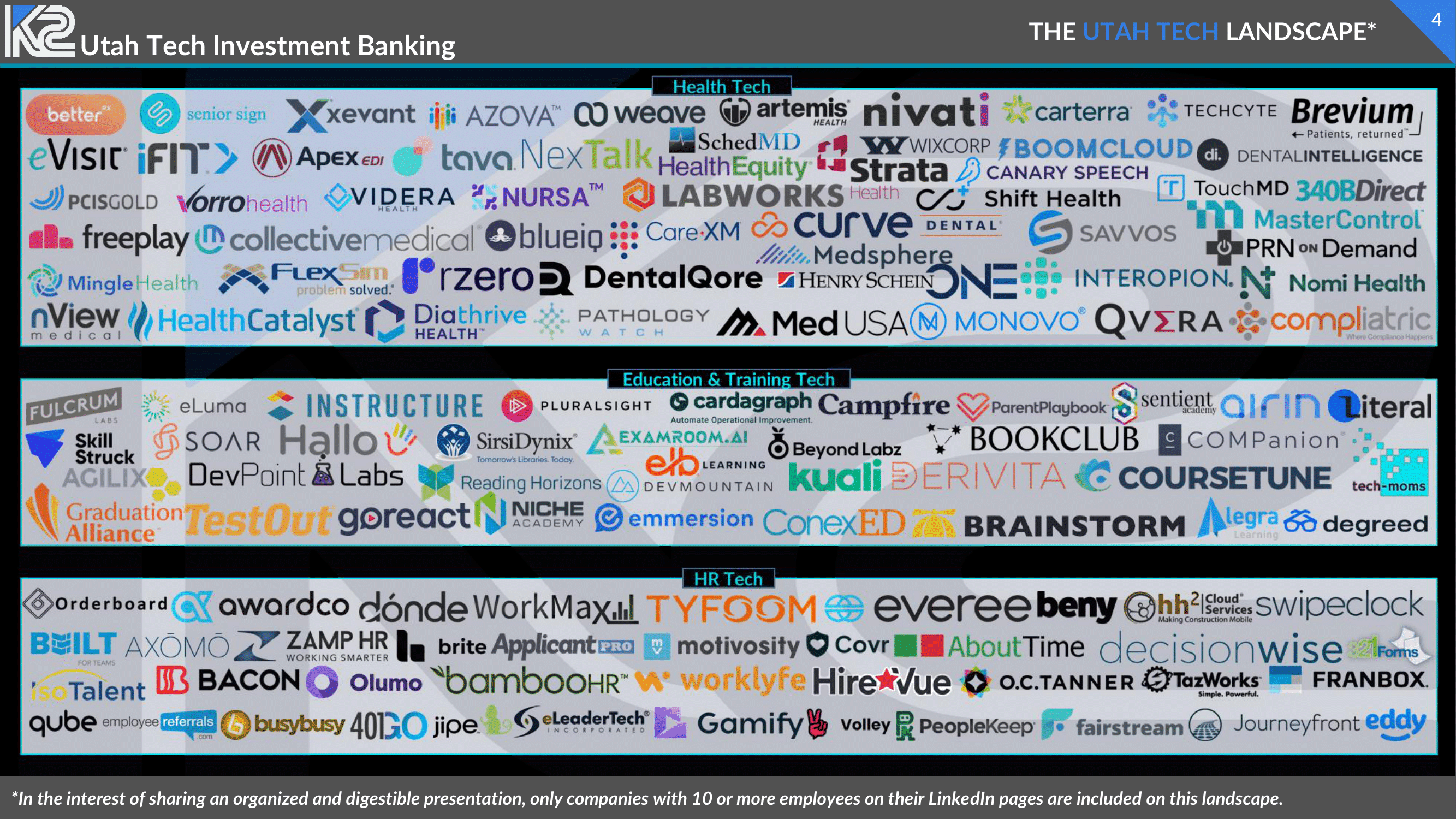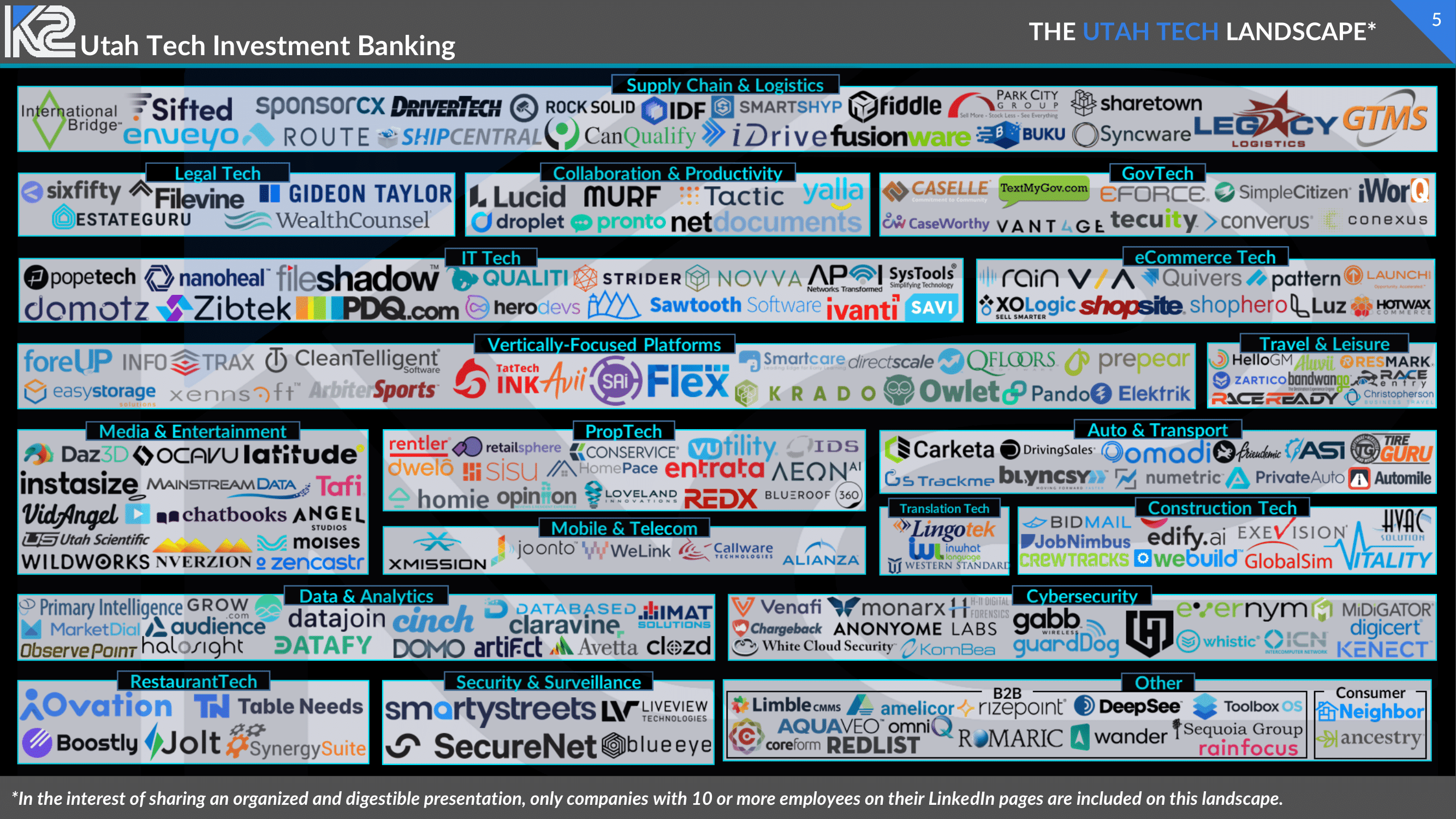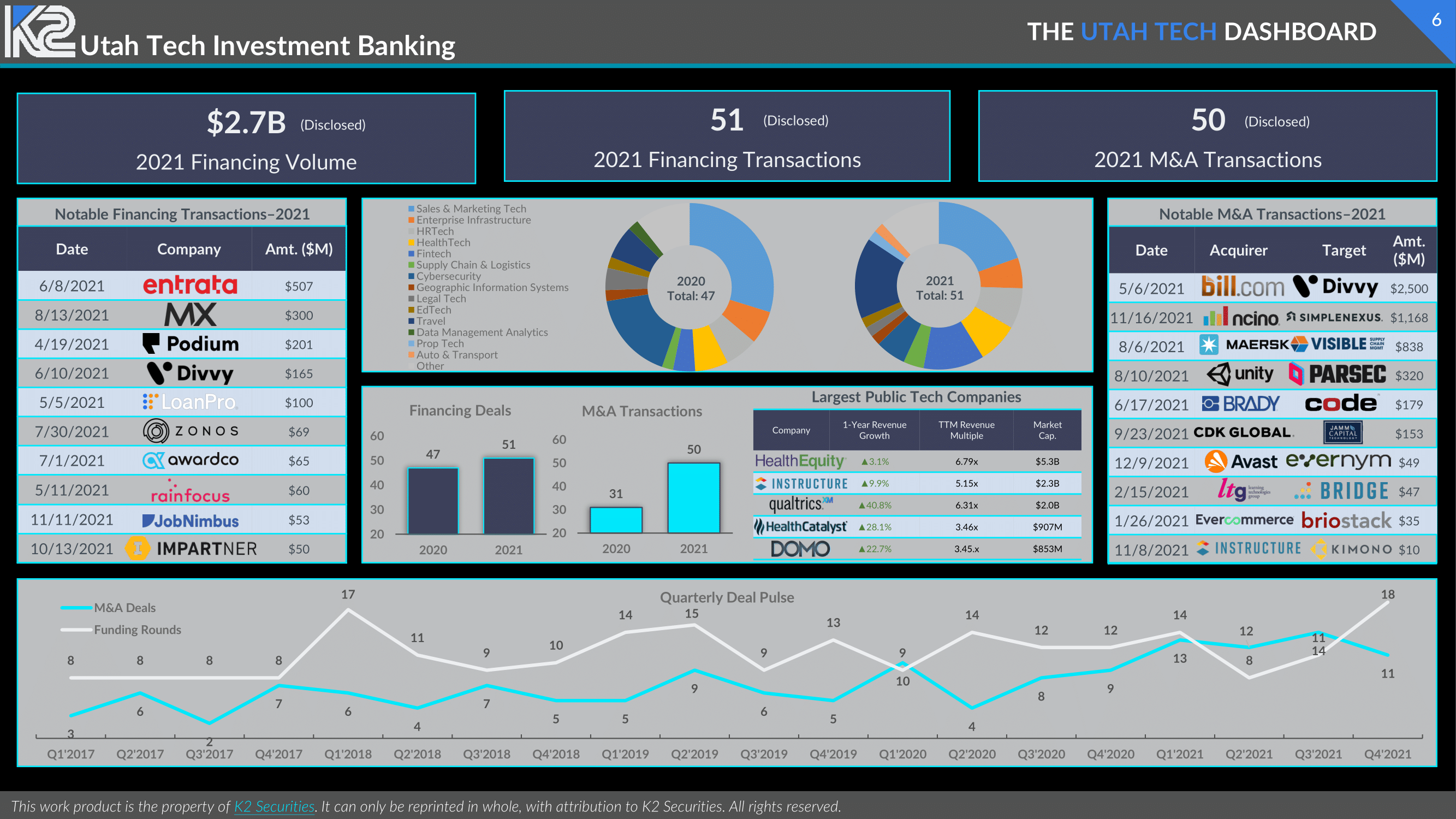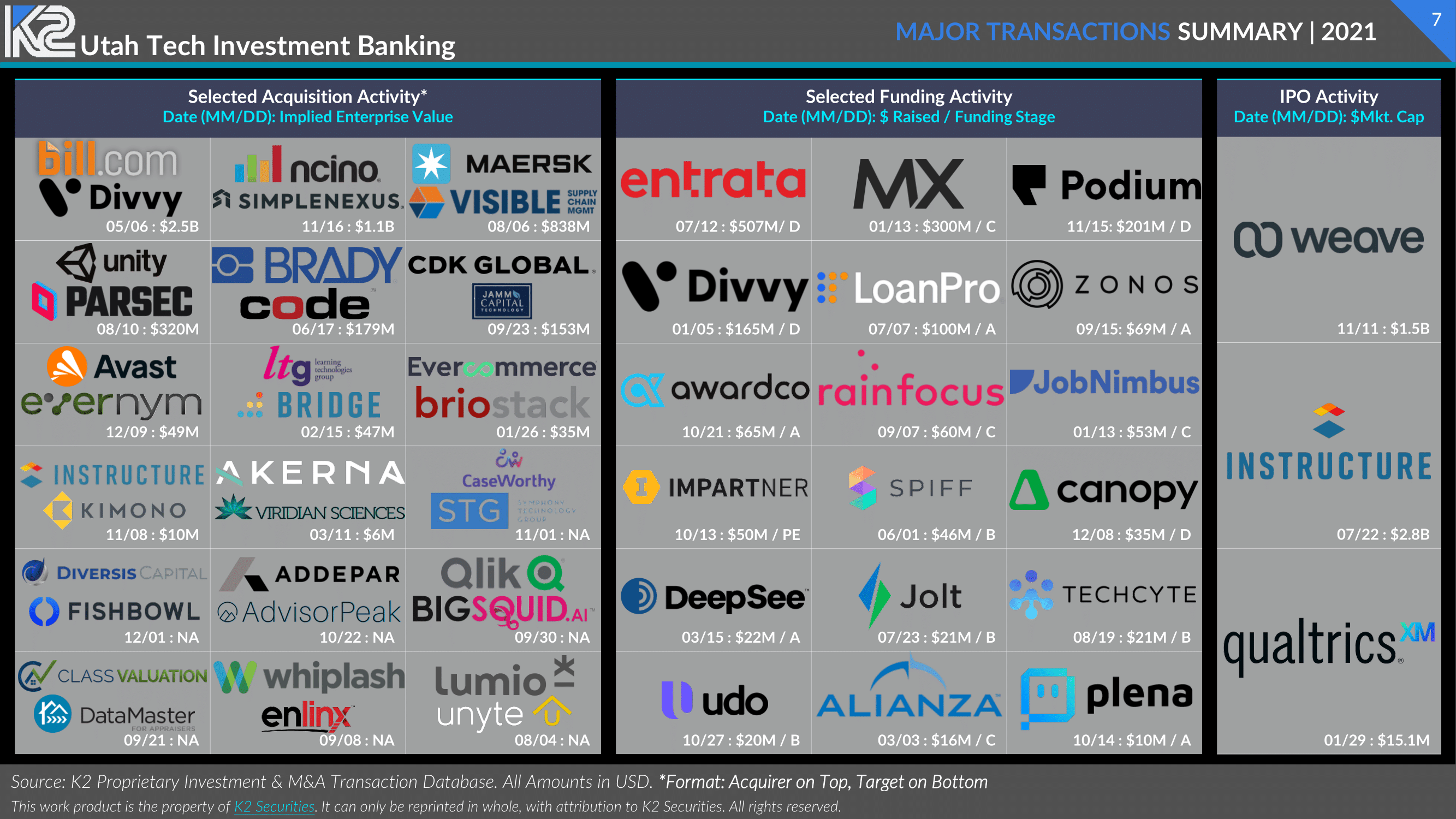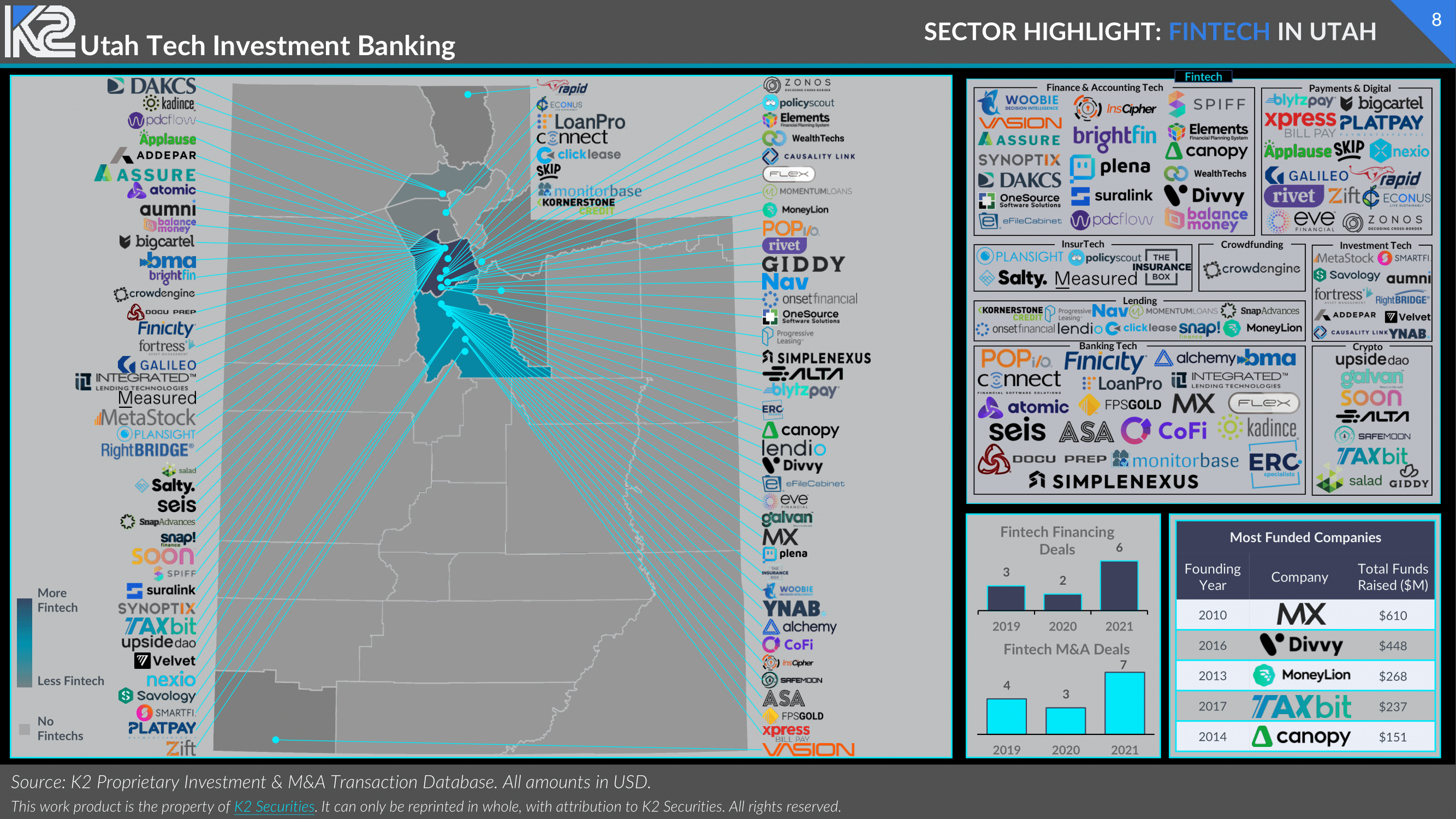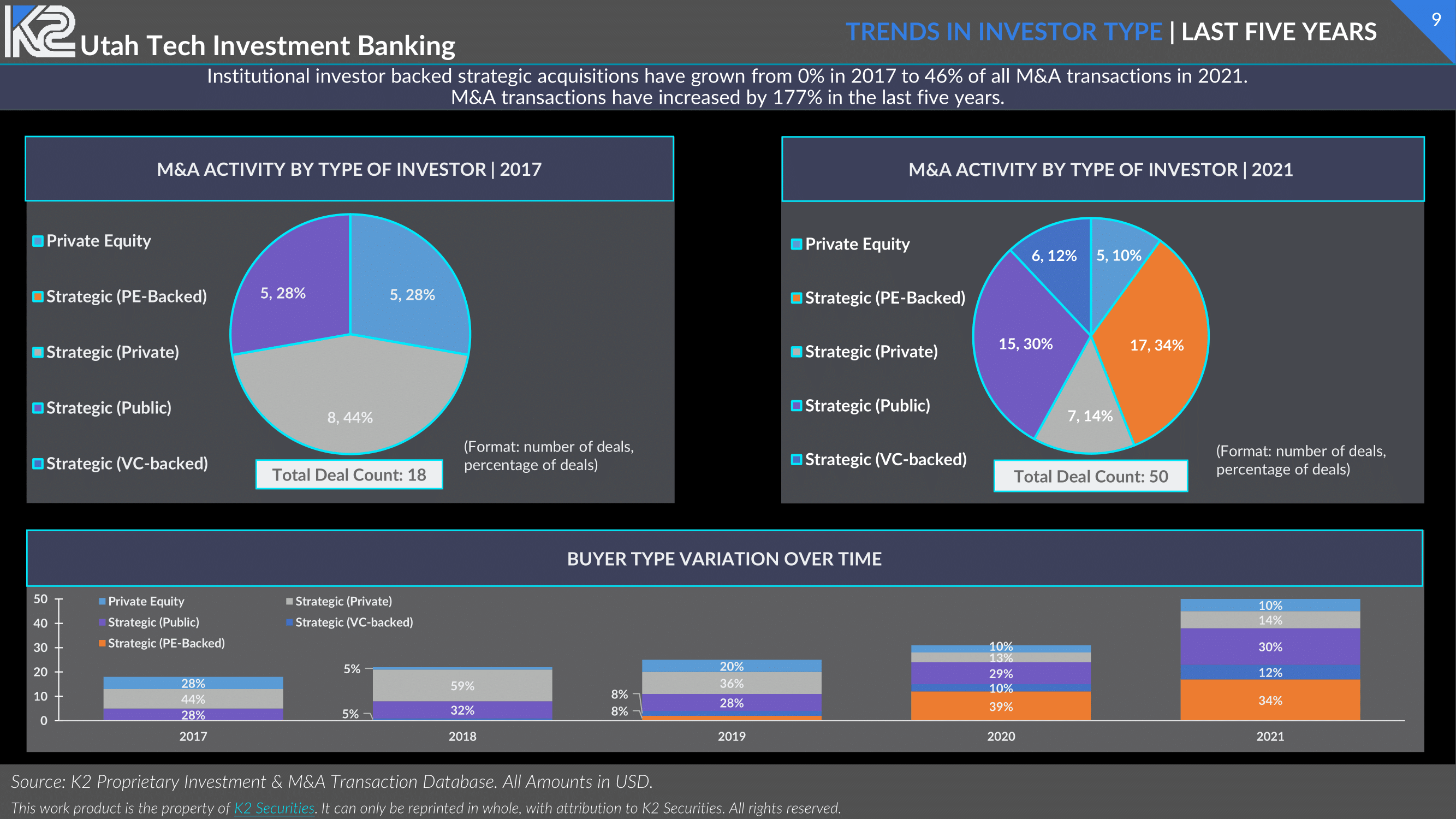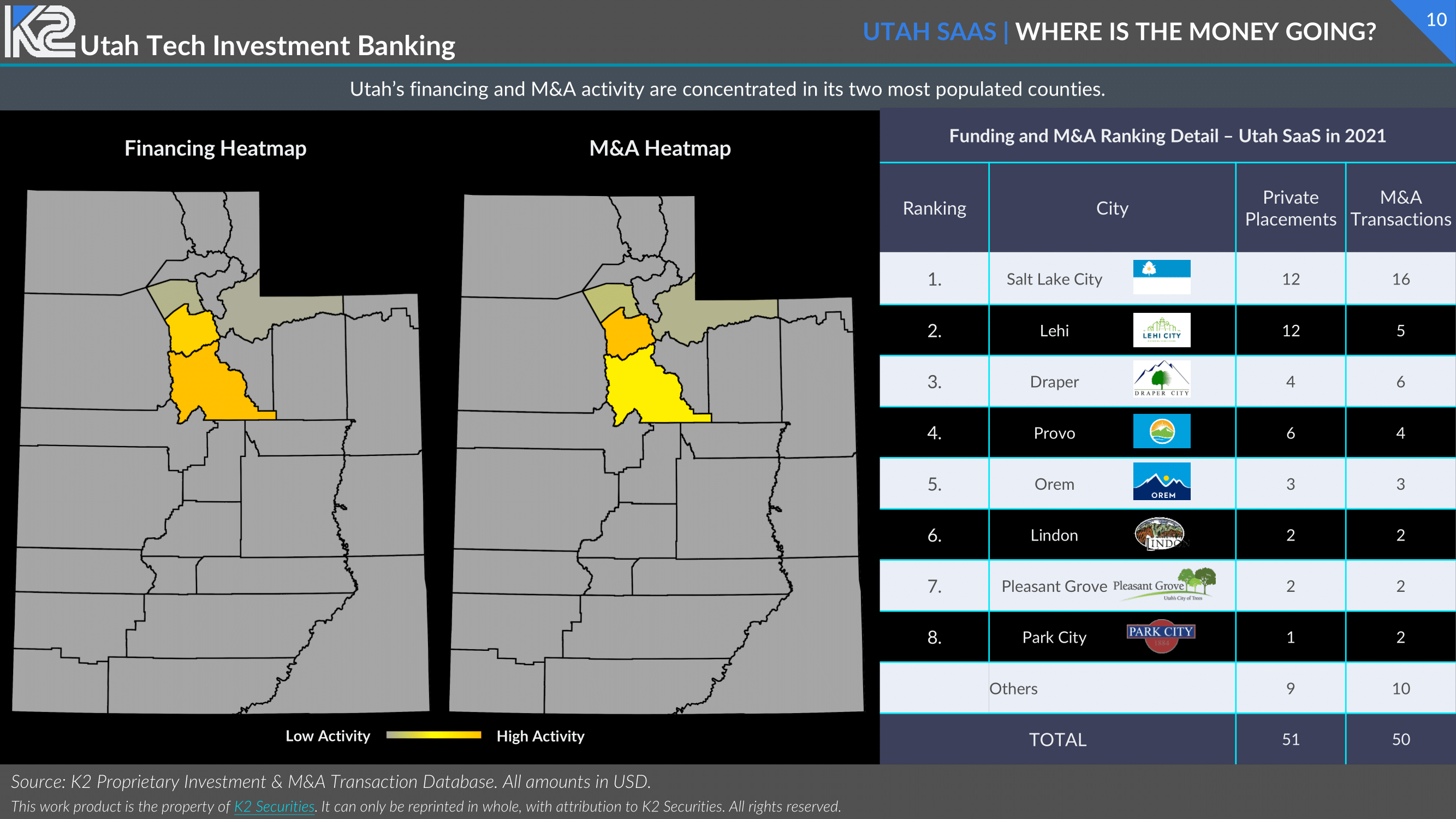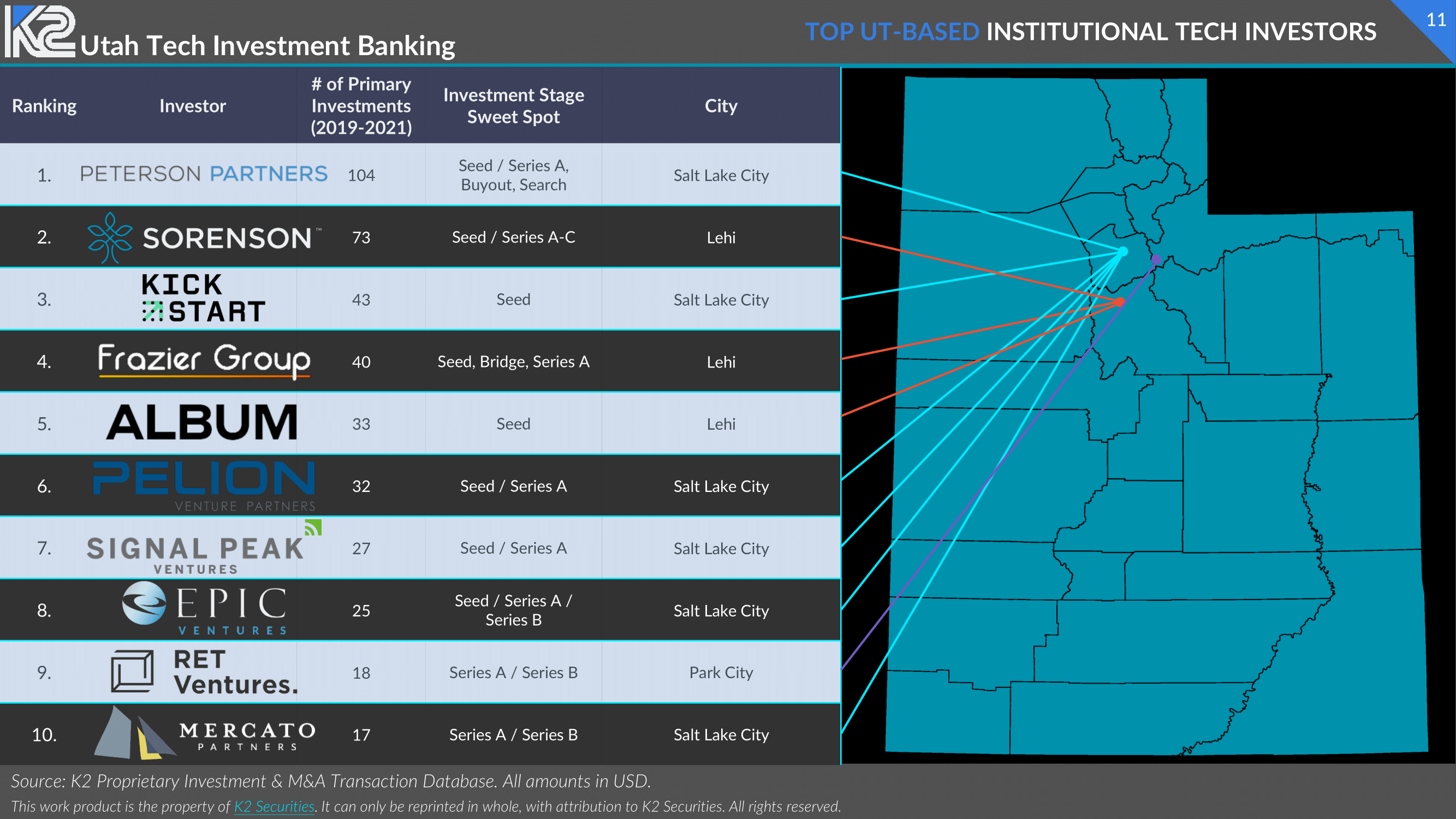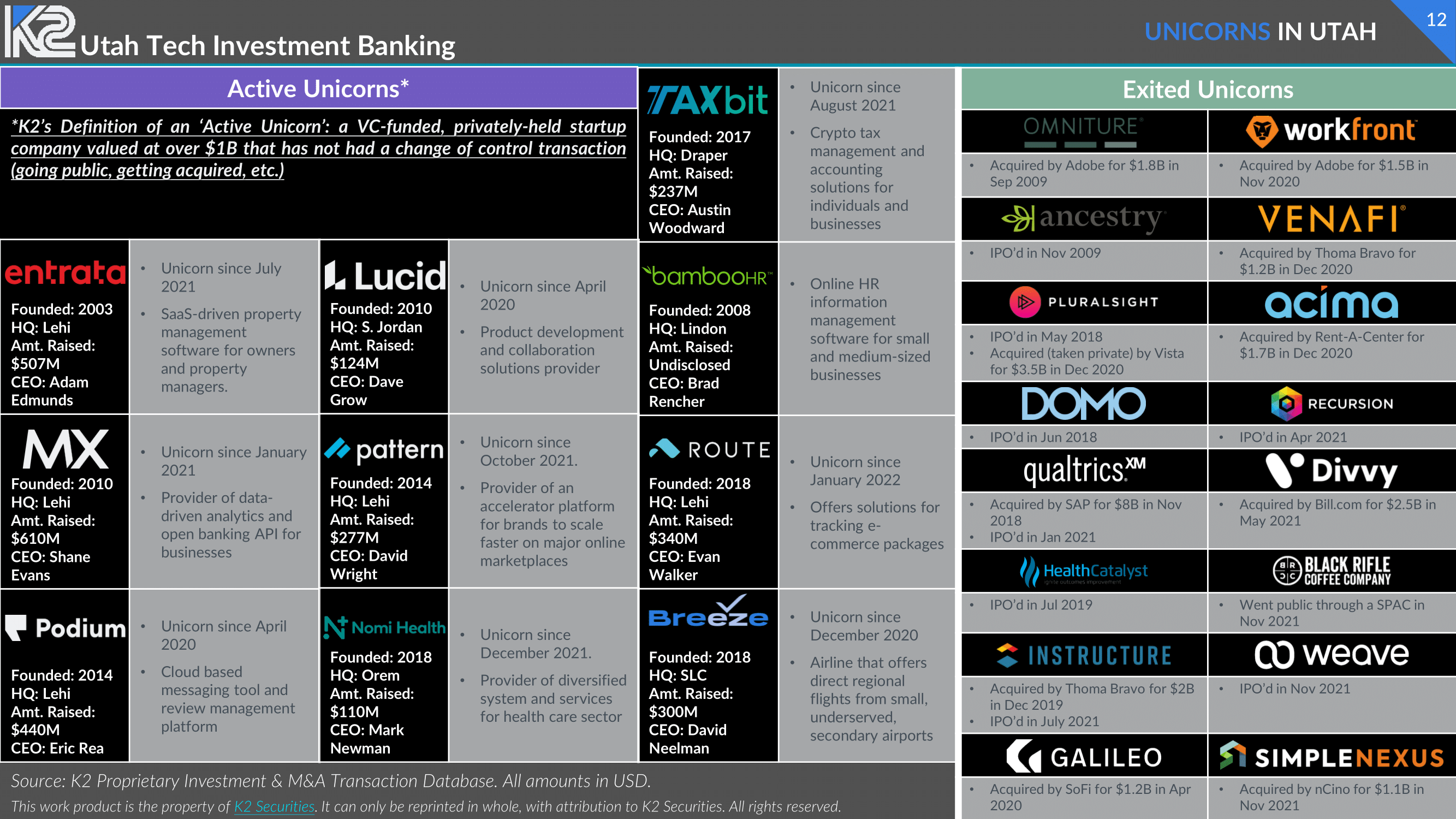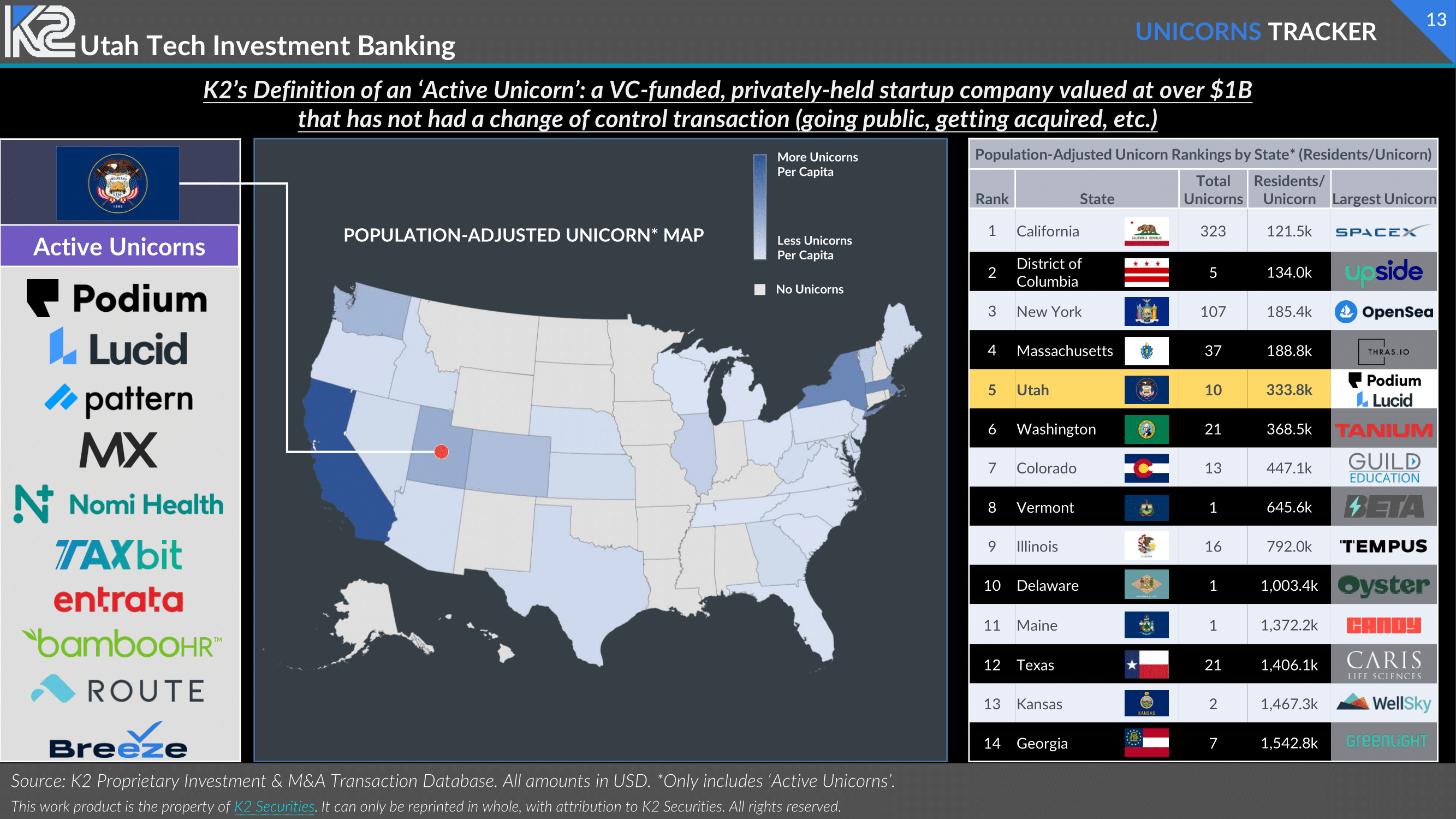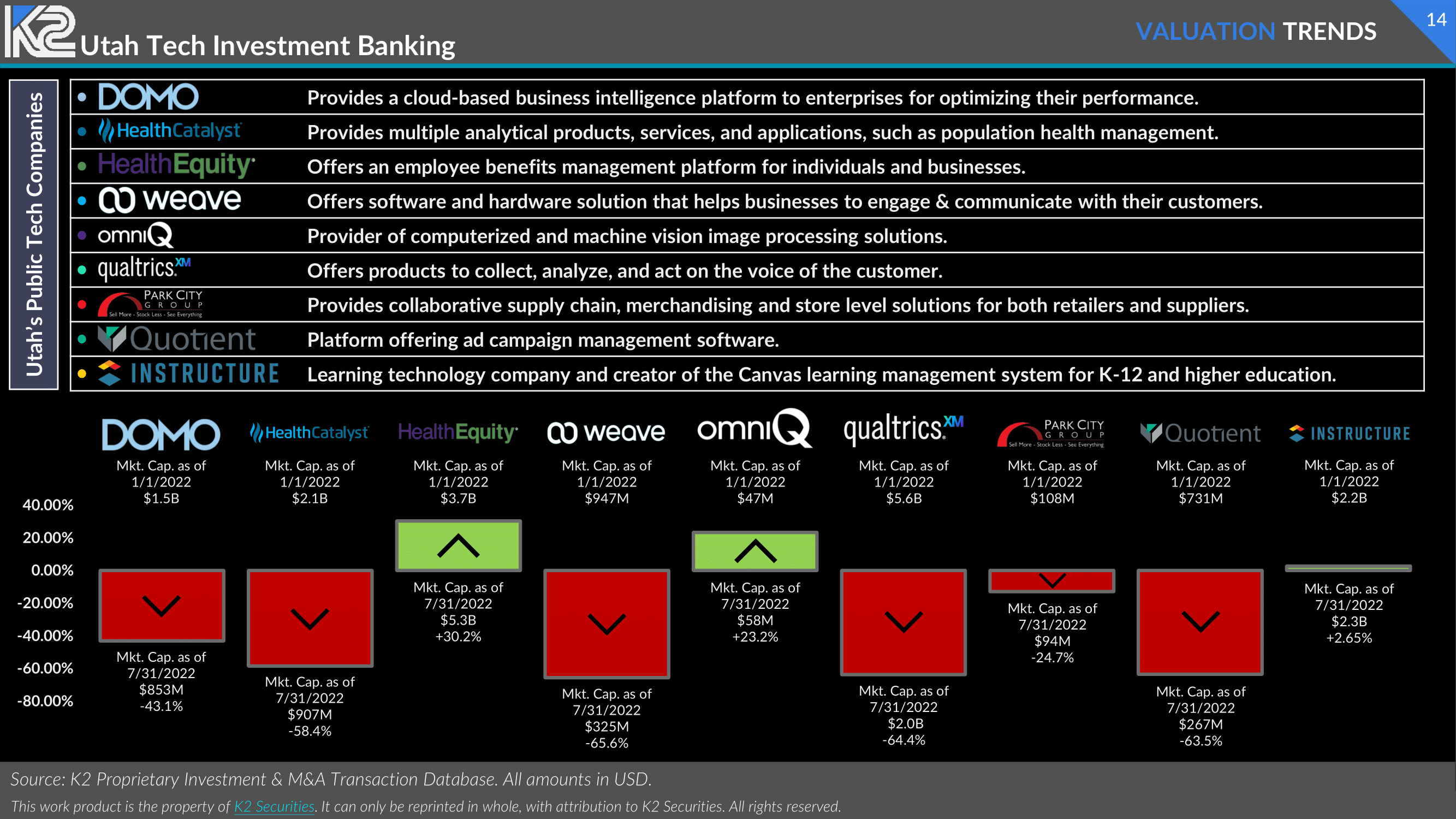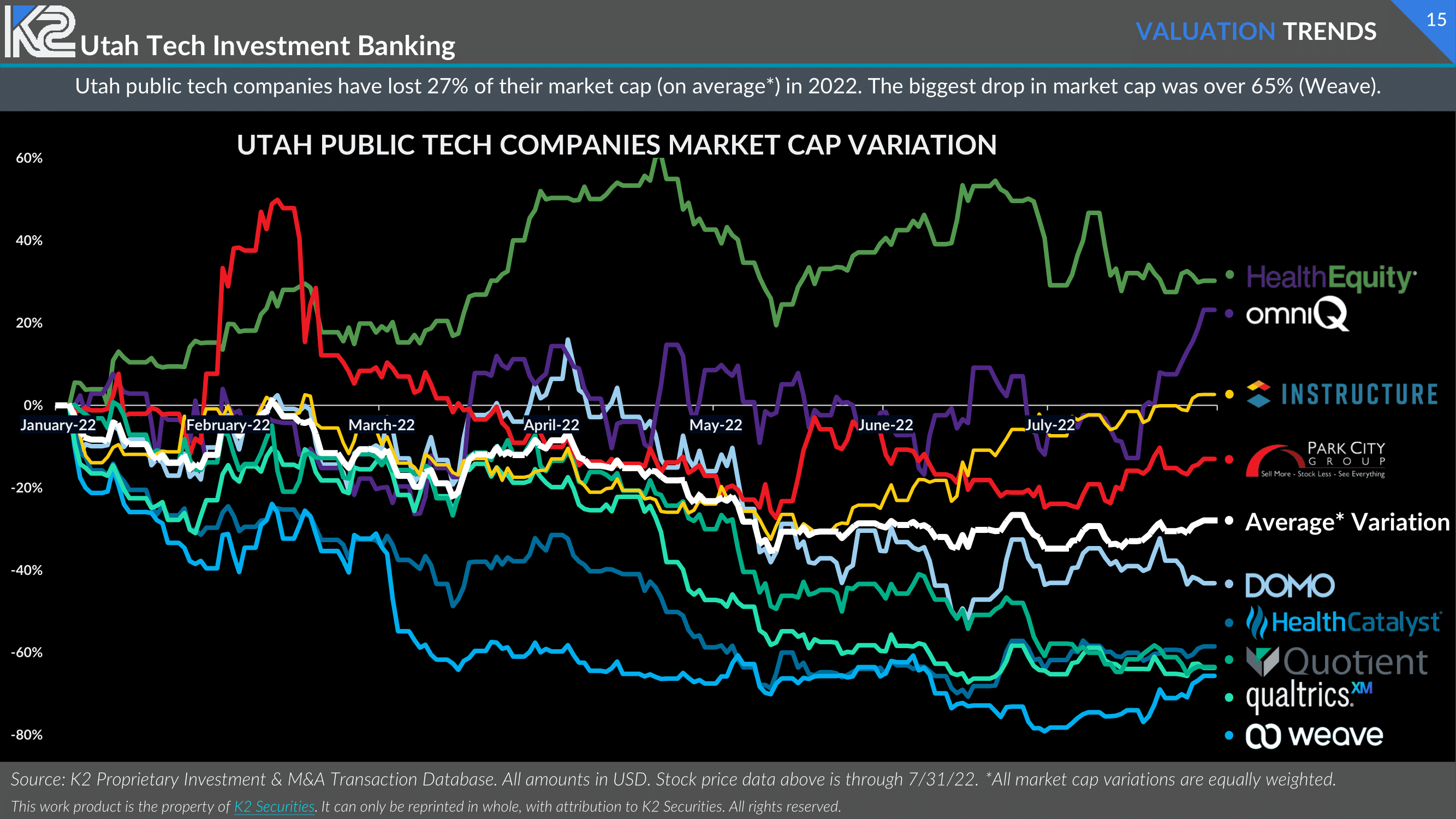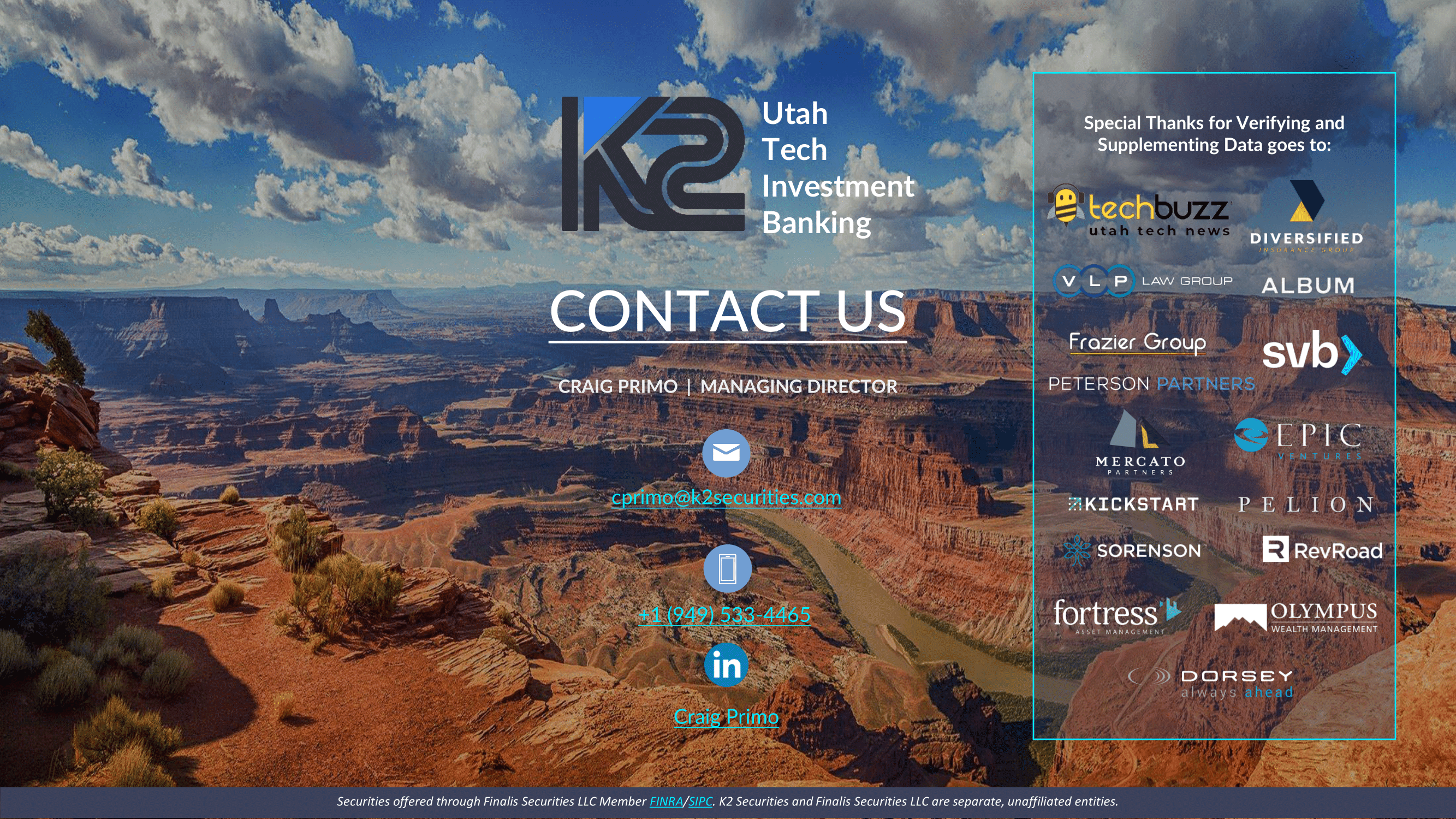 Our mission is to be a catalyst for the success of the Utah tech and startup ecosystem.
All contents © 2022 IsoTalent Inc. All rights reserved.
TechBuzz is an IsoTalent company
---
Terms of Use and Privacy Policy
Newsletter - Sign up to receive TechBuzz News weekly