2021 Utah Financings and Exits/IPOs Summary
TechBuzz continually gathers data on financing events and Exits/IPOs of Utah startups and tech companies, as shown in the Infographic below.
A note about the data. Sometimes companies choose not to disclose financial data, especially in acquisitions, which we also note where applicable. Also, in IPO mentions we use either an estimate of funds raised by the given company on the opening day of the IPO, or the actual funds raised as reported by the company. This figure is not the total company valuation as a result of the IPO, usually a much larger number, as previous infographics may have shown. Shoot us a note if you know of a financing event or exit we missed!
Contact info@techbuzz.news if you have any additions or suggestions.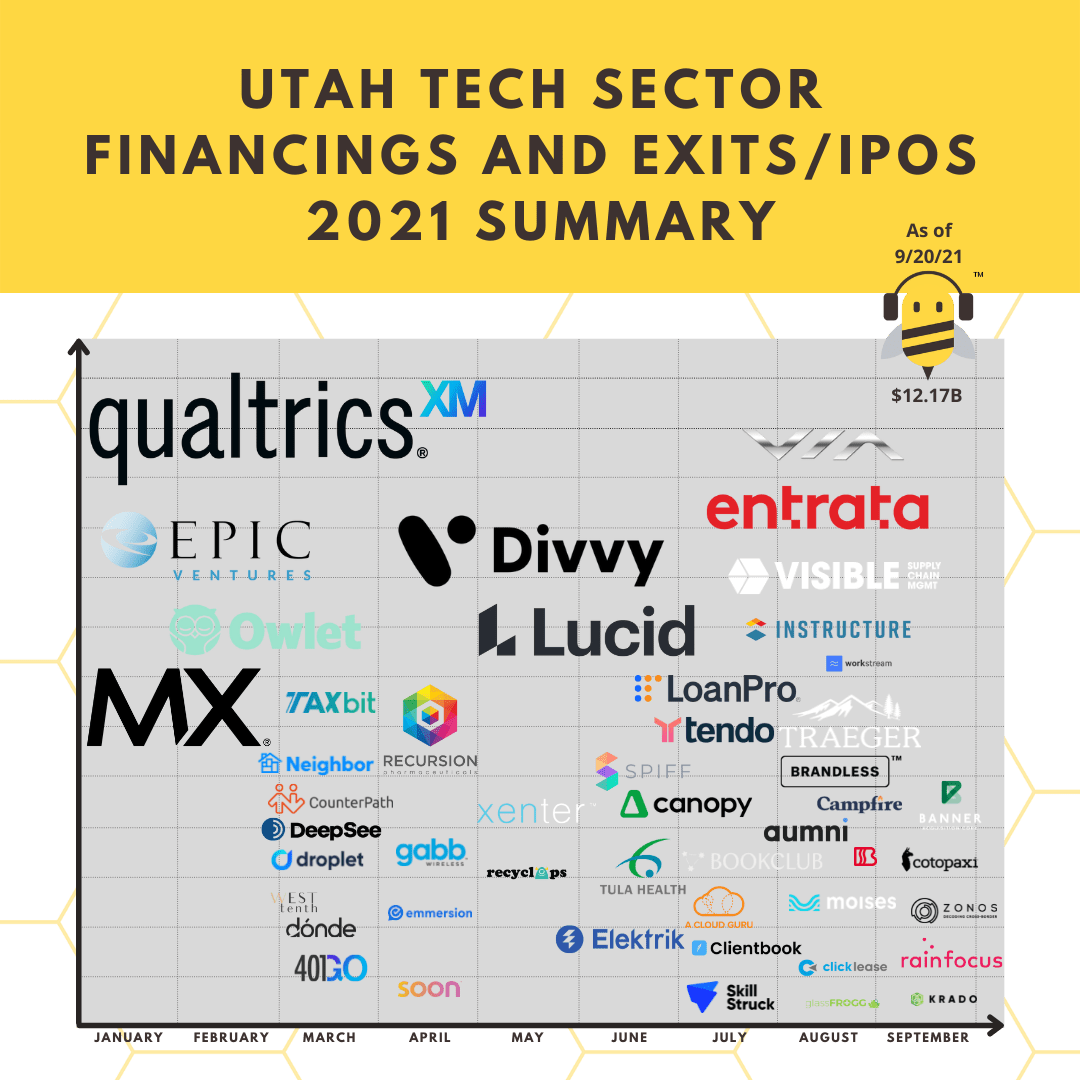 PDF Download: Vertical Chronological List

Our mission is to shine a spotlight on all great things happening in the Utah technology/startup community and be a fair, independent voice for the Utah Tech Scene.
All contents © 2021 IsoTalent Inc. All rights reserved.
---
Terms of Use and Privacy Policy
Newsletter - Sign up to receive TechBuzz News weekly