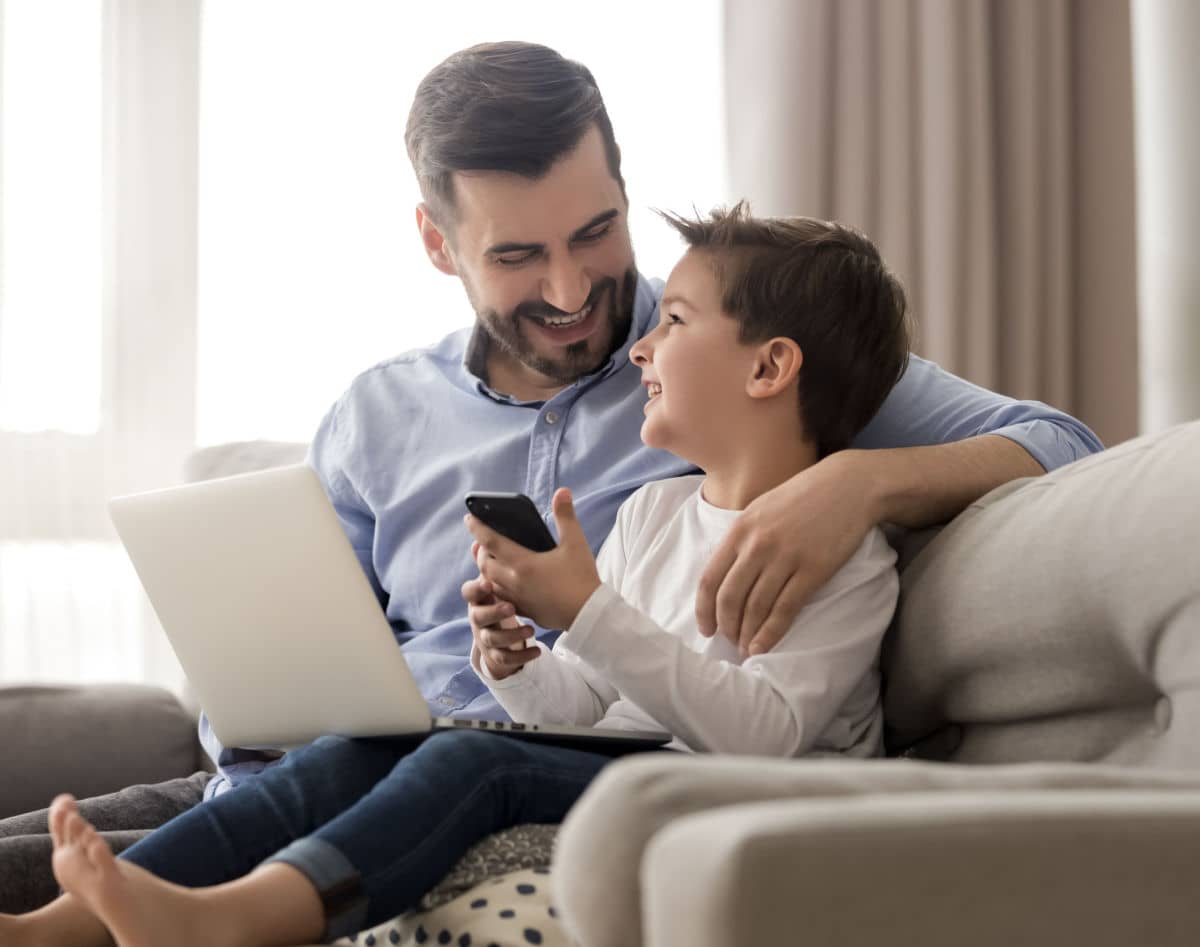 Gabb Wireless Expands AI-Powered Apps to Personalize Safe Phones for Kids and Teens
In keeping with Utah's decades-long concern with safe media consumption, Gabb Wireless (Lehi) is a cutting-edge mobile virtual network operator (MVNO) system offering "safe cell phones and watches" for kids and proprietary monitoring solutions for parents. As a technologist and thought leader on the negative impact of smartphones on mental health and social development, Gabb has its sights set on building and optimizing AI-powered systems for children and teens to maintain healthy boundaries with mobile technology.
Utah's startup community is no stranger to organizations focused on content filtering and community-centric media production. From Wetzel Whitaker's Brigham Young University Motion Picture Studio (established in 1953; now LDS Motion Picture Studio) to Robert Huntsman's CleanFlicks (2000) and Angel Studio's crowdfunded box office films, Utah offers a unique ecosystem for specialized media systems to grow and iterate.
Gabb Wireless is concerned with media exposure resulting from increased smartphone access among children. Since its founding in 2018, Gabb has devised a capsule of "safe tech" cell phones, watches, and software housed in its Verizon-powered 4G cellular network—completely free of internet and social media access while maintaining safe, specialized functions for kids and parents. These aim to deliver age-appropriate content apps, customizable device setup, GPS tracking, and a "culture platform" for kids to connect with each other in "positive and screen-free ways."
As screening and communications technology continues to advance rapidly, Gabb Wireless is focused on expanding its suite of comprehensive, AI-driven filtering interfaces for parents to adopt and personalize their children's access to media via Gabb-enabled devices. This system is proving to be a totally unique and sophisticated functionality—a nexus, it seems, that could only be built within the culture and expertise of the Utah tech community.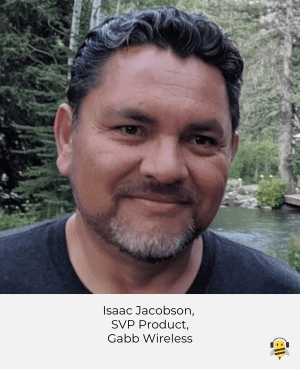 "As parents ourselves, our leadership team understands both the necessity and risk factors involved in giving smartphones to kids," explains Isaac Jacobson, SVP Product at Gabb Wireless. "Phones are useful tools for keeping in touch and accessing information, but they also open up a world of potential dangers, from online bullying to exposure to explicit content and unmonitored interactions with strangers. Parents are understandably concerned about what children are accessing on their phones. Gabb Wireless shares those values and wants to equip users with the best filtering technology and monitoring resources available."
In its current iteration, Gabb Wireless deploys locked-down devices with no internet or social media access. Phones come equipped with proprietary app and system functionality, including Gabb Guard for SMS and call filtration, Gabb Cloud, Gabb Music, and Gabb Maps. The service also offers total privacy with no tracking, tracing, or transacting to any third party, using GPS to share location and tracking only to parents. But this is only the beginning, explains Jacobson. Under his leadership, the Gabb product team is building more sophisticated, responsive, and personalizable AI functionality for parents to manage their children's media consumption and device usage, expanding its app and design intelligence to learn and improve over time.
"As with any AI endeavor, one of the most significant benefits of an advanced filtering system is its ability to learn, adapt, and improve. By analyzing the content that children access, an AI-powered system can identify potential risks and adjust its filtering parameters accordingly," explains Jacobson. "So far at Gabb, I've focused these advancements to integrate safe use solutions for kids' mobile devices, i.e., the custom locked-down AOSP systems and proprietary services available on our website—all while preserving the communication and tracking benefits of a mobile device for kids."
And as the team builds new apps with sophisticated monitoring and filtering technology, Jacobson explains, Gabb's ultimate goal is to empower parents to monitor and adjust how their kids use technology at any age. "Gabb is a great 'grow with them' phone for young kids and preteens, one that can be personalized as the child matures, as it's inevitable that children will develop different needs for digital consumption," says Jacobson. "We've seen this firsthand in building our apps: Users have different interests and behaviors, and a one-size-fits-all filtering approach will not be sufficient. With better AI, however, parents can set parameters based on their child's age, interests, and even specific apps and functionality they want to allow or block. This will facilitate more customized use cases for Gabb's technology, ultimately leading to safe yet nuanced online experiences for children over time."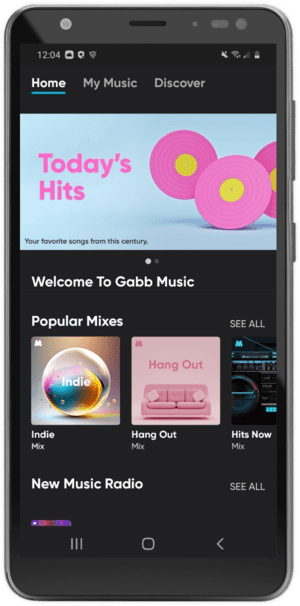 A current example of this evolving filter technology is Gabb Music, an app that condenses the vast, ever-shifting world of popular music into a library that's safe for kids to browse on their Gabb phones. As the team tackles issues of AI management, data input, and content testing for these types of media apps, there's an ever-growing need for better learning thresholds, context mapping, and blocking mechanisms. "Any app or filtering system is only as good as its ability to accurately identify, block, or exclude potentially harmful content at scale," explains Jacobson. "This is where AI's ability to recognize patterns and analyze data—combined with a topnotch engineering and monitoring team made of flesh-and-blood humans—can be especially productive."
By using algorithms to content and signal inputs for intent and context, an AI-powered filtering system can learn to determine if a song is appropriate for children, Jacobson explains. This can help to build and optimize media platforms like Gabb Music, build better development protocols, and ultimately prevent exposure to inappropriate content—intentional or otherwise—and ensure that children are only accessing what is safe and age-appropriate.
And as with any AI-powered system, design and maintenance require persistent and nuanced input from human experts. "Our AI learning meetings are interesting to say the least," says Jacobson. "To accurately teach the system how to identify and filter objectionable content, we have to get comfortable with both explicit and implicit contexts in language, imagery, lyrics, and other forms of communication. Ideological dog whistles, sneaky emojis, predatory playbooks, double entendres—we've discussed it all."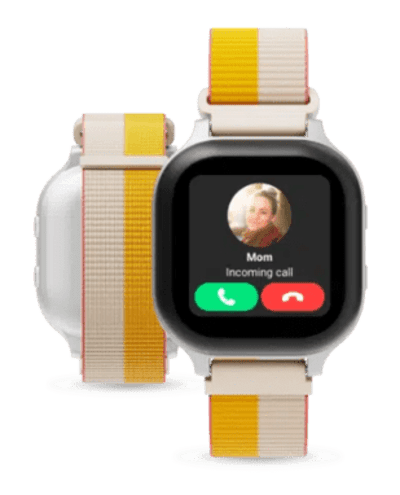 Despite the benefits of using AI to build a filtering system, Jacobson explains, it's important to note that it's not a foolproof solution. "No system can guarantee complete protection from all potential dangers online, and it's still essential for parents to monitor their child's digital activities and talk to them about online safety. We're here to equip parents with educational tools, a value-driven community, and powerful technology as that additional layer of protection and peace of mind."
Gabb Wireless offers phones and watches in the $19 to $199 range, with unlimited text and talk plans from $14.99 to $29.99 a month. Phones come installed with safe Gabb apps and parent-enabled apps. More apps are arriving regularly in categories like Health, Finance, Spirituality, Travel, and more.
"Our goal is to give resources to parents while allowing kids to be kids," says Jacobson. "We're realistic about families' needs to stay in communication while remaining steadfast against the dangers of excessive screen time, exposure to harmful content, cyberbullying, and sex crimes too easily facilitated by digital communication. Regardless of how our technology evolves, that mission will never change."
To learn more about Gabb Wireless or connect with their team, please visit their website.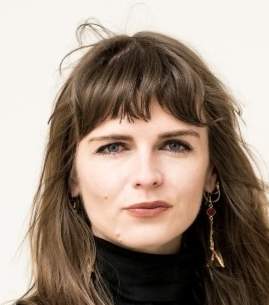 About the Author