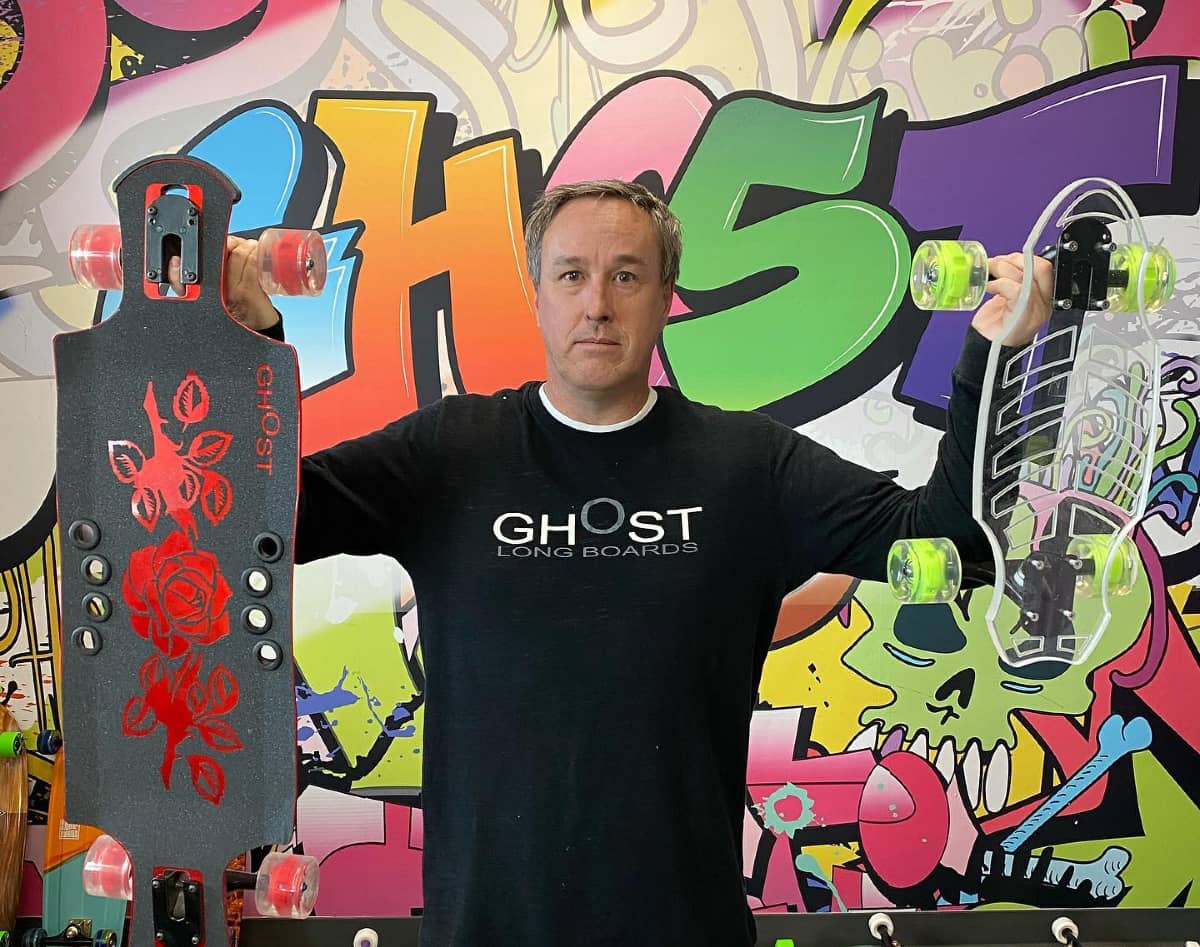 Ghost Long Boards; A Fresh Look to Classic Boards
Skateboards aren't new. They're a symbol of youth culture that somehow span decades and generations, equally familiar to those born in 1962 and those born in 2002. So if you're starting a skateboard company, how do you stand apart from the competition?
For Ghost Long Boards, the answer was clear... just like their products.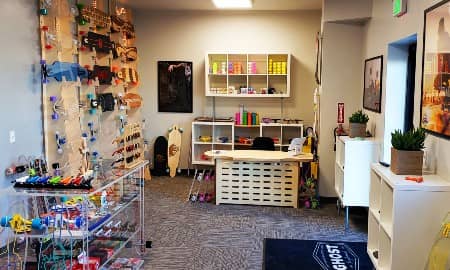 Founders and neighbors Russ Warner and Brent Johnson wanted to create unique longboards that encourage fun and individuality. Chris Hallsey is the general manager of the family-owned business in Pleasant Grove. Warner has loved skateboarding since the age of 4, so starting this company was a great way to pursue his passion and share it with others in a way that had never been done. The company is known for their innovative longboards made out of Plexiglass. The boards are see-through, with over 50 different designs so far, plus the ability to customize. They've made boards with personal names, company logos, and many other custom designs. Each board is made to order, every one as unique as the person receiving it.
The idea for Ghost Long Boards started about ten years ago, when Johnson was making trade show booths and theater sets. He'd just finished a backdrop for Hale Center Theater. With some of the extra plexiglass, he had the idea to make a couple skateboards. Warner wanted one too. At the time, it was a fun project, not a business idea. It took Johnson six years to finally make the board for Warner. Even more time passed before Warner could convince Johnson to start a business selling them. They finally started Ghost Long Boards together four years ago.
It's not just the looks that draw customers in. Another advantage to the Plexiglass construction is the natural grip. Despite what the name may imply, Plexiglass isn't glass at all. It's acrylic, a transparent petroleum-based thermoplastic. Most wood boards are slick and need grip tape for riders to stand on firmly, but an acrylic board will grip shoes just fine on its own. Customers enjoy the futuristic board stylings and customization, along with choosing their own wheels and trucks, including boards and wheels with LED lights. The lights in the wheels never require batteries. There's a magnet in between the bearings that creates its own energy when you screw the nut onto the truck, according to Hallsey. The company also makes classic wood skateboards and longboards, as well as boards made out of recycled aluminum.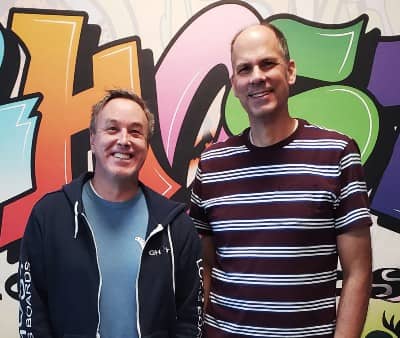 At their retail location in Pleasant Grove, Utah, you can walk in their shop, tell them what you would like, and they can make it for you in as little as 20 minutes.
Sales are well into seven figures with the company selling about 3,000 boards a month. They've also shipped boards to almost every country on the planet. Larger clients have helped the company grow, with orders coming from the musical group Wu-Tang Clan to the influencer Ryan Hudson Peralta (@lookmomnohands). They're working to travel across the country to broaden their network and get their boards into more hands of people around the world. Co-founders Warner and Johnson are hopeful to have their boards in more major sporting goods stores soon, and are even expanding internationally.
A glance through Ghost's comments on social media paints a very positive outlook for the company.

"Can't wait to get mine🥰🥰🥰"
"Such a cool board! ✨"
"This is crazy cool 🐋🐋🐋"
And the Ghost team know they have a hot product when some of the best comments don't even need words;
"🔥🔥🔥".
Receive TechBuzz as a weekly email. Sign up for our TechBuzz newsletter here!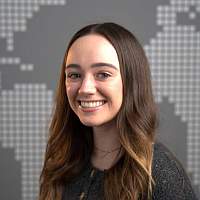 About the Author