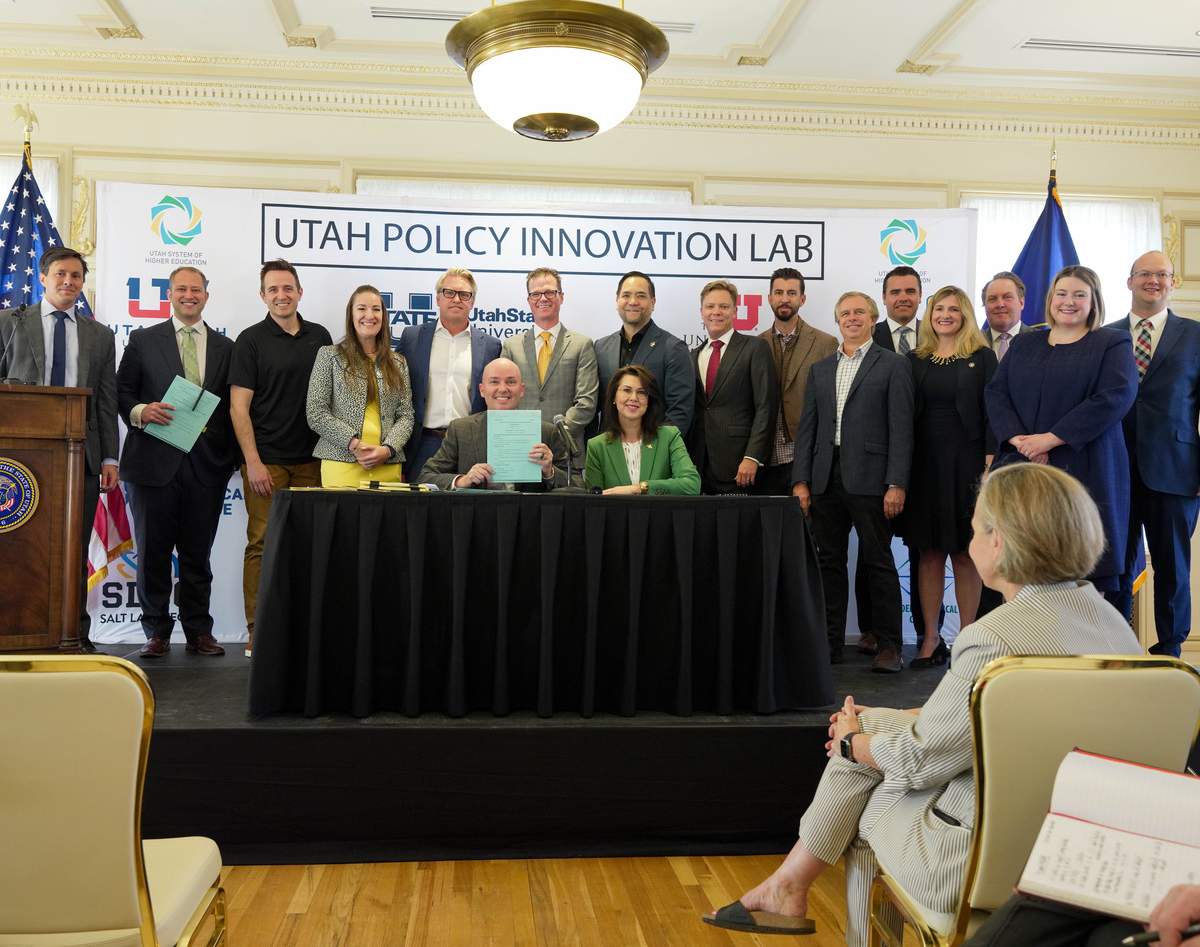 Governor Spencer Cox Signs Seven Technology Bills into Law
While the Utah Legislature's prolific 45-day general session ended over a month ago, Governor Spencer J Cox and Lieutenant Governor, Deidre Henderson met with several state legislators, the floor and bill sponsors of these bills, and other stakeholders to ceremonially sign seven non-controversial but highly impactful technology and infrastructure-related bills. Although these bills may not have focused on hot-button social or generational issues that dominated the news cycles around the legislative session, they were nevertheless groundbreaking in many respects and are expected to have many long-lasting positive impacts on Utah's tech sector:
H.B. 42—Technology Commercialization Amendments—sponsored by Rep. Jeffrey Stenquist and Sen. Ann Millner, creates the Utah Innovation Lab and its governing board. The purpose of the Innovation Lab is to invest in businesses developed through state-funded research universities. It formalizes the technology commercialization processes to develop technologies stemming from university research, create companies and jobs that will further build out Utah's vibrant tech sector. The lab is expected to eventually be housed at The Point, the state-of-the art, multi-purpose development in Draper on the site of the former state prison. It has been extensively covered by TechBuzz.
H.B. 357—Decentralized Autonomous Organizations Amendments, a.k.a. the "Utah DAO Act," was sponsored by Sen. Kirk Cullimore and Rep. Jordan Teuscher (Co-Chairs) in coordination with the Utah Legislature's Blockchain and Digital Innovation Task Force created a year ago in the 2022 legislative session. HB 357 is the first real legislation built from the ground up with a DAO in mind and not just adapted from existing infrastructure. The Utah DAO Act formalizes the way the state formalizes notions and ideas around DAOs, allowing Utah to become "the Delaware of DAO's," as mentioned by bill sponsor, Sen. Cullimore. HB 357 defines the DAO ownership/participant base in a way that is consistent with the realities of complex and vast DAO community. It incorporates a technology gatekeeping function to assure the DAO is indeed a DAO by including Bylaws, as opposed to an Operating Agreement, to protect the DAO ownership/participants with anonymity redactions and protections. It takes a more nuanced approach in contrast to approaches taken by other states, notably Wyoming, that have used existing infrastructure, the so-called "LLC wrapper" as a mechanism for granting DAOs limited liability protections and legal entity status. H.B. 357 has a post-dated effective date of 1/1/24.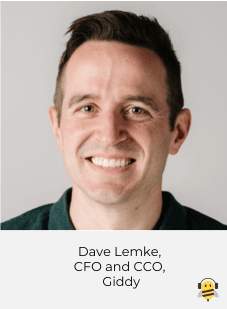 "The reason the law takes effect January 1, 2024, is to give the state information officer time to actually to verify that a DAO claiming to be a DAO is actually a DAO," says Dave Lemke, CFO at Giddy, a rapidly-rising Utah-based DeFi (decentralized finance) company that has been part a of the task force working on the HB 357. As DAOs use open source code, a DAO's blockchain status with smart contracts up and running the chain can be verified by a state information officer.
H.B. 426—Statewide Energy Policy Amendments—Chief Sponsor: Rep. Jefferson Moss, Senate Sponsor: Sen. Kirk Cullimore. Statewide Energy Policy Amendments will create a new office within the Utah Department of Natural Resources (DNR) to advance energy education, outreach, and research, including the creation of elementary, higher education, and technical college energy education programs. Among other things tt will also promote energy and mineral development workforce initiatives; and support collaborative research initiatives targeted at Utah-specific energy and mineral development.
H.B. 470—Government Digital Verifiable Record Amendments, sponsored by Rep Paul Cutler and Sen. Kirk Cullimore. According to this law, Utah's Division of Technology Services will set up a pilot program for the implementation of digital verifiable credentials by government entities using blockchain technology while maintaining security, auditability, integrity, confidentiality and preservation.
S.B. 35—Reciprocal Professional Licensing Amendments, sponsored by Sen. Curtis Bramble and Rep. A. Cory Maloy, streamlines the process for state licensing boards to issue certain professional licenses and certificates by endorsement to out-of-state license holders in Utah. Several people in attenance had recently moved to Utah from Colombia, Ukraine, Venezuela, and other countries were examples of people with certain licenses from their country of origin that have been recognized by the state of Utah, allowing these specialists to obtain employment in the fields of their education and licensure. The passing of SB35 enacts the PA Licensure Compact allowing for license portability and improvements in securing licensure in multiple states.
S.B. 62—Hydrogen Amendments, sponsored by Sen. David Hinkins and Rep. Steven Lund, SB 62 focuses broadly on hydrogen development and many related matters. It directs the Department of Natural Resources (DNR) to establish a hydrogen advisory council within the Office of Energy Development which may advise on issues related to hydrogen and work with state agencies, the private sector, and other stakeholders, to recommend realistic goals for hydrogen development; educate, discuss, consult, and make recommendations in hydrogen related matters that benefit the state; promote hydrogen research at state institutions of higher education; make recommendations regarding how to qualify for federal funding of hydrogen projects at the state and local level; and make recommendations related to hydrogen as it relates to the development of multiple feedstock or energy resources in the state such as wind, solar, hydroelectric, geothermal, coal, natural gas, oil, water, electrolysis, coal gasification, liquefaction, hydrogen storage, safety handling, compression, and transportation.
S.B. 125—Transportation Infrastructure Amendments, sponsored by Sen. Chris Wilson, and Rep. Jefferson Moss, S.B. 125 designates the ASPIRE Engineering Research Center at Utah State University as the state's research center for strategic planning for electrification of transportation infrastructure. It sets the stage for the electrification of transportation in Utah's near future. It establishes an advisory mechanism for various electrified transportation stakeholders such as electrical power providers, electric bus manufacturers, electric vehicle manufacturers, electric passenger or freight rail manufacturers, electric aircraft manufacturers, electric freight truck manufacturers, high-capacity battery manufacturers, large fiber-optic or high-speed Internet providers, transportation infrastructure companies, charging component, systems, or network providers, smart or artificial intelligence-integrated infrastructure providers, etc.
To view the bill and floor sponsors' remarks about each of these bills see video of the proceedings below: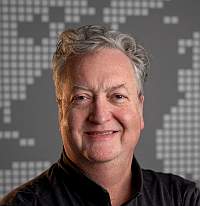 About the Author