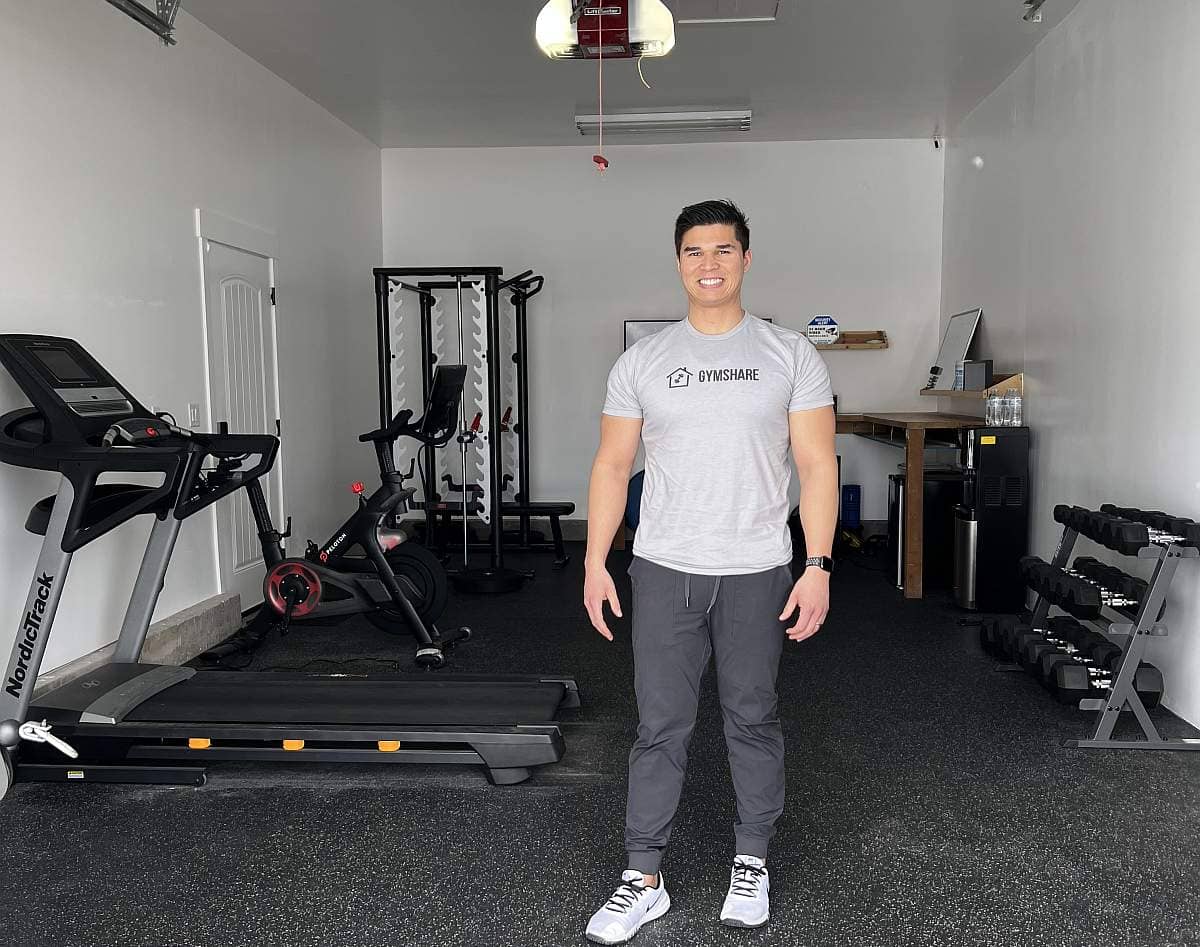 Gymshare Removes the Barriers of Big Box Gyms
By Elainna Ciaramella

Big box gyms are great, until they're not. From living too far from a gym, to having little ones at home, to sacrificing exercises due to people "hogging" equipment as they sit on their phones, to time-devouring conversations with gym goers that cuts into limited workout time, to feeling uncomfortable exercising in public—people avoid gyms for all kinds of reasons. Gymshare aims to solve them all. It's similar to Airbnb, but for home gyms.
Gymshare was founded by Chase Miller and Connor Williams. The pair hail from opposite coasts, but became fast friends in college while playing lacrosse at Brigham Young University (BYU). Miller has a background in finance and sales, while Williams has a bachelor's and master's in information systems—leaning on each other's strengths for startup success.
The backstory
When Miller would go to his local gym or BYU's student gym, his biggest pet peeve was when he'd want to use the bench press or another machine, and oblivious about gym etiquette, someone would be claiming their territory on the equipment for minutes on end while on their phone—an all too common gym blunder. Every gym goer has experienced this frustration.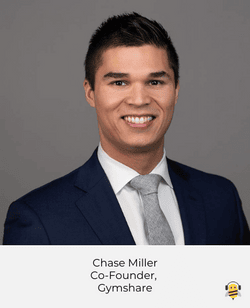 Eventually, Miller and his wife started a family and going to the gym became increasingly difficult for the new parents, especially his wife who had a baby attached at the hip. Like many new moms, Miller's wife disliked big box gyms because of the inconvenience of having to wait for machines or weights when she was already on "borrowed time" away from her little ones.
Then, let's not forget her other struggle—having to get ready. We're talking about planning around naps and feedings to leave the house (this includes packing up the baby gear) and putting on makeup for the gym—all new moms understand this daunting task. What did the Millers do? Instead of avoiding the gym altogether, the Millers were fortunate to have the ability to build a home gym in their garage in Spanish Fork, Utah, and that was the early catalyst for Gymshare.
Gymshare aims to help people in three situations—people who want to use a home gym but they, 1) don't have a home gym, 2) don't have space for a home gym, or 3) can't afford to build a home gym. It's great because it's convenient, affordable, flexible timewise, and workout sessions are completely private.
Avoiding the hassle of big box gyms
Williams recalled his college days when he and Miller were attending BYU. "We were both playing lacrosse going to school—we didn't have time to go to the big box gym and wait in line to use the equipment," says Williams. "When I was playing lacrosse and getting my master's, I didn't have time to go to the gym for an hour but only workout for 30 minutes of that hour."
Like Miller, Williams has his own home gym because he's 25 minutes away from the nearest usable gym. Williams' son was a big reason for him to start Gymshare. "I have a one year old, and I don't want to spend any more time away from him driving 25 minutes each way to the gym," he explained.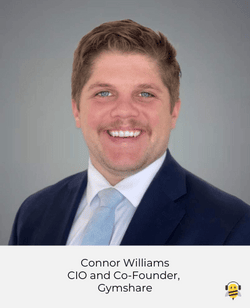 "Imagine the use cases of people in my area 25 minutes away from a big box gym who could get in a workout at a nearby home gym a mile down the road. That's the biggest thing for me—the ease of use and privacy," he says.
With Miller's career in sales, he's traveled a lot and he says hotel gyms aren't that good—a sentiment many gym enthusiasts agree with. It's not uncommon for people like Miller to select hotels entirely based on their gyms, which all too often are "rinky-dink."
Typically, a hotel gym may consist of a tiny room with a treadmill or an elliptical machine and maybe a few free weights. Instead, imagine traveling to a city, logging on to the Gymshare app, seeing all the home gyms in the area, their equipment, and then reserving the home gym you like best—Gymshare is that easy.
From an app standpoint, Williams compares Gymshare to Airbnb. Currently, two home gyms are on the platform—one in Saratoga Springs, Utah, and Miller's home gym in Spanish Fork. They're in the process of working out all the kinks, but when there are more gyms on the platform, which will be soon, it will look and perform a lot like Airbnb. However, instead of nightly rentals, it will be a marketplace of home gyms. Looking ahead, Miller and Williams have their sights on adding gyms in Orem, Utah, in the near future.
"On the app you'll be able to see the amenities, pictures of the gym, and ratings of the gym and host," says Williams. The sign up process will be like any other app—email and password, or signing up with Google, Facebook, or Apple."
Members can search home gyms in any given area, and select which gym they want to use. For example, if you're an Olympic lifter, one gym may have the Olympic lifting equipment you need while another gym doesn't. Maybe you want Wi-Fi, or a specific brand like a Peloton® Bike, an Ergatta Rower, a Sole F63 treadmill, or a NordicTrack S22i Bike. Different home gyms will have different amenities, so you can pick and choose.
How Gymshare works
Gymshare is a lot like Quick Quack Car Wash. It's a monthly subscription model, but you can go to any home gym you like. You can also get a day pass for $5, which is similar to a free trial. If somebody wants to sign up for a membership, they have two options: they can sign up month-to-month for $49.99 a month, or they can do an annual contract, which is still billed monthly, but it comes to just $34.99 a month. According to Miller, members can reserve a gym 30 days in advance, and sessions last 30 minutes. Members can reserve up to 3-4 sessions a day.
Gymshare is very user-friendly. All you do is reserve a home gym for a certain time slot, then they'll send automatic text notifications to your cell phone. You'll receive a text explaining where to park, and an automatic code to get into the gym, removing the guesswork. With Gymshare, you just punch in the code on the door, let yourself in, do your thing, and let yourself out—and there is zero interaction with the gym owner.
As for safety, to be qualified for Gymshare, all gyms must be separated from the owner's living area, especially since they are open 24/7. According to Miller, all home gym owners are required to follow security protocol, which includes indoor cameras, automatic door locks, signed liability waivers, and they must carry liability insurance, which they buy from Gymshare. Gym owners must pass a background check, and Gymshare sends out a gym inspector to ensure everything is up to code so members are safe, and gym owners avoid liability as much as possible.
Gymshare is offering incentives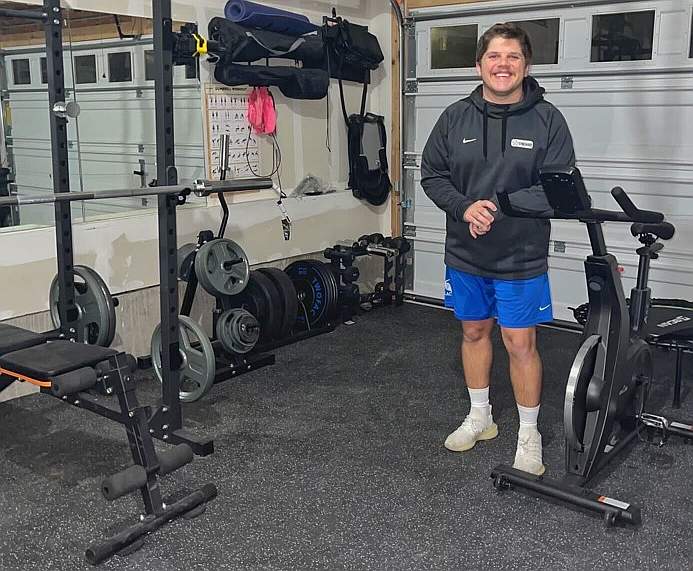 Gymshare is offering incentives, for example, for anyone who recruits a home gym owner who qualifies or who is willing to qualify and sign up, Gymshare will give that person $100, but that strictly applies to home gyms in strategic locations in Utah. Presently, Gymshare is interested in home gyms in Provo, Orem, Vineyard, Lehi, American Fork, South Jordan, Saratoga Springs, and Salt Lake City. Gymshare is also providing incentives for gym owners who sign up on the platform by giving them 100% of the cut for the first three months.
Gymshare is ideal for individuals who don't have access to big box gyms, or who want the convenience and privacy of private home gyms. It's also great for moms and dads who find it easier to bring their kids along as they workout.
Gymshare is also a great income opportunity for individuals looking for passive income to supplement their regular income. Looking to the future, Miller and Williams expect home gym owners will be incentivized by the idea of upgrading their equipment so more people will book their gyms, beefing up their revenue stream.
"Home gym owners will get multiple opportunities to make money so it's not just off subscriptions—it'll be off of partnerships with supplement companies and personal trainers. For example, whenever a personal trainer comes to train someone in your home gym, you'll get a cut of whatever the trainer is charging," says Miller.
Home gym owners want people to keep using their gym, so it will come down to delivering a "quality experience" for the member—gym owners will find ways to be creative, such as upgrading their gyms, offering more comforts, and creating a better experience, which will in turn, motivate people to keep coming back. "Our end goal is to build a healthy community by eliminating all the reasons somebody wouldn't go to the gym, but also motivating people to come to the gym," says Miller.
Gymshare is currently in Spanish Fork and Saratoga Springs and is looking to expand in Orem next. To sign up for Gymshare, visit their website. If you're interested in earning extra income by having your own home gym listed on the platform, click here to learn more.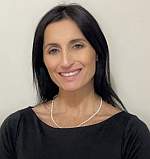 Elainna Ciaramella is a business journalist and writer who lives in St. George. Elainna interviews business owners, researchers, university leaders, and c-suite executives from all over the country. Her curiosity is endless and she is constantly seeking information that will intrigue and inspire readers.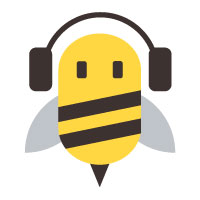 About the Author