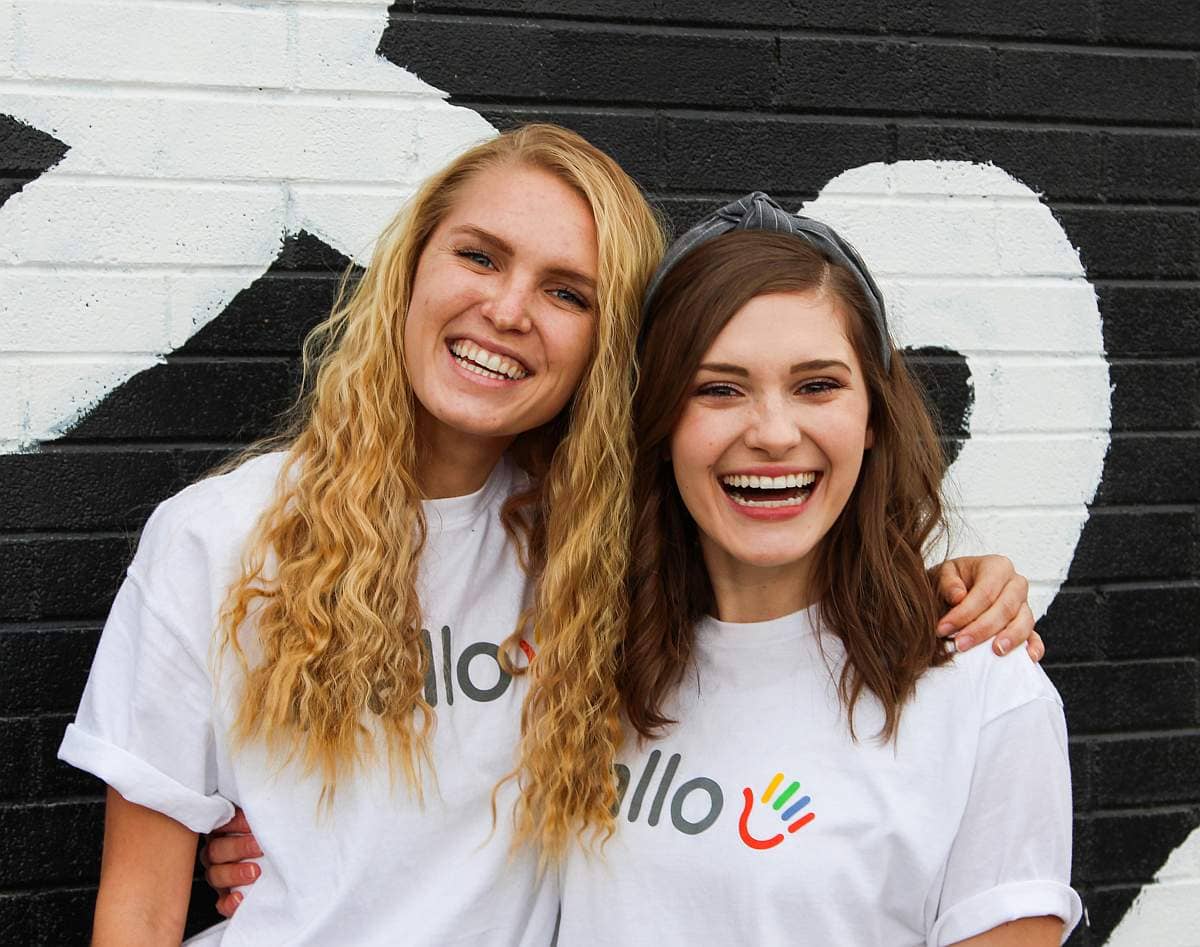 Hallo launches Spanish to Help Language Learners in Utah
Hallo, an on-demand language learning start-up based in Provo, Utah, announced today that it has launched Spanish on its mobile app for the first time, after solely focusing on English for a few years. The app now helps Spanish learners press a button and get connected with a native speaker in seconds to practice and speak anytime, anywhere.
The Hallo app, designed to help language learners find opportunities to speak in seconds, has over two million English learners who practice speaking on its app for over 100 million minutes of calls per year. TechBuzz profiled the RevRoad-funded startup in October 2022. With this announcement the company is now offering the second most widely spoken language in the world, Spanish. Over 500 million people worldwide speak Spanish as a second language. TechBuzz profiled the RevRoad-funded startup in October 2022.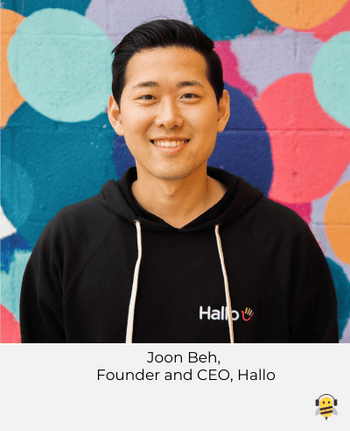 Joon Beh, Founder and CEO of Hallo says that the company will focus on Spanish learners mainly in the U.S. who are wanting to improve their speaking skills, but specifically called out Spanish learners in Utah as the main audience they would like to help. Beh said, "Utah is the hub of language learning, and there are so many passionate language learners wanting to become fluent and brush up their speaking skills."
Hallo's business model is straightforward: students choose a subscription plan with how often they would like to practice with a native speaker each week, and they can either press a button for an on-demand conversation or book a lesson through scheduling. Hallo is mainly focused on speaking, and their on-demand component makes their product unique and convenient for people to practice with a native speaker on the way home from work once or twice a week.
"Our Spanish launch is the signal of our plan to help not only English learners but also help all language learners going forward," says Joon Beh, Hallo's Founder and CEO. "Certainly, we will launch additional languages such as Mandarin Chinese, Portuguese, and more in the near future, so we can eventually help all learners become fluent and be the language learning app that everyone talks about."
Joon came up with the idea for Hallo while he was a Deloitte consultant living in the Bay Area. While he was talking with some engineers at Uber, an idea suddently hit him: "Why not an Uber for language learning! It would be amazing if I could speak and practice with a native speaker via video at the click of a button," Beh mused. "And for the next couple of weeks, I couldn't stop thinking about the idea."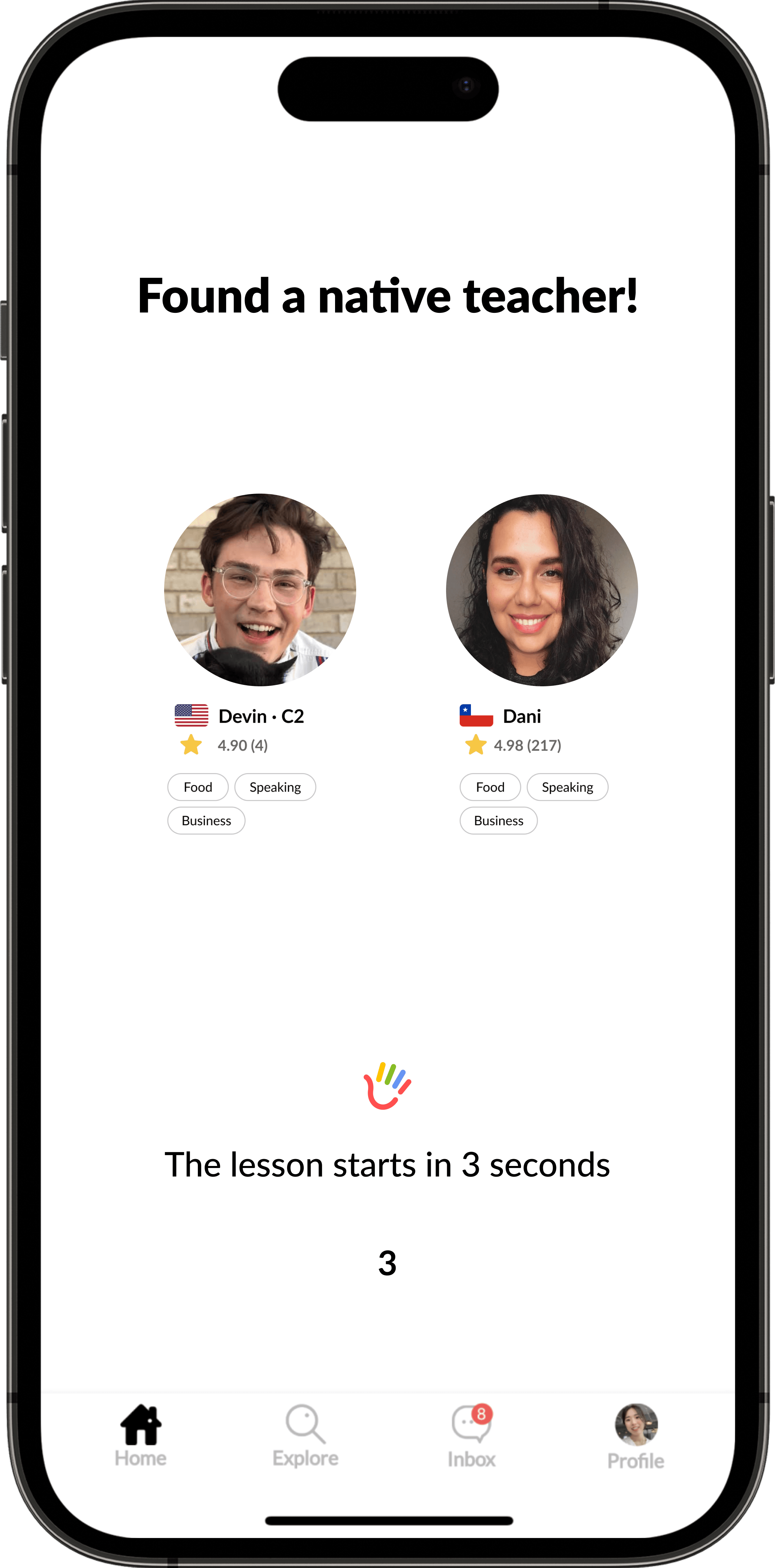 In February 2017, on the drive to LA from San Francisco, Beh and his sisters spent the whole time talking about the idea. They thought it could solve the problem of finding opportunities to speak a language that they, as immigrants from South Korea, had faced. Beh knew he was onto something because couldn't stop thinking about the idea and wanted to go all in.
Up until that point, he had been a good student and dutiful employee. His adult life had followed a safe, paved path, attending a good school, getting good grades, entered one of the most prestigious accounting programs in the nation (BYU) and becoming a certified accountant within a year of graduation, and then being hired by one of the world's largest and most successful consulting firms.
However, the desire to be an entrepreneur haunted his dreams. "When the the idea came and the opportunity presented itself, it was an easy decision for me," says Beh. "I had a good feeling about it and decided to follow my heart despite my lack of experience, knowledge, and resources."
After evaluating a few naming options, Beh decided to go with "Hallo" for the following reasons: First, Hallo is Hello in German, and it is how people greet each other in many countries. Second, it is simple and only has two syllables. "I noticed that many successful companies' names had only two syllables such as Google, Samsung, and Apple, " says Beh. Third, when his family moved to the U.S., Beh would say Hallo instead of Hello with his family.
Next, Beh decided to move to Utah to build his startup. "As much as I liked the Bay Area, I wanted to move back to Utah. I had more connections in Utah and the start-up scenes was blooming here," says Beh. Once in Utah he talked with every person I could about Hallo. He reconnected with one of his BYU professors over lunch. A few days later the professor called him and declared his interest in the startup and wanted to invest in it. With that investment, and investment from his parents, supplemented by his own savings, I got the idea of Hallo off the ground.
A couple of months in, he was building his website, doing interviews, and getting some momentum, but then received an unpleasant letter from the USCIS saying that he had been staying in the U.S. illegally and had 60 days to leave the country. "Based on my lawyer, I had enough time for me to apply for my business visa, but apparently I had received inaccurate information and it ruined my plans. I was frustrated and devastated. I started packing in and getting ready to go back to Korea, but that didn't stop me from pursuing my dreams. Instead of relying on lawyers, I started doing research and preparing to file a petition for an E-2 visa on my own."
A couple months later, Beh was in Korea about to have an interview with the U.S. embassy. "I prayed to God and promised that if I got the visa, I would work my butt off to make Hallo big and use it to serve others. When my interviewer congratulated me on getting the visa and gave me 5 years instead of 2 years after the interview, I shouted with excitement and thanked the interviewer in front of everyone."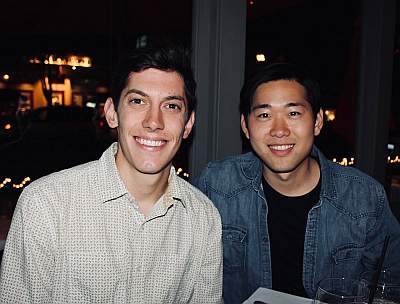 "When I came back to America, I was more excited and committed than ever, and I was ready to give 110% of my time and effort to Hallo. I conducted thousands of interviews on Facebook to understand the problem better and started getting some traction. During this time, I was able to convince one of my best friends, Ben Dent, to join me full-time and start working together. Ben and I bonded over Korean food in the early days of college, and we have been best friends since. I knew Ben was smart and we were always sharing business ideas. Most importantly, we were excited to build something cool and disrupt the language learning industry together. I remember vividly talking with Ben at Starbucks in Orem one day and telling him how exciting it would be if we could work together on Hallo."
They built a mobile app where English learners could send messages and make calls with each other. It only attracted 500 users and it became obvious that it was not working. Dent and Beh moved to the Bay Area to raise funding. "I knocked on many doors of the VC offices. One of them call me insane and said I shouldn't knock on doors. We were running out of money, and I was getting rejected every day while living on the floor of a friend's place in California."
During those rough weeks Beh recorded in his journal: "Tonight I received a message from one of my investors, and it brought me to tears. Ben and I are living in California for YC Startup School, and we have no technical cofounder, no MVP, and we are running out of money. He said, "Hey, I just wanted to let you know that if you're stressed about being a good steward of your investors' money, you don't need to be. You're the hardest working person I know. Every investor takes a risk and you're a hard worker whom I'd bet on again in a heartbeat. Don't stress about us. You do what's best for you." This simple message inspired and helped me to keep going."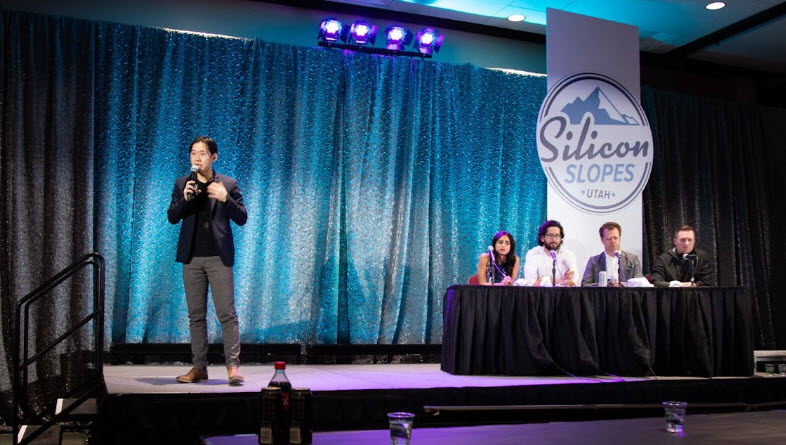 Beh and Dent were accepted into YC Start-up School. They were told they needed to find an engineer. After finding a great engineer in Utah, and decided to move back to Utah again. After coming back, we discovered Provo-based venture services firm, RevRoad. Ben and Dent launched Hallo in 2019. They raised a round of funding in 2020. They presented at Silicon Slopes with an MVP. They surrounded themselves with mentors, including Eric Rea from Podium. "Eric has been an amazing mentor," says Beh. "He's supported me on both good and bad days even to this day." Joon Beh was honored in 2022 as a WIN100 awardee.
"We've made tons of mistakes, built several products, and tested multiple business models, but we didn't give up. We kept going and recently managed to find product market fit. I would say the key is focus, and you can't try to catch two rabbits at the same time. If you do, you will lose both of them. Keep building and testing until you find a product that's growing and profitable. It's easier said than done, but you will know when you find it."
Hallo has hundreds of thousands of people spending over ten million minutes practicing and speaking on Hallo each month. The company has been focused on the English learning market, but today launches Spanish. Hallow plans to launch additional languages in 2023.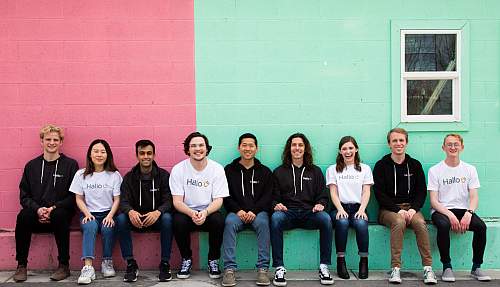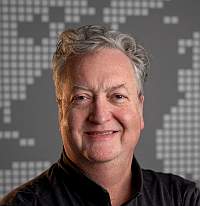 About the Author