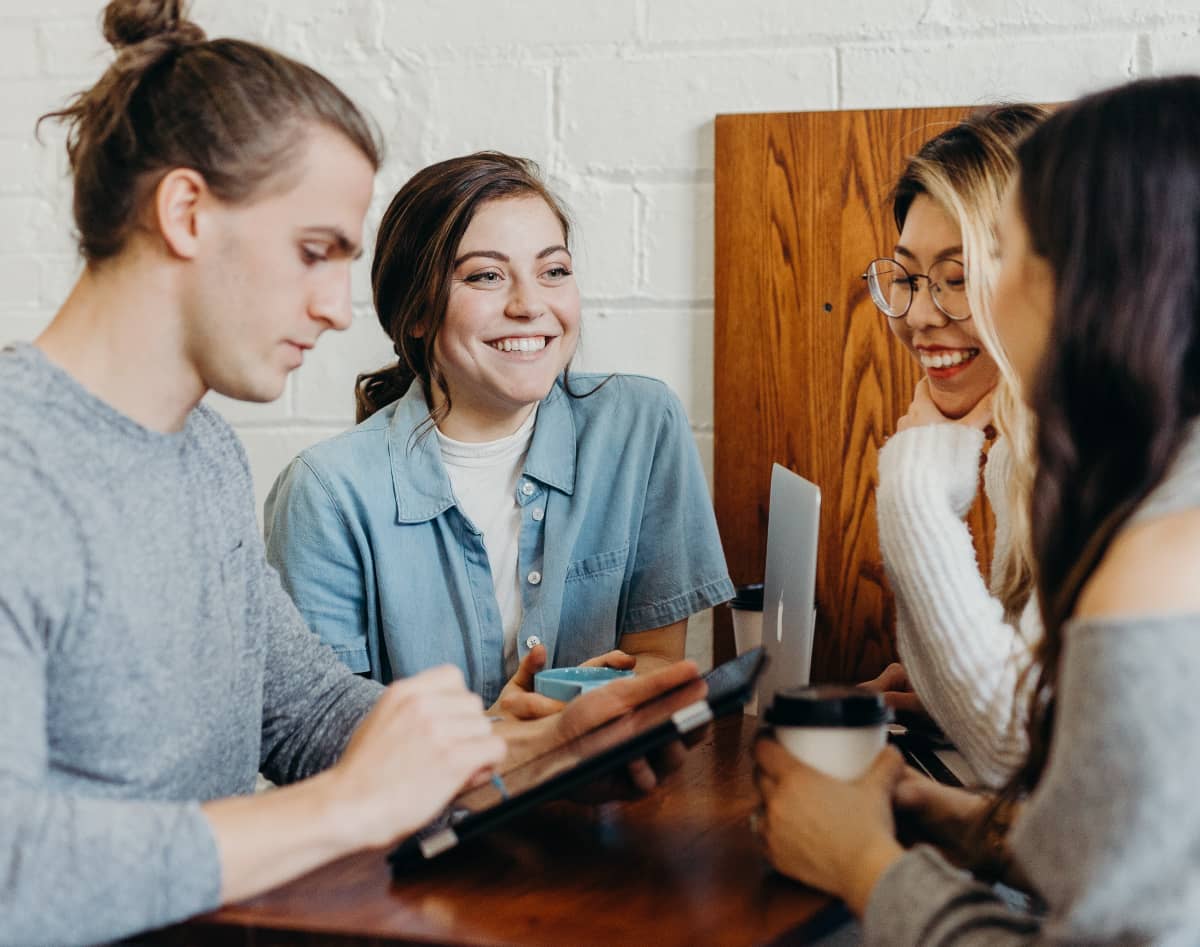 How Pronto, a 'Glorious Accident,' is Helping Teams Talk
It's easy for an information worker to assume their situation is "normal"; to unthinkingly believe that most people spend their day at a desk, communicating with others, writing, designing, and processing information in countless different ways with a mouse, keyboard, and computer monitor.
But according to our interview with Eddy HR early this year, those office workers are a minority.
There are 2.7 billion employees globally who are "deskless." They don't primarily work from a desktop or laptop computer. They're at the salon, the soda shop, the construction site, and they may not even have a company email. And that number doesn't even include students, who now more than ever study remotely and on-the-move. So how does a teacher, manager, colleague, or other associate communicate with people who aren't in an office? Email, Slack, and other productivity tools certainly have mobile apps, but they weren't necessarily designed with a mobile-first mentality — to be fast, simple, and flexible while working from a four inch screen.
That's where the aptly named Pronto hopes to help.
"We're addressing the corners of the market that don't have a computer or a company email address," explains Pronto CEO, Zach Mangum. "[Their phone] is their computer, and they're on their feet most of the day, or they're in a van or a truck."
Pronto is a communication hub meant for "the everyday user," says Mangum. It handles group texting and one-on-one DMs through both text and video. The easy to use interface focuses on the 75% of the American workforce that doesn't work in a sit down office environment. Pronto aims to replace paper, walkie-talkie, and whiteboard communications in an on-your-feet job. It also replaces a variety of apps companies use to stay on the same page.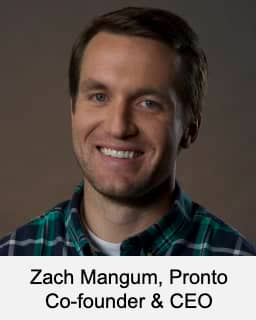 Mangum believes this market has been overlooked by most SaaS companies. In fact, it was almost overlooked by Mangum's team too. Pronto's origin was a "glorious accident," as Mangum puts it.
Ten years ago, Mangum co-founded GroSocial, a social marketing platform which eventually sold to Infusionsoft.
Because of the success of GroSocial, and Mangum's subsequent exit, an investor took a chance on Mangum and his team. In 2015, Mangum, Chris Finken, Chris Lee, and TJ Hunter started with $1.8M in funding and no product to speak of. They called themselves "Hit Labs, Inc." and got to work.
"We viewed the $1.8 million like two or three bullets in the chamber," says Mangum. "It was an opportunity to screw up a couple of times before we were forced to get it right… The first few years we brought on a couple of people, we tinkered around, we built a couple of products that we didn't keep, but they led to Pronto."
Hit Labs ended up with a consumer app called Bubble. Bubble was also a communication platform, but targeted at teenagers and family group chatting; a mixture of apps like House Party and GroupMe.
Four months after closing a successful funding round, Mangum sat preparing for a board meeting. As he looked through the metrics, demographics, and characteristics of users, he found that Bubble had healthy and growing usage. It just wasn't coming from teenagers.
"We were doing a great job targeting middle school and high school aged kids," says Mangum. "They would use our product for hours a day. But after the data matured, we found that there was a hole in the bottom of the boat, where all the teenagers fell out. But they were really effective at getting an older cohort into the product."
After more analysis, Mangum figured out what was happening.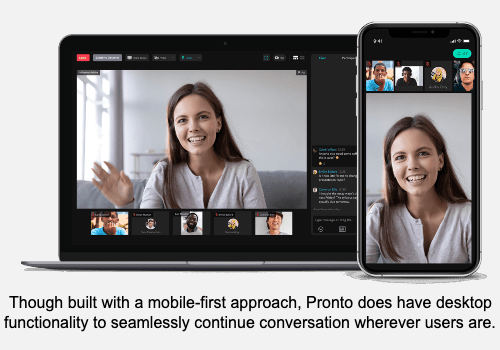 The Pronto team could see what users named their chat threads. Over time, they saw more and more with names like "Tigers Soccer Chat" or "Student Gov 202".
Teenagers would download Bubble to create a group chat with casual friends, but usage would gravitate toward formal groups, like a sports team or student governments. This would pull an older market to the product, between the ages of 18 to 40, who mostly used the app on weekdays, with radio silence on weekends. Those older users; the teachers, coaches, and other community leaders, continued to use the app long after a given cohort of teenagers had moved on.
As chance would have it, those older users were also more valuable than the original teenage market.
"We found that over 70% of all of the groups that were active inside of our user base were for use cases that we believe we could justifiably charge money for," says Mangum.
In his meeting with the Pronto board of advisors, Mangum pointed out the stats. A quick decision was made to clone Bubble for the new users and call it Pronto.
The team spent 2018 figuring out if the product could be profitable. They found a healthy market, and in 2019 Pronto raised $7.5M in a series B round.
The timing was perfect. When Covid-19 spread in 2020, Pronto was ready.
The pandemic hit in the middle of a semester, sending schools scrambling to quickly find technology to help transition to a remote learning environment. In one week, thousands of professors reached out to Pronto. In three months, the platform onboarded over a million students.
The Pronto team built integrations for platforms like Canvas and Blackboard so it could ingest an entire school's data and onboard thousands of students within minutes.
Los Angeles Community College came to Pronto at the beginning of the pandemic and imported 120,000 students to the platform on the same day.
In a move that would help educators and Pronto, teachers were allowed to use the platform for free for their first semester.
"Once you try Pronto, you will buy it," says Mangum. "Our conversion rates are fantastic, over 72% of people that try Pronto first end up paying us."

Mangum explains this is, in part, because Pronto allows group chats with 500 people (within parameters), group videos, video conferencing, a one-to-many announcement feature, file sharing, and file storing.
Mangum says that unlike platforms like Slack, it's made for the common user. Pronto asked users why they weren't on Slack. Many said it was too technical. Slack can be a powerful tool for those sitting at a desk, but those who don't even use a computer are intimidated by the unfamiliar channels, hashtags, and bots.
"Platforms like Slack focus on technical jobs — jobs in offices," says Mangum. "If you're technical, [Slack] is pretty awesome. But Slack is by engineers, for engineers. We resonate with a different crowd. We feel like a consumer app. We don't feel like an enterprise app."
Many Utah companies are using Pronto, including Aptive, Vivint, Greenix, and BYU Athletics.
BYU Athletics has used Pronto in new ways. Each athlete has a link to a counselor on the app, and can reach out to them at any time. It's a use case Pronto didn't anticipate, but like the pivot from teen group-chats, Mangum says they're happy to build for the most engaged users.
With a 4.9 star on the iOS app store and almost 6,000 reviews, Mangum says the ratings are all genuine, and no one is paid or incentivized to leave reviews.
"We're well under 1% monthly churn," says Mangum. "A lot of our customers are happy to sign three and five year agreements with us. There's a huge amount of loyalty, they renew and expand at a pretty aggressive rate. We'll probably renew about 120% of our revenue over last year… Nobody's offering a solution like this to 75% of the global workforce. So we're getting after it."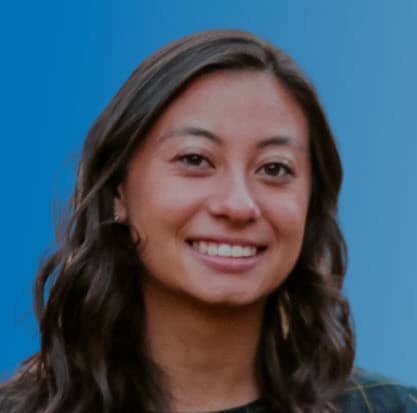 About the Author