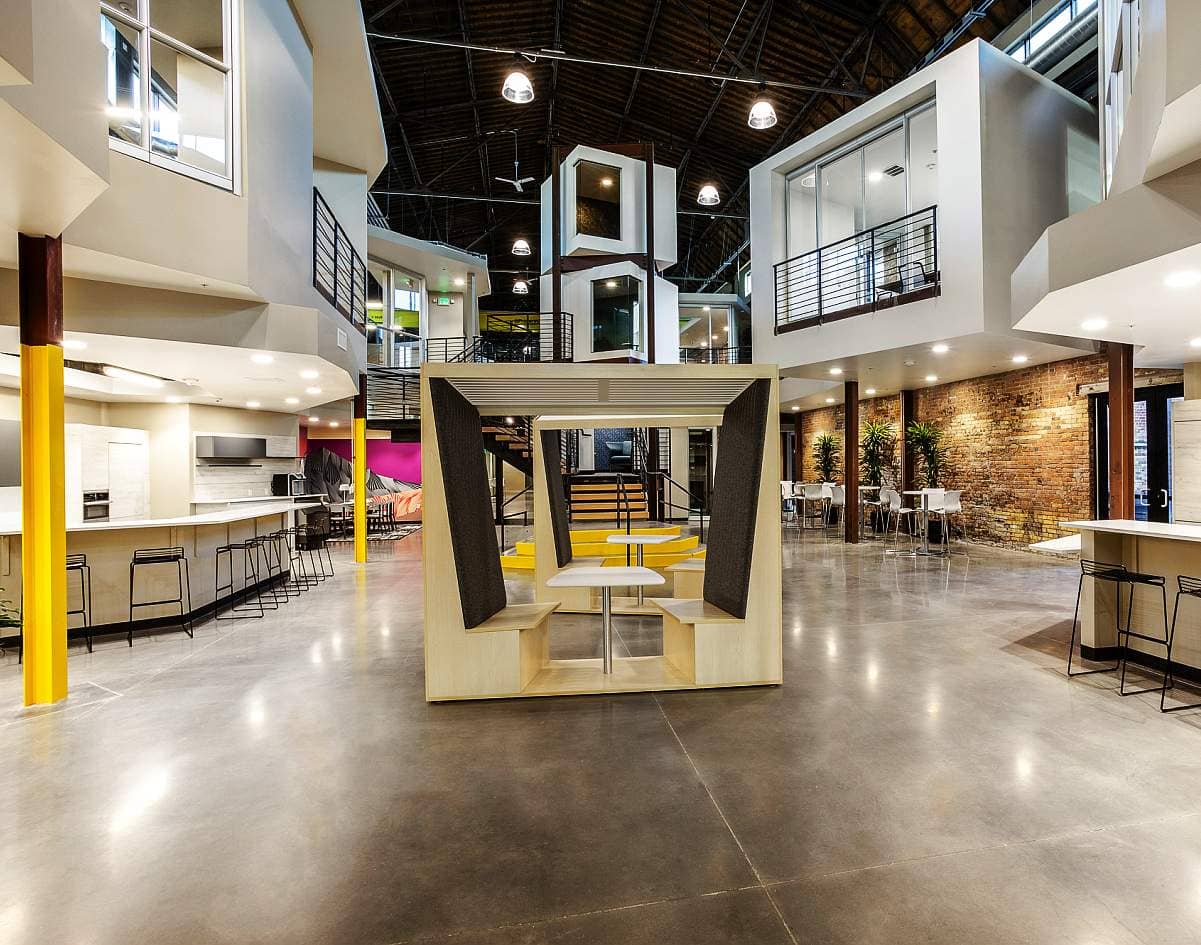 INDUSTRY Revitalizes the Granary
INDUSTRY is a new creative office space in Salt Lake City, located in the city's Granary District straddling the 6th South exit and entrance to the city's downtown area. INDUSTRY is co-founded by the SLC-based husband and wife team, CEO Jason Winkler and Design Lead Ellen Winkler. They gave Techbuzz a tour in their new space (join us in video below).
Covering nearly 400,000 square feet, INDUSTRY SLC is the result of an $85 million investment from Goldman Sachs and a private investment group, Catalyst Opportunity Funds. INDUSTRY SLC is the Winkler's fourth creative office space development. They built their first INDUSTRY project in Denver's River North Art District (RiNo), helping to revitalize that part of the city. INDUSTRY SLC is now home to businesses of varying sizes, including both homegrown startups and companies moving to Utah from outside the state. It is a big contributor to the revitalization of the city's Granary District.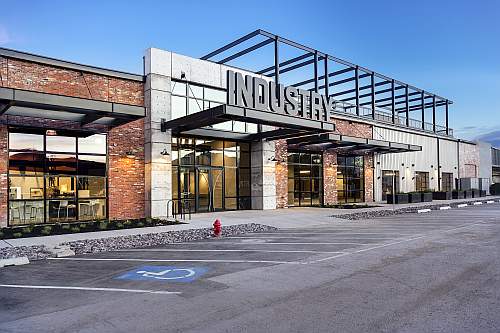 Housed inside what was once a foundry building, and over one hundred years old, the original building has been reimagined and reinvented into an open lobby, multiple shared conference rooms, private office spaces, kitchens, and several unique nooks and alcoves for small meetings. The first floor is flanked by huddle areas, pop-in rooms, conference spaces, and a training room that can be reserved by tenants for training and meetings. Rooms range in sizes, accommodating anywhere from 2 to 55 people. The first and second floors offer larger areas for tenants to lease and the building is currently at near capacity.
The Winkler's acquired the space in 2019. In early 2020 renovations were completed and INDUSTRY SLC was up and running. Then the pandemic hit. "Fortunately, we were able to still attract tenants even in the darkest days of COVID-19 a year ago," said Jason Winkler. "Now that we are coming out of the pandemic we are looking at nearly all of our spaces having been leased except for 10,000 square feet of small spaces," said Winkler. Bungalow is one of the newest tenants that moved in last month with space for 55 employees. The San Francisco-based co-living startup company is reimagining the way young professionals find and manage housing.
Utah residential real estate is as hot as it has been in anyone's memory, breaking records with sky-high home prices and accepted offers above asking prices. In contrast, commercial real estate still competes for tenants whose employee populations are still largely working from home or just emerging from remote work. These employees want an attractive place to work with many amenities. INDUSTRY SLC offers amenities in the form of a coffee shop and cafe in the lobby, partnered with local restaurant Publik, well-stocked "dueling kitchens," and charming outdoor spaces for tenants to take calls and enjoy the weather. In addition, the building presents visitors with a large auditorium with stadium seating that can accommodate over 120 people. It is a flexible space that can be used for tenant and community events, screenings, and parties. The building also features an expansive rooftop space for gatherings large and small with views of downtown and the Wasatch Mountains. A vacant lot across the street to the east can also be used for special outdoor events.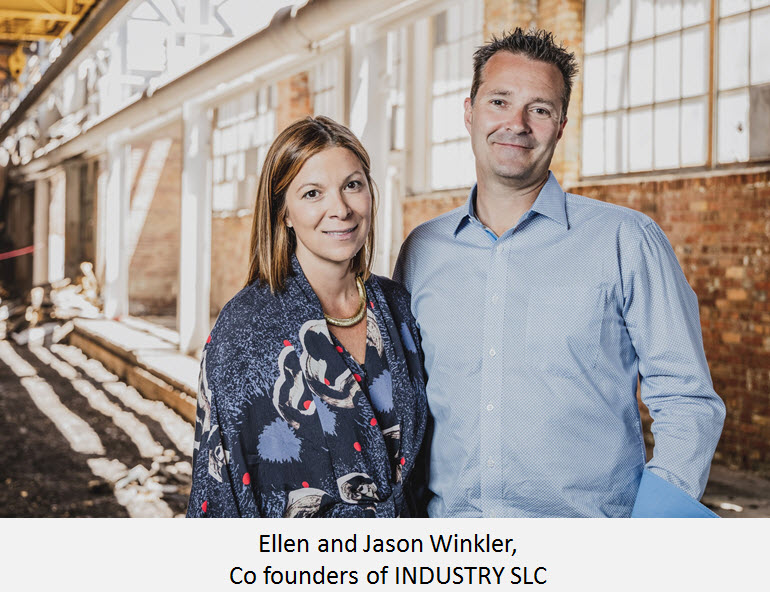 Despite the fresh new look of the building, INDUSTRY has maintained and expanded upon the unique charm of the original structure. The Winkler's intentionality to connect with the past and honor the history of the building is evident. For example, the wood ceilings date to the 1920s. Two massive out-of-service cranes towering above the second floor give a nod to the manufacturing history of the building. And in the middle of the central corridor known as "the Canyon," a wishing well stands to collect donations for the local teen homeless shelter. "All of our philanthropic efforts at Christmas or whenever go into the Granary District neighborhood," said Ellen Winkler.
The Winkler's and the investors behind INDUSTRY SLC see this space as honoring and celebrating Salt Lake City's Granary District's early manufacturing history and a welcome site for activity and events in the neighborhood. INDUSTRY SLC is a catalyst for further trail-blazing and architecturally sensitive development in the Granary District.
Makayla Geddes contributed to this story. Makayla is studying technical writing and fine arts at Weber State University. Her interests involve the art and healthcare communities. Her hobbies include painting, playing guitar and spending time with friends. She is an intern with Techbuzz.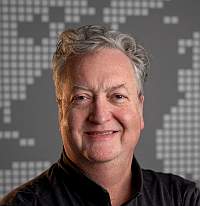 About the Author