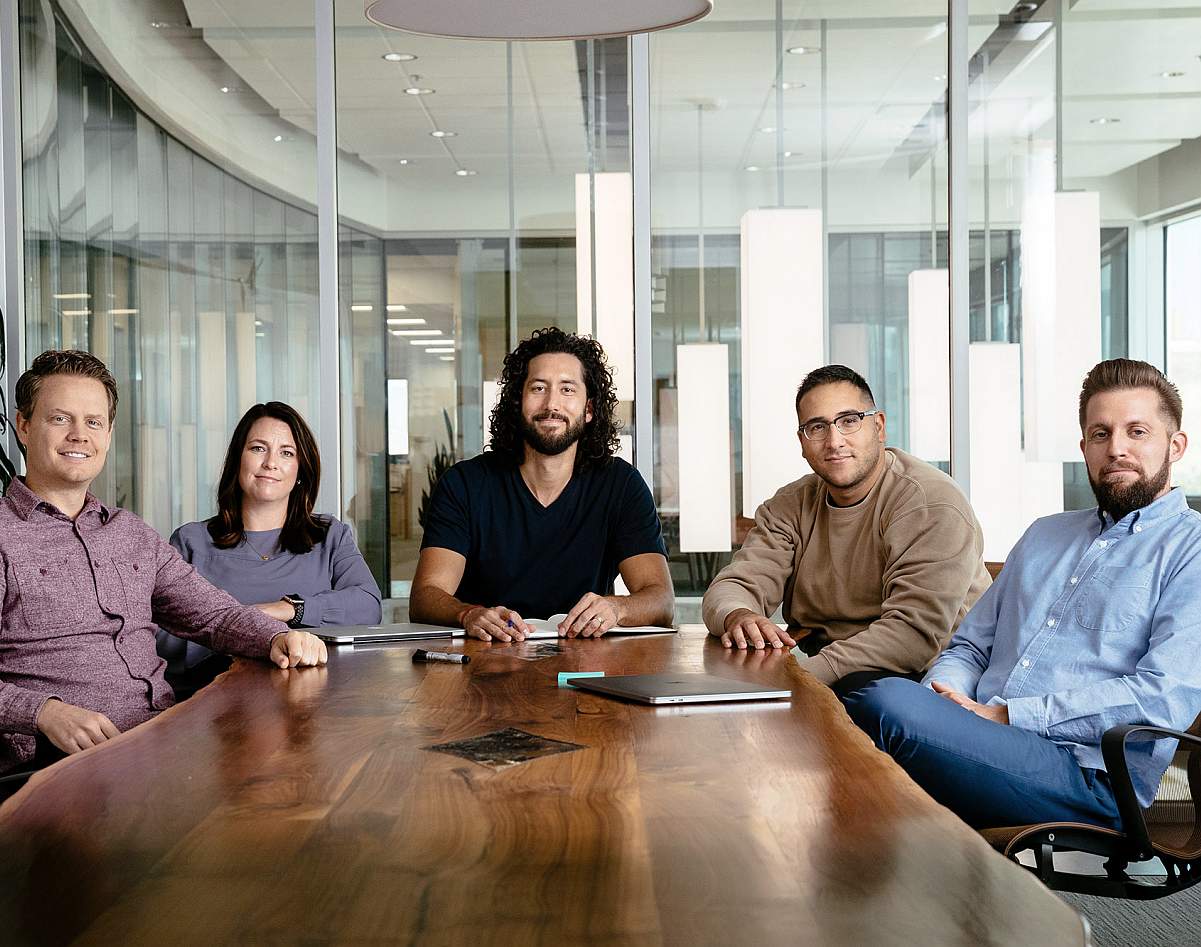 Investor Mindset: A Sit-down with Album VC's Diogo Myrrha
At TechBuzz, we try to shine a light on the good things in Utah's tech and business community. Occasionally we contend with its hurdles and dysfunctions. Today begins our "Investor Mindset" series—articles, profiles, and interviews centered on an enduring challenge for founders and startups: navigating the complex and daunting world of venture investment.
To kick off the series, we sat down with partner Diogo Myrrha to discuss Album, one of the country's top Seed investment firms, located in the humming tech hub of Lehi, Utah. Once a startup themselves (their first fund was raised in 2014; the company rebranded as Album in 2019, current partners include John Mayfield, Sid Krommenhoek and Diogo Myrrha), Album boasts a top-of-the-line portfolio with a crew you can (still) count on one hand. Since Album's founding, they've invested in all seven of Utah's billion-dollar software unicorns to emerge.* Of the small team, none came from an Ivy League education, none inherited a trust fund, and the group is two-thirds owned by immigrant or first-generation American partners. As far as your local tech entrepreneur is concerned, Album's investment parameters (and results) are world-class.
We were keen to understand Myrrha's investment thesis on behalf of Album. What piques his interest as a venture capitalist? What's a dealbreaker for a first meeting? What are the chances of signing a deal with Album, and how can entrepreneurs manage their expectations moving forward? Emphasizing the importance of founder alignment and accountability, Myrrha offers sharp insight on what it takes for an Album startup to get it right.
These are eight standout lessons from our three-hour discussion with the seasoned venture investor.
*Album's seven-unicorn portfolio includes TaxBit, Degreed, Weave, MX, Divvy, Podium, and Owlet.
1. Align Your Thesis with the VC's Thesis
Myrrha's primary insight: the alignment of your pitch with the VC's thesis should be unquestionable. Some firms are interested in SaaS platforms and medical technology; others specialize in eLearning or FinTech. VCs also tend to focus their sector at specific stages—Seed, Series A, Series B, etc.—or target their portfolio with local and regional markets. If you don't do your due diligence to understand the VC's scope and vision, you're wasting their time and yours.
"Here's the thing: VCs have bad FOMO," Myrrha explains. "They'll take a first meeting with anyone with an idea, but there's a slim chance it will lead to a second. If you've done your homework going into your presentation, you have a much better chance of making a great impression."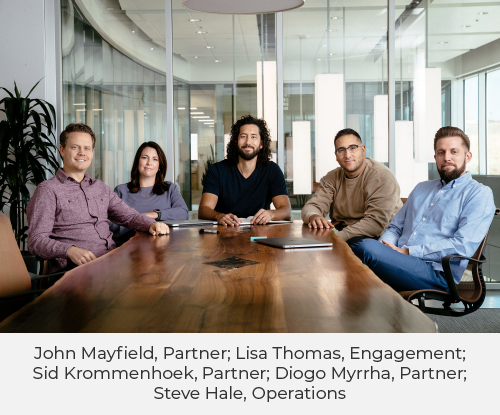 What is Album looking for? In a nutshell: Tech and SaaS in Seed and Series A funding. "We're interested in early-stage technologies based mostly in Utah," says Myrrha. "We believe tech is a means for good, and undercapitalized compared to other long-standing markets like real estate, aerospace, or the energy sector. And contrary to popular belief, tech is only just starting to evolve. We believe it will fix a lot of social and economic problems in the years to come."
Album is interested in technology, but not necessarily the risks associated with sectors like space travel, biotech, and drug discovery. Instead, they're keen on software applications: "I get really giddy about FinTech and novel forms of money," Myrrha says. "It guides Album's investments in software-enabled financial disruptions like Divvy and TaxBit."
The firm is also interested in the future of work management and education, or how SaaS software unlocks human capital (think Album deals like Degreed and Filevine). Their thesis also favors marketplace investments like Homie and Neighbor, platforms that power peer-to-peer transactions and brokerage.
2. Manage Your Expectations
Because VCs take so many meetings, their numbers game is rarely in a startup's favor. "We average 2-3 deals per partner, per year," says Myrrha. "That's out of hundreds, even thousands of meetings among the three of us. Don't let this discourage you from making a great pitch, but it's important to understand the ratio. It takes a lot for an investor to get really passionate, let alone sign someone on the spot."
The numbers are typical for established firms. A mid-sized VC sources anywhere from 200 to 1,000 potential partnerships in a year, and most don't make it past a first meeting. Entrepreneurs have steep competition for fundraising; you have a higher success rate if you finetune your vision and management.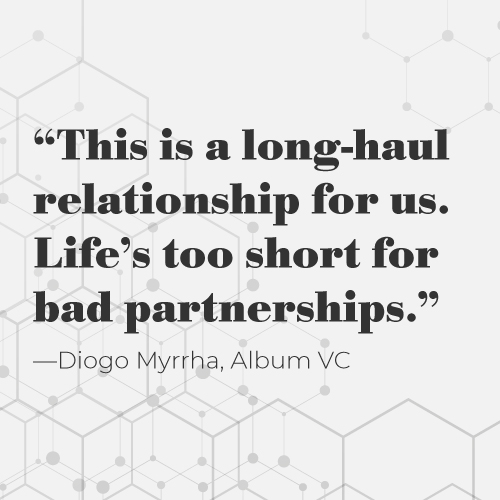 3. Figure Out What Risks a VC Will Take
Every VC has its own brand of risk aversion. An entrepreneur's job is to figure out which firm gambles with the inherent vice of finances, technology, and people. "At our core, Album is a people-first firm, which makes us comfortable with early-stage risk," Myrrha states. "We've invested in companies that are literally an idea or concept but have awesome founders and team. We've incubated companies to great success, taking concentrated bets so we can spend more time on an entrepreneur." In short, to bypass the FOMO effect, the firm requires real conviction.
The technology risk to engineer a physical product, on the other hand—that's too capital-intensive and usually not a great fit for Album. This ties back to the firm's tech thesis: They're more interested in software than a new drug or robotics application, and more swayed by management than prototypes. "Even if a new product or technology is feasible, what really persuades us is the rapport between founders and our team," Myrrha explains. "This is a long-haul relationship for us. Life's too short for bad partnerships."
4. Focus Your Presentation, But Think Big
Regarding pitch preparation, Myrrha echoes the preferences of most mid-sized VCs: Keep slides under 15, focus your presentation, don't make vague promises or smug declarations. Instead, show your passion and drive for the project. Myrrha encourages his portfolio clients to "think big" over a long, authentic, and well-tended relationship; your presentation is the first chance to set that rapport.
5. Don't Look for the Highest Valuation
Myrrha's next insight: treat fundraising as a series, not as isolated events. "Your Seed round determines a lot of what happens in your Series A, A determines B, and eventually into your IPO," he explains. "Having the right partner with you at each round is crucial." It's a critical component in building capital: To generate long-term profit, make your financing rounds both qualitative and quantitative. Part of that is understanding a VC's preferences for that stage of investing.
"We like to know what we own, and we abhor anything that is uncapped," Myrrha continues. "That's also true for high valuations: Every time you determine worth and set terms, you also set a precedent for future rounds of fundraising. If you set too high of a watermark, you better clear it in the next round or you have major problems. Companies die like this: Founders are too prideful with down rounds, they end up needing more capital than expected, and everything falls apart really fast."
Editorial Note: Deal terms and preferences vary widely from VC to VC. Album's preferences will be different from other investors out there, and different approaches will have unique advantages and drawbacks. We'll spend more time exploring deal terms in an upcoming series focused on that sometimes esoteric (but critically important) topic.
6. Look for Accountability in a VC
Mirroring his principle of cap-table alignment, Myrrha builds Album's philosophy on equality among partners. "We're all about accountability," Myrrha explains. "What makes bad VC's is when someone thinks they're above somebody on their team or client list. My belief is if anyone is king, they'll eventually end up beheaded. The structure of our partnership is designed to value everyone equally."
It's a recurring theme from the interview: Amidst all the VC hype and clamor, the mark of a good investor is a solid work ethic and team dynamic. "Sometimes I just act like a therapist for our CEOs," Myrrha admits. "I'll listen to their anxieties, work through their long-term strategy, and help them decompress after a slump or setback." It takes resilience to be an early-stage investor, and Myrrha is no quitter.
7. Stay Open to Fruitful Connections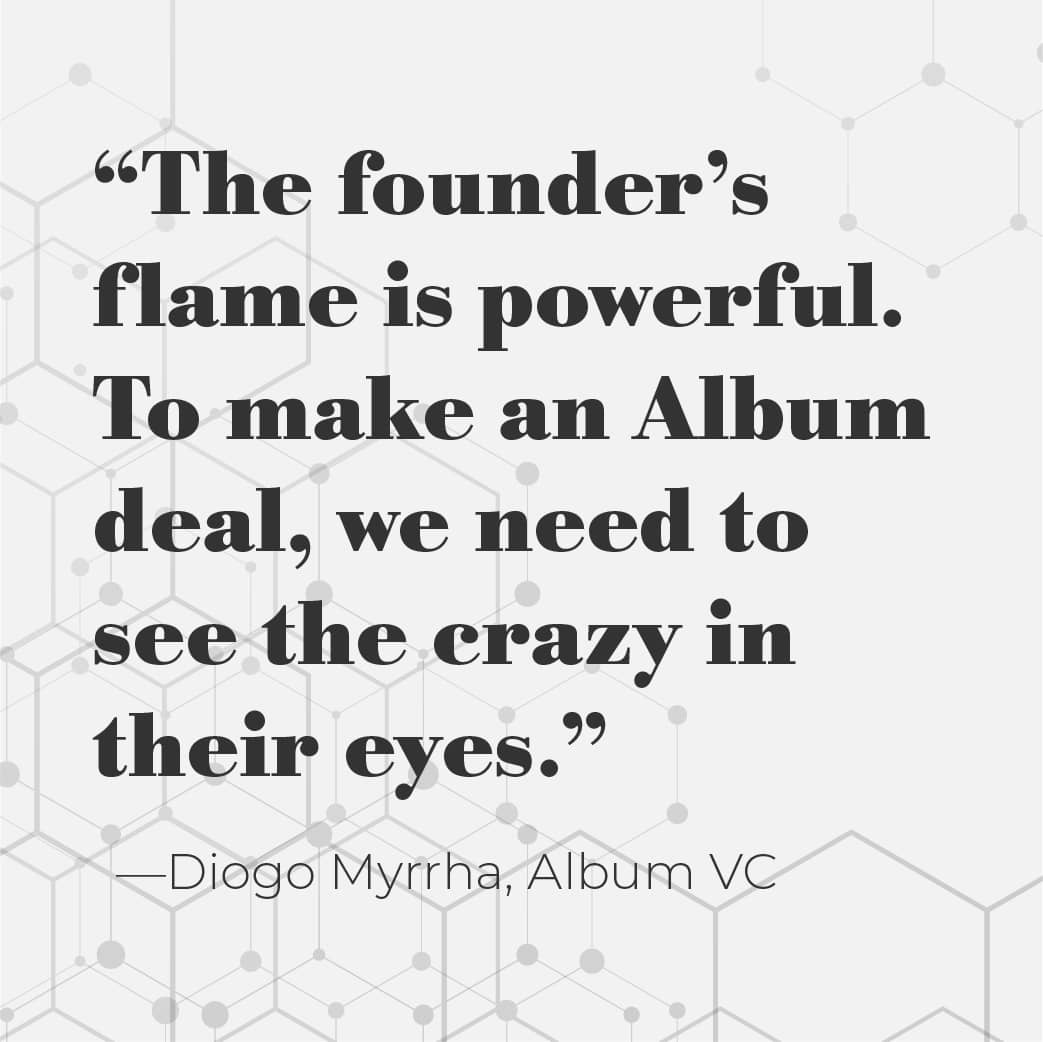 Album's philosophy: if they say no to an auspicious startup, they'll often work to connect them to the right investor. "That's something unique to the VC world," says Myrrha. "If someone comes to me with a great idea that doesn't fit Album's thesis, I love to hand it off to another firm to get their project off the ground."
Interested in getting on TechBuzz's directory? Reach out to discuss your terms and policies at info@techbuzz.news. Part of our mission is to help founders and startups leverage our network of Utah tech leaders to attract financing. It's a competitive, innovative, and high-growth industry; we're invested in what the talent pool has to offer.
8. Optimize Your Cap Table
Finally, Myrrha's most common dealbreaker is the influx of too many investors too early in the process. In place, he needs a manageable cap table and heavy emphasis on founder integrity. "Bottom line, if you're an owner, you should be showing up," Myrrha says. "Solo founders are great, and we've had awesome success with co-founders. If too much of that equity has been diluted too early—beyond 15%—that's a red flag. It creates conflict down the line."
Myrrha's reasoning is alignment. "Cap tables are all about proportion, making sure everyone is pulling their own weight," he explains. "At Album, we're only interested in backing companies that are the best and reach the most they can possibly be. Cap tables are our first chance to optimize a sustainable, long-term partnership with an exceptional founding team."
The insight is revealing of Myrrha's passion as a founder. He's not in venture capital to toy with startups; he genuinely values the hard work and entrepreneurial grit of a tech startup. Myrrha drives everything back to ownership and accountability, and can't help but dignify the spirit of someone who thought big and mobilized for the long haul:
"The founder's flame is powerful," he says. "To make an Album deal, we need to see the crazy in their eyes."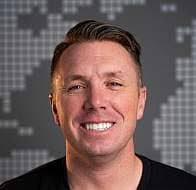 About the Author