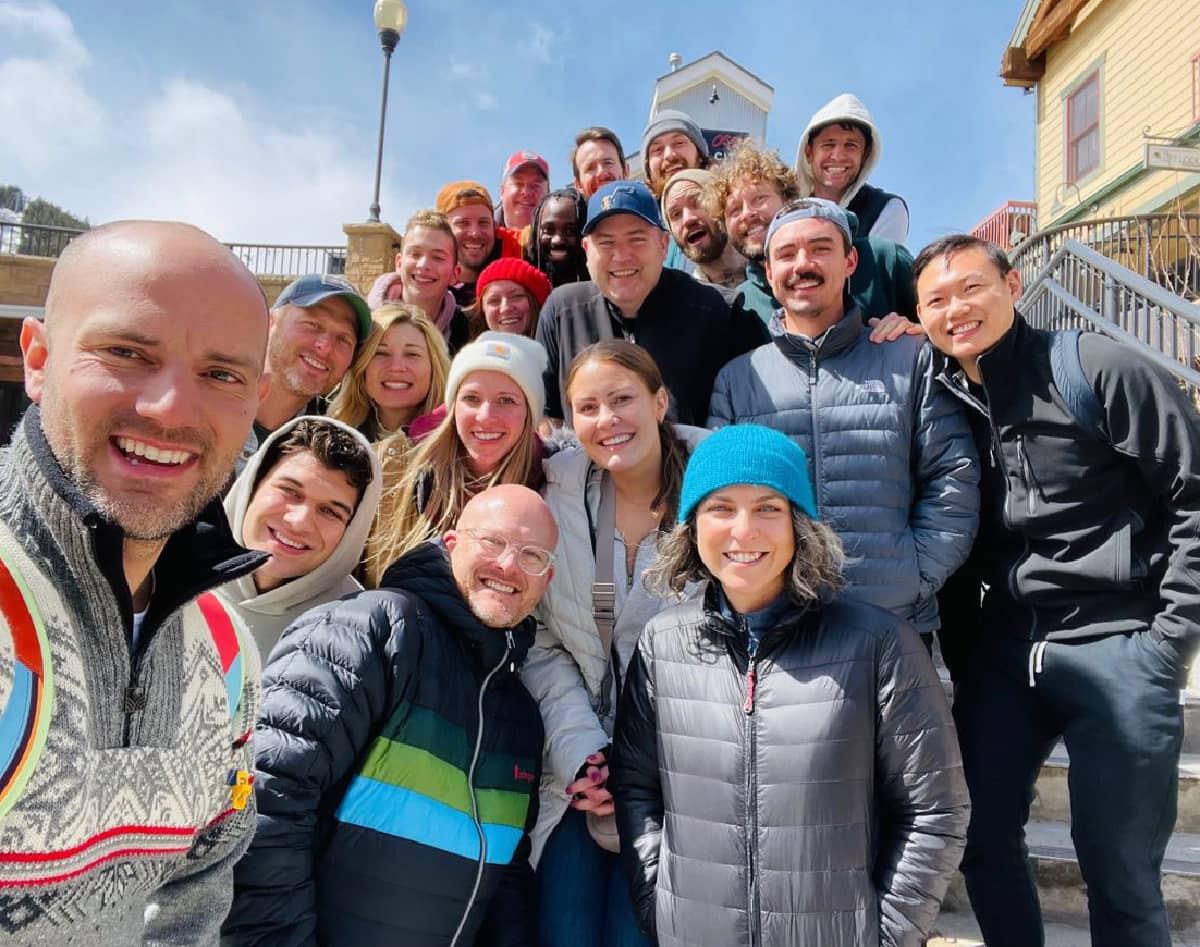 Investor Mindset: Sweater, a Unique Investment Fund Builds Startup Communities by Engaging the Crowd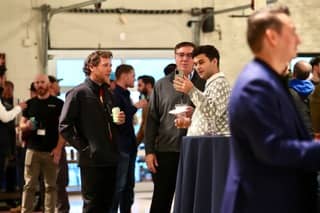 Last week Sweater hosted an event for its portfolio companies' founders and local entrepreneurs at its offices in Boulder, Colorado.
As an investment fund, Sweater is quite different from traditional VCs. With approval of the SEC, Sweater has pioneered a way to allow non-institutional investors invest relatively small amounts ($500 minimum), or larger amounts into the evergreen, actively-managed, crowd-sourced, Sweater Cashmere Fund.
Nada, Nomadica, Parallel Health, After.com, and IsoTalent are among the 20 investments that showed up on a wintry day at the Sweater office which is positioned to become a local hub of entrepreneurial activity.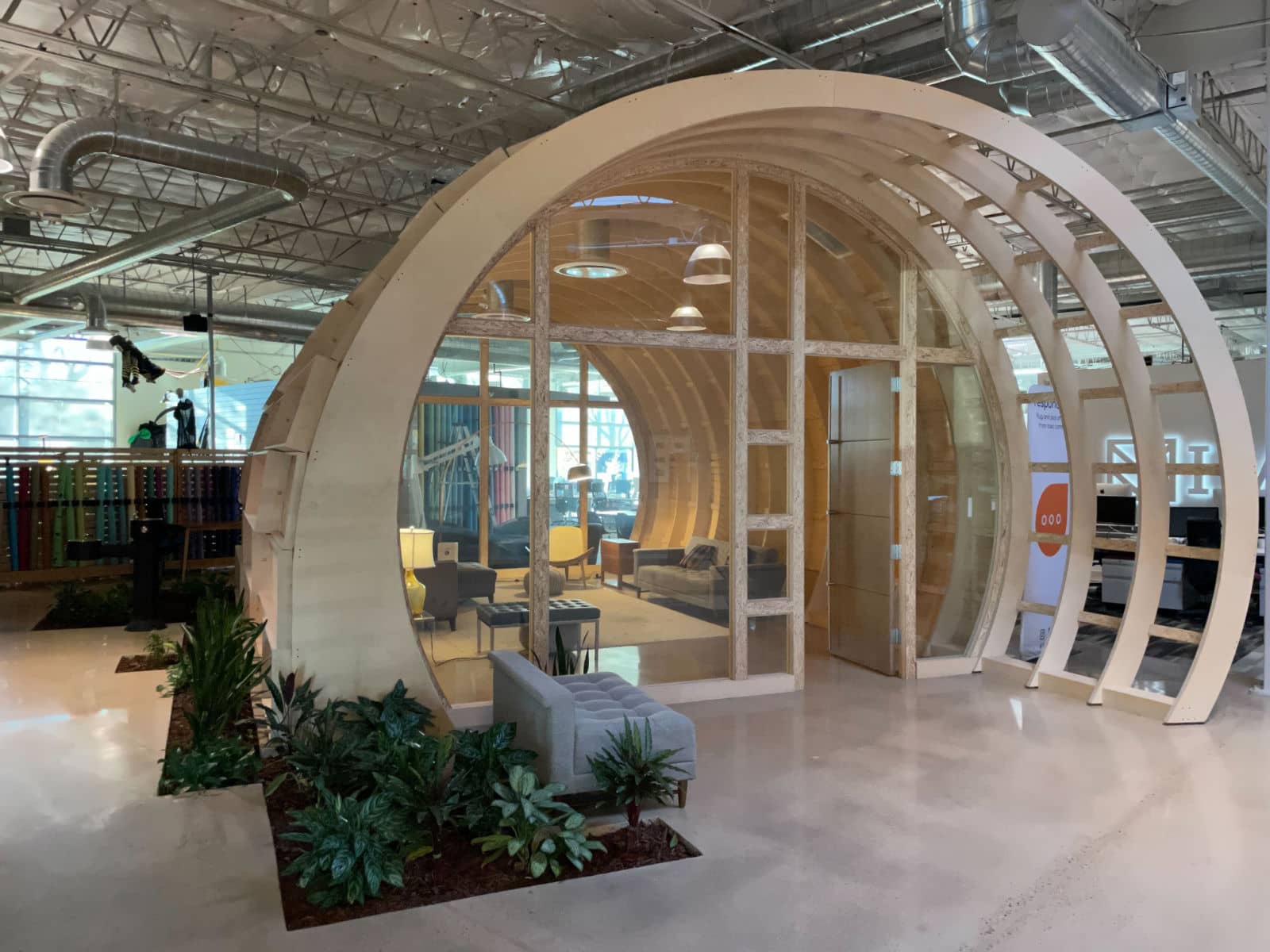 TechBuzz recently sat down with the Sweater team to discuss its grand opening party of its Boulder office and to hear how the new fund is doing.
"Our objective is to create a place where the startup community in Colorado can coalesce around because there's not a central gathering place in Colorado," says Jesse Randall, Sweater's Founder and CEO.
"There are a ton of startups in Colorado—twice as many as in Utah, and twice as much startup capital here in Colorado as there is in Utah," Randall points out. "And it's growing very quickly…there's a big opportunity to bring that community together into one place and help everyone feel they are a part of the community, instead of just reading about it in reports or going to one-off events throughout the year.
Randall and his growing team of 30 plan to make their stylish space available for interested subgroups—female founders, specialized engineering groups, and others.
"We're going to put out a call for applications for people to be housed here in our Boulder office," says Randall. "We can all operate in our own little bubbles or we can come together and build together. At Sweater, we want to build together."
Sweater also has operations in Utah and recently set up their Utah office at Automotive Addiction in Sandy's South Town Mall.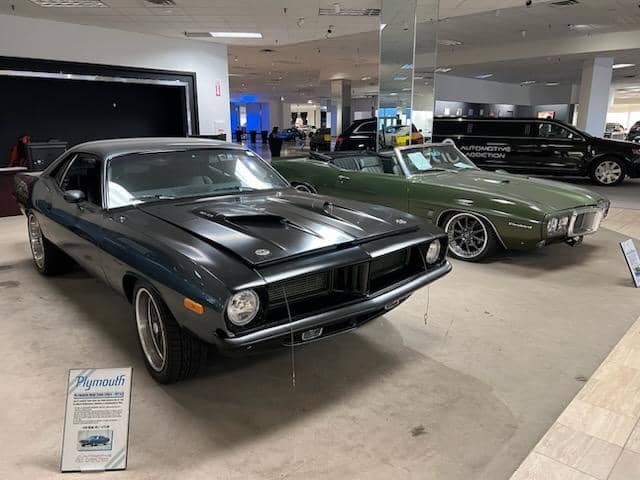 "The owner took the bottom floor of the old Macys, removed everything, but left the carpet and walkways. Then he charges people to park their exotic and muscle cars there. In the corners are mini offices. Almost our entire engineering team is in Utah. We have ten desks set up there in one corner. It's awesome. When our CTO is on Zooms, in the background we see Porsches, Range Rovers, Maseratis and Trans-ams—and they're all real; it's not just a Zoom background. It's actually pretty cool."
Note: Sweater is hosting Paul Shin's not-to-miss Tacos Together Ugly Christmas Sweater/Toy Drive in this space on December 1.
On April 14, 2022, Cashmere launched with four thousand members when it was declared effective after an arduous 4-year vetting and approval process. Members invest into the fund at amounts they are comfortable with ($500 minimum), and they can invest as much as they want, when they want. Many tend to invest a small amount on a regular basis. The fund just passed $10 million in investments from its members.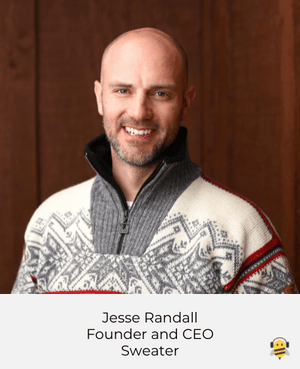 The Sweater team is seeing a lot of momentum since Cashmere launched last spring. "We're finishing up our second full quarter since we hit the market publicly." says Randall. "Everything's ship shape. We've got our first major audit coming up in Q1 2023, which will involve an outside firm coming in to check all of our valuations, all of our transactions, to make sure everything is accurate. It's a serious review. Everything is above board in the operations of the fund. We are expecting the review will go well and that the SEC will continue to be pleased with us."
Sweater's approach to investing is fundamentally different from many VCs that follow the pattern of raising a set amount, deploying it, and then raising another amount and deploying it. And over and over again.
Instead, Sweater's fund is open constantly. The Sweater team can raise money in perpetuity. People can buy into the fund at any time. The fund tracks member's investments with a net asset value (NAV), similar to buying stocks.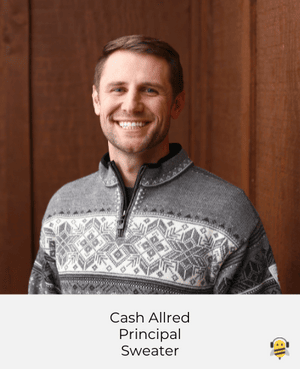 "To members, it feels like you're buying a stock," says Cash Allred, Principal at Sweater. "You put in an amount, say one thousand dollars, and you've got yourself, let's say fifty shares in the fund, right? Over time, as we make investments and the value of those investments grows (or shrinks, whatever the case may be), then that NAV price changes. With us, the performance of the investment is transparent as it moves, as it is with a stock. You know where you are."
"This is where we are different from a typical VC fund, whose returns tend to be somewhat murky," says Randall. "They've got industry specific metrics like TVPI and DPI that they use to try to track where your value is at. But really, you don't know for years."
Another key difference that allows us to behave differently is the constant flow of money coming in. It allows us to build the portfolio in a different way," continues Randall.
He says a traditional VC fund might make twenty or thirty investments. Some will go more than that. Some will do less. "We can make hundreds of investments because we're investing over a much longer time horizon," says Randall.
"And the way that we measure success is driven by slightly different parameters. We're more driven by IRR than we are by investment multiples. Multiples are still important, but it's not the only measure. Ultimately it comes down to how much every dollar has really made within its time exposure," says Randall.
Ultimately, the unique nature of Sweater's approach allows them to move fast and to make decisions quickly. "We have a broader thesis than most VC funds because we will be making many more investments than a traditional VC fund," says Chase Prather, VC Analyst at Sweater.
"And that makes it fun from an operational side, but you look at it from the investor's perspective, the investor gets an opportunity to buy in whenever they want. But we also have redemption windows where the investor can actually take money out of the fund at six month intervals," says Prather. "Traditional VC funds can't do that at all."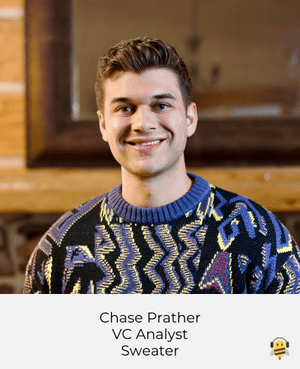 When Sweater opens their redemption windows, an investor can look at the NAV price (similar to a stock price) and choose if they want to sell and take out some of their investment…with limitations.
"There is some liquidity in our fund which doesn't exist anywhere else, but there are some limitations. Additionally, investor's can actually affect the outcomes of the companies that we invest into. This is the primary reason that we're a technology company," says Randall. "When you have 5,000, or 50,000 people, or whatever the case may be in the future, investing in this fund, all those people have a vested interest in helping these companies be successful because that helps their investment perform better."
Allred adds, "This is one of the specialist things about the Sweater Cashmere fund. Compare this value to a traditional VC fund with, at most 99 LPs, and it becomes obvious why entrepreneurs love Sweater as a partner. As the Sweater investor community grows, the value we can provide to our investment grows as well. We can then leverage this community in creative ways—to help startups find talent, to meet new customers, or bring attention to a startup in a way that helps them reach their next milestone."
Sweater's geographic focus is the US at the moment. "We've got companies in New York and Los Angeles, Utah, Colorado, and Texas," says Randall. "Our portfolio companies are all over the country. We don't have any special regional preferences in the US. And I would add from a bias-perspective, we give no additional credence to a company being located in Silicon Valley or in New York. It's exactly the same to us as someone being located in Salt Lake City or in Chicago. There are some benefits, but also a lot of downsides to being in those locations. And we love in between the coasts. But it's also not an advantage to be from between the coasts. We're not biased either way. We treat everybody equally.
Sweater's technology allows them to surgically tap into their member base to help their portfolio companies obtain faster traction. "As an individual investor in our fund, you can purchase a product to make a difference. You can promote it to friends and family. You can champion it. And with a large membership base, we can do that at scale… that's something that traditional VC funds also cannot do. And so we're very excited about that." says Randall.
Even though their community is still very early, and in its first year, Sweater is creating a lot of case studies on the impact they are having on their portfolio companies.
"We're happy about what we can do with five thousand members, but when you times it by ten, or times it by one hundred, you can imagine how powerful of an impact we can have."
TechBuzz asked Randall to further describe Sweater's investment thesis and touch on the kinds of companies it is looking to invest in.
"Our thesis is what we call 'consumer touching,'" says Randall. "It's basically any company that an everyday person could encounter or relate to in their everyday life. It could be direct-to-consumer products, like physical products. It could be technology experiences like using Uber or Airbnb. It could also be business related experiences, like Gusto or Slack—anywhere everyday folks are the users and consumers of the product. It can also be a very narrowly focused group. It doesn't have to be applicable to the entire US population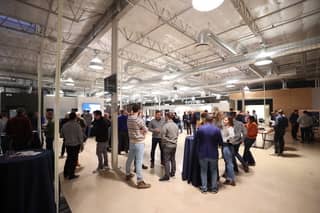 He continues, "We've invested in a great company with a healthy snack bar called IQBar. They're blowing up. They're doing extraordinarily well."
"We also have technology companies in our portfolio...one that's called Early Bird, based out of Chicago and New York. It allows you to create custodial accounts for your children from the moment they're conceived. It wraps a social component around it so that friends and family can donate money into that child's custodial account. So instead of giving them gifts for their birthdays, they can put twenty five dollars or one hundred bucks into a growing account that has a RoboAdvisor automatically investing it from the time that the child is just little."
Sweater has also made investments into other VC funds that are specialists. "We have invested in one fund, Ganas Ventures, that invests half of their fund in the US and half in Latin America—in technology companies. And we've invested into another fund managed by a female fund manager who only focuses on female founders who are building products for female communities. She's hyper focused and very narrow. She's fantastic."
"Our investments are in a lot of different areas," says Randall. "but they all have a common consumer thread."
TechBuzz also asked Randall to clarify Sweater's preferences on the stage of a company that they will invest in.
"We'll invest from pre-seed through Series A," he replied. "Pre-revenue investments can happen, but it's an exception at this stage of our fund lifecycle. Currently, one of our twenty investments is pre-revenue. As we mature, and as the fund gets bigger, we'll take more swings in the pre-revenue stage. But for the most part, ninety percent of our investments are in post-revenue and doing very well. They're very stable from a revenue perspective. But again, as we get bigger, we'll broaden that pool as well."

Full disclosure: Sweater is an investor in IsoTalent, Inc, which is affiliated with TechBuzz. Also, Chase Prather, quoted in the article, was a former TechBuzz intern (our first) and writer.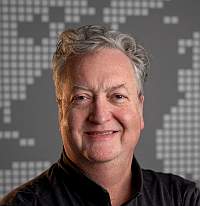 About the Author