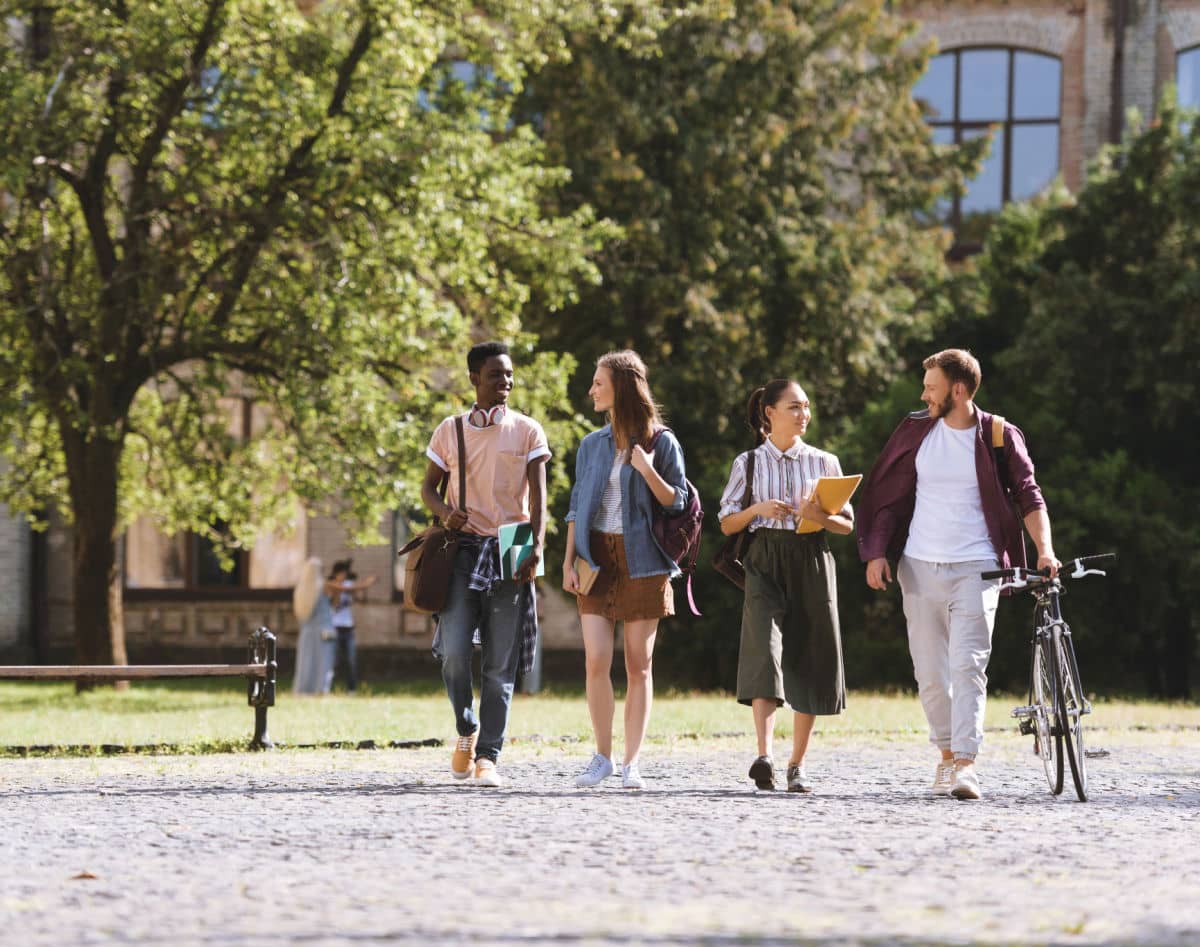 Kado Opens Equity Crowdfunding to the Public
Today, August 24th, 2022, Kado opened its equity crowdfunding campaign to the public, encouraging college students, especially immigrant students, to invest and become an integral part of the platform. The equity crowdfunding allows people to become investors for as little as $100.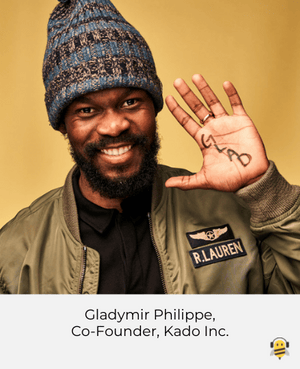 "As students are taking classes in school they can invest a little bit of money and by the time they finish school they will have a good investment," says Gladymir Philippe, Co-Founder of Kado and a 2021 Utah Business 20 in their 20s honoree. "They will be part of Kado and will own a piece of it. We launched now for those students to learn what investing means and what being part of a business means."
The team sees equity crowdfunding as an opportunity to change the way immigrants and underrepresented groups interact with technology, instead of being consumers, they can be owners and investors. "We're honored for anyone to consider Kado to be one of their first private market investments because we want to celebrate our wins with them," says Siya Mali, Co-Founder of Kado.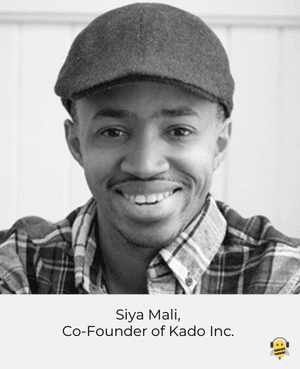 Kado has already raised from multiple angel investors and early backers joining the WeFunder.
"I invested in Kado because I believe that everyone should have a fair opportunity to be successful in their education, career, and future goal-setting," says a government official working with New Americans. "Kado enables that and it's important to have platforms that represent immigrant capacity to the larger community to make a difference."
Another angel investor adds, "In this environment where we are hearing about 'quiet quitting' and unengaged employees, you'll find these highly-motivated students who's hunger and eagerness to learn will be a welcome addition to many companies. Kado is in the right place at the right time!"
Kado and its founders have found enthusiasts in other areas as well. In 2020, Erin Mendenhall gave her inauguration speech as Mayor of Salt Lake City, she stated that "the fundamental work of being mayor is to ensure that the city runs well for its people–all of its people, every hour, of every day. The next step is to build a better tomorrow, to forge new paths for our people and our communities to thrive." She went on to mention different people she had met who exemplified her vision of Salt Lake City.
Co-Founders of Kado, Philippe and Mali were both invited to the inauguration speech as Mendenhall's guests. In her speech Mendenhall spoke of them and their work as both immigrants and entrepreneurs. "Siya and Gladymir are African immigrants who are now tech entrepreneurs here, wanting to see other people of color better able to navigate and start businesses here and helping grow our economy as they are."
Philippe and Mali met at a 1 Million Cups event in Iowa City, when Philippe was pitching a different startup company. Mali immediately saw Philippe as a potential co-founder, "he made it clear that this was someone who could build whatever they wanted," says Mali. "Since then it's been very clear that not only does he lead with curiosity, but he isn't married to his ideas–a very useful trait when iterating and taking feedback."
In June 2021, Philippe and Mali founded Kado. Zachary Smith joined later as a Co-Founder and Director of Partnerships. With help from potential investors and mentors, the company recently pivoted to focus on helping student immigrants find jobs they qualify for by digitizing their skills to enable the transaction.
Kado (think cadeau, French for 'gift'), is just that, a gift for immigrant students that empowers them to find jobs fit for their skillset. As once immigrant students themselves at the University of Utah and Iowa, Philippe and Mali understand their audience.
"Immigrant students tend to deal more with things like imposter syndrome and a language gap in expressing the skills they have for roles they could qualify for, because they don't know how to represent themselves in those roles," explains Mali. "We [as immigrants] tend to humble ourselves a lot more. Our American counterparts, who are more comfortable here, are more comfortable expressing what they're capable of."
Kado aims to level the working field. The platform doesn't replace a resume or a LinkedIn profile, but rather adds to it. A Kado profile will present a student's skills, according to the classes they've taken and their past experiences. This skill repository will be viewable by companies looking to hire new talent.
The platform will work based on what they call a skills graph. The skills graph will allow users to map out their career paths in a data-enabled way that allows for employer-employee collaboration and school-student collaboration. The skills graph is a map of skills that help employers visualize a student's capabilities, based on their skill sets. It will also point out direct relationships of skills and capabilities to jobs, roles, demographics, external trends, and performance.
Mali explains it using the Facebook algorithm as an example. "On Facebook, when you engage with a certain person's posts, you're more likely to be shown them more–they use signals and relevance scores. Kado will have the same predictability and connectivity, but for the professional world, allowing businesses to constantly see students who qualify for the jobs they are searching for. We will use the same techniques social networks have used to make your economic livelihood that much better," says Mali.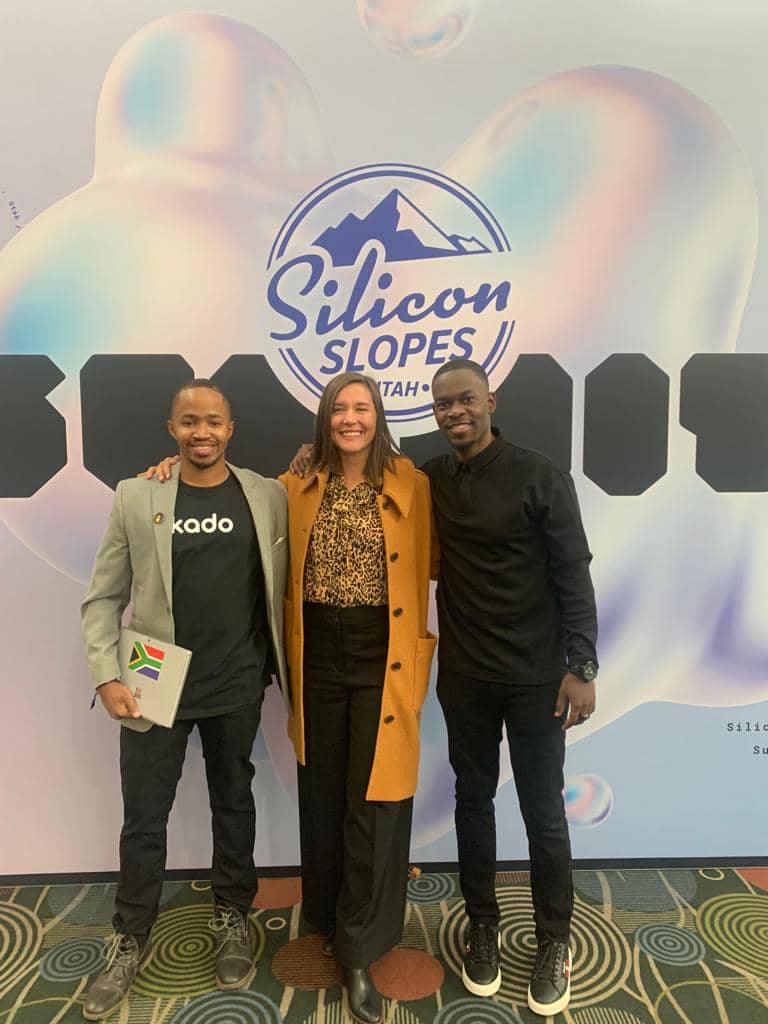 Before crowdfunding, the team pitched Kado all over the US. Philippe used the advantage of remote meetings to present Kado to 60 different 1 Million Cups communities through the Kauffman Foundation. They also were selected to pitch at the 2021 Silicon Slopes Summit as the first Black founders to be on the Silicon Slopes startup competition stage. The team also recently pitched at Silicon Slopes' StartFEST.
The platform charges companies just $100 per month per job posting, one sixth of the cost to post jobs on LinkedIn. Kado will remain free for students creating profiles on the platform and will charge schools to help increase their placement of immigrant students that the schools want to see flourish and bring alumni networks to a global footprint.
Kado currently has seven employees working remotely in both the US and Brazil.
This year the company will be a part of Salt Lake City's Welcoming Week, a nationwide event put on by Welcoming America where organizations and communities come together to build connections and help immigrants find resources and help. This year's event will be September 9th-18th with #WhereWeBelong as the theme. Learn more about Salt Lake City Welcoming Week here.
Kado's other future plans include growing awareness, successfully launching and closing this equity crowdfunding round with their earliest backers and taking on the valuable moonshot of mapping skills across a future of learning and working that will enable students and hiring managers alike.
"We believe in the power of technology to solve problems of community development, as we are immigrants ourselves, and as we were students once upon a time, we struggled with finding the right roles and finding the right promotion paths," says Mali. "We want to use the power of technology at scale to solve that community and economic development problem so that a lot more dormant talent and those dormant skills are represented in jobs."
September 7, 2023 Note: TechBuzz reports with sadness that Gladymir "Glad" Philippe passed away on August 18, 2023 at age 31. His funeral and viewing took place today, September 7. Tiffany George has set up a GoFundMe account for Glad, a promising and beloved member of Utah's technology community.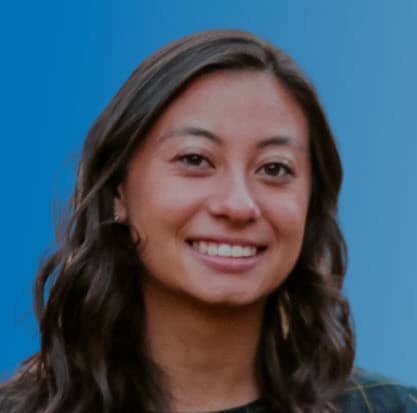 About the Author