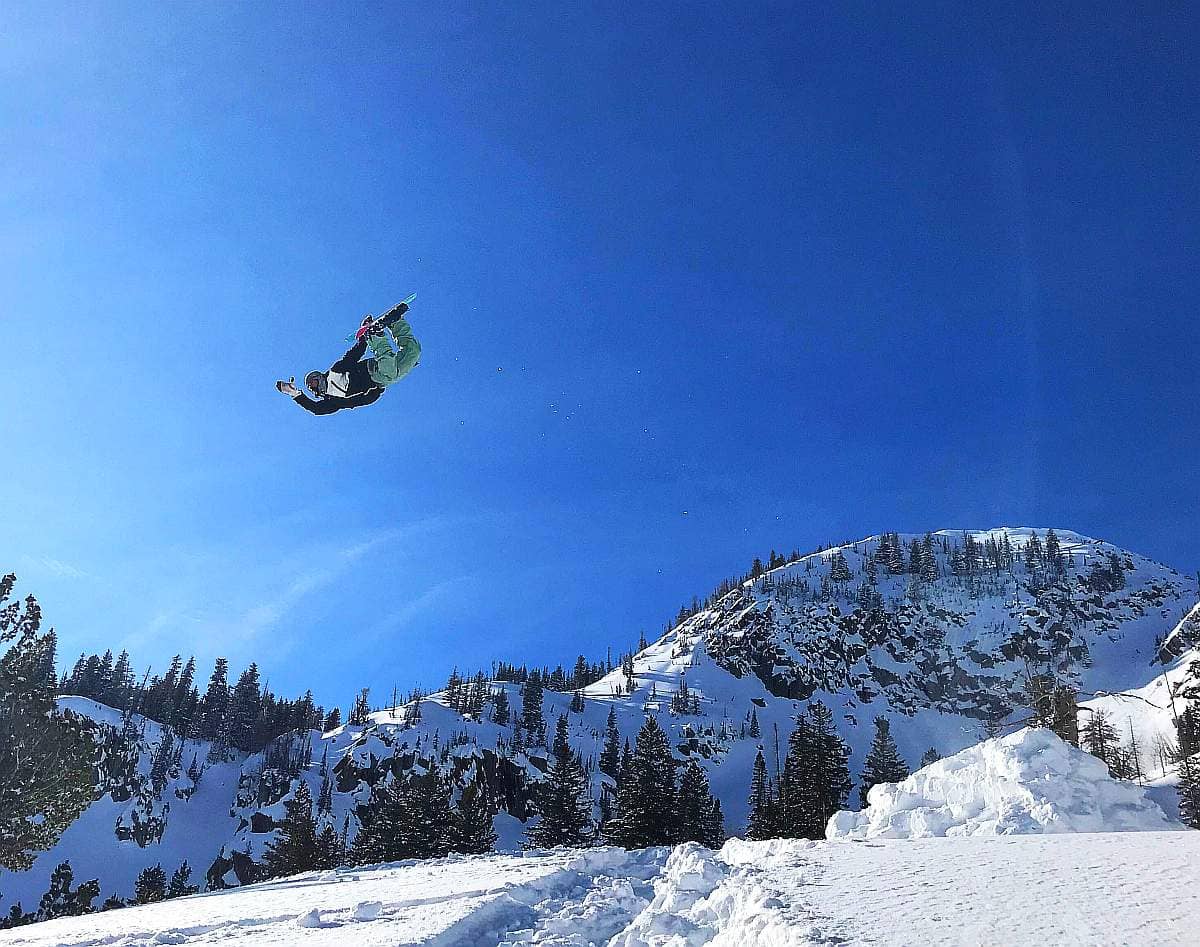 Kemper Snowboards Makes a Comeback With New Headquarters in Utah 
Jib Hunt is bringing Kemper Snowboards back to the slopes with updated technology and branding—and a new headquarters in Park City.
Founded in Ontario, Canada in 1987 by snowboard pioneer, David Kemper, Kemper was one of the biggest snowboarding brands in history. Different in many ways from competing brands, such as Burton Snowboards and Sims Snowboards, Kemper became known for pioneering many of the early snowboard innovations that became standard features in the industry, such the invention of the twin deck on its wildly popular Freestyle model, with its matching upturned nose and tail, allowing the rider to ride backwards easily.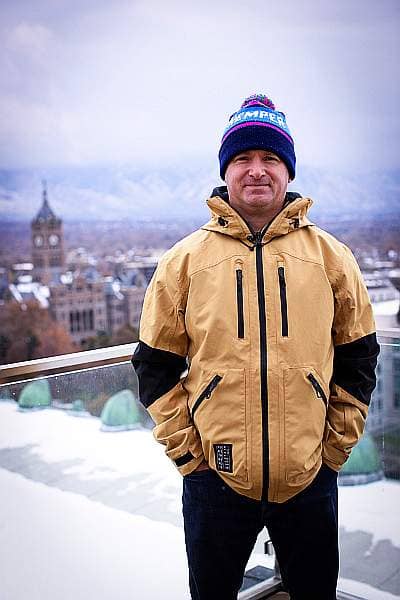 After witnessing a surge of popularity, especially here in Utah in the late 1980s and early 1990s, the company was sold multiple times during the 1990s. It ultimately closed their doors in 1995, disappointing thousands of avid fans. Now, over 20 years later, Hunt has resurrected the trademark to create a brand that is an updated twist on the original and brings something fun and exciting back to snowboarding.
"To me, snowboarding got bland and boring," said Hunt. "I wanted to bring some fun to the sport and shake it up in a way that excites people."
The fact that brands were putting out the same product year after year did not sit well with Hunt. He wanted a new and distinctive snowboard—"one that you wouldn't see ten or more people with identical boards riding on the slopes," said Hunt. He also wanted to bring back the funky neon colors from the 1980s and 1990s, that Kemper was famous for, but with a new brand and graphics. Kemper's comeback brings nostalgia for the older generation of snowboarders and something exciting and new for the younger generation as well.
Hunt's background in snowboarding runs deep. Originally from Northern New Hampshire, Hunt started snowboarding at the age of 12. By the time he was 17, he was a sponsored professional making money and traveling on tour. Some of his sponsorships included 686, Mountain Dew, Vans, Fossil, and Scott USA. He continued to snowboard while going to college for design, but by the time he graduated, he decided to stop riding professionally. He then went to work for Burton Snowboards, where he was the Design Director for five years. Years later, he ended up living in New Jersey, where he would commute to Manhattan for work. It was there that he did global marketing for tech companies in New York City. After working in New York for several years, he decided to revive the Kemper brand and invest his own savings into new company, a C-corporation.
In the summer of 2018, Hunt secured the trademark for the long-dormant Kemper brand. About a year later, he moved his family from New Jersey to Utah "to be in the middle of the snowboarding mecca of the US," says Hunt. "For snowboarding, there is a lot more credibility in growing a brand in Utah"
Hunt remains in touch with David Kemper who has provided him with lots of resources and advice. "He's a good adviser to have. He knows it best, how it all started and went down," says, Hunt. To date, Hunt has bootstrapped the company, is both seeking institutional funding and developing non-traditional funding methods to flesh out the diverse Kemper product line.
Last year was debut season for the company's revived brand. According to Hunt, it did well here in Utah. He has set up a new Kemper pop-up store at the base of Park City Mountain Resort as well as an online retail shop. Kemper will soon have a store at the entrance of Big Snow, the indoor snowboard and ski facility located inside of the American Dream complex in Rutherford, New Jersey. Along with the indoor snowboard facility, American Dream consists of a waterpark, theme park, and a high-end shopping mall. This attraction is unique because it is the first and only indoor ski and snowboard resort in North America, making it the perfect location for a Kemper store.
The company is currently working on a new outerwear line to be released next year, along with a new collection of splitboards that will be released in late December 2020. Splitboards can be separated and can be used for touring uphill in the backcountry with skins.
With much more to do and create, Hunt is eager for Kemper Snowboards to continue to grow and progress over the next several years while sticking to its roots.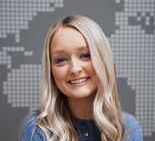 About the Author