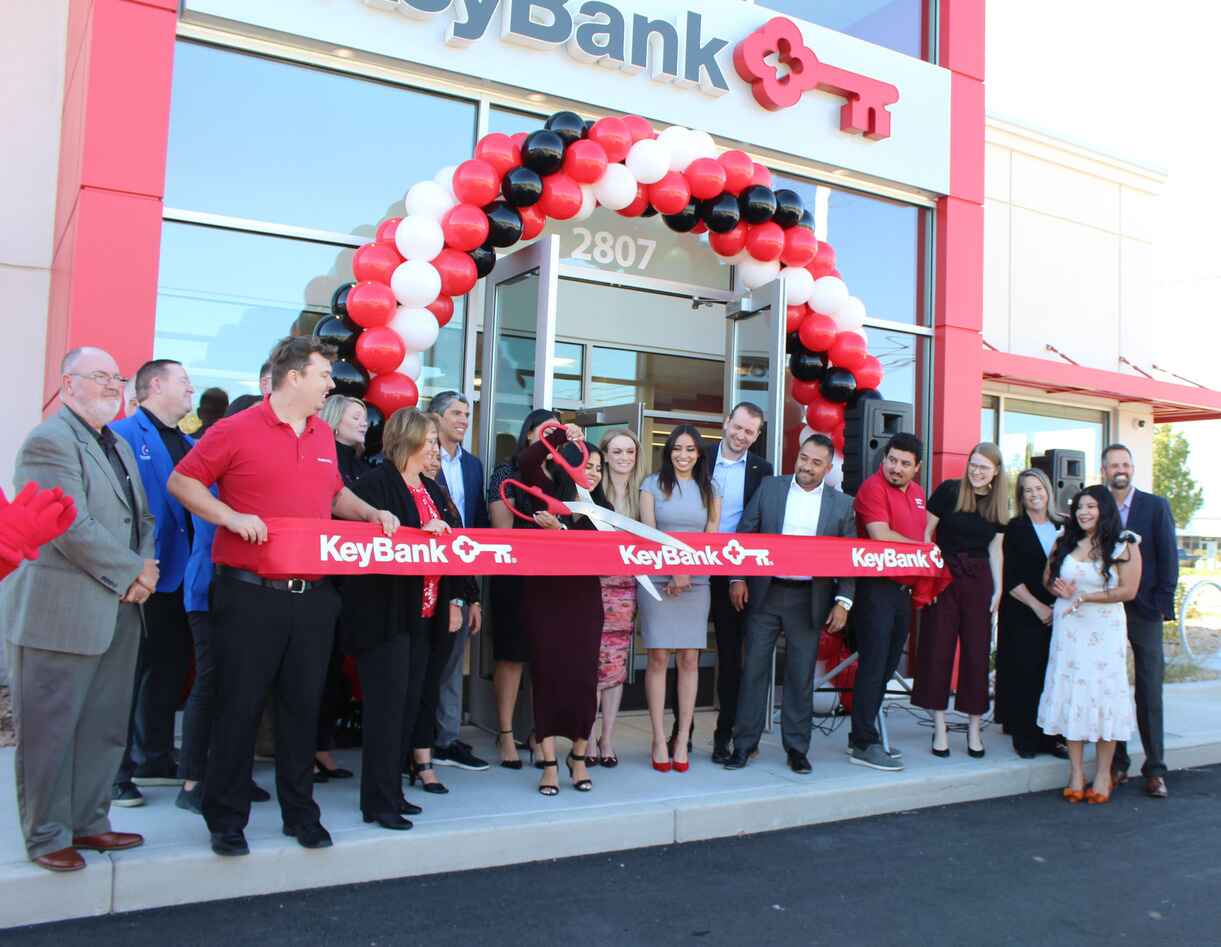 KeyBank Opens New, Full-Service Branch in West Valley City
KeyBank, a Fortune 500 company with regional headquarters in Utah, announced the opening of a new branch in West Valley City, the bank's 31st branch in Utah. Bank leaders and employees will hold a grand opening celebration on October 20-21, 2023.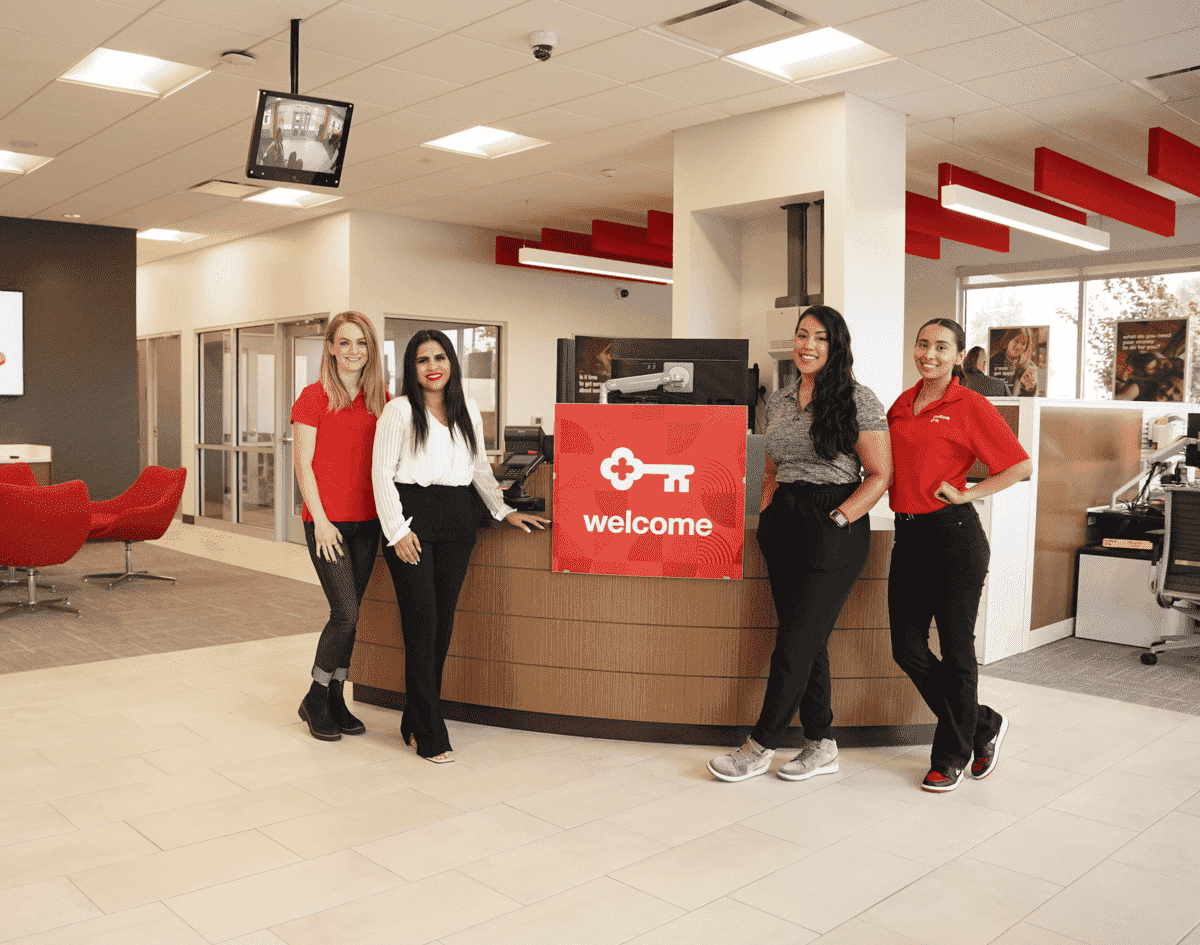 This new, full-service branch is located at 2807 S 5600 W in West Valley City. It bridging the gap between Key's Taylorsville and Tooelle branches. Construction was completed in September and doors opened to the public on September 25.
Grand opening festivities are as follows:
October 20, 11:00 a.m.- 1:00 p.m. Local business owners and community members are welcome to stop by and meet the KeyBank team and enjoy catered tacos from La Casa Del Tamal, located next to the new branch. The festivities will include balloon animals, face painting, and lots of giveaways. Ribbon cutting ceremony at 11:15 a.m.
October 21, 9:00 a.m. - 12:00 p.m. Family friendly activities with food trucks, giveaways, prizes, tacos, and much more including a meet and greet with an appearance by a special guest from Real Salt Lake from 11:00 a.m. to 12:00 p.m.
To commemorate the new branch opening, KeyBank announced its investment of $10,000 to local nonprofit, Comunidades Unidas in support of their community efforts.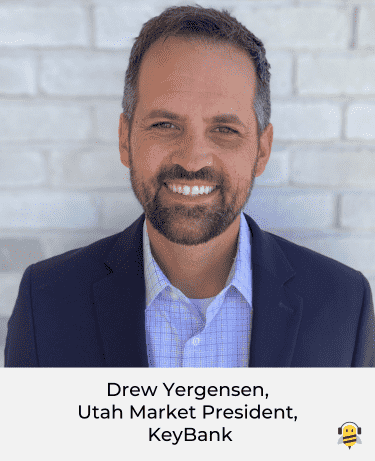 "KeyBank is excited at the opportunity this new branch provides for us to become an integral part of the West Valley City community," said Drew Yergensen, KeyBank's Utah market president and commercial banking team leader. "West Valley City is the second largest city in the state and continues to be a business, recreation and entertainment hub. This new location highlights Key's continued investment in Utah. We are excited to work more closely with our neighbors, clients and community partners."
The new branch features a prominent welcome desk at the forefront of the building, as shown above, to welcome clients, and find out about their banking needs. Such welcome desks are not typical in most banks; it is a friendly new approach for KeyBank's new branch designs.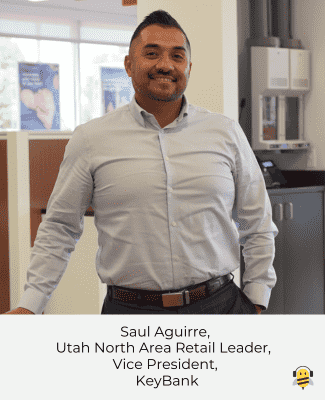 "This high-touch design is consistent with the direction that we're taking, to make the interior much more open, friendly, and inviting," said Saul Aguirre, Utah North Area Retail Leader and Vice President at KeyBank. "This makes it easier for Yesica [Silva, Branch Manager] and her team to have conversations with clients right when they walk in...maybe they have question on a statement, or maybe they are inquiring about a loan or a mortgage...whatever it is, the client is not standing there in uncertainty and wondering 'Am I speaking to the right person; Am I the right line?'"
The new branch will also highlight KeyBank's state of the art financial wellness center model, which is staffed with financial wellness consultants rather than a traditional teller line. All transactions will be completed at desks, where consultants will also conduct comprehensive financial wellness reviews and discussions. Clients can also meet with specialists in mortgage, investments, business banking and more at the new location.
In addition to high-touch banking services, the new branch will feature digital video screens and a client hospitality area that can double as an area for financial seminars and group presentations with clients and the public, as well as a drive-up teller line, ATM and free parking.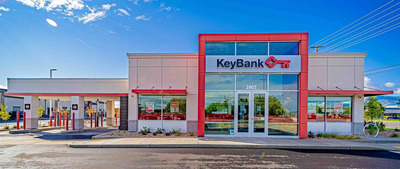 "KeyBank's financial wellness centers are uniquely designed to give our clients a more personal banking experience, with even better access to a full suite of products and services," said Jon Munro, regional retail leader for KeyBank. "This model has been well received across the KeyBank footprint, and we are excited to bring this more consultative approach to West Valley City and demonstrate our commitment to helping our clients move forward on their financial journey. The advice our bankers provide is our most valuable asset and we cannot wait for the community to get to know them and reach their financial goals."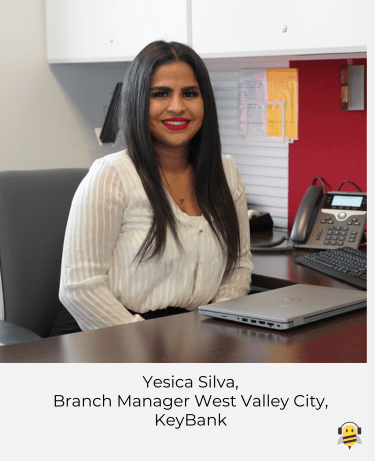 Yesica Silva, Branch Manager of this new Key Bank branch in West Valley City, shared with TechBuzz her thoughts on the experience clients will have at this branch. "The word that comes to mind is 'hometown banking feel'...I want the community to feel that this branch is their hometown bank, and see a friendly smile as soon as they walk through the door and be greeted at our welcome desk. We want clients have the best client experience possible."
Silva continued, "We have a lot of Spanish-speaking staff here. Over the past several years we have found that our clients are quite committed to working with those individuals at the bank who have helped them with their banking needs over many years. We are returning that commitment to our clients. And that includes offering as much support as possible, including Spanish-speaking staff and services."
KeyBank is a major sponsor of WestFest, an annual celebration commemorating the establishment of West Valley City that recognizes the various cultures represented throughout the city. "We're showing up in the community and I think that's making a huge difference," added Silva.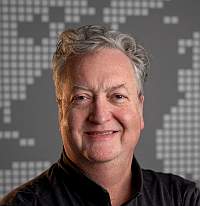 About the Author