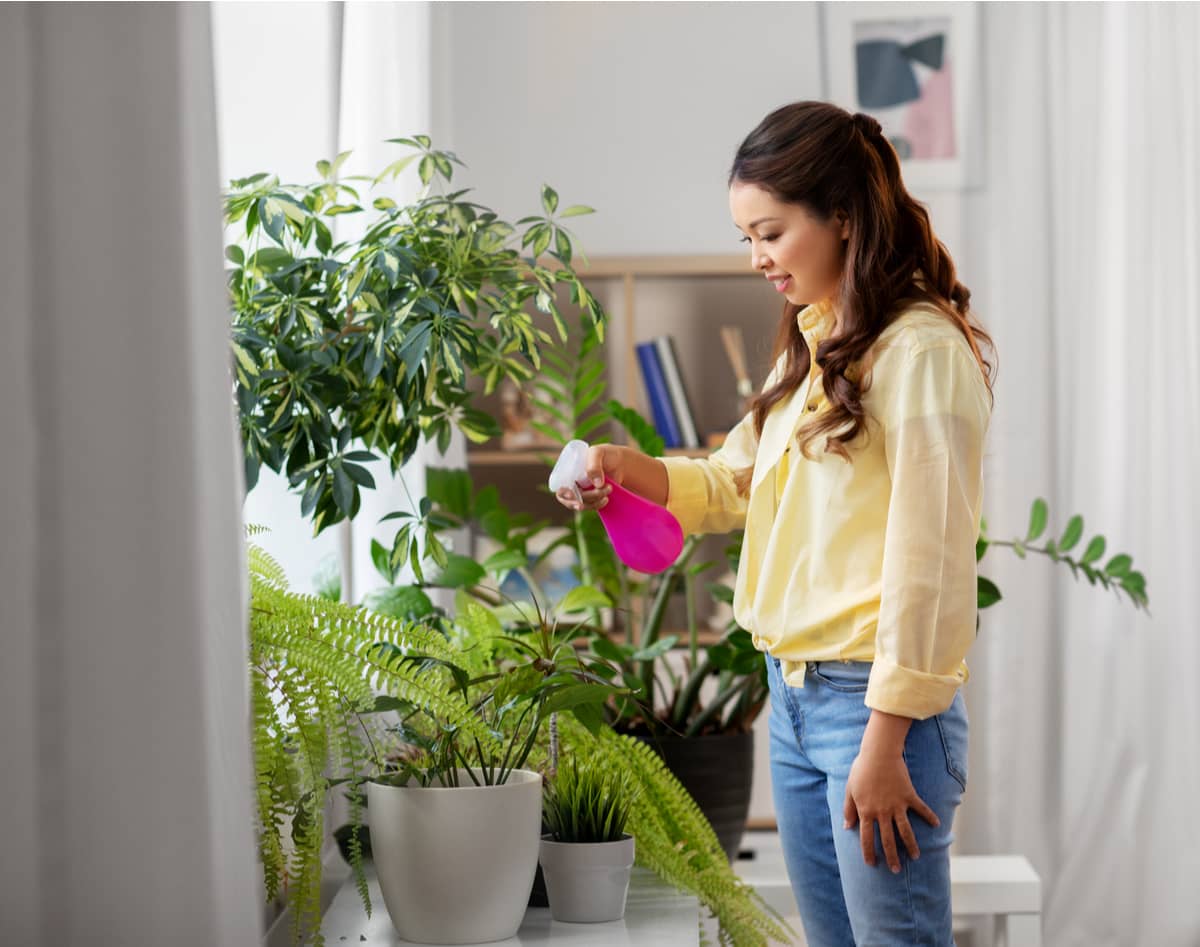 Krado Raises $400K+ Pre-Seed
Krado is a Salt Lake City-based plant care startup using data from sensors, guidance from expert growers, and growing support (fertilizers, pest control, soil conditioners, etc.) sent to consumers' doors. It's also a startup that has seemingly cracked the code on winning pitch competitions. The company recently received a $250,000 award from Pelion Ventures in the form of a convertible note—the top award at the recent STRT Fest sponsored by Silicon Slopes. It has also won several other pitch competitions in recent months, including the pitch competition sponsored by Lendio in late August, 2021.
The company plans to use these competition awards to hire marketing and sales contractors and upgrade the design of its plant sensors, making them smaller, more modular and more serviceable for consumers. Its go to market plan also includes a new SEO/Content strategy involving plant care tips and becoming the HubSpot for plant related information.
Prior to its pitch competition winnings the company has been bootstrapped by CEO Eric Lo and two other co-founders, Jesse Montgomery (Chief Scientific Officer) and Max Ono (Chief Technology Officer). With the June $250K investment note from Pelion and $150K from friends and family, the startup has raised over $400,000 pre-seed.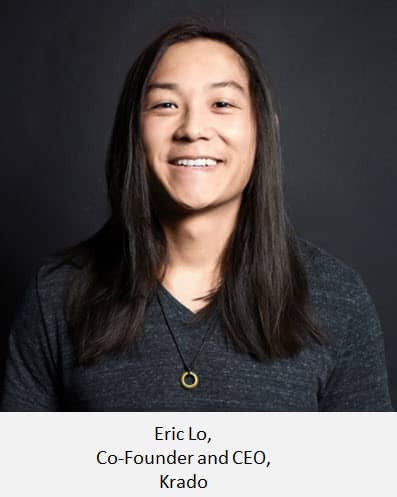 Lo says he plans to to participate in every regional pitch competition in the near future. "Wouldn't it be cool if our entire pre-seed round was funded by winning pitch competitions?" mused Lo. Much of the pitching success stems from the broad appeal of plants, according to Lo. "We are surrounded by them. They are everywhere. And most pitch competition judges can relate to the problem of trying to keep plants alive," said Lo. "I constantly hear, 'Oh yeah, I struggle with plants,' or 'I spend a lot of money on my garden and still don't get the results I want,' or similar statements validating the basic Krado concept," says Lo.
Lo and his team often confront misconceptions about the company from people who think of Krado as a hardware provider. Lo points out that several plant sensor competitors have raised money from Kickstarter campaigns, but says these companies aren't seeing the full market potential of plant care. "My market research has told me that when people pay $40 for a sensor, they won't buy more than a couple." says Lo, "You can't build a sustainable business model on that… these Kickstarter campaigns are great validation of consumer demand, but we're not just making a cute little plant care toy that helps you take care of your plants better," said Lo. "We have a way bigger vision, and we see a way bigger opportunity—one that involves both data and adjacent markets."
What are these adjacent markets? Lo says fertilizer is a $200 billion market and growing; nurseries, $42 billion; vertical farming, $40 billion; soil testing, $9 billion; plant genomics, $8 billion; pesticide, $7 billion.
"Yes, the indoor plant market is where we are focusing right now," explains Lo. "But that's a starting point. When you look at the potential adjacent markets, their TAMs [Total Addressable Market], are approaching close to a trillion dollars."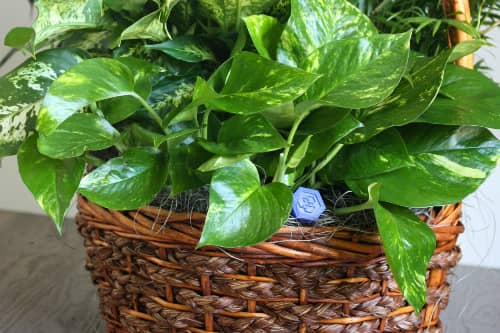 That doesn't include the carbon credits that Lo believes will eventually be a large market. "Once we have millions of users on the platform growing plants, we can use data from our closed ecosystem to calculate and quantify that impact… imagine that data yielding an actual carbon impact score reflecting your actual carbon footprint offset… that kind of data would have a lot of value to the consumer and to us."
Carbon offsetting/trading for Krado may be down the road a bit, but the company knows there are certain markets it probably won't be going after any time soon. "AgTech is a very difficult industry to break into as a startup," said Lo. "Farmers need solutions that work 100% of the time, in all types of weather," said Lo. "That means sensors would need to be enormously robust, which would amount to a huge non-recurring engineering expense," says Lo. "Second, sales cycles are slow. Farmers don't make quick decisions. And finally, at the end of the day, AgTech contracts are hard to secure."
The company is focused on the consumer market right now and moving towards nurseries. Lo expects his sensors will reveal things that greenhouse operators couldn't anticipate or predict solely by humans observing plants. "Nurseries see strong seasonal effects. Some genetic varieties fare better in greenhouses than others," said Lo. "Our sensors can point out unpredictable things, such as a heating vent that is blowing hot air on some of the plants on a shelf at odd hours of the night or some other environmental factors that a human may not always be able to perceive."
By installing an array of sensors in a nursery, Lo expects they can help them achieve consistency, effectively paying for the sensors over time.
The Salt Lake-based company currently consists of a small team of three full time employees and a handful of contractors. As it continues to grow Lo says it will invest heavily in data mining, analytics, and new ways to help consumers and businesses raise plants more successfully, including the pricier ones that a lot of people are hesitant to buy.
"The days of starting out with a cactus plant because it is pretty hard to kill are over," says Lo. "Now you can start with the plant you really like and we'll teach you how to care of it. You'll gain confidence to go out and buy the $300 plant, the $500 plant, even that $1,000 plant that would make the whole room look amazing… but it's still a $1,000, and most people are not going to spend $1,000 on a plant only to watch it die… we can show them how they can make any of their plants live and thrive."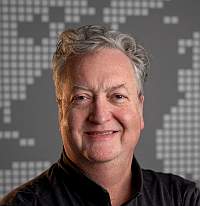 About the Author