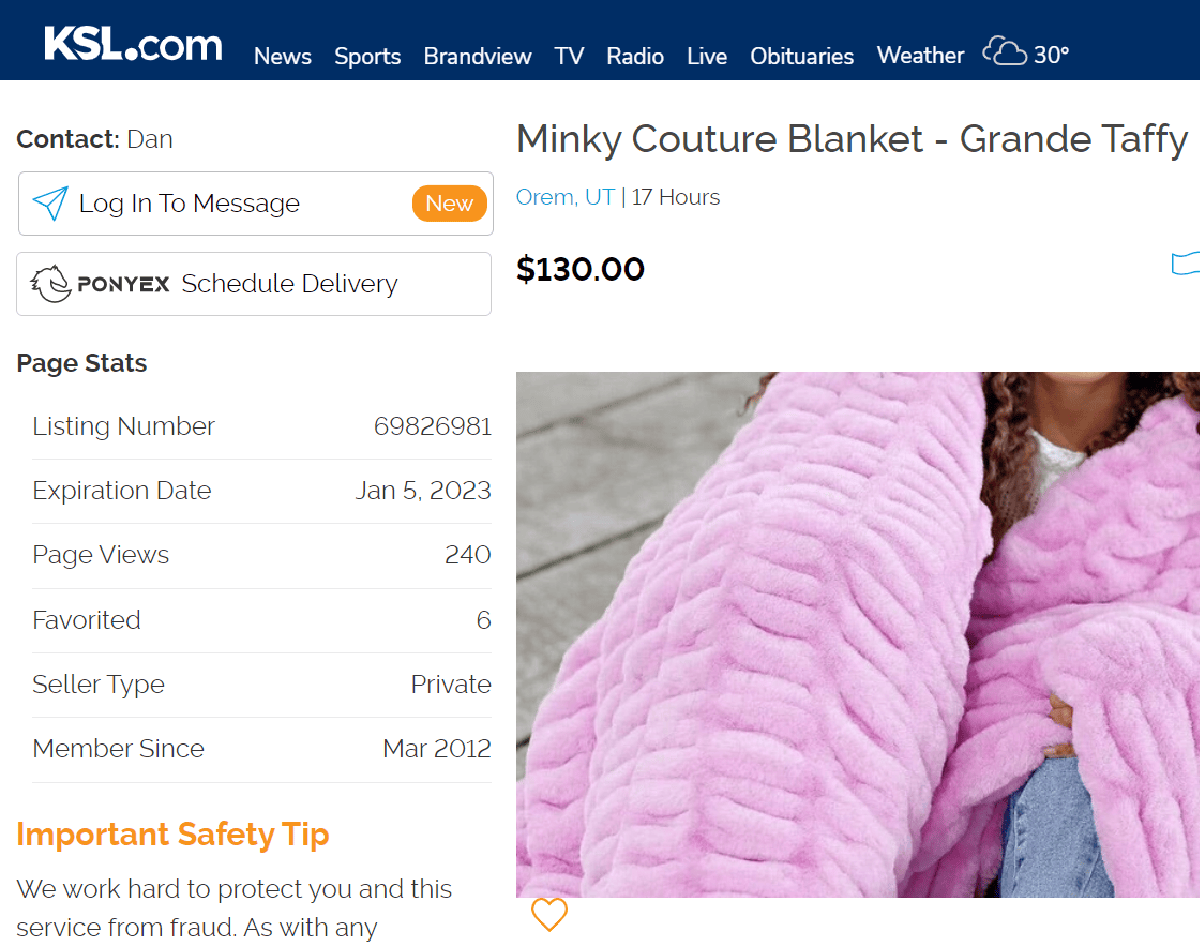 KSL Classifieds Blocks 4x More Fraudsters Daily Since Launching Messages
On September 6th, 2022, KSL Deseret Digital Media launched Messages on KSL Marketplace. In just four months, the secondhand marketplace has blocked four times more fraud through secure messaging and air-tight algorithms.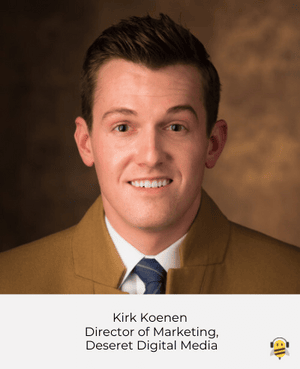 "Now we're seeing anywhere between 60 and 80% of the new listings posted going live with Messages as the preferred communication," says Kirk Koenen, Director of Marketing at Deseret Digital Media.
Using the Messages feature protects users in multiple ways. First, it allows users to keep personal information such as an email address or phone number private. Messages also has built-in algorithms that block messages featuring fraudulent phrases. For example, Zelle, a venmo-like software used by banks, is often used by fraudsters to swindle money or gain more personal information. With the new built-in algorithms, the word "Zelle" might be flagged. Users may not even see fraudulent messages in their feed anymore.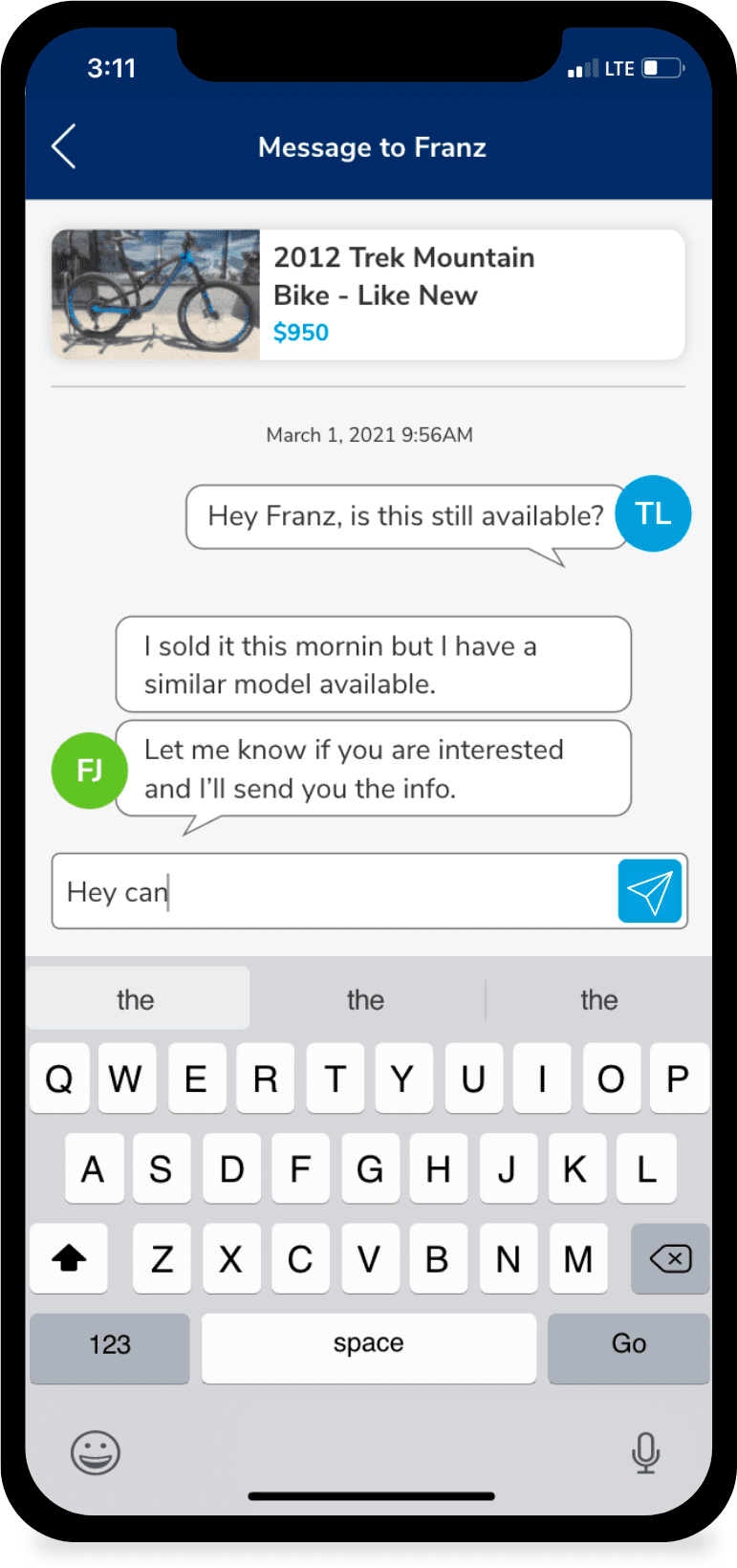 Reporting fraud is also a lot easier through Messages. Before, users had to ask a possible fraud for an ID and then report the fraud to KSL. Now, users can report a fraudulent message with a simple tap. KSL has seen an uptick of fraud reporting since the new feature came out.
Before Messages, ads usually had different caveats like, "Here is my phone number but I won't respond to X, Y, or Z…" Koenen explains, "Those have largely gone away. We don't see people putting in their phone number into the ad as often. Those things have largely disappeared and we're seeing just standard listing criteria."
KSL Marketplace has also tightened up security for creating accounts to prevent fake fraud accounts. "The biggest thing we're trying to avoid is account fraud," Koenen told TechBuzz. "That was the most at-risk piece. We're able to protect people and vet accounts more closely now. It adds a layer of protection between the user. We would rather someone attempt account fraud than have them go directly to a user."
KSL Marketplace will be improving DNS security and adding two-factor authentication as well, which should be available soon.
In addition, KSL offers resources to spot and prevent fraud on their website. They also differ from other secondhand marketplaces by providing live customer service. "If you contact support@ksl.com you get to talk to a person and that doesn't exist with classifieds on Craigslist or on Facebook marketplace. If you have an issue, you can speak to someone and hopefully get that something resolved; there's a level of local engagement that we pride ourselves on," says Koenen.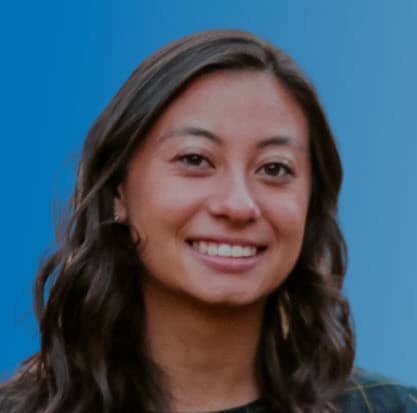 About the Author