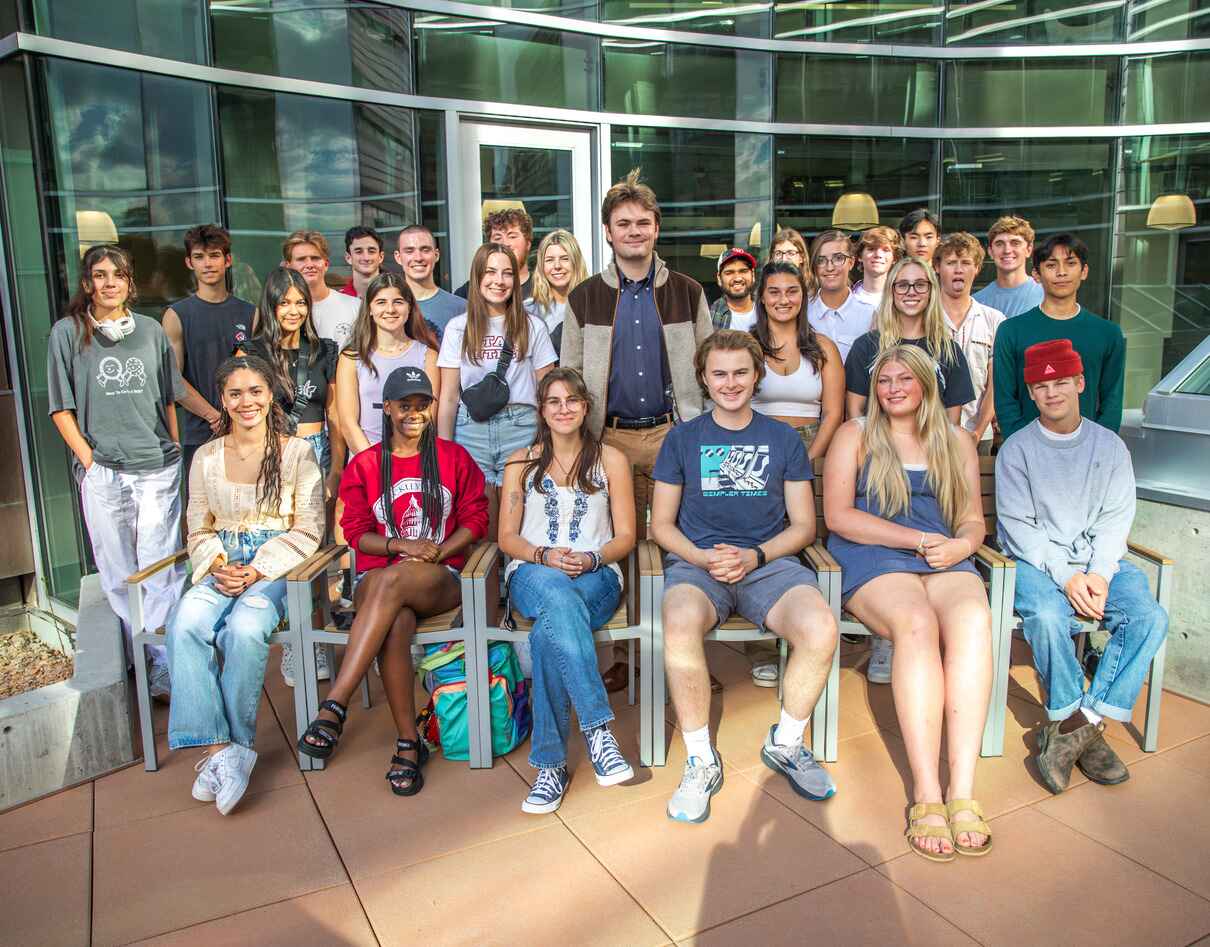 Lassonde Founders Admits 34 Student Entrepreneurs for 2023-24
The Lassonde Entrepreneur Institute welcomed the fourth group of Lassonde Founders for the 2023-24 academic year. Thirty-four students, including some returning to the program for the second or third year, were admitted into the residential entrepreneur program for undergraduate students. They moved into Lassonde Studios in August for the 2023-24 academic year. Find a complete listing of the admitted students below.
"The Lassonde Founders program gives student entrepreneurs everything they need for success and a life-changing experience," said Troy D'Ambrosio, executive director of the Lassonde Entrepreneur Institute. "This program is about more than just business; it's about empowering students to realize their full potential, both as entrepreneurs and as individuals."
The students admitted into the program applied by explaining their business idea and why they wanted to learn about entrepreneurship. In the program, they receive a scholarship to live at Lassonde Studios, a nationally recognized innovation center and dorm. They also receive personalized support for their startup ideas from the Lassonde Entrepreneur Institute.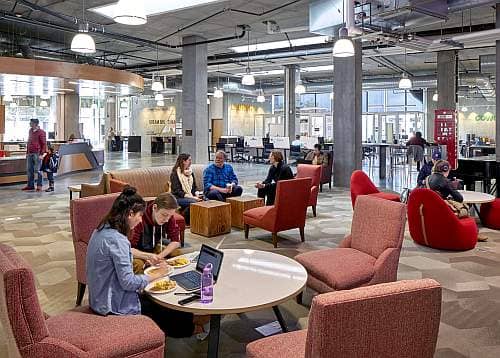 Lassonde Founders live with other student entrepreneurs, allowing them to learn from each other. They join entrepreneurship classes and complete the three-course Lassonde+X academic program, where they will learn the entrepreneurial mindset. Lassonde+X is provided in partnership with the Department of Entrepreneurship & Strategy at the Eccles School.
Outside of the classroom, students gain practical entrepreneurial experience. They are encouraged to launch their ideas and support their peers while building creative problem-solving skills. Lassonde Founders also have access to grants, workshops, mentor opportunities, makerspace, and much more provided by the Lassonde Entrepreneur Institute.
The Lassonde Founders admitted this year come from across the country and are studying many different majors. Their business ideas are even more diverse. The resources and support provided by the Lassonde Entrepreneur Institute will help them to hone their ideas, develop a business model, build prototypes, and much more. They will be working toward creating a sustainable business.
Alon Meir is beginning his first year in the Lassonde Founders program. He is studying mechanical engineering while growing his piano tuning company.
"I joined the Lassonde Founders program to connect with other like-minded people," Meir said. "I hope to strengthen the connections I've already made with the Founders I've met."
Elle Williams is a first-year student in the Lassonde Founders program. She is from Parker, Colorado, and is studying business administration.
"Lassonde feels like such a family and a welcoming community," Williams said. "I would highly recommend joining the Lassonde Founders program. It opens so many doors of opportunity."
Mila Pimentel is a first-year student studying entrepreneurship. In the Founders program, she is working on a company that creates custom women's swimwear.
"I am trying to start a small business, but I need some help with the logistics, and I thought the Founders program would be the perfect place to get help for that," Pimentel said. "If you're considering applying to the Founders program, do it! Even if you don't have your business idea fully fleshed out, your idea might come to life through collaboration with your peers."
Autumn Cibik is a first-year student in the Founders program. She is from Scottsdale, Arizona, and is planning to study finance.
"I love living at Lassonde because of how inspiring it is and the amazing community," Cibik said. "I hope anyone else who dreams of starting their own company joins the Founders program."
The other Lassonde Founders have similar stories and passions.
Learn more about the program here: lassonde.utah.edu/founders. All incoming and current undergraduate students at the University of Utah are welcome to apply.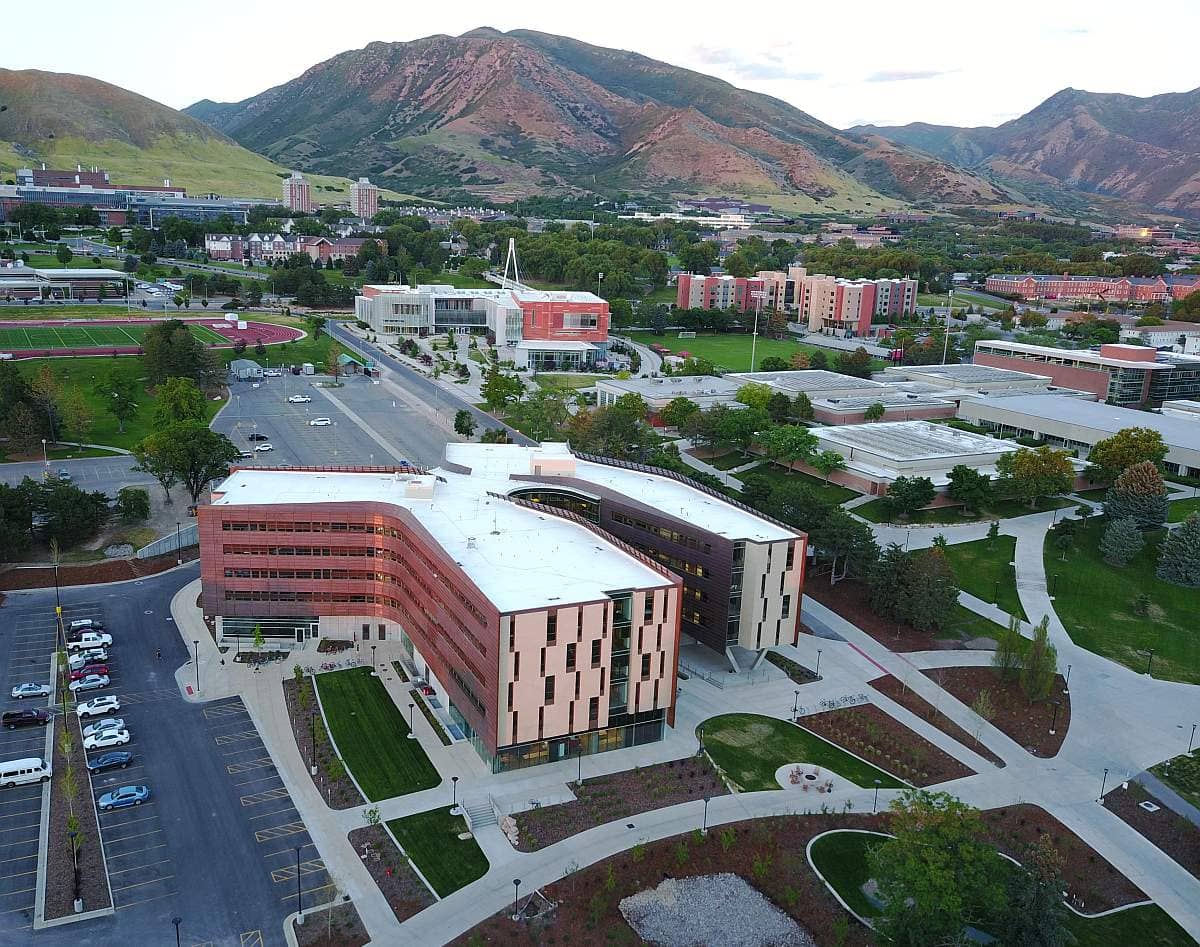 Here are the students accepted into the Lassonde Founders program for the 2022-23 academic year (in alphabetical order):
Kiana Adolpho – Santa Clara, UT (hometown) – Elementary Education (subject studying)
Sean Andrews – Reno, Nev. – Undecided
Diane Bahati – Salt Lake City, Utah – Political Science
Elliott Bloem – Coeur d'Alene, Idaho – Entrepreneurship
Mia Bookstaber – Holladay, Utah – Marketing
Cole Cable – North Salt Lake, Utah – Entrepreneurship
Abby Cheney – New Canaan, Conn. – Marketing
Autumn Cibik – Scottsdale, Ariz. – Finance
Haley Freeman – Salt Lake City, Utah – Mechanical Engineering
Khongor Gantumur – Salt Lake City, Utah – Computer Science
Thomas Glasmann – Park City, Utah – Games
Jenna Hirtle – San Ramon, Calif. – International Studies
Anderson Jones – Mooresville, N.C. – Entrepreneurship
David Kale – Sandy, Utah – Operations and Supply Chain Management
Noelle Kieffer – Salt Lake City, Utah – Finance
Katrina Knackstedt – Castle Rock, Colo. – Art
Natasha Mayr – Corona, Calif. – Accounting
Alon Meir – Salt Lake City, Utah – Mechanical Engineering
Aren Naegeli – Salt Lake City, Utah – Biomedical Engineering
Carter Neal – Midway, Utah – Entrepreneurship
James Nickles – Mableton, Ga. – Finance
Lauren North – Midway, Utah– Entrepreneurship
Mya Oetinger – Bluffdale, Utah – Marketing
Eliasib Paredes-Bautista – Roy, Utah – Political Science
Mila Pimentel – Fort Collins, Colo. – Entrepreneurship
Nekane Powell – Boise, Idaho – Biology
Jack Regan – North Attleboro, Mass. – Entrepreneurship
Braeden Riley – Los Angeles, Calif. – Entrepreneurship
Matthew Schwarz – Glenview, Ill. – Games
Noah Singer – Rancho Santa Fe, Calif. – Entrepreneurship
Camiryn Stauffer – Marietta, Ga. – Undecided
Andrew Sweeney – Park City, Utah – Film and Media Arts
Jack Urness – Portland, Ore. – Mechanical Engineering
Elayna Williams – Parker, Colo. – Business Administration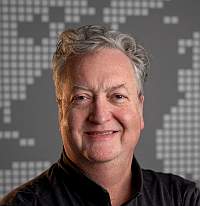 About the Author